Orthodontists are open on Saturday near me creative and state-of-the-art orthodontic solutions are available whenever you want at an orthodontist open on Saturday near me. They can create treatment plans that will help you have a great smile. And now, look for offices that offer virtual consultations to help with social distancing. Start your search by checking out the orthodontist website and read about the services they offer.
So you need braces. Why? Well, for starters, properly aligned teeth make for a healthier mouth. How? They straighten your teeth and put your jaws into the correct alignment, and that means your teeth will meet correctly when you chew so that they wear properly. That means you won't prematurely lose tooth enamel which can lead to tooth decay. Plus, chewing correctly means you will get the proper nutrition from food because it can digest properly.
Braces also give you confidence. A great smile with properly lined up teeth makes for a good first impression, and that can make all the difference.  When you know you can walk into a room and greet the new boss with a radiant smile, your whole body language will be different, and people will notice.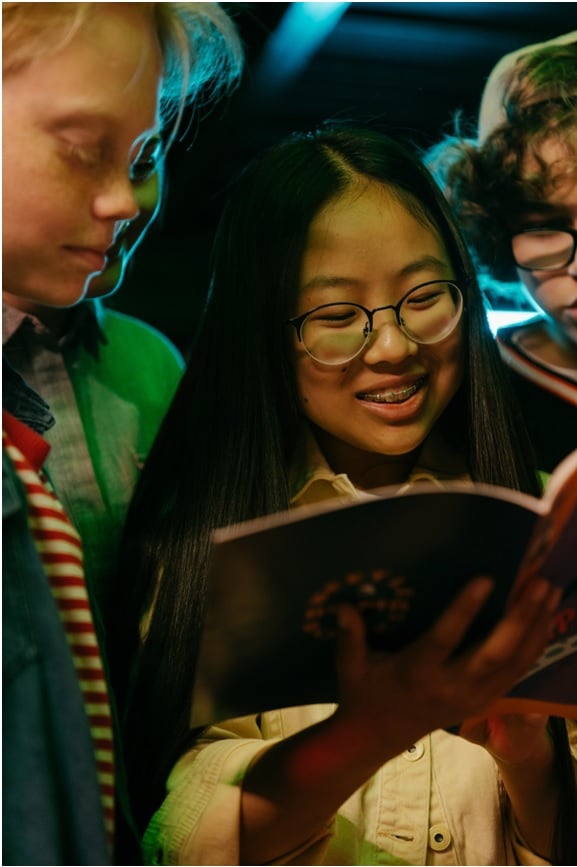 Now, why should you find someone who works on Saturday? One of the single most important things that you can do to keep your orthodontic treatment on track is to keep all of your appointments. And if your life is like many people's, your weekly schedule is just packed.
And that is where an orthodontist opens on Saturday near me comes in. You can make an appointment at a time that works for you and your busy schedule in Miami Shores FL 33138.
Whether you have missing teeth that are causing gaps, or you have a bite misalignment that needs to be corrected, you can get all of that dental service done at a time that works for you.
What can you do with a Saturday orthodontist appointment?
The short answer to the question of what can you do at a Saturday orthodontist appointment is anything. But let's get a little more specific.
Getting great orthodontic care is important. If you have a child who needs orthodontia, it's hard to find the time to get them to their appointments. Between school work and activities, your kids' schedules can be as full as yours. So if they need a palate expander or braces, or even headgear, you can book an appointment for Saturday orthodontic care and they can get in without missing any school.
Or maybe you are the patient and it is just hard to get away from work to get in and have your braces checked and tightened.
And what if you have a dental emergency? It can happen, and it seems like it always does happen when your orthodontist is not open. So that's why an orthodontist who offers Saturday appointments can be one of your biggest assets.
Broken retainer? No problem.
Bracket snap off? Easily fixed.
How to pay for your orthodontist open on Saturday
An orthodontist near me will often offer you multiple methods to pay for your orthodontic treatment. One of the most common types of payment options is a payment plan. This lets you break out the payments over time so you can get the treatment you need at a price that works better for your budget.
Your orthodontist who opens on Saturday shouldn't charge more for Saturday times, also. You will want to make sure you call first to make sure that there is not a weekend surcharge for dental care.
Another option is a dental insurance plan. This is more commonly available for teens and kids, but you might also have coverage, too, if your braces are medically necessary. Both private insurance plans and military Tricare provide coverage, so check with your insurance provider for details.
If you haven't gotten your braces yet and you are concerned about the dental orthodontics details, you can always book a free initial consultation on a Saturday when you can take the time to learn all about what treatments are available and what kinds of financing options your orthodontist can provide.
What to expect from an orthodontist open on Saturday
Braces are not just a cosmetic procedure. Correcting malocclusions is one of the things your orthodontist specializes in. An orthodontist is more than a dentist, although he or she did study general dentistry in school. They learn all about how to move your teeth through the matrix of the jaw. It's a type of bone that is less dense than say the bones of your legs. That's why the teeth can move. The brackets are linked by an archwire that puts light pressure on the teeth to guide them into their new correct positions.
The same principle applies if you are using Invisalign. These clear trays will work to move your teeth gently, and then you get new trays to take your teeth to the next step.
Some orthodontists only offer hours up to noon on Saturdays, but others offer full hours and full services on Saturdays, making it very convenient.
So to that end, you should ask if your orthodontist offers full services on Saturdays, including X-rays or the iTero scanner for Invisalign.
Is the orthodontist open on Saturday near me a place that caters to kids?  It should be a place that is comfortable and provides activities for kids who want it and is calming for those feeling anxious. Even on the weekend, you should be able to feel like this is a top-notch office.
Do the office staff and front desk answer all your questions? Is the office itself clean and is the furniture inviting? While you wait for your kids you should be able to kick back for a while.
And is the office highly recommended by other patients on sites like Google or Yelp?  What do people say in the website reviews area? This will give you an idea of what you can expect.
Closing thoughts
While you might be concerned about making time for your orthodontist appointment, when you can find an orthodontist open on Saturday near me you can get the orthodontic care you need without sacrificing your schedule. A good orthodontist open on Saturday is going to offer you full services on the weekend and also make payment plans available. Plus, if they can take emergencies on Saturdays as well, you can get any problems taken care of without missing a beat.
Contact Us
IVANOV Orthodontic Experts, 12866 Biscayne Blvd, North Miami, FL 33181
https://www.google.com/maps?cid=154326063970645489
Call us at (786) 540-1919 to schedule a free orthodontic exam.
Learn more about All About What to Know About An Orthodontist Consultation at https://ivanovortho.com/what-do-you-need-to-know-about-a-free-orthodontic-consultation/