Finding and Comparing the Best Dental Insurance for Braces with Orthodontist
Dental Insurance Orthodontist
One of the things that strike many individuals is trying to figure out whether they actually need dental insurance that covers braces plans in the first place and if so how to find a plan. The simple answer is yes, you most certainly need to have dental insurance. There are so many reasons why this is an important part of your overall health. First and foremost is your own personal health. There are certainly some who feel that dental insurance may just be a nicety but it's not a necessity. The truth of the matter is your health is directly related to your ability to eat and enjoy food. If your teeth are worn or cavity ridden you will not only have difficulty chewing or swallowing but it can also significantly decrease the overall health of your body if these areas become infected due to neglect. As anybody who has ever had a toothache can also attest, the pain from your mouth can be quite acute and even debilitating. Factor in also that in addition to the overall health and risk that can come with ill care and pain is also the aesthetics.
Unlike other parts of your body which can at least easily be covered up, your mouth and smile are visible to the whole world and so will your treatment, or lack thereof, of any problems. By scouting around for the best dental insurance, you'll be able to find those that cover orthodontic care as well as keeping the lifetime maximum to a minimum.
Does dental insurance cover braces? Finding the right dental insurance that covers braces. With so many different options, companies, and plans it can be hard to determine which ones will best suit the needs for individual and family. Looking for ones that covers braces, orthodontic care, has the best dental coverage, life insurance, and lifetime maximums can be a struggle; however, with some simple tips you can find out what your plan may cover, determine the best overall health plan for your needs, and have greater insight into orthodontic insurance plans and the health benefit that comes with having good dental insurance plans. So what are some of the top things to look for when it comes to your dental coverage?
Being able to take care of your mouth without having to break the bank is an important part of your continued health and well-being. If you have a problem in your mouth that is either causing you pain, or is keeping you from being able to eat properly or even to enjoy going out in public then dental insurance is an absolute must. Dental insurance is actually important long before these issues ever manifest as it can keep your teeth from getting to a serious state by allowing you regular easy access to orthodontic treatment.
Finding a plan and checking out what the plan offers in terms of orthodontic care, waiting periods, dental coverage and others is an important aspect of your entire long-term health coverage for you and your family. Let's look at a few different companies and inquire: does dental insurance cover braces?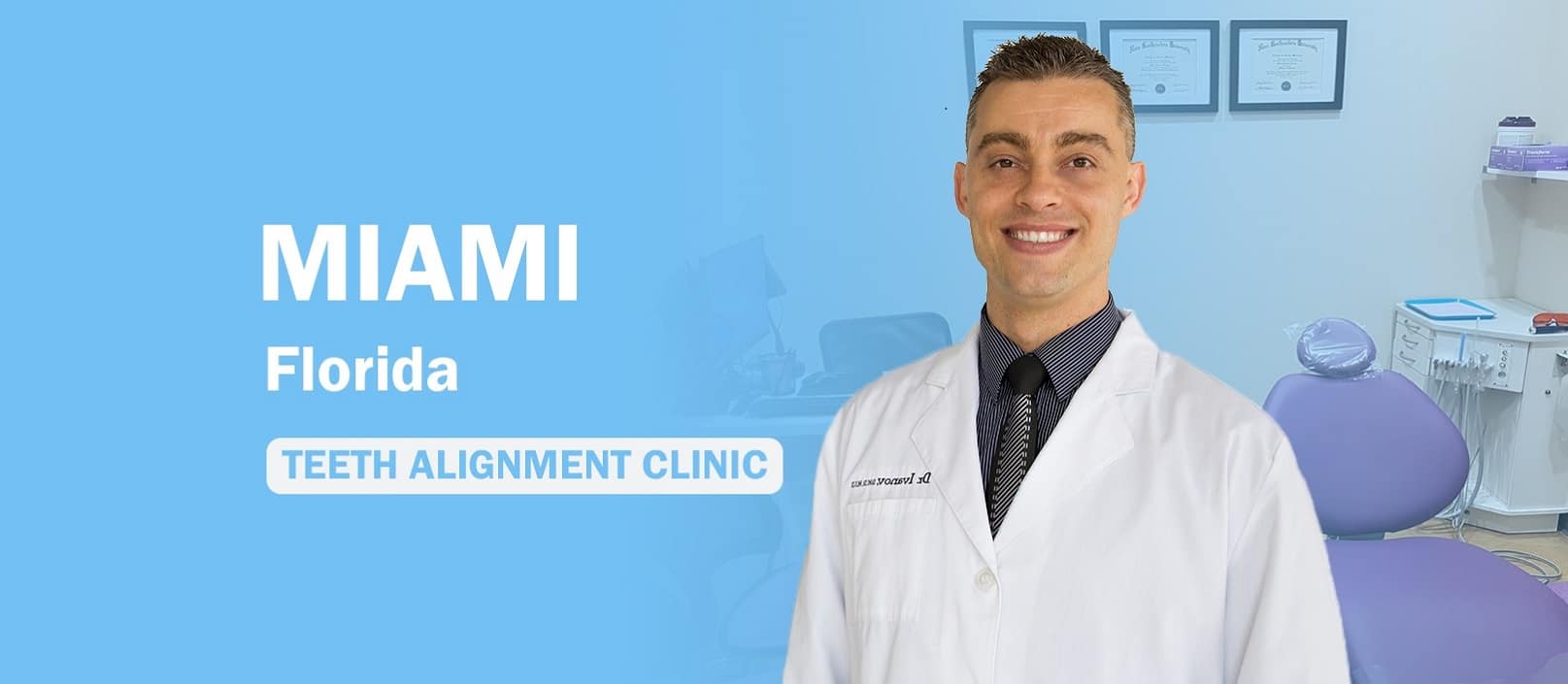 Guardian Dental Orthodontist – IVANOV Orthodontics Accepts Guardian Dental Insurance
If you are having trouble, for instance, finding an orthodontist that accept dental insurance that covers braces you may feel flustered as you call from dental office to dental office trying to find that elusive Guardian dental orthodontist. It is somewhat easy to find doctors inside your own insurance carriers. One of the most important reasons to find doctors inside your own insurance plan is because if they are in network you will not be charged a higher rate compared to if they are out of your network. This is important because not every doctor is in every insurance plan or covered by every insurance plan or even works with every insurance carrier.
So if you're looking for a Guardian dental orthodontist or other insurance carriers you could call the office just to check and see if they will work with that insurance group or you can get online and find entire websites devoted to helping assist you in locating your particular insurance providers in your area and the doctors who work with them. This can make a huge difference in your final price because by finding an insurance provider inside your own network you will ensure that you not only get the best treatment available but you will get it at a cost you can afford as it will be covered by your plan.
You should also check on the ages of who is covered by the plan. Many dental insurance plans will only offer orthodontic coverage to teens or children. If you are the one who needs braces, it may only have partial coverage but more than likely you will have no coverage.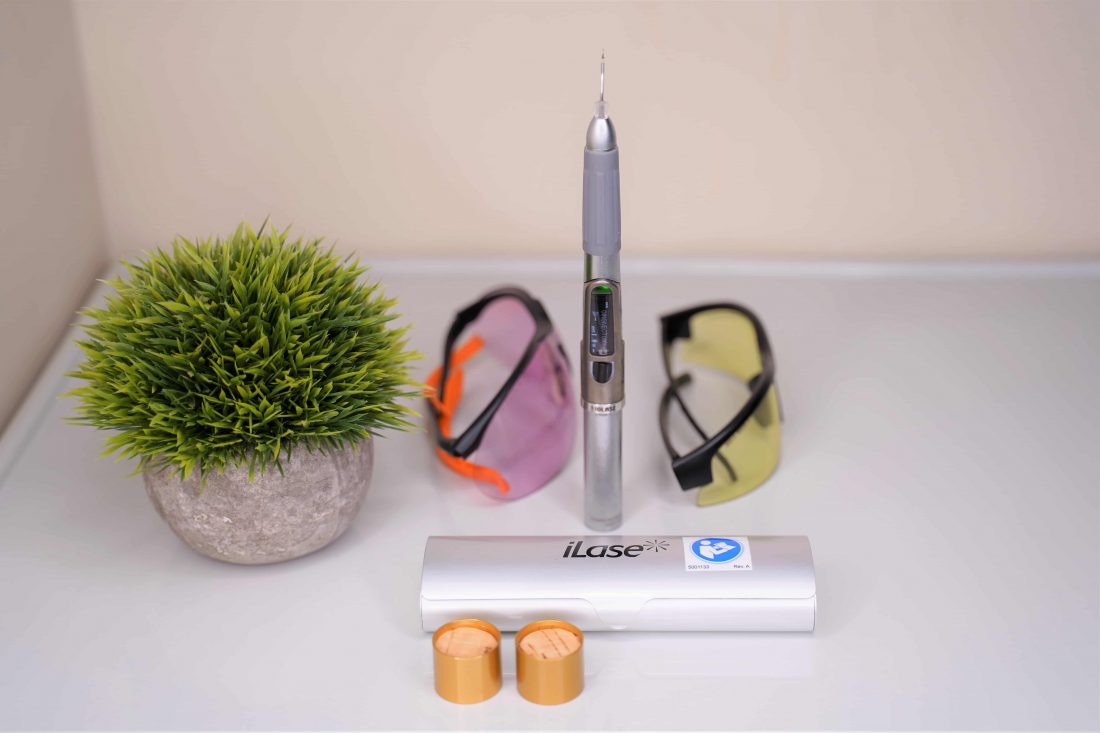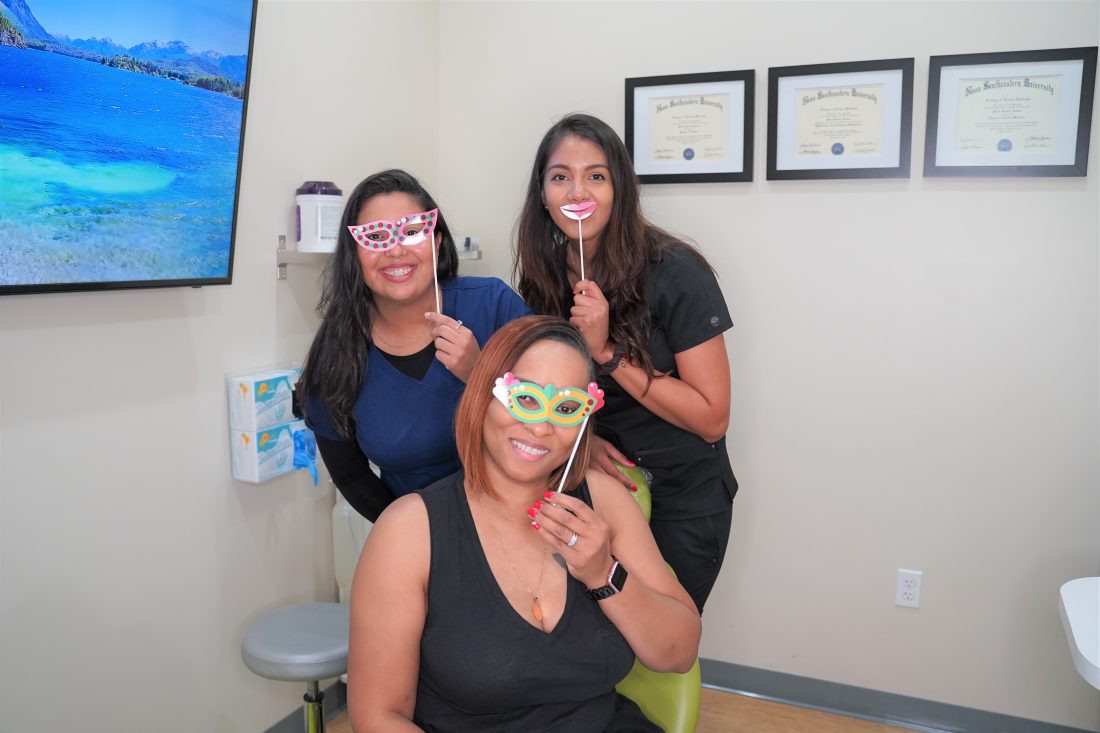 Orthodontist that Accept Blue Cross Blue Shield – IVANOV Orthodontics Accepts Blue Cross Blue Shield Dental Insurance
Continuing on that example then a question some people may be wondering is, "why bother looking for an orthodontist that accept blue cross blue shield near me?" Or what orthodontist that accept blue cross blue shield? There are a huge number of reasons why you should be looking for a doctor who carries your particular insurance in your area. One is the simple distance traveled. Finding your doctor in network utilizing a simple Google search will help you to quickly identify the nearest doctor inside your network. The reason this makes a huge difference is in addition to the money being spent on the insurance itself you don't want to compound that by also adding a lengthy commute time as well.
Many individuals have to take time off of work or from other activities that are important to be able to attend their dental or orthodontist appointment. By checking out which doctors are nearest you and especially an in network orthodontist you will be able to significantly cut down any travel and commute time you may have which can lead to greater freedom, as well as less money spent.
Determining the kinds of plans you need is an important part of your medical coverage. Finding ones who are near you whether it's Blue Cross Blue Shield or Delta Dental will not matter, things that matter is, does insurance cover braces? If they do not cover what you need to be covered or are too far to make it worth the trip to go see them. It doesn't matter if one is a little bit cheaper if you will lose the same amount in time or money just to go visit the in-network doctor. So even though it may seem like a small consideration to locate yourself a blue cross blue shield orthodontist it is actually an important step before any treatment can begin. You first need to be able to get to your doctor without adding in any more monetary loss or time loss than is necessary which is especially true if your dentist is likely to keep long waiting times. By finding one closer to you and determining, "does insurance cover braces?", you can limit any long wait times by getting yourself closer to the actual scheduled time of your procedure or checkup.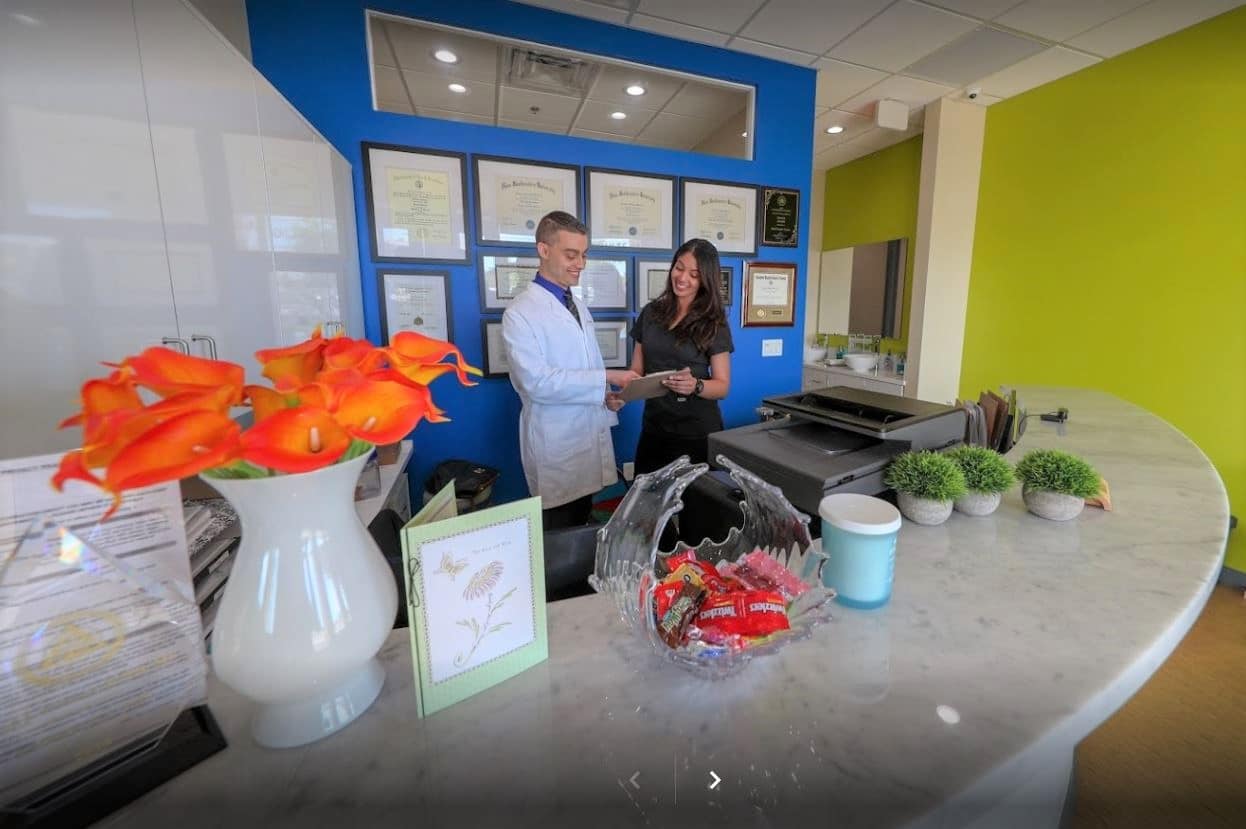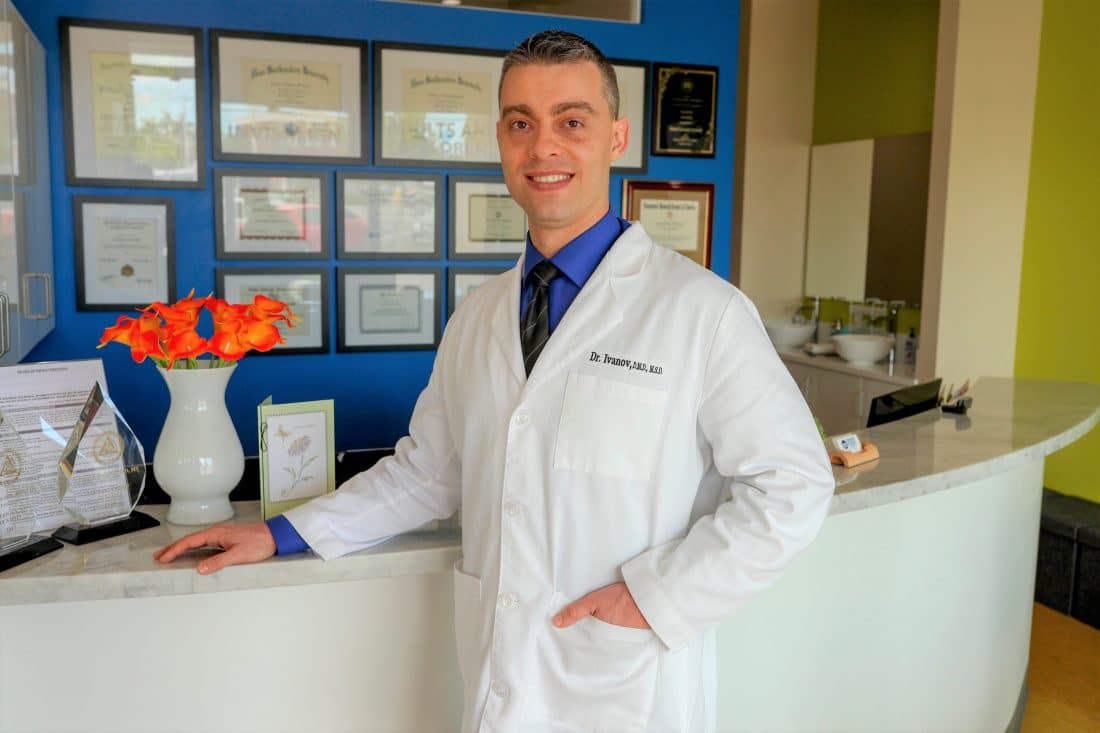 Orthodontist Near me that Accept Delta Dental – IVANOV Orthodontics Accepts Delta Dental Insurance
So now that you have found an orthodontist near me that accept delta dental, that is not the end of your search because merely finding an orthodontist that accept delta dental insurance is just the first step. Not every doctor who accepts your dental plan will be able to offer the exact kinds of treatments that may be best for you or that work best for your schedule. If you have found the doctor inside your insurance group how long will it be before he will actually be able to see you and work with you? What will the waiting periods be? Does he or she offer Invisalign or different types of braces? This is why is it important to shop around a bit with your insurance even before you buy. Looking at what the plans offer and reviewing different insurance companies for discount plans can save you money but a big factor is also availability.
Availability is key because if an insurance plan offers you exceptionally affordable insurance and doctors that are even near to you but you won't be able to see them for months on end and that means you can go weeks or months between doctor visits then you may still have a problem. This is especially true if your particular case requires more intense treatment. It is vitally important that you are able to see your doctor in a timely fashion without long waiting periods. Long waiting periods may at first seem like a small issue but if you are having a long-term tooth problem or ongoing orthodontic treatment then these long periods can become agony. It's not enough just to have an affordable plan and to supposedly have access to it if at a fundamental level you do not have access due to a lack of ability to visit your dentist near me or orthodontic treatment surgeon.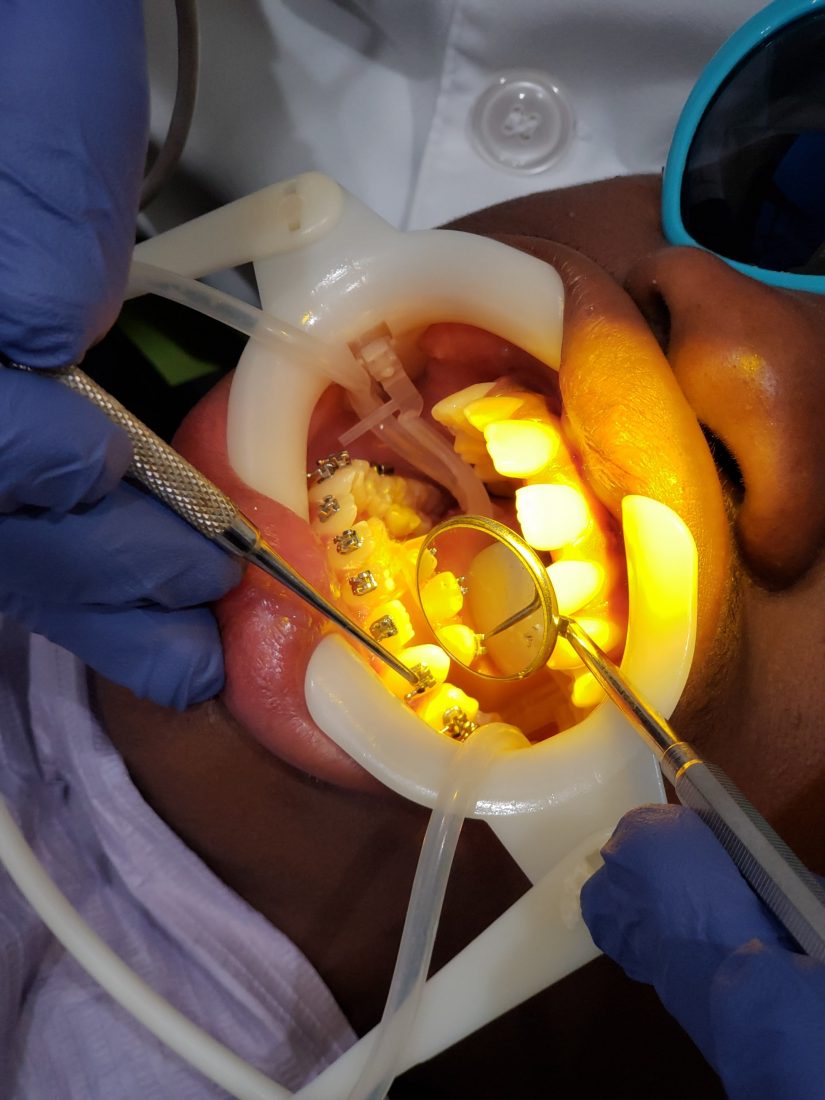 Orthodontist Humana – IVANOV Accepts Humana Dental Insurance Orthodontics
Humana orthodontist is not difficult to come by and some simple searching online will easily turn up multiple orthodontist Humana who are able to assist you in your treatment needs. In the previous section we mentioned the importance of accessibility to your medical provider as an important aspect of truly having treatment. There are three ways in which your access can potentially be denied and making sure that you have properly examine all three ways is an important tool in ensuring that you actually have access not just insurance.
Having Humana or Cigna or Blue Cross Blue Shield is fine but if you don't actually have access then your insurance is not helping you. One of the other ways in which you can help ensure your access is through price. Many insurance companies offer low pricing that appears to give good coverage to those who don't understand how the insurance market works. Does your insurance company cover your deductible? Does it cover anything above $2,000 that you have spent? $10,000? Is it done by percentages such as covering 50% of your medical treatment or requiring you to pay the first 10% before the insurance will kick in? There are a number of ways in which your insurance can look great but ultimately not be what you need.
This often comes into play when you actually attempt to collect on your insurance. You may believe you have, and be paying for, coverage, but it may not cover your specific issue such as braces or emergency orthodontic care. In these cases you still find that even though you have insurance you do not have access yet. Or your deductible may be higher than you are actually able to pay and so you are not able to access the medical treatment you need with your insurance as you're not even able to get yourself onto the first payment rung yet. With all this in mind it is important to actually examine the plan carefully to make sure it is a plan that actually suits and meets your most important coverage needs.
Orthodontist Near Me that Accept Cigna – IVANOV Orthodontics Accepts Cigna Dental Insurance
Finding an orthodontist near me that accepts Cigna can be especially important if you need braces. Cigna dental insurance braces make sure that your braces are covered as a part of your insurance plan. This is true of a wide variety of insurers but whether your provider is Cigna or others it is important to make sure that braces or other procedures you particularly may need, are actually covered. It doesn't do you any good to have a great price on certain treatments like regular cleanings if your biggest cost is going to be tooth extractions, braces, Invisalign, or other corrective procedures.
This is especially true when thinking about insurance for individual or families. Family insurance needs to be able to cover a wider variety of ailments as there are more individuals involved. With young kids often times being at the perfect age for corrective oral procedures such as braces to work quickly and effectively, making sure that your dental insurance covers these types of corrective procedures and not just emergencies is a good way to save money in the long term. You may not end up needing braces for anyone in your family, but if you do then having the insurance beforehand could save you thousands and even tens of thousands of dollars if you have multiple children. Adding on some of these extras even to an existing plan is a great way of helping maintain your families and your long-term oral health. Check with your plan provider or your company's benefits department to see how to add more people to your plan.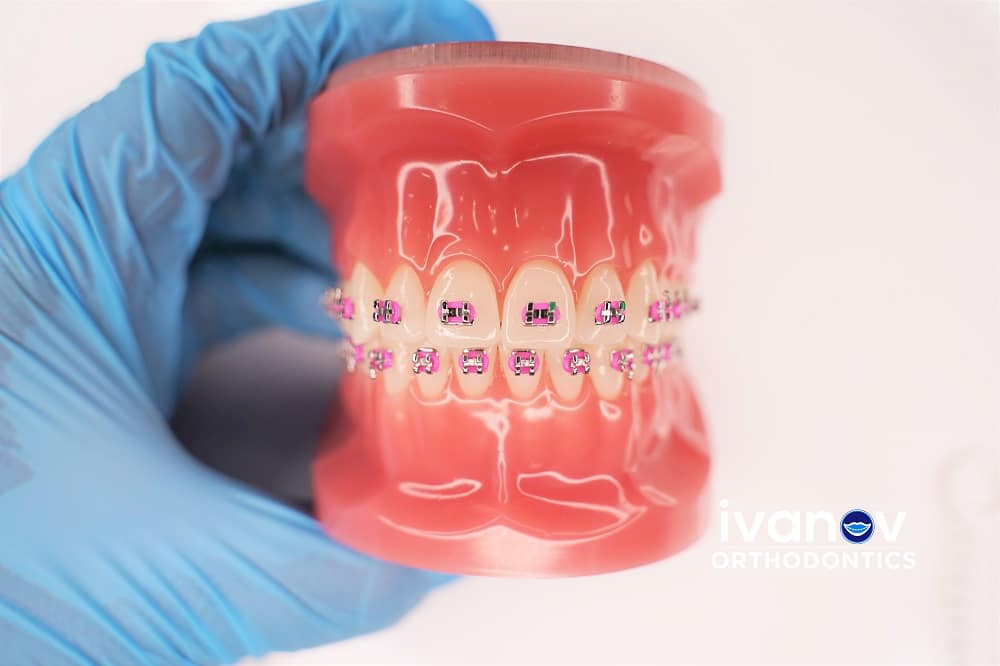 Aetna Orthodontist Search – IVANOV Orthodontics Accepts Aetna Dental Insurance
Locating the best orthodontist near me that accept Aetna is important along with finding the best orthodontist that accept aetna insurance. However, these are just parts of the greater whole and one of the most important parts is making sure that you are not paying extra for treatment you don't need. In the previous section we talked about making sure you have coverage for all your needs but the flip side of that is not paying any more than you need to. It may well be that your insurance covers pediatric dentistry but if all your kids are grown or you simply do not have any than this may be an additional insurance cost you are having to pay without any reason for having it. Looking through your own coverage policy with a fine-tooth comb will help you identify the best parts of your plan that you would like to keep and also open up some avenues of discussion for you to talk with your local orthodontist or your insurance provider to find out if some of the things which you are paying for you actually need coverage for.
It is important to check if those insurance plans have any age limit to use the benefits for dental braces. Frequently, you might have dental insurance for braces but it only covers if you are under the age of 19 for example. So if you are of age 19 and above, you are out of luck.
America's Top Dentist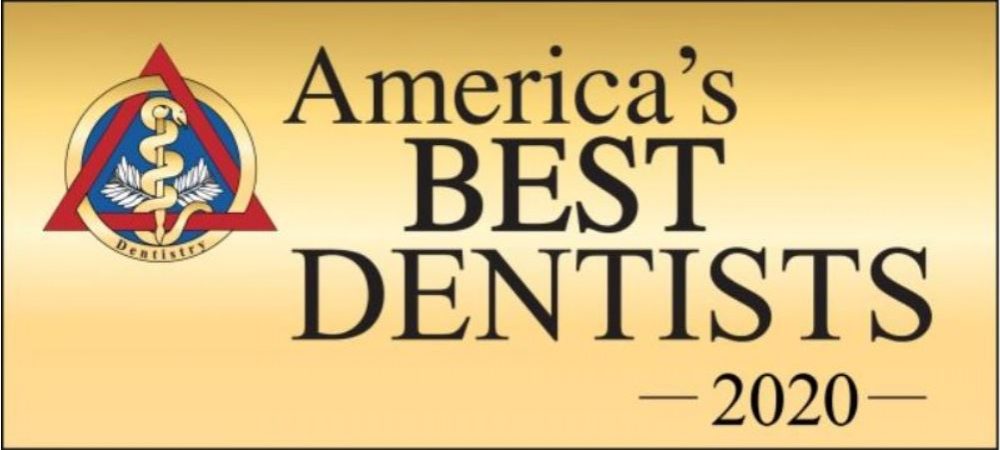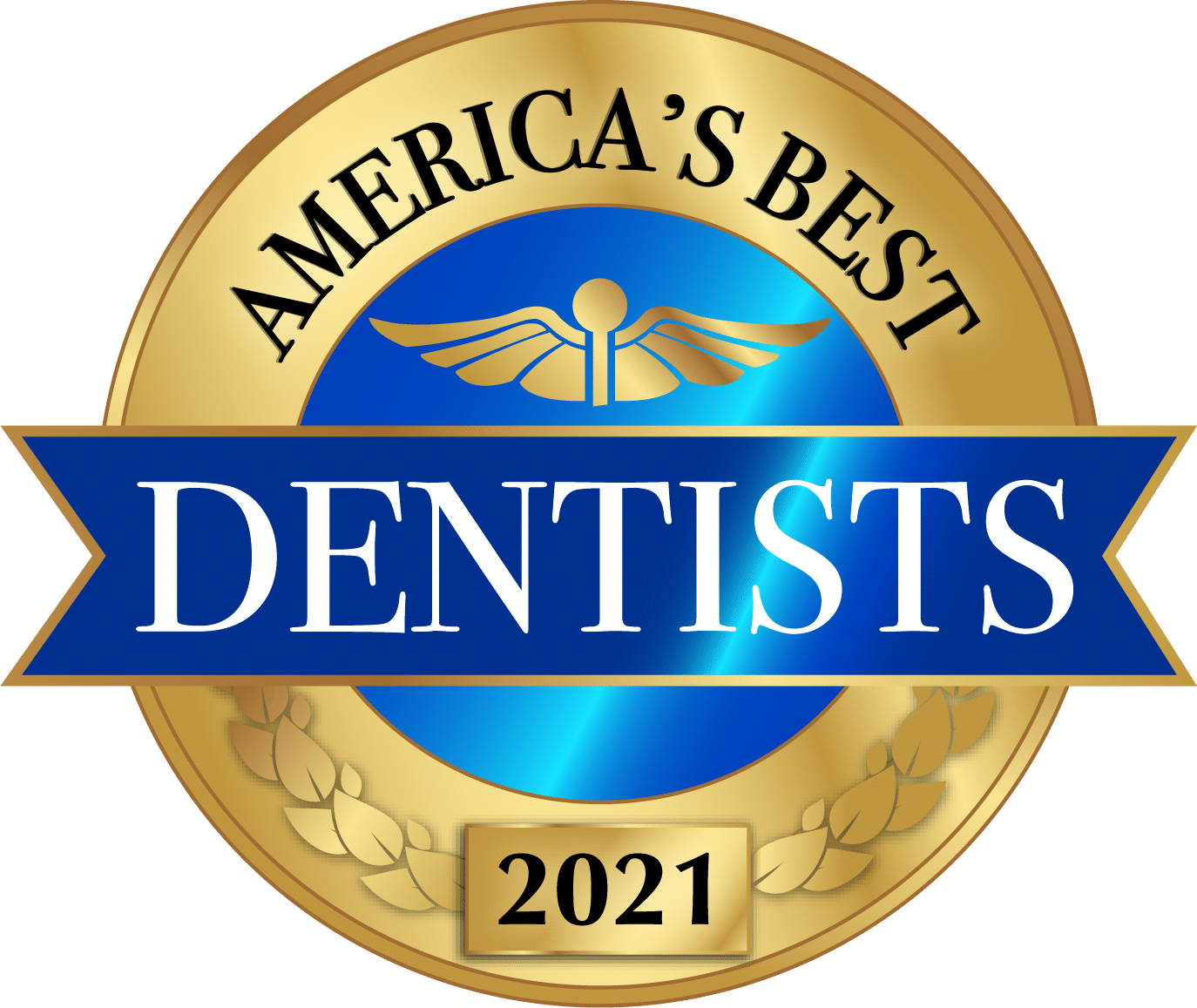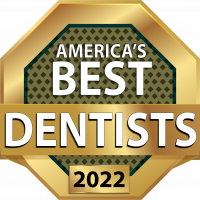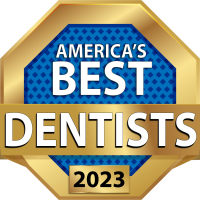 Orthodontist Near Me that Accept United Healthcare – IVANOV Orthodontics Accepts United Healthcare Dental Insurance
You may be thinking to yourself that there are many orthodontists near me that accept united healthcare but even if you find an orthodontist that accept united healthcare and you have decided that this is the insurance that you want you still need to take time to compare the different insurance plans your healthcare provider offers. It is not enough just to have insurance and an orthodontist that take united healthcare insurance. You need to actually shop around even inside your own insurance provider. Different plans offer different types and qualities of protection and also come with different pricing. By checking out the pricing of your United Healthcare plan, you can find a plan that meets your needs at a price you can afford.
A plan that is too expensive but covers your needs is not a long-term solution. You need plans that meet all those needs and still be at a price you can afford. By shopping around between insurance companies and even inside your own insurance company you can discuss with an agent your precise needs and payment options available to you. You may even find that they are running a special and they have discounted plans or discounted offers which allow you even greater access. Checking in regularly then is an important part of making sure that you have maintained access and a great price for your health care.
Plus, plans change and you change. If you have had a great dental plan for many years, it helps to ask your agent or benefits department if there is something new because there might be an even greater plan for you that meets your new set of needs.
Deltacare USA Orthodontist List – IVANOV Orthodontics Accepts Deltacare USA Dental Insurance
Many insurance companies have lists that allow you to easily find dentists and orthodontists inside the network. DeltaCare USA orthodontist list is a very common one for those utilizing DeltaCare orthodontists or who are members of Delta Care insurance. It can often work both ways; if you have a DeltaCare USA orthodontist that you really like that may be the deciding factor for you and getting yourself Deltacare insurance.
Doctors can sometimes even recommend insurance companies or let you know about special offers the insurance company is running. Some insurance companies work very closely with the doctors inside their network to both maintain them as preferred orthodontists as well as letting them know about some of the better features for prospective clients. So if you have a DeltaCare orthodontist who you enjoy seeing, is near to you, offers the great price that you've come to expect, then it may be a major factor in determining if this is a healthcare provider you would like to go with. Even if you don't know the doctor well, simply searching around online will still be an effective way of finding out which doctors prefer to work with which insurance companies. And, you can always ask at the office when you go for your initial consultation visit.
Finding insurance companies that your doctors enjoy working with is a good sign because if your doctor prefers working with an insurance company then you can know that they are likely to deliver payments on time and keep their own clients happy.
Metlife Orthodontist Near Me – IVANOV Orthodontics Accepts Metlife Dental Insurance
MetLife, like many of the insurers on this list, has specific MetLife dental in-network orthodontists that work with them or have orthodontists that take MetLife insurance. As has been a major point of this discussion, finding a MetLife orthodontist near me and even locating a great office with great staff is still just part of the journey. It can help to look at some before and after photos. Even if you have found the great staff, the great price, and everything else, you should also find out who you would like to be your primary orthodontist. Find out more about Ivanov Orthodontic Experts by checking our reviews and testimonials. Some larger dental facilities and offices may have multiple orthodontists available. And over time you may find that you prefer one over the other whether it's because of their easy mannerisms, their experience, or just because over the visits you have grown to have a closer relationship with a particular person.
Summing up
Whatever the reason is, it can be helpful for your treatment, your recovery, and your ability to have ongoing dental care by simply asking the office to assign you to a particular doctor or find out if they are available. Too often we neglect the soft skills. It is not enough if your doctor is affordable, close, and in your insurance plan if you dislike seeing them. It's important for you to have a doctor who makes you want to schedule your treatments or checkups. By having a doctor who is able to be friendly and work with you and your family you can ensure for yourself continued oral health for years to come. Book an appointment now with a renowned orthodontic clinic, Ivanov Orthodontic Experts, and get complimentary benefits check of your dental insurance for braces.
Contact Us
IVANOV Orthodontic Experts
12866 Biscayne Blvd, North Miami, FL 33181
https://www.google.com/maps?cid=154326063970645489
Call us at (786) 540-1919 to schedule a free orthodontic exam.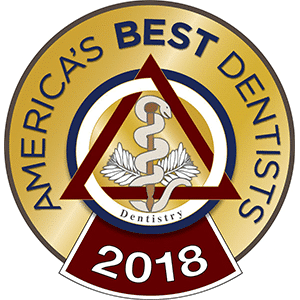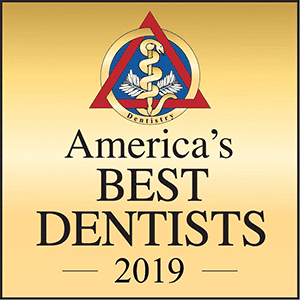 Five-Star Patient Testimonials
Omg. I came here as a second opinion due to high prices and crazy time frames from another office. They welcomed me with open arms and their friendly atmosphere made me feel so comfortable and confident!Doctor I is very knowledgeable and set my expectations perfectly. 2 weeks later the team had me in braces! I couldn't be happier!
Empress Vali
I just wanna say Dr Ivanov and his teams are the best!!! I had a very easy breezy experience getting my braces. Everyone was extremely gentle and informative the place was super clean and fresh. They deserve 1000 stars and more. I absolutely love the experience but best of all how caring everyone was.
Jade Menos
When i say the reviews are pretty much an understatement, it does no justice. the service is amazing, The staff takes their time to make sure that you feel very special. if i can leave a honest review 100 times i would. im very pleased and happy that i found this place. thank you guys so much! i have found a HOME!!
Brittnisha Marks
Amazing experience! I've had my braces for 6 month now and I'm impressed of how much my teeth have changed. No pain at all. Dr. Ivanov is such a sweet person and very professional, he knows what he's doing and always cares for patients personal concerns. Highly recommended!
Tula Garcia
Dr. Ivanov was amazing. When I first got my braces I was scared it was going to last 4yrs for my teeth to look better but it only lasted 2yrs and the results are beyond amazing. I'm really happy with everything and would absolutely recommend him to anyone. Thank you so much.
Kimberly Martinez
Very good experience. The attention was great. The doctor is very punctual and they don't make you wait, which for my busy schedule is super important. Also, the time the doctor told me I had to wear the braces was the exact time I needed and I was very happy with the results. Definitely recommend him.
Laura Jimenez
Dr. Ivanov was amazing. He was very understanding and took the time to explain, every step of the process for my daughters braces. I am proud to say with great care her braces were finally removed and the end result is the beautiful smile she now has. Thank you
Christina Jenkins
Ivan and his staff made my experience a smooth and convenient process. I am absolutely delighted and satisfied with the progress and how far my teeth has come. Ivan and his staff works effortlessly to ensure that my teeth are perfected beyond my expectations. If I had any other choice I would still choose Ivanov Orthodontic experts.
Joshua Xavier
My family and I are so happy with the results of Dr. Ivanov!!! So knowledgeable, kind and always available to answer questions. I am so happy we found him and his staff. I am looking forward to addressing my dental needs now that the family is on track!!! How many can say that about their dental experts. Way to go Dr. Ivanov!!!
James C. Murphy
He is awesome. You will start seeing changes quick in your smile. He shows passion in his work, he cares about you and your smiles. The office is very nice and great customer service. You will be in good hands if you choose to go with him.
Ketty Platon