Bite Turbos | How Long Do Turbos Last Braces
Bite Turbos for Braces | Bite Ramps | Bite Blocks Braces
Orthodontic Bite Turbos braces are small glass-ionomer cement or acrylic ramps that are bonded to the inside of the upper front anterior teeth or on the chewing surface of back posterior teeth. These braces prevent full closure of the mouth when there is a risk of teeth and turbos for braces.
In both children and adults, maintaining a great orthodontic and dental health is absolutely necessary. That said, both dentists and orthodontists offer a wide specter of tools and appliances which help treat related issues. While some devices, like braces, retainers, and headgear are more familiar, others don't get the deserved appreciation. Such are for example bite turbos, helpful and lesser-known bite turbo orthodontics devices.
Bite turbos are also known as bite ramps or teeth blocks braces. They are tooth-supporting platforms, which impact the upper front teeth. By wearing bite turbos braces, patients treat a variety of issues, such as overbite, deep bite, and improper teeth movement. As an appliance targeting more issues at once, read how invisalign bite ramps improve your orthodontic health.
Bite turbos braces get affixed in just 24 hours as they get secured to the teeth. It can correct most overbites or nasty bites with bite turbos treatment in just 6-9 months. The orthodontist then separates the bite turbos braces.
Defining Bite Turbos: What Are They?
Initially, bite turbos are small supporting orthodontic pieces which can belong to one of two groups. The first group of bite ramps is applied on the back of your top front teeth. The second group of bite turbos is attached to the biting areas of the back molars. The main objective of using bite ramps is to prevent complete closure of the space between the teeth.
At the same time, they usually work together with upper and lower braces. In fact, they prevent an overbite of the top teeth over the lower braces. Moreover, the biting platform distances the top teeth and prevents a bite down and contact with the braces near me. This condition can be very unpleasant and painful for a patient. If the top teeth pressure the lower braces, they can distort the bottom teeth, instead of aligning them. However, the very use of bite ramps can drastically ease the process of wearing braces, among other things.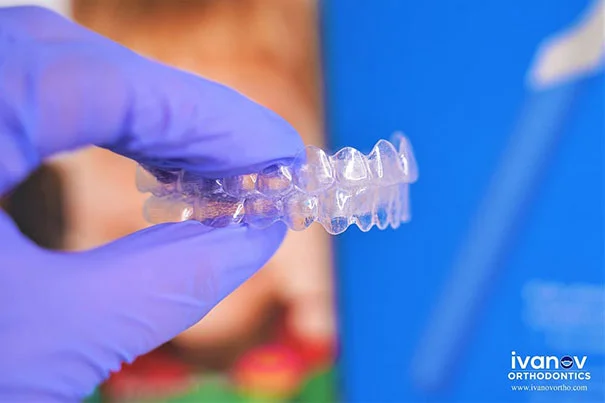 Why do I Need Bite Turbos with My Braces?
Think of it this way. When the top teeth contact the lower braces, these can easily break your bottom teeth. In addition, an overbite can lead to damaging the bottom braces and its brackets, too. To avoid all that and support the top front teeth by introducing more movement, you should wear bite turbos.
Of course, it is always good to know that bite turbos are only worn temporary. Mainly, the patient will wear them until they can kick off the urge to bite down hard. With that, you will not only correct your overbite but won't interfere the work of your braces either.
What If One of the Turbos Comes off?
Bite Turbos are basically attached on your front teeth or back molars, so you can easily lose one of them. However, know that even if one of your bite ramps falls off, the other will keep doing its job in an independent way. If you happen to lose one of your bite ramps, make an appointment with your orthodontist near me to get it reattached.
How Effective are Bite Turbos?
Today, there is a widespread debate on how efficient bite turbos are. Back in the day, one of the greatest concerns with wearing bite ramps was regarding the material used to make them.
Back then, bite turbos were mainly composed of a softer acrylic material. However, in time, this material turned out to be more fragile and not as effective. Yet, once metal bite turbos appeared on the market, they showed greater effect than the traditional bite plates.
In fact, using metal bite ramps has gained valuable points in patients for several reasons. Metal bite turbos are more durable and not as delicate to wear. They also offer a greater hygiene and are simpler to maintain. Finally, they are very easy to install and don't require lasting adjustments.
Let's discuss side-effects. One of the possible cons of wearing bite ramps is speech impairments, such as lisping. At the same time, some patients reported to have experienced particular teeth vibrations when wearing their bite ramps. In addition, many patients are having trouble adjusting to their bite ramps, especially while eating. Still, it is good to know that these side-effects are only short-term and will fade in longer than a week.
Does bite turbos hurt?
For some time, your teeth will not fit in the rear, making it awkward to have food. Bite turbos will feel unusual against your tongue and may even feel funny. It normally takes around 7-14 days to be completely comfortable with the bite turbos.
Finally, bite turbos are usually worn from 6-12 months, depending on each particular case.
Learn More about other orthodontic appliances that can help treat overbite, deep bite, underbite, crowding, etc at https://ivanovortho.com/teeth-straightening-types-of-orthodontic-appliances/
America's Top Dentist
Why Can't I Bite All the Way Down with My Bite Turbos?
Actually, this is one of the main objectives of wearing bite turbos, to begin with. They are placed on your top front teeth in order to control a potential overbite development. As a result of this pressure, the back teeth won't clash against each other at all. Of course, this may interfere with your standard way of eating and chewing food. Therefore, during treatment, it is best you consume softer foods and prevent any greater discomfort. It usually takes up to seven days to get back to your normal eating practices.
On the other side, when bite turbos are placed on the back molars, your front teeth won't touch. Again, it will probably take a week before you adjust to the devices altogether.
Can My Bite Turbos Break?
As they are made of metal, breaking one of your bite ramps is not probable, but it is possible. If you notice one of your turbos is broken you can easily get it replaced. Also, if there is enough movement in your teeth already, your orthodontist won't need to replace Turbo at all. In fact, bite turbos may sometimes break and fall off as they are not needed anymore.
How Long Will I Wear Bite Turbos?
Bite turbos are glued on the teeth, which means they are fixed. Because of this, you will wear them at all times, which will also accelerate the treatment. In most cases, patients wear bite turbos from 6-9 months, even though the period can be prolonged if necessary.
How Do I Maintain My Bite Turbos?
There is no special care applied to wearing bite turbos. Still, orthodontists advise you proceed brushing your teeth regularly, especially after eating.
Conclusion
If you have braces and biting problems all at once, consult your orthodontist on whether you need bite turbos treatment. Ultimately, bite turbos help braces do their job even better. Therefore, we highly advise you consider them as treatment.
Bite Blocks Uses
As we all want to have perfectly straight teeth, more and more of us are visiting the orthodontist to find out what can be done and to learn about the sort of treatment that your dentist or an orthodontist can provide. Braces Colors are easy to obtain and in some cases your insurance will cover a great percentage of the treatment cost, but unfortunately, that will not always be the case.
If you find that you need bite blocks, it is very likely that it is going to be the medical treatment that you are undergoing, but still check first. The idea of braces is to straighten the teeth and not cause any damage to them, but there are times when there is a risk of this happening. Orthodontists have plenty of ways to stop teeth being damaged or injured. Whatever happens or appears to go wrong, they will have a way to sort it out. Orthodontists use a lot of equipment and at times there are items that have the same name and while they play an important role, are not interchangeable. Bite blocks are used for a couple of different reasons.
Bite Blocks for Medical Safety Reasons
When x-rays are being taken, it is important that the mouth is open enough, and some patients find it difficult to keep it open. To make this an easier process, a bite block can be used, and this will be more comfortable for everyone. Bite blocks are also used in some surgery procedures to assist in holding the mouth open as well and will remain in position until the surgery is finished.
Uses of the Bite Blocks (Bite Turbos) in Orthodontics
These particular type of bite blocks are smaller and more comfortable. They look like small bumps that are glued to the back or biting surface the teeth. These bite blocks are used when there is a risk of one set of teeth biting the brace on the other set. When this occurs, it may cause damage to the brace or the teeth, and can potentially cause pain and discomfort. Aside from damage and pain the absence of bite blocks can extend the amount of time you will have to wear the braces, and no-one wants that to happen.
Bite blocks will be able to open up the bite and allow the teeth to line up more quickly than they would without them there. It could take you about a week to get used to having them there, but there are ways you can make it less of an ordeal. You can:
Eat slowly
Cut up food into small pieces
Choose food carefully and only eat soft food that will not damage the braces.
You will notice that they wear down over a period of time, and once they are ready to come out, it is not going to be a problem at all. There are blue and white ones, so you get the choice of whether you flaunt them or hide them from others.
Contact Us
IVANOV Orthodontic Experts
12866 Biscayne Blvd, North Miami, FL 33181
https://www.google.com/maps?cid=154326063970645489
Call us at (786) 540-1919 to schedule a free orthodontic exam.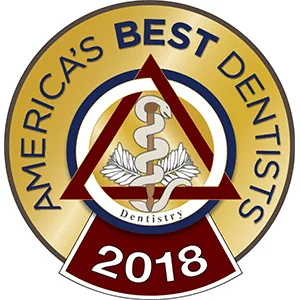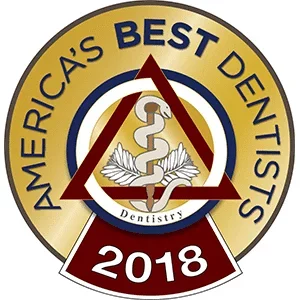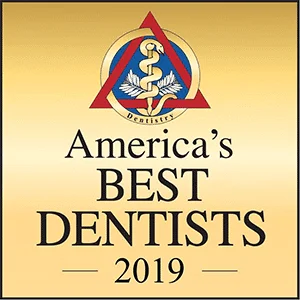 Five-Star Patient Testimonials
Omg. I came here as a second opinion due to high prices and crazy time frames from another office. They welcomed me with open arms and their friendly atmosphere made me feel so comfortable and confident!Doctor I is very knowledgeable and set my expectations perfectly. 2 weeks later the team had me in braces! I couldn't be happier!
Empress Vali
I just wanna say Dr Ivanov and his teams are the best!!! I had a very easy breezy experience getting my braces. Everyone was extremely gentle and informative the place was super clean and fresh. They deserve 1000 stars and more. I absolutely love the experience but best of all how caring everyone was.
Jade Menos
When i say the reviews are pretty much an understatement, it does no justice. the service is amazing, The staff takes their time to make sure that you feel very special. if i can leave a honest review 100 times i would. im very pleased and happy that i found this place. thank you guys so much! i have found a HOME!!
Brittnisha Marks
Amazing experience! I've had my braces for 6 month now and I'm impressed of how much my teeth have changed. No pain at all. Dr. Ivanov is such a sweet person and very professional, he knows what he's doing and always cares for patients personal concerns. Highly recommended!
Tula Garcia
Dr. Ivanov was amazing. When I first got my braces I was scared it was going to last 4yrs for my teeth to look better but it only lasted 2yrs and the results are beyond amazing. I'm really happy with everything and would absolutely recommend him to anyone. Thank you so much.
Kimberly Martinez
Very good experience. The attention was great. The doctor is very punctual and they don't make you wait, which for my busy schedule is super important. Also, the time the doctor told me I had to wear the braces was the exact time I needed and I was very happy with the results. Definitely recommend him.
Laura Jimenez
Dr. Ivanov was amazing. He was very understanding and took the time to explain, every step of the process for my daughters braces. I am proud to say with great care her braces were finally removed and the end result is the beautiful smile she now has. Thank you
Christina Jenkins
Ivan and his staff made my experience a smooth and convenient process. I am absolutely delighted and satisfied with the progress and how far my teeth has come. Ivan and his staff works effortlessly to ensure that my teeth are perfected beyond my expectations. If I had any other choice I would still choose Ivanov Orthodontic experts.
Joshua Xavier
My family and I are so happy with the results of Dr. Ivanov!!! So knowledgeable, kind and always available to answer questions. I am so happy we found him and his staff. I am looking forward to addressing my dental needs now that the family is on track!!! How many can say that about their dental experts. Way to go Dr. Ivanov!!!
James C. Murphy
He is awesome. You will start seeing changes quick in your smile. He shows passion in his work, he cares about you and your smiles. The office is very nice and great customer service. You will be in good hands if you choose to go with him.
Ketty Platon