Proper Steps for Retainer Replacement
Accidents Happen: How to Handle Retainer Replacement
Orthodontists get numerous requests to replace retainers after patients lose or break them. A large percentage of orthodontic patients are pre-teens and teenagers. It's common for this age group to misplace things. People have to take their retainers out while eating, which makes it easy for them to leave them behind. Kids may leave their retainer on a plate at a restaurant or throw them out with a napkin. Retainers are also tempting items for your dog to run off with and chew up. It's important to get your retainer replaced quickly so you don't mess up the progress of your teeth straightening treatment.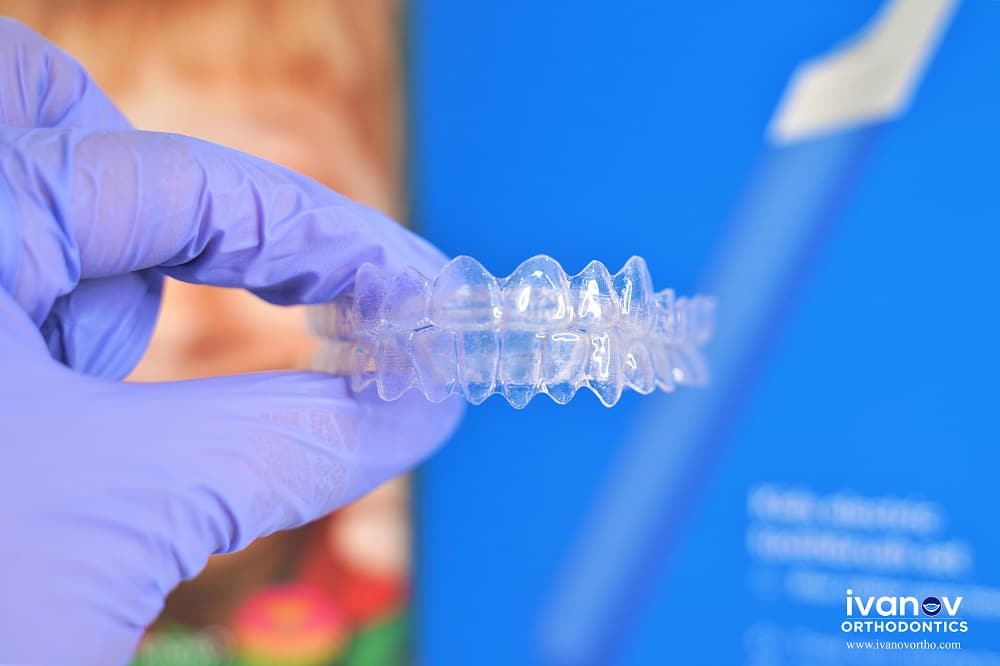 Get Started with your Replacement Retainer
It's usually too late to find the retainer once you realize it is missing. For example, people often remember their retainers after they're already deep in a public trash can. When you lose your retainer, call your orthodontist as soon as possible and ask for retainer replacements. You have to go in for another fitting appointment when you need a replacement retainer for teeth. Most orthodontists set up an immediate replacement retainer appointment so your teeth don't get misaligned again, undoing several weeks of work.
Common Reasons for Lost Retainer Replacement
There are several reasons a retainer could be missing or broken. It can be difficult for kids to keep up with small things. It takes a little time to get in the habit of looking after removable vivera retainers cost. Orthodontists hear some interesting stories when patients tell them how their retainer went missing. The following are some of the most common situations requiring lost retainer replacement:
Chewed up by the dog.
Left on a plate at a restaurant or in the school cafeteria.
Thrown in the trash.
Stepped on.
Crushed in a purse or backpack.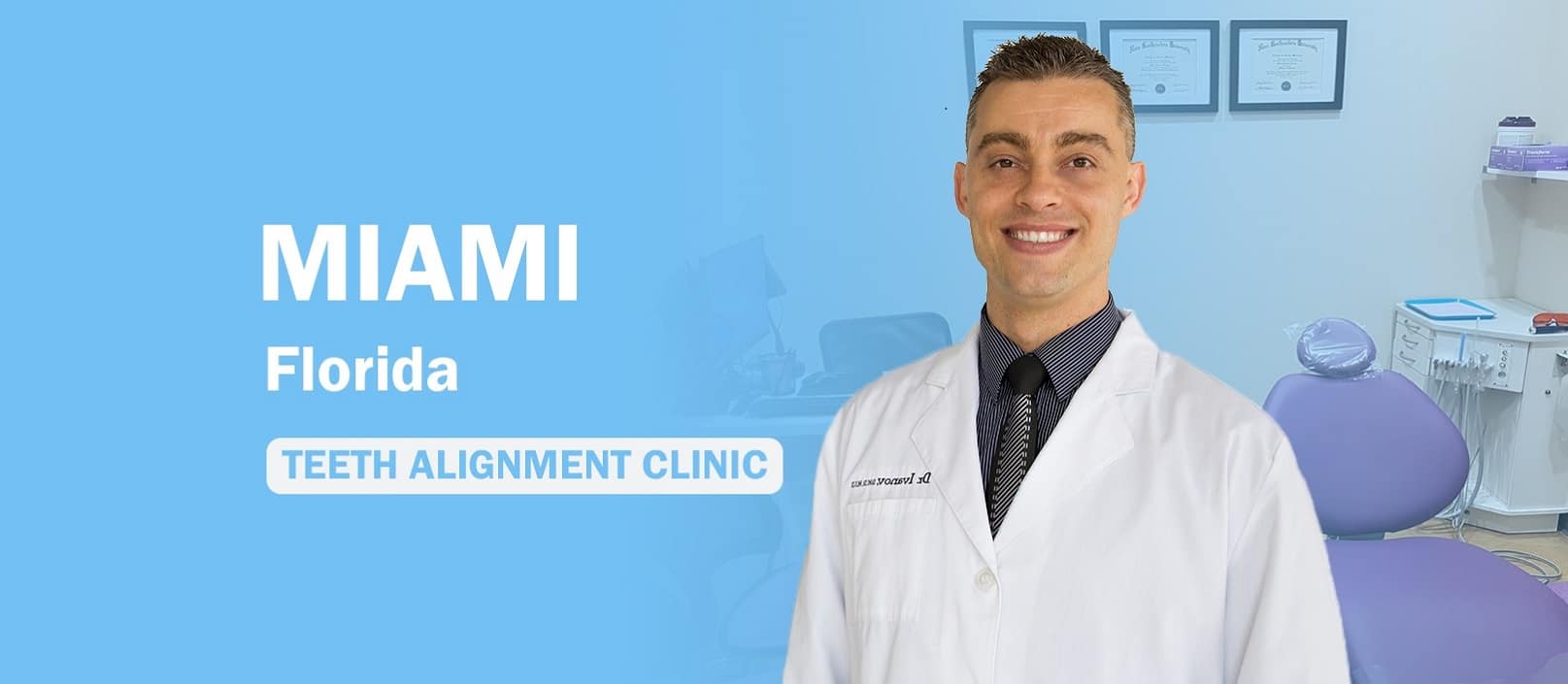 Retainer Replacement for Teeth: Dealing with your Insurance Company
Check with your insurance company before you get a replacement retainer. This will give you all the information you need about coverage. Some insurance companies may pay for one replacement within a certain amount of time. Some insurance companies may only pay for one retainer a year. Insurance coverage for retainer replacement cost may be different than the first retainer. Talk to your orthodontist about replacements when you get your treatment plan for braces. Some doctors include a replacement or two in the original cost of the first retainer.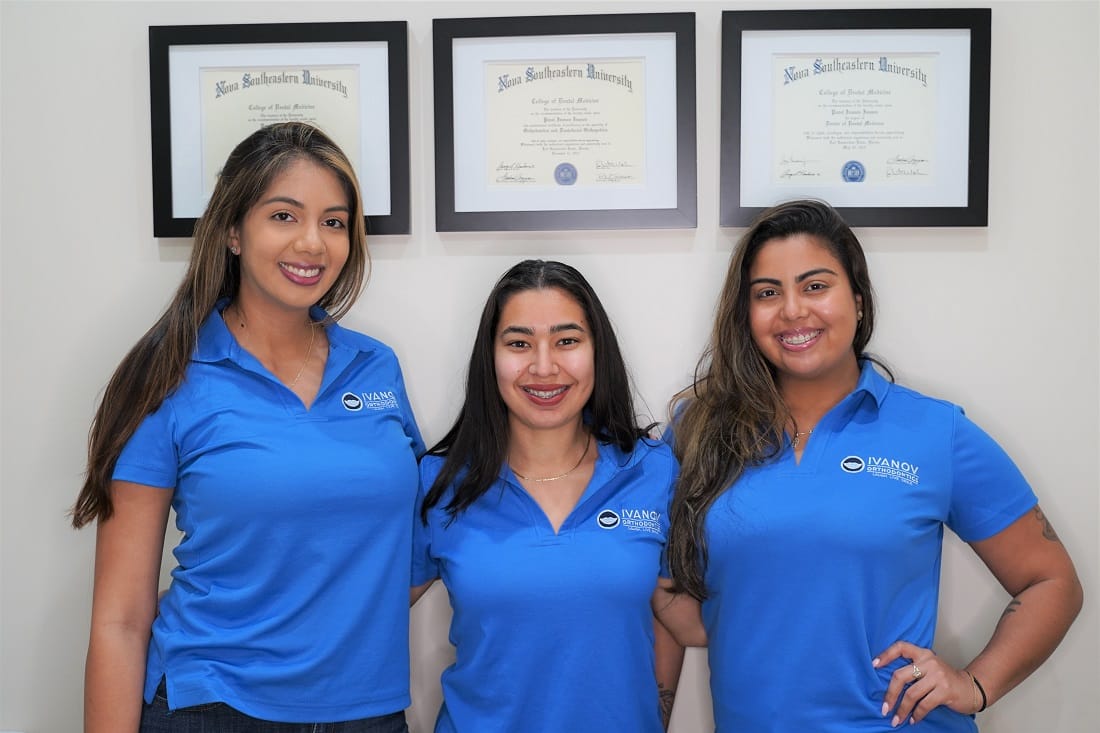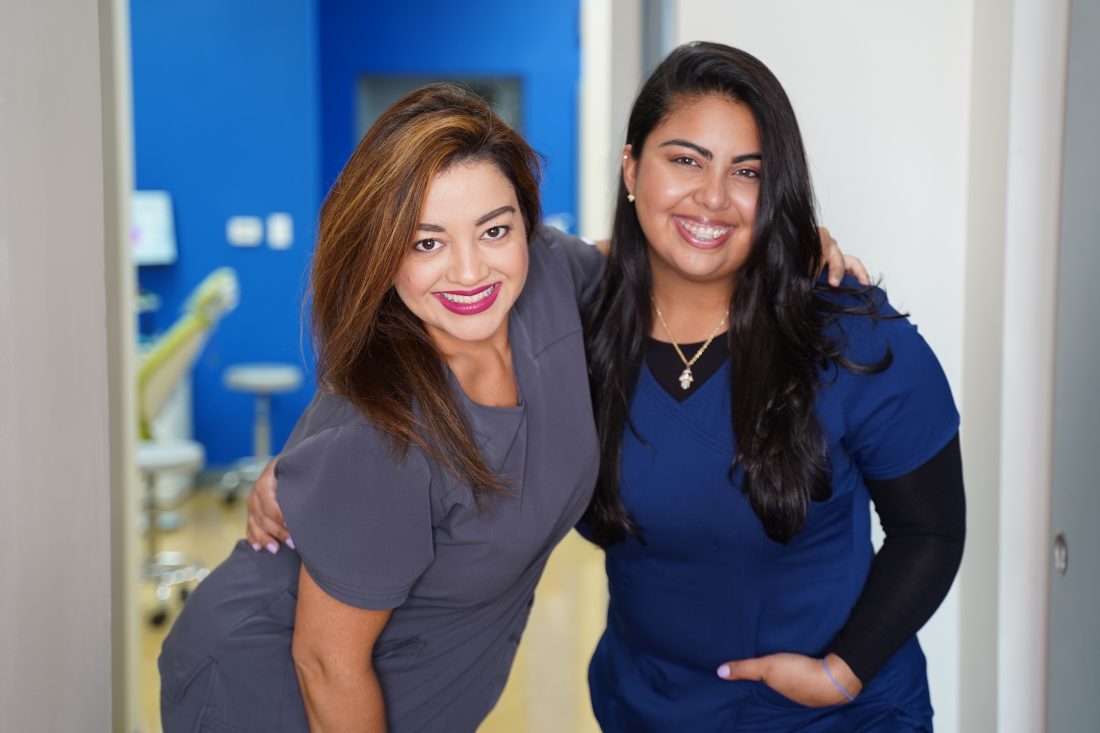 Self-Pay: Cheap Retainers for Teeth
If your insurance does not cover the replacement retainer cost, you must pay for it yourself. This can be an unexpected expense. Check with your orthodontist to find out if they offer payment plans. It's likely that the doctor can add the retainer to the bill for your entire orthodontic treatment plan.
Help Kids Avoid Orthodontic Retainer Replacement
Kids have a lot to keep up with, especially during the school day. Orthodontists may issue retainers both before and after braces. This means kids can still be in elementary school when using a retainer. The orthodontist can help teach your kids how to take good care of their retainer. Parents, however, are the ones that often end up looking out for the retainer. There are a few traditional and creative ways to help your kids keep up with their retainer.
Fun and Colorful Cases: Purchase several cases and place them everywhere. Put one in the bathroom, next to the bed, and in the school bag. You can even keep one on the kitchen table for use at mealtime. Parents should always keep a container with them, as well. As such, whenever your child will take the retainer off, they'll place it safely within the container in its designated spot rather than in a random spot.
Say No to Napkins: Your child should never wrap their retainer in a napkin. It's tempting to hide it when friends are around but encourage them to place it in the proper case. Explain to your kids that they can excuse themselves from the table and take the retainer out in the restroom. If they wrap the retainer in a napkin, they're likely to get it tossed in a bin.
Fixed Retainer: Orthodontists attach some retainers to the back of the teeth. Ask your orthodontist if this option is suitable for your child. These do not come out during mealtime and brushing like removable retainers. As such, there's no risk of your child losing the retainer.
Reminders: Place a reminder note on the bathroom mirror or in the child's school lunch. Parents may need to help kids remember how to take care of their retainers until they learn to make it a habit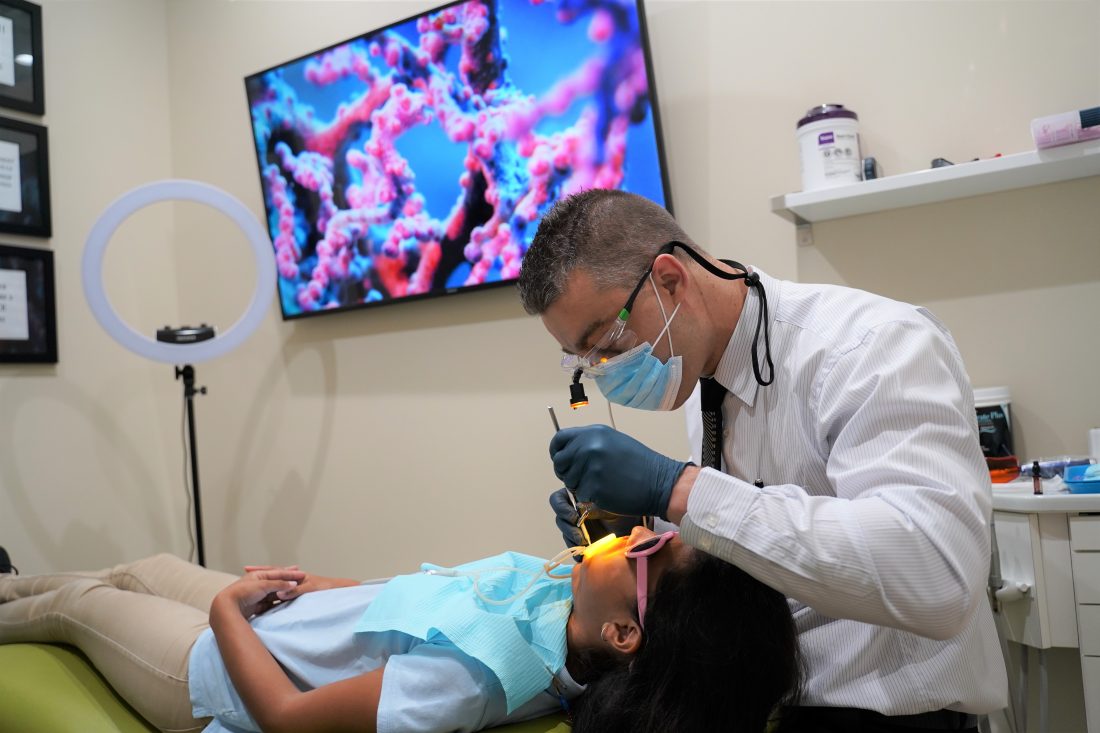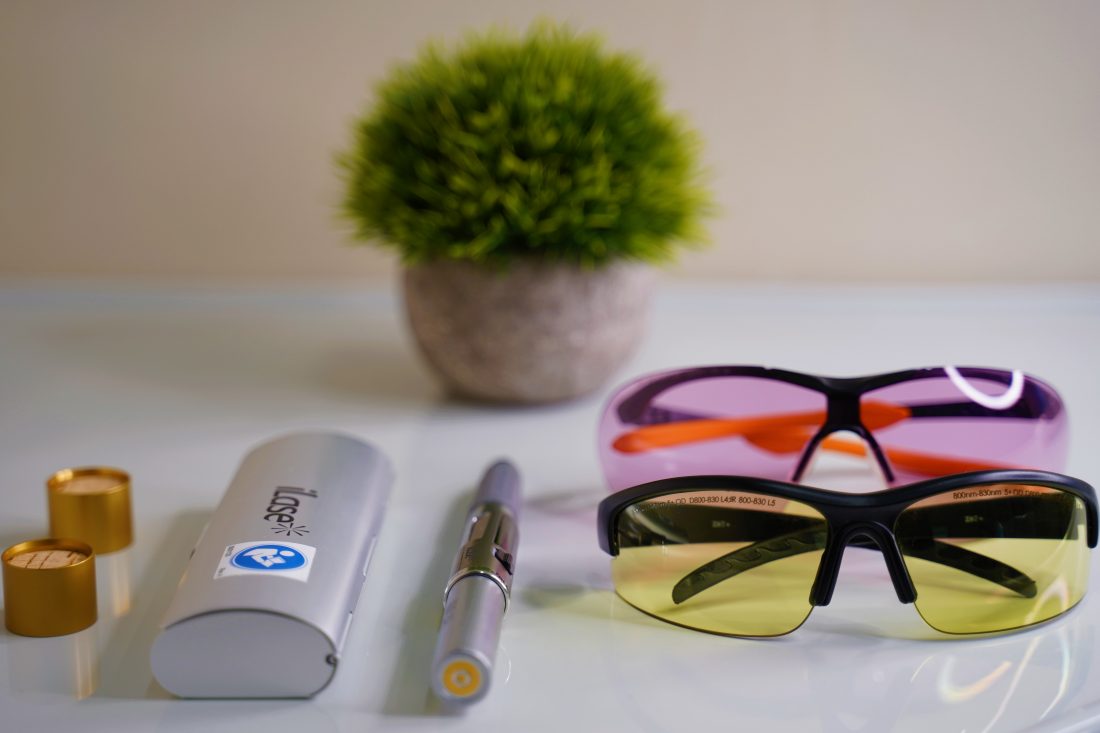 Find Retainer Replacements Near Me
If you're wearing a retainer, you're probably already working with an orthodontist. If you need a new one, however, search online listings for your area. If you move, for example, you may need an orthodontist near your new home. Ask your previous one for a referral and make sure to have your dental records moved. Check with your insurance provider as well. They can usually help you find someone in your insurance network. Check online reviews to find out more about an orthodontist before you choose one.
Prepare your Child for Dental Retainer Replacement
Since this is a replacement retainer, your child can be better prepared. If they found the first fitting unpleasant, however, you may need to convince them to get back in the dental chair. Some kids have trouble tolerating the alginate used for the impression of the mouth. For a retainer, this must go on the roof of the mouth, which can lead to a gagging reflex. Young kids may also feel like they cannot breathe. There are a few things you can do to prepare your child.
Remind them to breathe through their nose during the impression.

Read a book or watch a video about the procedure.

Take earbuds and a phone so they can listen to music.

Inform the orthodontist that you prefer to be in the room with your child.

Plan a treat for after the appointment.
Reasons for Wearing a Retainer
The most common reason to get a retainer is to start or complete a straightening treatment. Orthodontists often start kids out with a retainer to solve problems before they get braces. Retainers are necessary after braces to make sure the teeth stay in place. After years of braces, you do not want your teeth to move back. Retainers can also help when only minor movement is necessary. A retainer can close the gap between your teeth, for example.
Different types of retainers can also resolve a tongue thrust, resolve teeth grinding (bruxism), and improve symptoms of temporomandibular disorder. Many orthodontists meet with children several years before they need braces to resolve issues using a retainer. A tongue thrust, for example, constantly puts pressure on the front teeth. Braces are not helpful until the child's tongue is trained to move properly.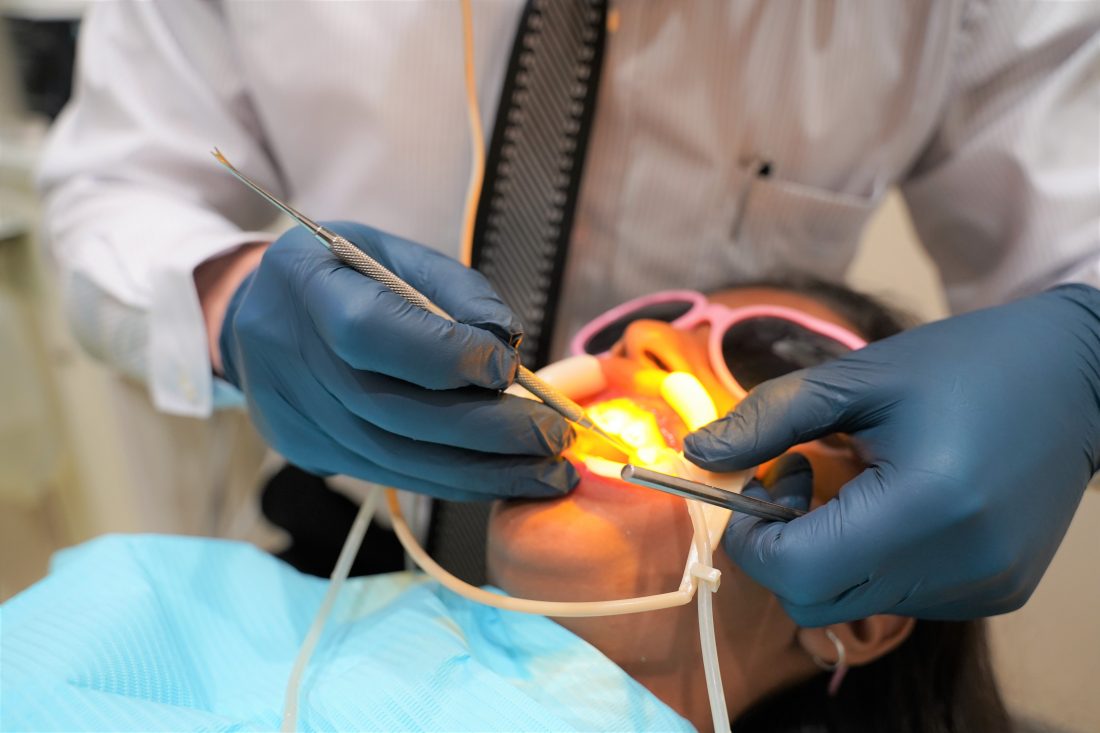 The Urgency of Invisalign Retainer Replacement
You must change your Invisalign retainers as they become worn out and cracked. If you lose the retainer, get it replaced quickly so your teeth do not move out of place. Otherwise, you may need to start a part of the orthodontic treatment over again. Place a call to your orthodontist as soon as you realize the invisalign retainer replacement is worn out or missing.
Getting Used to Wearing your Replacement Retainer
You need a little time to adjust to wearing a retainer and learn to keep up with it. Always carry a case with so you can take your retainer out during meals. There may be some discomfort when you first get your retainer or if your orthodontist adjusts the wire. The major part of treatment is complete after you get your braces removed. Your retainer should be mild compared to braces.
Hawley Retainers
The plastic part of a wire retainer goes on the roof of your mouth and the wire retainer goes on the front of your teeth. When you first get your retainer, it may feel strange to talk. You may also have trouble saying some words. Many orthodontists suggest reading out loud at home to get better at speaking while wearing your retainer.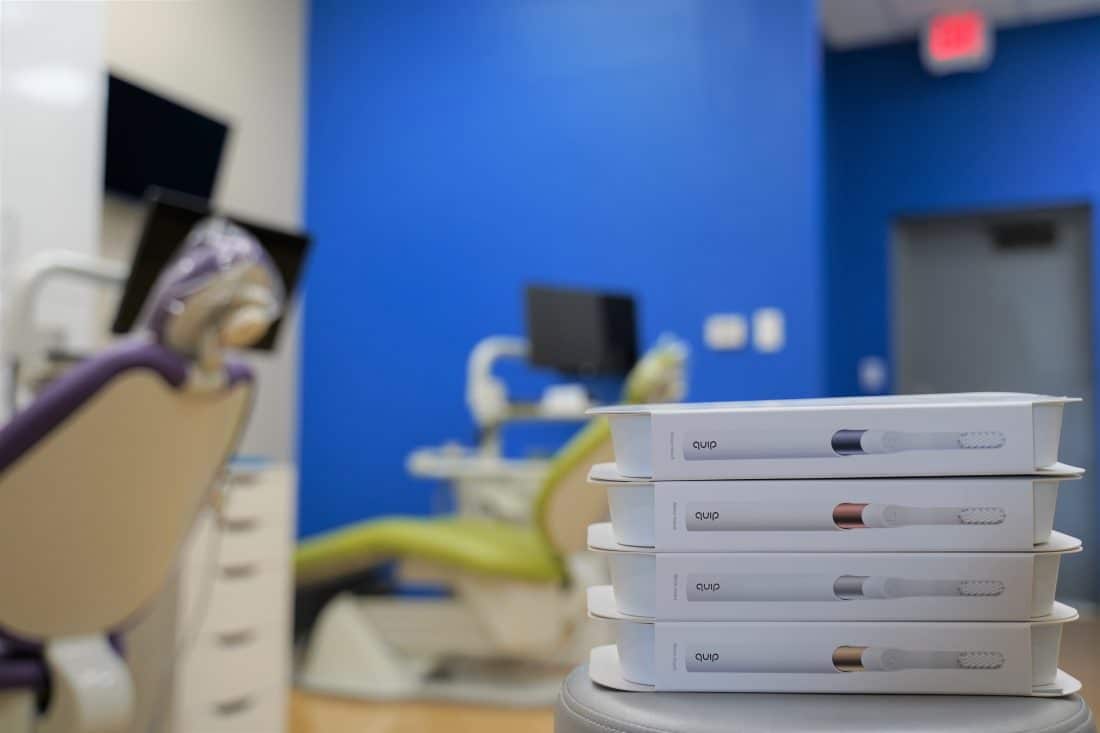 When to Visit the Orthodontist Near Me for help with your Retainer Replacements
Your retainer should not cause pain. You may have a little discomfort, but serious pain warrants a visit to the orthodontist. If the wire or plastic cuts your mouth, you may need an adjustment. You should also look for a retainer replacement if any part of the retainer breaks off. Sharp edges are often the cause of cuts or sores in the mouth. Be sure to show up for all your follow-up appointments as well. Your orthodontist checks for a good fit each time. The wire retainers are thin and can bend easily, which makes it necessary to get them checked occasionally.
America's Top Dentist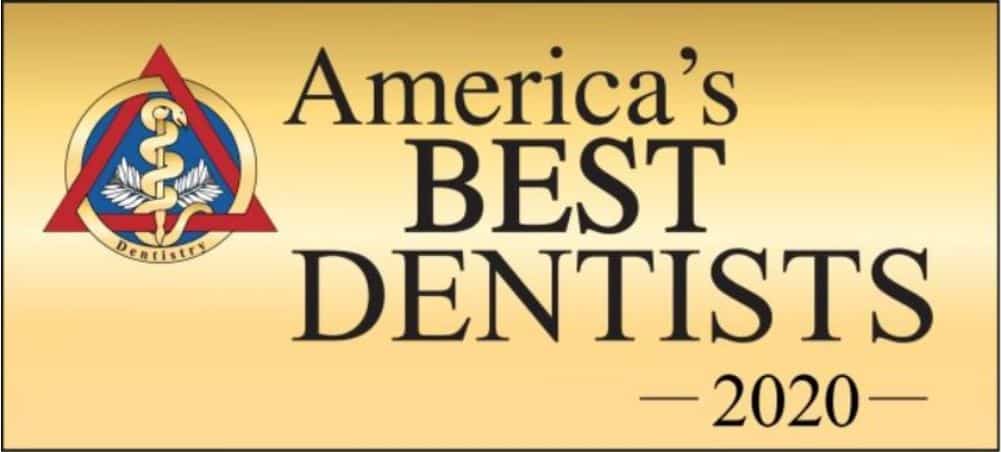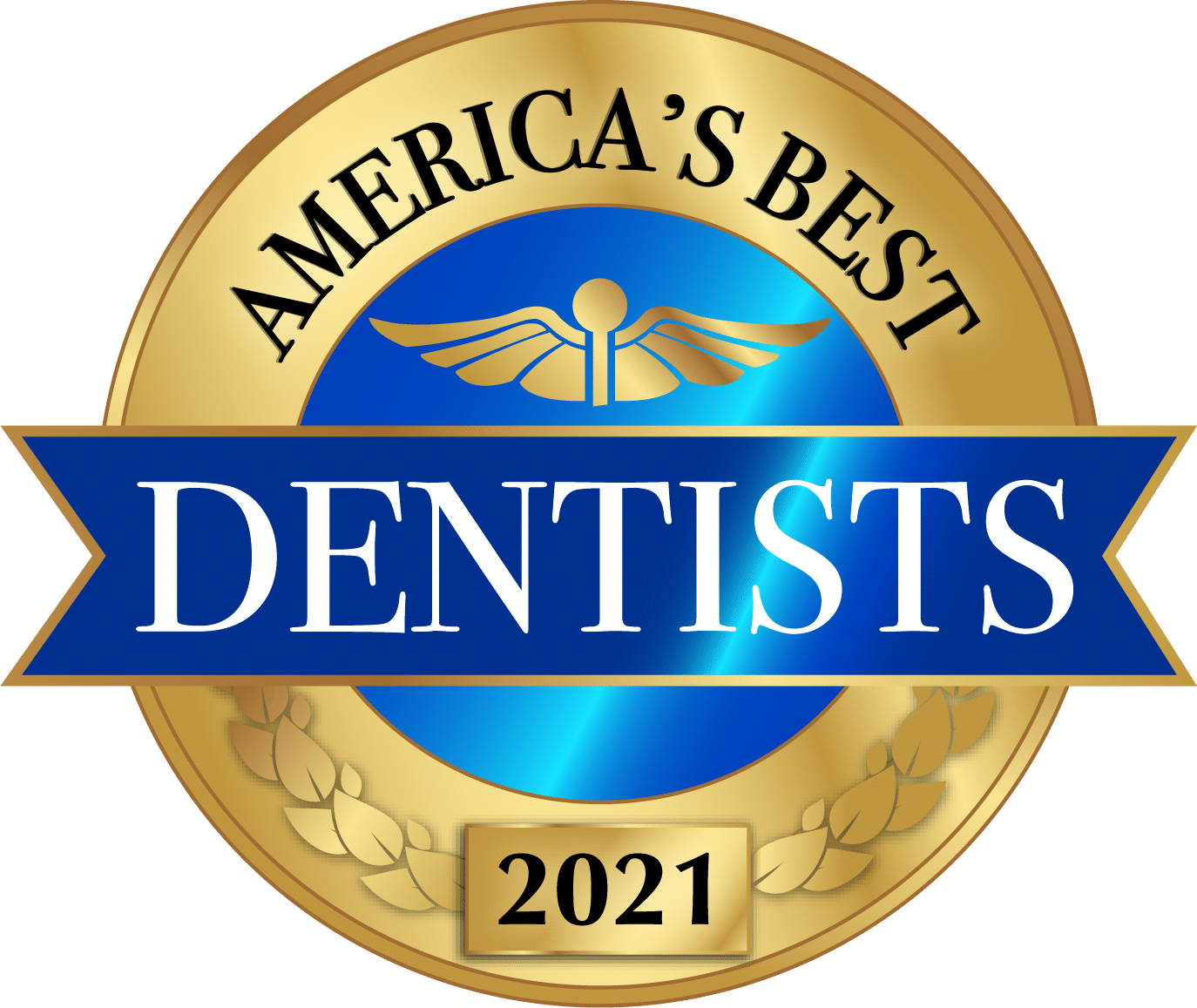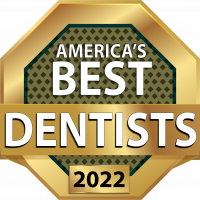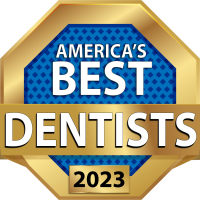 Taking Good Care of your Replacement Retainer
You need to keep your retainer clean and safe. Take a case with you so you can take your retainer out for meals or snacks. When you brush your teeth, you should also brush your retainer. A short soak in mouthwash can also help remove odors from your retainer.
Store your retainer in a cool place. The plastic can warp if it gets too hot. You must get a replacement retainer if the plastic does not fit properly anymore. Some people have trouble ignoring the retainer when it's in their mouth. Avoid moving it around with your tongue or taking it in and out of your mouth repeatedly. This can bend the wire.
Your Appearance with a Retainer
If you have been wearing braces, you can handle your appearance well with a retainer. A retainer is not nearly as noticeable as braces. You can also remove your retainer if you want to take pictures. This makes it much easier to deal with. You can also get your teeth cleaner once your braces are off. You can remove the retainer before you brush and floss. You may notice that your teeth are whiter and brighter with only a retainer.
Prepare for Accidents
Most people have at least one accident with their retainer throughout the time they wear it. It's best to ask your orthodontist or insurance company what to expect if you need a replacement retainer. You can then set some money aside, if necessary.
How many hours a day do I have to wear a retainer?
You may need to wear your retainer all the time right after you get your braces off. After 6 months of 22 hours per day wear, you may switch to nighttime only.
How long do I have to wear a retainer after I get my braces removed?
You should expect to wear your retainer for at least one year. Your orthodontist may recommend wearing it at night for as long as you want to have your teeth straight.
Do retainers hurt?
Retainers should not cause pain. You may feel some discomfort when you first get the retainer or get the wire adjusted. It can also take a while to adjust to the plastic part of the retainer that touches the roof of your mouth.
What should I do if I lose my retainer?
Call your orthodontist as soon as possible after you lose or damage your retainer. Your teeth can move if you don't get the retainer back on quickly. The orthodontist must make a new one for you. This may involve an appointment for a fitting, including an impression.
Does insurance cover retainer replacement?
Every dental insurance provider is different. You must call your provider to find out if insurance pays for the replacement retainer. The financial department at your orthodontist can look up the information as well. You may have to pay out of pocket for the replacement retainer or pay a higher percentage.
Retainer Replacements in Aventura, Miami, FL
Retainers are an important part of straightening your teeth. Your teeth can move back into their crooked positions if you fail to wear your retainer daily. Your orthodontist can set up an urgent appointment for you to come in and start the process of getting a replacement retainer. Always carry a case with so you can take your retainer out, if necessary. It is also important to care for your retainer properly. Brush your replacement retainer when you brush your teeth to avoid the buildup of bacteria. Call your best orthodontist near me if your retainer begins to cause pain, gets lost, or breaks. Make an appointment with IVANOV Orthodontics to get your replacement retainer today.
Contact Us
IVANOV Orthodontic Experts
12866 Biscayne Blvd, North Miami, FL 33181
https://www.google.com/maps?cid=154326063970645489
Call us at (786) 540-1919 to schedule a free orthodontic exam.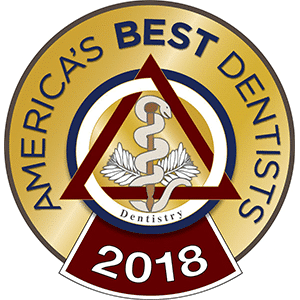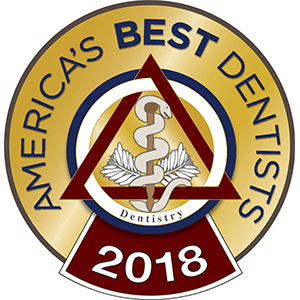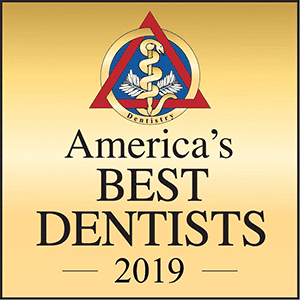 Five-Star Patient Testimonials
Omg. I came here as a second opinion due to high prices and crazy time frames from another office. They welcomed me with open arms and their friendly atmosphere made me feel so comfortable and confident!Doctor I is very knowledgeable and set my expectations perfectly. 2 weeks later the team had me in braces! I couldn't be happier!
Empress Vali
I just wanna say Dr Ivanov and his teams are the best!!! I had a very easy breezy experience getting my braces. Everyone was extremely gentle and informative the place was super clean and fresh. They deserve 1000 stars and more. I absolutely love the experience but best of all how caring everyone was.
Jade Menos
When i say the reviews are pretty much an understatement, it does no justice. the service is amazing, The staff takes their time to make sure that you feel very special. if i can leave a honest review 100 times i would. im very pleased and happy that i found this place. thank you guys so much! i have found a HOME!!
Brittnisha Marks
Amazing experience! I've had my braces for 6 month now and I'm impressed of how much my teeth have changed. No pain at all. Dr. Ivanov is such a sweet person and very professional, he knows what he's doing and always cares for patients personal concerns. Highly recommended!
Tula Garcia
Dr. Ivanov was amazing. When I first got my braces I was scared it was going to last 4yrs for my teeth to look better but it only lasted 2yrs and the results are beyond amazing. I'm really happy with everything and would absolutely recommend him to anyone. Thank you so much.
Kimberly Martinez
Very good experience. The attention was great. The doctor is very punctual and they don't make you wait, which for my busy schedule is super important. Also, the time the doctor told me I had to wear the braces was the exact time I needed and I was very happy with the results. Definitely recommend him.
Laura Jimenez
Dr. Ivanov was amazing. He was very understanding and took the time to explain, every step of the process for my daughters braces. I am proud to say with great care her braces were finally removed and the end result is the beautiful smile she now has. Thank you
Christina Jenkins
Ivan and his staff made my experience a smooth and convenient process. I am absolutely delighted and satisfied with the progress and how far my teeth has come. Ivan and his staff works effortlessly to ensure that my teeth are perfected beyond my expectations. If I had any other choice I would still choose Ivanov Orthodontic experts.
Joshua Xavier
My family and I are so happy with the results of Dr. Ivanov!!! So knowledgeable, kind and always available to answer questions. I am so happy we found him and his staff. I am looking forward to addressing my dental needs now that the family is on track!!! How many can say that about their dental experts. Way to go Dr. Ivanov!!!
James C. Murphy
He is awesome. You will start seeing changes quick in your smile. He shows passion in his work, he cares about you and your smiles. The office is very nice and great customer service. You will be in good hands if you choose to go with him.
Ketty Platon