5 Things to Know About Clear Ceramic Braces for Adults at IVANOV Orthodontics
Clear Braces
Clear braces, AKA clear ceramic braces can be an important option for many individuals when choosing between older, more conspicuous methods like traditional metal braces. Having braces that blend in with your teeth, have a similar treatment time, are light-colored compared to metal, and are still able to straighten your teeth whether they are really crooked teeth or just slightly off-center can be a significant consideration for many individuals, especially for adults. There are a wide number of reasons why adults may choose to forgo the more traditional braces with brackets and wires and choose to go with something a little more subtle.
The fact of the matter is that many adults prefer not to wear the more traditional braces for misaligned teeth simply because traditional metal braces do not blend in with your teeth and unfortunately have developed an association with puberty and youthfulness which older, more professional adults may want to avoid. However, one thing that no one should avoid is protecting their oral health and this is where invisible braces or tooth-colored brackets can come into play allowing you to have the smile you like with an orthodontic appliance that you are not self-conscious about wearing in public. With that in mind then, what are some of the best orthodontic appliances available that can really blend in with your teeth?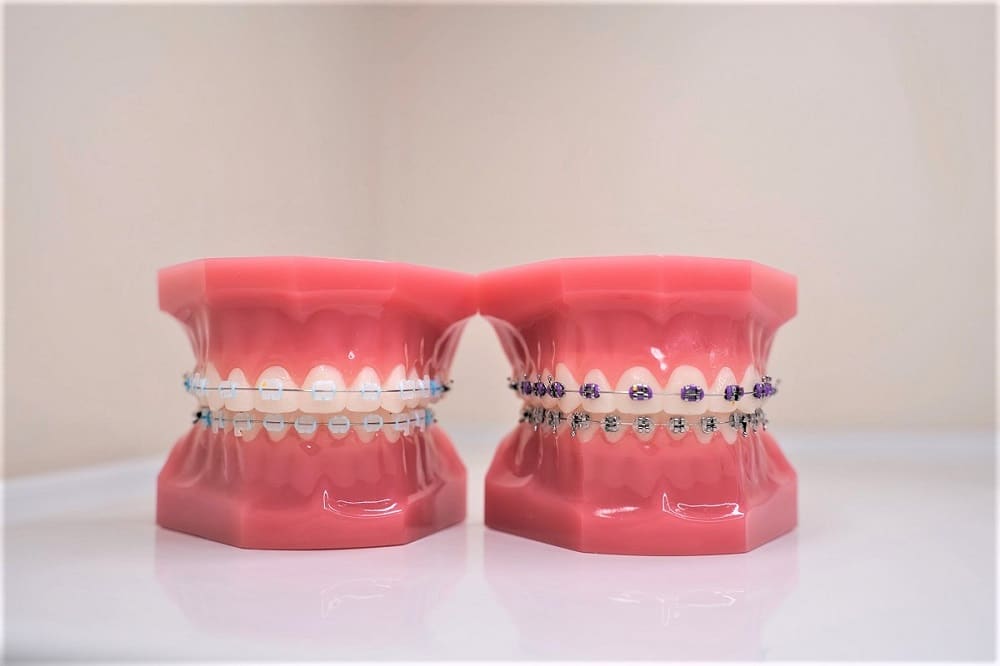 Do I Need Clear Ceramic Braces?
Clear ceramic braces offer a variety of reasons why they might be the preferred method as they are virtually clear braces. Ceramic braces have a faster treatment time than plastic aligner invisible braces do because clear ceramic braces are worn day and night. The appearance of ceramic braces and elastic bands that are light-colored is significantly minimized especially compared to metal braces. These tooth-colored brackets and other types of braces that are designed to be low impact aesthetically are great for many adults for a wide variety of reasons.
Clear ceramic braces are best for adults that are looking for:
High Aesthetics – braces that are very discreet and widely acceptable
Confidence – having tooth-colored aesthetics that are almost invisible
Comfortable Social Interactions – maintaining comfortable and respectable interactions at work and home
Having Professional Meetings – having frequent meetings with business clients
Quality Results – having mild to severe tooth or teeth problems
The high aesthetics can help make sure that the braces are discreetly worn helping to protect against you from a metal mouth look that many individuals were not fond of the first time around and certainly do not want to repeat a second time. Another great reason to go with clear ceramic braces is high confidence because the tooth-colored braces are nearly invisible and can be a great option to straighten your teeth. If you must wear braces it's important that they are light-colored and therefore will be a low impact on your smile. This can also help with other social interactions, maintaining your personal self-esteem and comfort as well as respect especially if you are in a profession that regularly requires face-to-face dialoguing with individuals. Teachers, sales individuals, public speakers, and a whole host of other professionals who have a lot of interpersonal interaction can enjoy having professional meetings or frequent contact with business clients while not having to fight the nagging feeling of self-consciousness due to wearing braces as an adult.
Who Are The People That Would Require Clear Braces More Than Others?
There are a whole host of other discreet orthodontic products beyond metal braces. There are other types of braces available such as clear braces AKA ceramic braces. So, what are some advantages and disadvantages of ceramic vs metal braces? Are there some people who would definitely benefit from clear braces more than others? The answer is yes. Although treatment time for metal braces is faster than with clear braces, there are several situations in which utilizing clear braces may be the clear and evident choice.
One major reason is simply that individuals may have a fear of getting anything metal permanently attached to their teeth and so utilizing clear ceramic braces can help relieve some of the stress individuals may feel about getting proper orthodontic treatment. Another reason some individuals may choose to go this route is simply because it is possible that, due to the minor correction needed, clear braces might be more cost and time efficient if your teeth are not too misaligned.
If it is only a minor misalignment then it is possible that with utilizing braces with ceramic brackets you will be able to get the treatment done without much time spent. However, this does require you to be visiting your orthodontist on a regular basis and discuss with them what you best treatment options may be.
The type of person who may benefit from this will also be an individual for whom wearing braces of any kind may simply be out of the question such as those who are in movies, require high quality photos like models, or other individuals for whom even small metal braces may be too conspicuous. Then again, some people like to have some fun with their braces and they find an orthodontist who can do fun colored wires and colorful elastic bands or colored elastics to give your teeth a joyful sparkle.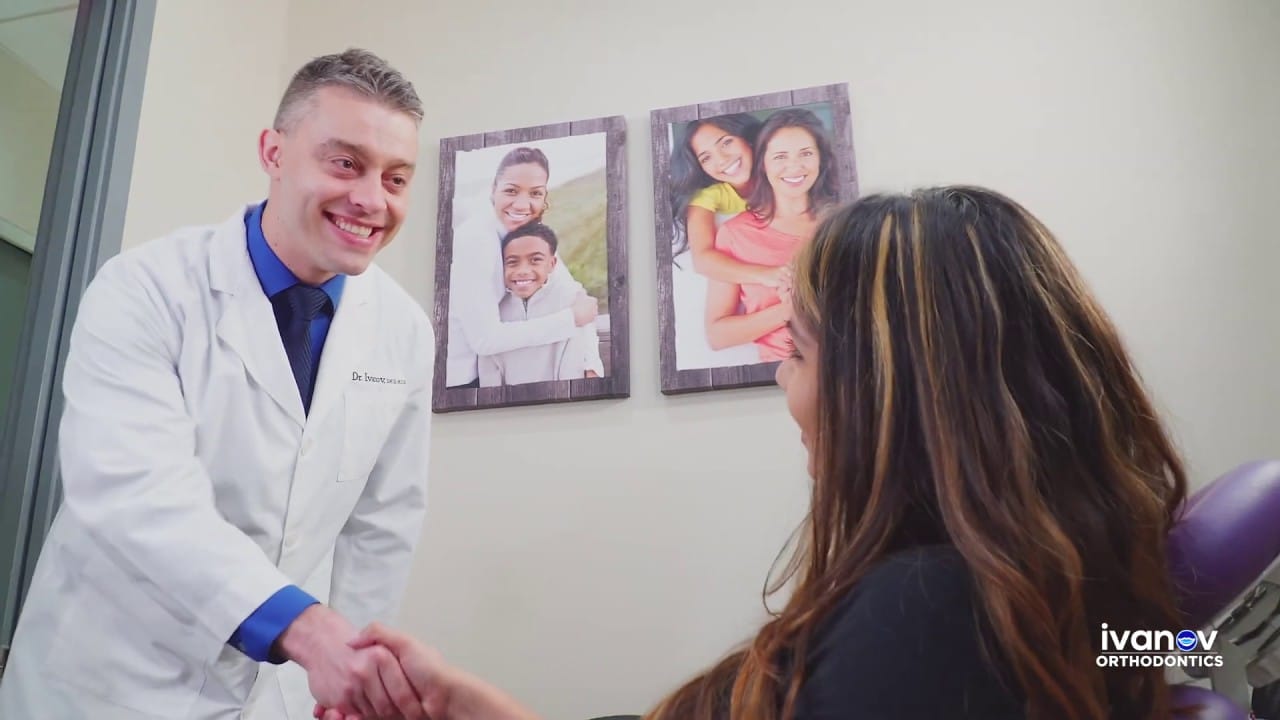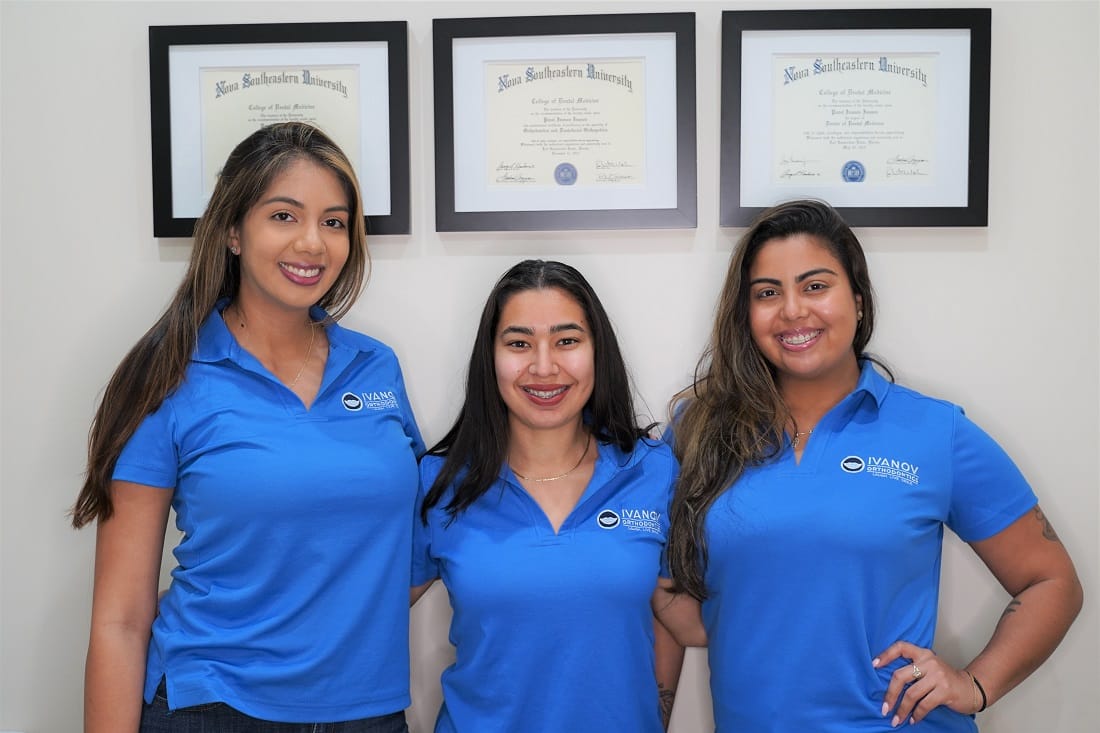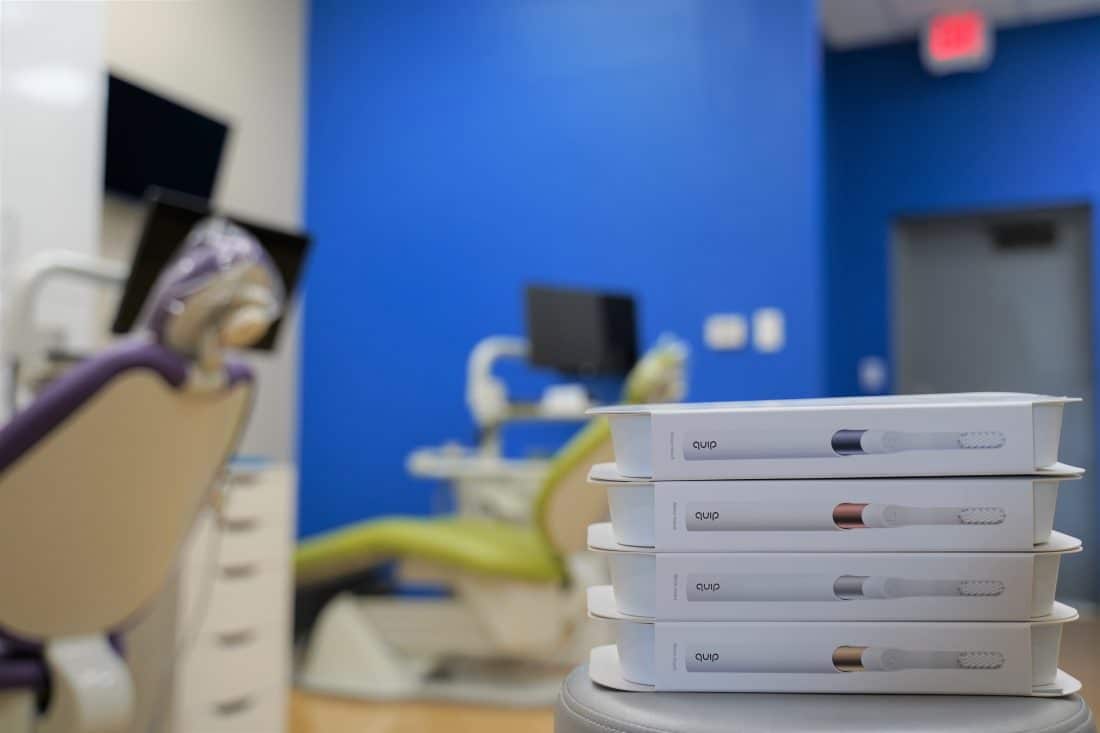 The Process Behind Getting Adult Braces
Start with searching "clear ceramic braces near me". The process behind getting braces as an adult is not particularly difficult. It often will start off with a visit to your local orthodontist like Ivanov Orthodontic Experts. Your orthodontist during the check-up portion of your visit may well discuss with you some potential problems or corrections that they think would benefit your overall oral health. Discussing these concerns with your dentist can help give you an idea of the type of treatment that may be beneficial to protecting your future oral health and ensuring that your treatment time is kept to a minimum. Regularly visiting your dental office is an essential part of maintaining your health as catching problems sooner is a huge function of having cheaper and faster treatment times.
After discussing with your dentist what some good options are for you, you can always schedule a free consultation with an orthodontic office like Ivanov Orthodontics. These free consultations can help confirm what the dentist recommended as well as give you greater insight into your treatment options, what the cost may be, how long the treatment will take, and answer a whole host of other questions. This is a great time to discuss with your orthodontic office any concerns you may have, address any problems as well as come up with solutions.
You can also check out the website of clinic for online testimonials by other patients and look at before and after photos to see what you might be able to expect when your treatment is all done.
If your orthodontic team determines that having clear braces or other types of braces will be in your best interest and you agree, the next step will be for you to have another appointment where you discuss some of your medical history and ways to cover the braces cost such as payment plans, credit cards, cash, or dental insurance. Regardless of how you choose to pay, having a payment plan in place can help you know the kind of treatment that you can afford as well as the type of braces that you will be able to get.
Once you find an orthodontist near me, you may get a 3D scan of your mouth which can help diagnose the speed at which the treatment is taking place, how long it will take, and ensure that your braces treatment moves as planned. If you are going for ceramic or traditional braces the next step will be a bonding procedure where the braces are actually affixed to your teeth.
Whether you choose to go with clear ceramic braces, traditional metal braces with metal brackets, or any other type of orthodontic appliance, the application procedure should only take a little more than an hour and is not complicated. Once that is done, you will just have to make sure to schedule regular trips to maintain good oral hygiene and to have your ceramic braces regularly tightened and adjusted to make sure that you are getting the fastest treatment time available.
America's Top Dentist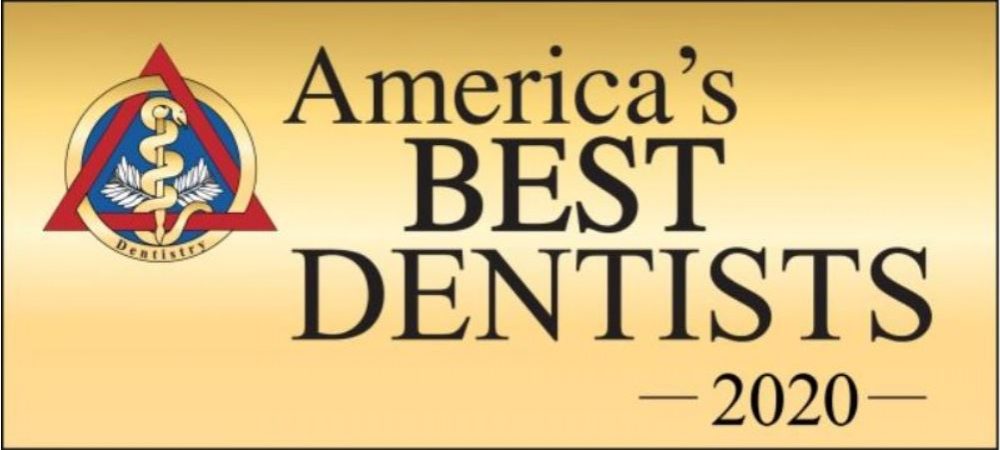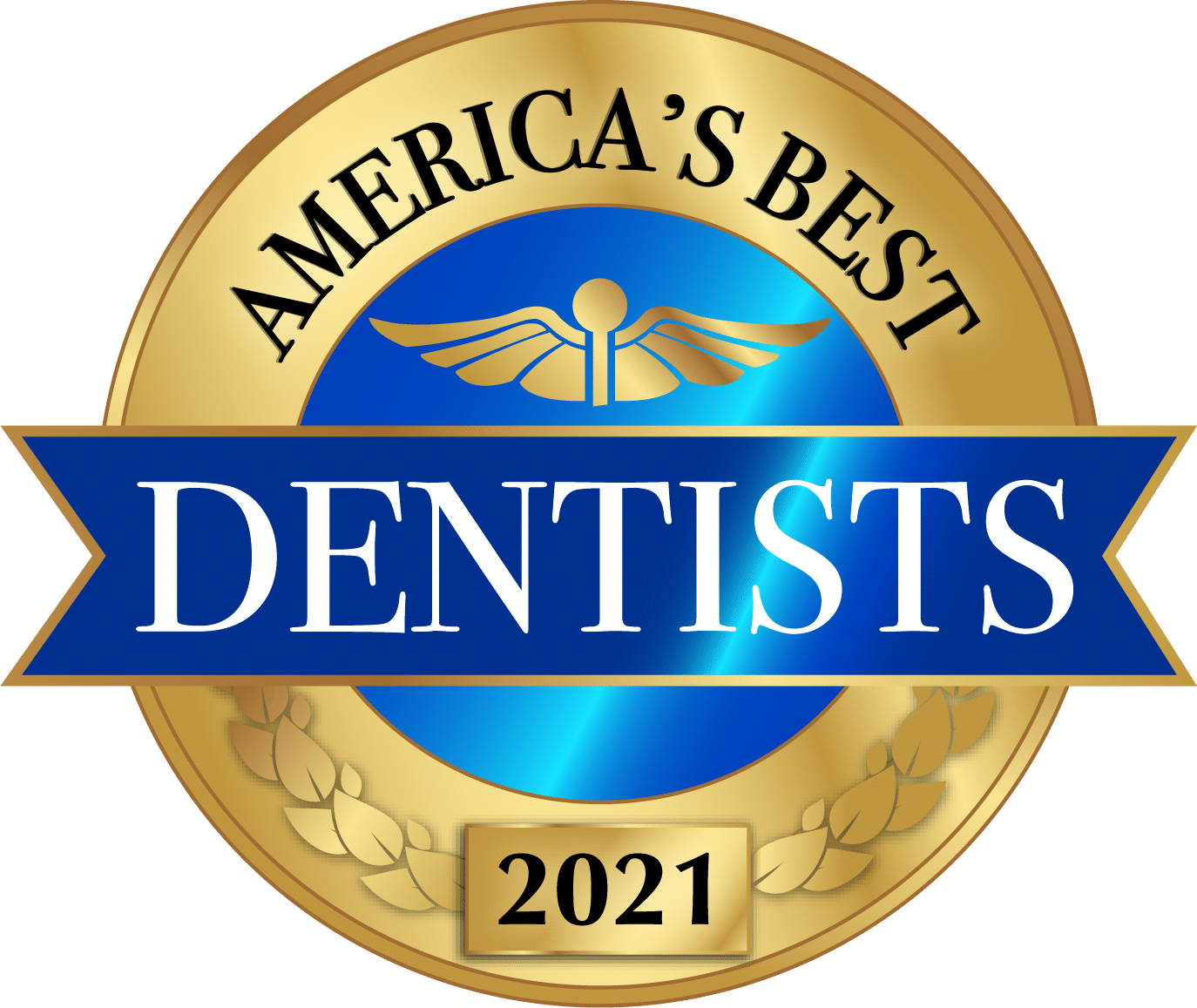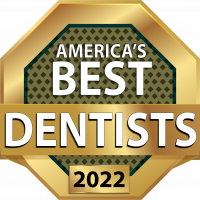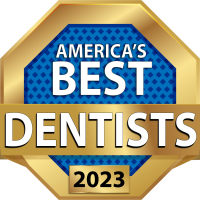 Common Symptoms About Whether You Need White Braces
Some symptoms may occur that have you wondering whether you need to get white braces (or any other type of braces). A simple be a visual inspection may clearly show you that your teeth are not quite as straight as they could be – or as you would like them to be. Your teeth may be giving you no trouble. But if they are not looking correct, then that alone can be enough of an issue for some individuals to seek out orthodontic treatment to make their smile one that they are less self-conscious of.
Bad mouth odor can indicate areas that are impossible to clean properly by normal daily tooth brushing. Crooked and gapped teeth can create pockets where bacteria and food can impact and accumulate over time. This by itself could lead to gum periodontal or cavity problems.
Another reason is individuals may notice that due to crookedness in their teeth, their ability to bite and chew is diminished or worse yet have a dentist inform them of severe wear and structural teeth damage due to misaligned teeth causing irregular enamel wear. The enamel wear is particularly concerning as not only can it lead to cavities but it can also lead to tooth rot and even more serious dental problems or diseases.
Because of this, individuals who notice that their teeth may not be lined up correctly should definitely seek out an orthodontic office and have a free consultation to discuss their needs, concerns, and treatment options. It is important for your future oral health and well-being that you simply do not let these signs go unaddressed. Imagine if you disregard early signs then you may need more costly and difficult treatment.
Many individuals choosing to ignore problems ended up simply making the fix cost more. You are far more likely to need only minor treatment if an issue is dealt with sooner than having to have major dental problems and wear braces for years. Almost all orthodontic problems are far easier to treat, far faster to treat, and far more affordable to treat when caught sooner rather than later.
With this in mind, if you even suspect that there may be some problem, it is incumbent upon you as a responsible adult either for your own oral health or the health of those in your family to make sure you get an orthodontic appointment with a reputable orthodontic office near me to discuss whether these are potentially serious orthodontic problems or things that can be fixed with non-invasive procedures. Many individuals wonder where they can find a high-quality orthodontic office that will give an honest answer.
IVANOV Orthodontics for Your Clear Ceramic Braces
Regardless of where you look, you are likely to come across Ivanov Orthodontics in the top search results. The reason for this is simple; Ivanov Orthodontic Experts is one of the most highly regarded and highly reputed orthodontic clinics anywhere. Because of this, you are likely to see them at or near the top of a variety of online search results as well as in listings for the best orthodontic clinics in your area. This reputation is not undeserved as Ivanov Orthodontic Experts has been a leader in the field of orthodontics for many years now for everything from pediatric orthodontics to adult braces.
This is why many individuals who are hoping for a more inconspicuous look or less invasive procedures for straightening teeth often turn to Ivanov Orthodontic Experts when it comes to getting clear ceramic braces. There are a wide variety of cosmetic braces available on the market – everything from Invisalign (invisible braces), clear braces (tooth-colored ceramic braces), and their clear elastic which makes them far less noticeable than traditional metal braces.
Having a high-quality orthodontic clinic able to provide you with the best service, customer care, competitive pricing, and expert quality orthodontic appliances are all reasons why Ivanov Orthodontic Experts comes incredibly highly-regarded by many in the industry. One of the best things is, even if you are unsure of your exact needs, you can always get a free consultation and discuss your particular oral health needs without any monetary commitment. Because of their desire to offer the best customer care and quality service available, it is little wonder then that Ivanov Orthodontic Experts is repeatedly ranked one of the highest orthodontic clinics due to customer satisfaction.
So if you are concerned about any oral health related problems you may have you should definitely give Ivanov Orthodontic Experts a call and make an appointment.
Contact Us
IVANOV Orthodontic Experts
12866 Biscayne Blvd, North Miami, FL 33181
https://www.google.com/maps?cid=154326063970645489
Call us at (786) 540-1919 to schedule a free orthodontic exam.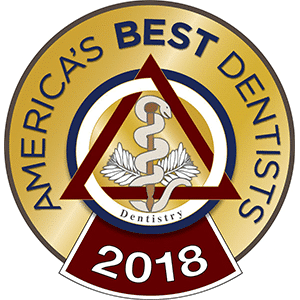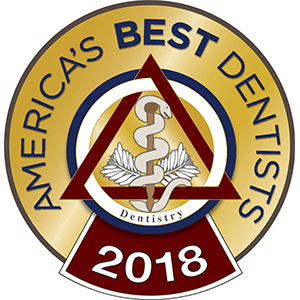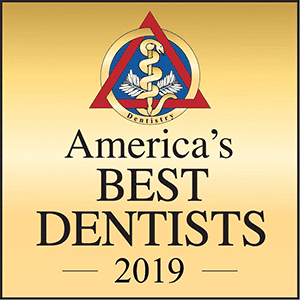 Five-Star Patient Testimonials
Omg. I came here as a second opinion due to high prices and crazy time frames from another office. They welcomed me with open arms and their friendly atmosphere made me feel so comfortable and confident!Doctor I is very knowledgeable and set my expectations perfectly. 2 weeks later the team had me in braces! I couldn't be happier!
Empress Vali
I just wanna say Dr Ivanov and his teams are the best!!! I had a very easy breezy experience getting my braces. Everyone was extremely gentle and informative the place was super clean and fresh. They deserve 1000 stars and more. I absolutely love the experience but best of all how caring everyone was.
Jade Menos
When i say the reviews are pretty much an understatement, it does no justice. the service is amazing, The staff takes their time to make sure that you feel very special. if i can leave a honest review 100 times i would. im very pleased and happy that i found this place. thank you guys so much! i have found a HOME!!
Brittnisha Marks
Amazing experience! I've had my braces for 6 month now and I'm impressed of how much my teeth have changed. No pain at all. Dr. Ivanov is such a sweet person and very professional, he knows what he's doing and always cares for patients personal concerns. Highly recommended!
Tula Garcia
Dr. Ivanov was amazing. When I first got my braces I was scared it was going to last 4yrs for my teeth to look better but it only lasted 2yrs and the results are beyond amazing. I'm really happy with everything and would absolutely recommend him to anyone. Thank you so much.
Kimberly Martinez
Very good experience. The attention was great. The doctor is very punctual and they don't make you wait, which for my busy schedule is super important. Also, the time the doctor told me I had to wear the braces was the exact time I needed and I was very happy with the results. Definitely recommend him.
Laura Jimenez
Dr. Ivanov was amazing. He was very understanding and took the time to explain, every step of the process for my daughters braces. I am proud to say with great care her braces were finally removed and the end result is the beautiful smile she now has. Thank you
Christina Jenkins
Ivan and his staff made my experience a smooth and convenient process. I am absolutely delighted and satisfied with the progress and how far my teeth has come. Ivan and his staff works effortlessly to ensure that my teeth are perfected beyond my expectations. If I had any other choice I would still choose Ivanov Orthodontic experts.
Joshua Xavier
My family and I are so happy with the results of Dr. Ivanov!!! So knowledgeable, kind and always available to answer questions. I am so happy we found him and his staff. I am looking forward to addressing my dental needs now that the family is on track!!! How many can say that about their dental experts. Way to go Dr. Ivanov!!!
James C. Murphy
He is awesome. You will start seeing changes quick in your smile. He shows passion in his work, he cares about you and your smiles. The office is very nice and great customer service. You will be in good hands if you choose to go with him.
Ketty Platon
How are clear braces better than traditional metal braces?
Clear braces would be preferred to the more traditional metal braces for aesthetic and cosmetic reasons. In general, adults may prefer clear braces compared to silver metal braces. One huge benefit for clear braces over Invisalign is simply their predictability. Since braces are installed by a professional orthodontic office like Ivanov Orthodontic Experts or others, are regularly maintained, and do not have to be taken out or put back in, they are very easy to maintain continuous orthodontic treatment over time without any accidents, mishaps, delays, or interruptions.
Is Invisalign really better than braces?
In a nutshell, the answer is no. Traditional braces have a huge variety of beneficial components that are simply lacking from Invisalign. For people of almost every age, traditional braces are likely to be a far better choice simply due to their reliability and predictability. Unlike Invisalign which can actually be taken out and requires constant consideration to make sure you are wearing it for a minimum of 22 hours per day, traditional metal braces require no such mental oversight of any kind and so are able to be continually working day and night without any interruption. Invisalign braces or Invisalign retainers can and have been lost which can lead to delays in treatment whereas traditional metal braces or ceramic clear braces have yet to be misplaced once installed.
Why should I opt for clear braces?
One reason why many individuals go in for clear braces is simply pure esthetics. They are also known as adult braces. The concept of wearing traditional metal braces can be an uncomfortable thought for many individuals and because of that, they choose to go with one that is the most aesthetically pleasing without the cost of other more expensive options and so they choose to use clear braces. Clear braces types are most commonly used purely for aesthetics as they do not offer faster treatment or a significant reduction in cost. However for individuals who work in film, television, public speaking, or any area in life that requires the maintenance of a certain kind of aesthetic look as a part of their daily life or personal psychological well-being, many individuals may well benefit from the aesthetic beauty of clear braces as their smile will not be covered by metal braces.
Are invisible braces working well?
Finding out if your invisible braces are working well is something that you should be able to find out by discussing any concerns with your orthodontic office. If you choose to utilize an orthodontic office like Ivanov Orthodontic Experts or other reputable orthodontic offices, you will have regular orthodontic treatment appointments where you can go in, have your braces inspected, and also get an update on how well your treatment is coming along. You may notice while using braces that your teeth may feel a little bit loose but that is on purpose as the teeth must be loosened slightly to be able to shift them into place. As long as your teeth do not get too loose, and you regularly make your orthodontic appointments, you should be able to get frequent updates on your individual progress for how your treatment is doing.
What is the cost of adult braces?
The cost of braces for adults will vary significantly depending on the type of braces you get as well as the clinic you go to. Affordable clinics like Ivanov Orthodontic Experts can significantly help to bring the cost down while still maintaining the highest level of customer service. When it comes to the braces themselves, the price tag can vary from the most affordable $3,000 to $7,000 for traditional metal braces to their expensive counterparts that are $8,000 to $10,000 for lingual braces. In between are treatments such as clear braces made of ceramic that are roughly between $4,000 and $7,000 depending on the individual needs.
How are ceramic braces better than metal braces?
Ceramic braces are better than traditional metal braces for a few important reasons. One of the reasons is simple aesthetics. The fact of the matter is that ceramic braces look better than metal braces because ceramics are tooth colored and the tooth color can be designed to match your teeth ensuring that they are less noticeable and less intrusive than traditional metal braces. Because of this aesthetic benefit many adults prefer going with ceramic braces when they have teeth corrective procedures. Ceramic braces are great for adults who need to have their teeth straightened do not want the less aesthetically pleasing look that comes with traditional metal braces especially as those traditional metal braces have long since become associated with adolescents. Adult treatments require adult answers and ceramic braces are an excellent treatment option for adults.
How to get clear braces and how much does it cost?
You might be interested in finding out how much are ceramic braces? To get clear braces you will need to have a consultation with an orthodontic office. Fortunately, high quality orthodontic offices like Ivanov Orthodontic Experts offer a free consultation so you can meet with a top orthodontist near me and discuss your needs and desires for your smile. Once you've had a consultation and your orthodontist agrees that getting clear braces will be beneficial for you, you will be asked to fill out some medical and financial paperwork, as well as set appointments for your treatments — like installing the clear braces, and scheduling regular follow-up appointments. When all is said and done, the cost can range anywhere from between $4,000 to around $7,000 depending on individual needs, how many months of treatment you need, and a whole host of other factors. The best way to find out what your particular cost will be is to simply discuss it with your orthodontic office today.
Which types of dental braces are most suitable?
What type of braces are most suitable for you will depend on a variety of factors such as the cost you're willing to pay, your personal needs, and what will be the best treatment options for you after discussing it with your orthodontic office. If aesthetics are an incredibly important thing for you as well as the treatment going as fast as is possible, then clear ceramic braces near me may be a great option because they blend with your teeth color and because they are permanently attached the same way traditional metal braces are they are always working and do not need to be removed. However, what you gain in speed and aesthetics is paid for in price as these are more expensive braces options and can sometimes be as much as $7,000. However, for many individuals, the best type of dental braces will simply be the traditional metal braces. They strike the right balance of speed and price and for many people are what they can afford and what they are willing to commit to.
How to fix my teeth without braces?
Depending on your particular orthodontic needs, there is simply no permanent solution of fixing your teeth without braces or Invisalign and only a discussion with a qualified orthodontic office like Ivanov Orthodontic Experts can give you the most accurate information for your particular needs. There are a couple of potential treatments for fixing your teeth temporarily that do not require braces. One of them is oral surgery. Depending on your particular orthodontic needs, you may need to have some teeth extracted like to help make space for new teeth to come in. Another temporary way of doing it is to utilize removable style smiles which can easily be removed and are by far one of the most aesthetically pleasing and do not require long installation times but also do not provide a long-lasting fix.
Why do so many people use braces and not Invisalign?
One might think with a product like Invisalign on the market that traditional braces would be going the way of the dinosaur. However, traditional braces are alive and well and continue to be a dominant share in the orthodontic market. The rationale is quite simple, the reliability, predictability, and speed offered by traditional braces is still superior to the Invisalign system. Because Invisalign can be removed they often get lost, or an individual simply does not wear them long enough for the treatments to be effective. This is why the most effective treatment, and thus the treatment which is most often finished sooner, is the traditional method and when you factor in that you not only will have the orthodontic treatment finished sooner but since traditional braces are also often cheaper you have two very legitimate reasons why they continue to be a preferred option for many individuals seeking orthodontic care.
Is there a cheaper alternative to getting braces?
Cheaper alternative is a somewhat relative term. The fact of the matter is that a cheaper alternative will depend almost exclusively on your particular issues, the state of your teeth, and the orthodontic office that you utilize. However, if you have very minor issues or the issues are just developing, then something like clear braces may be a cheaper option as there is very little corrective work to be done and the process is simple. However, complex corrective procedures will most likely require metal braces and so finding out if you need braces or if there is a more affordable alternative will largely depend on your particular needs. It is easy to find out what your options are and what is available by having a free consultation with a reputable orthodontic office like Ivanov Orthodontic Experts. A free consultation can help give you the information you need to find out what treatments are available and the best way to pursue them.
Which is the best clinic for Orthodontics?
Although there are a wide variety of orthodontic clinics, many of them highly rated and good quality, there is one that really stands out from the rest due to its expert level of orthodontic care, its highest levels of customer satisfaction, and its overall dedication to making sure that their clients are protected both orthodontically and monetarily and that clinic is Ivanov Orthodontics. Ivanov Orthodontics is a highly rated orthodontic office with some of the best orthodontics in the industry. Not only do they have expert-level care but with a wide variety of payment options from credit cards, dental insurance, cash, and even payment plans through the office, their goal is to help make sure that their clients are able to receive the highest level of care regardless of their current income level.
What are the various types of braces?
There are many different types of braces available on the market today. Some of the most common can include things like lingual braces that are attached to the back of the teeth and so are nearly invisible. Traditional braces which are usually made from metal and attach with metal brackets to the front of the teeth, are also the most common and oftentimes most cost-effective dental braces. And there are ceramic braces which are tooth colored and are designed to help camouflage the brackets with ceramic and have a more natural look than traditional braces. Finding out which braces will work best for you will partly depend on your dental insurance, and a treatment plan suggested by your orthodontist close to you.
Which takes longer braces or Invisalign?
The vast majority of orthodontic offices and dentists agree that Invisalign can take longer than clear braces to get complete correction. There are a myriad of reasons for this but the simplest reason is just because of all the hours of time that add up when your Invisalign is not in your mouth. Invisalign can only correct your teeth if they are actually being worn whereas white ceramic braces are correcting your teeth at all times as they are always being utilized. Invisalign is taken out for brushing teeth and eating meals, and many individuals simply forget to put them back in or they lose the aligners and are unable to continue their treatment until they have been replaced. All of this time, especially over the course of months or years, adds up significantly. This can lead to treatment delays unlike the faster time to completion you might have realized had you utilized a more reliable system that is always in operation at all times and does not require you to take the Invisalign set out so it cannot get lost.
Are standard braces still preferred to the Invisalign system?
Yes! Standard braces are still the standard go to when it comes to orthodontic offices. Some of the best orthodontic offices like Ivanov Orthodontic Experts and others highly recommend the use of both the traditional metal or clear braces and the Invisalign system. Ceramic braces cost less and they work faster. The Invisalign system is pure aesthetics as it can be slower and generally cost more than ceramic braces do. And although aesthetics may be an important consideration for many individuals, finishing your treatment sooner will ultimately save you money in the long term as well as the fact that traditional braces are cheaper than Invisalign, even in the short term. In addition to this, the rate of treatment failure with traditional braces is almost non-existent where as individuals failing to follow through with utilizing their retainers as long as they are required to can often mean months in progress reversed instead of gained.
How much money will it cost to wear braces?
Fixing crooked teeth depends on a whole variety of factors such as your accessibility to dental insurance or paying for it out of pocket, the office you choose to go through, and of course the actual braces themselves. Here is a quick rundown of the current 2019 prices for some of the most common types of treatments used to fix crooked teeth.
The most expensive is lingual braces. Lingual braces attach to the back of the teeth and so are more difficult to install and require greater effort to maintain. However, their benefit is of course that they are aesthetically the most pleasing of all the braces options. Their cost ranges between $8,000 to $10,000.
Then there are ceramic braces which are another very common style and with a cost that is only marginally higher than metal braces (ranging between $4,000 and $8,000 for the treatment).
Traditional metal braces come in at the bottom of the list and are a primary reason why they are the most used orthodontic treatment with a cost average ranging from $3,000 to $7,000 depending on individual needs.
Last on the list is Invisalign which does not require any installation although it will require high quality 3D scans or molds of your teeth to produce the best fit. Invisalign costs between $4,000 and $7,000 although that price can vary significantly depending on how good you are at wearing your Invisalign aligners.
What are some advantages of clear braces?
There are two major advantages to clear braces. Advantage number one is that clear braces cannot be removed and so allow you to complete your orthodontic treatment fast and on time. The other major advantage is that they are aesthetically pleasing because they are clear and so do not obstruct your teeth or smile. These are by far the two biggest selling points that this particular orthodontic treatment offers and for individuals to whom these are important factors it can be well worth it. One thing to keep note of though because these braces are installed on your teeth you don't have to worry about wearing them for 22 hours a day and they just do their job.
What disadvantages does Invisalign pose?
Possibly the single biggest disadvantage that Invisalign offers is the fact that individuals regularly forget to simply wear them. Invisalign can be taken out and because of this individuals eat a meal, brush their teeth, or for any number of reasons set their Invisalign retainers aside and simply forget to put them in. This is hugely detrimental to your treatment as Invisalign, like all braces, only works while you wear them. People who do not wear their Invisalign or other clear aligners for a minimum of 22 hours a day are going to have slow or no progress in their orthodontic treatment which can lead to significantly longer treatment times, more expense, more orthodontic visits, and reduced or reversing of any treatment. This is a very deliberate thing you need to make sure takes priority if you want to receive high quality orthodontic correction.
What are the pros and cons of dental braces?
There are a variety of pros and cons to dental braces. Some of the pros are straighter teeth, improved oral health, reducing of wear of the enamel on the teeth, and potentially helping to stave off a large number of orthodontic problems, complications, or even diseases as well as once finished having a significantly improved aesthetic look from your straightened teeth. Cons of dental braces can include any kind of malfunctioning that occurs, wires that may poke you, discomfort from wearing them, and the cost involved in the apparatus itself as well as the regular orthodontic visits. However, these cons pale in comparison to the myriad of benefits that you can receive as a part of getting dental braces.
What are the teeth straightening options for adults?
There are a wide variety of teeth straightening options available for adults, not the least of which is a wide variety of braces such as lingual braces, ceramic braces, traditional metal braces, and clear aligner braces that offer slight differences in price, make, materials, and slightly different functions. These are by far the most commonly utilized methods of teeth straightening due to their reliability, predictability, and price point. Another method for teeth straightening that may assist some individuals is oral surgery or tooth extractions. Extracting some teeth may provide the space that the rest of your teeth need to come down or get straighter. Overcrowding can sometimes be caused due to having too many teeth so teeth removal is a method some local orthodontists may use depending on your particular needs.
How to get orthodontic treatment without metal braces?
There are a couple of options for individuals who do not want or cannot get metal braces but still need the orthodontic treatment and teeth straightening that these types of devices offer. One method is to go with clear braces as these are ceramic tooth colored braces and are able to help adjust the teeth in the correct position over time. Ceramic braces use ceramic instead of metal. They are aesthetically far more pleasing, as effective as traditional braces, and sometimes faster than clear aligner braces. Another method that your dentist may suggest is to have a tooth extraction to help reduce overcrowding in your mouth. The particular treatment that you will need will depend on discussions that you have with your office and getting a free consultation with a reputable office like Ivanov Orthodontic Experts can help give you the insight you need for the treatment you want.
How much does ceramic braces cost?
Ceramic braces are at the midway point when it comes to braces expense. They are more expensive than traditional metal braces but less so than lingual braces and run about the same cost as Invisalign systems do. The cost of ceramic braces can vary between $4,000 and $8,000 for the treatment. Your individual needs will determine whether you end up on the higher or lower end of the spectrum and having a free consultation with a reputed orthodontic office like Ivanov Orthodontic Experts can assist you in getting the answers you need to these types of questions so you can decide if ceramic braces are the orthodontic treatment route you wish to pursue.
Should I get Invisalign or braces for my (horrible) teeth?
The vast majority of reputable orthodontic offices will likely agree that the best treatment for adjusting crooked teeth, especially ones that are in bad shape, is braces. Traditional braces are reliable, quick, and cost-effective. Their reliability is due mostly to the fact that they are easy for your nearest orthodontist to maintain, and they are always worn and so do not have the drawback of getting lost or not getting put in due to forgetful users. When these two factors combine they help ensure that traditional braces will allow you to get one of the fastest treatment times available in the orthodontic world. Combine this with advances in orthodontics like memory metal and other methods to help keep your braces tightened and the treatment time is reduced even further.
What are the alternative options to metal braces?
A great alternative to metal braces is ceramic braces. Ceramic braces continue to be incredibly popular, especially with adults because ceramic braces are tooth colored and blend in easily with your smile. Ceramic braces have a low visibility profile to help ensure your aesthetic sensibilities are met while giving you the advantage of a quicker treatment time than clear braces systems offer. This is because like traditional metal braces, ceramic braces are affixed to your teeth and so the treatment is round the clock and you do not need to consciously think about them except during cleanings and scheduling orthodontic appointments. If you brush your teeth regularly, clean your ceramic braces in the method approved by your orthodontic office, and have regular treatments scheduled with your orthodontic clinic, these can be a great option for individuals who simply do not like the look or feel of metal braces.
Is it worth it to get braces at 37 years old?
Braces as an adult are not really any different than wearing braces as a child. Some adults may feel that wearing braces as an adult gives them a childlike youthfulness that they find they enjoy while others may think it makes them feel more juvenile, less like an adult, and somehow demeaning. However, an adult wearing braces is actually just showing a maturity to help care for themselves and by getting high quality orthodontic treatment, scheduling your own orthodontic appointments regularly, and cleaning your braces properly you can help make sure that your treatment is effective faster and finishes sooner than it does for many younger individuals who struggle with making appointment times or following through on their orthodontist's recommendations. As for is it worth it, the simple answer is a resounding yes. You still have more than half of your life ahead of you and unless you want to risk wearing dentures sooner than necessary, you need to take care of the teeth you have. Part of maintaining good oral health is getting braces to help straighten and correct any orthodontic issues you face.
How long will it take for braces to straighten my teeth?
Braces actually work quite quickly when you consider that you are literally adjusting the position of fixed teeth into new places in the mouth. This can sometimes feel like a long process as can take between 16 and 24 months to work but your individual needs may vary significantly depending on how soon you get braces, how quickly you identified your orthodontic issues, and your own treatment needs. Obviously, if your braces only have to shift a few things and not very far, your treatment time will be far less than if they are attempting to shift every tooth in your entire mouth and open up areas for teeth to correct into. However, as a general rule of thumb, it usually does take between 18 to 24 months, although some individuals may be required to wear braces for far longer and some few may be able to get them off sooner. The surest way of helping reduce the amount of time that you need to wear your braces is to get them sooner rather than later as nearly every dental problem is far easier to fix once it's been identified early than if you wait.
What are the pros and cons of ceramic braces and metal braces?
Metal braces and ceramic braces different in a couple of key ways. The most obvious difference is simply that ceramic braces are braces that are attached using ceramics that are designed to be tooth colored and thus are aesthetically more pleasing than traditional metal braces are. Both of them will treat your orthodontic problems at the same speed although a drawback for the ceramic braces is that ceramic braces can sometimes become discolored over time making them just as obvious as metal braces. Ceramic braces can occasionally chip as well meaning that their durability is not as strong as metal braces are. Also, ceramic braces in general are little bit bigger compared to metal braces. However, for individuals to whom short-term aesthetics are important such as for a trip, wedding pictures, or school photos this can be an excellent choice.
Are regular wire braces better than Invisalign's?
The simple answer is yes! Wire braces are far better than Invisalign in the speed of treatment time, cost out of your wallet, as well as reliability and predictability of results. The benefit that Invisalign can offer individuals is simple aesthetics; however, aesthetics is not the most important consideration when it comes to your smile as having a treatment that is able to be completed successfully, quickly, and affordably are more often concerns than just looks alone. Because Invisalign can be taken out, it is often taken out and forgotten, leaving you with a treatment that takes far longer and becomes more expensive than wire braces are.
What are clear braces?
Introduction to clear braces and clear braces cost:
Confident and attractive smile are part of a good personality. Healthier smiles boost our self-confidence. Maintaining good oral health by regularly brushing and flossing our teeth is important. This makes our teeth look clean and white. But some people suffer from more serious teeth problems which require orthodontic treatment. These issues are related to misaligned teeth or bite problems. It is important to start your orthodontic treatment because problems related to teeth misalignment can have a serious impact on our dental health if left untreated. These teeth and bite problems can also hurt our self-confidence.
When we look for treatment of straighten teeth, the first thing which can come in our mind is that we have to wear the traditional metal braces, with metal brackets and wire. This can be because they are the most visible types of braces and can be the first thing to come in the mind when we hear the word braces. As adults metal braces can be very challenging to wear, especially for people who are too conscious about their self-appearance. But they are not the only type of braces, there are other options which are less noticeable and can be effective as well, such as clear teeth aligner, ceramic braces or clear braces. Clear braces also contain brackets and wires. But these are made of ceramic material. They are clear or tooth colored which makes them less noticeable. To hold the arch wire in place, white or clear ligatures (rubber bands) are used. The treatment times involving correction of bite with clear braces can be longer and they can also stain easily. Best clear braces advantage is that they are low-key braces and blends with the teeth.
Clear braces can be a good choice for people who would want their braces to be less noticeable. Clear braces cost somewhere around $5000 to $6000, depending upon the case, etc. If you want to know the exact price near you try searching "clear braces cost near me" to look for clear braces cost near you. Clear braces for adults are offered by many orthodontic specialists and it is important to find the best clear braces orthodontist for effective treatment.
How to find an orthodontist for clear braces?
You can start your search through internet to find a good orthodontist for clear braces. You can use powerful search engines such as Google, to look for orthodontist offering clear braces. Use search queries like, "clear braces near me" or you can look for orthodontist offering clear braces in a particular area such as, "best orthodontist Miami for clear braces" if you are looking for an orthodontist in Miami. You can also consult friends and family members to help you find a good orthodontist for clear braces.
Are clear braces for adults only or kids can wear them too?
Both clear braces for adults and kids are available. Good orthodontists will examine your child's case and then recommend the best type of braces for the child. Clear braces for adults or kids have the same benefit; it is that they blend in with the teeth that make it less noticeable. So if your child is self-conscious about his or her appearance, it can be a good choice. You can look for kid's orthodontist by searching internet. Use search queries like "best clear braces pediatric orthodontist near me" or "best clear braces kid's orthodontist near me" to find the best clear braces orthodontist for kids. When looking for an orthodontist for children going to schools, it can be a good option to go for orthodontist open Saturday. Weekend appointments will make sure their treatment don't collide with their school timings.