Teeth Straightening and Types of Orthodontic Appliances
Teeth straightening introduction and importance:
Maintaining good dental and oral health is very important and many people take good care of their oral hygiene by regularly brushing and flossing their teeth. But many people suffer from more complicated dental problems which require full orthodontic treatment. These problems can't be avoided or treated only by maintaining good oral health. Usually these problems are related to our teeth and bite alignment, such as crowded or crooked teeth, etc. Teeth and bite alignment problems can have a negative impact on our personalities and can hurt the self-confidence of many people. It can also lead to some severe health problems if left untreated. Hygienic and straighten teeth are important part of our personality and it is important to look for early orthodontic treatment to avoid any further deterioration of your dental health.
Dentist or orthodontist uses different appliances for teeth correction and teeth straightening, such as braces and retainers, etc. Braces are orthodontic appliances which are used for teeth and bite alignment treatment. We can wear braces at any age as long as we have strong teeth and jaws. Braces gently push our teeth to the desired position. There are different types of braces and the best teeth alignment or best teeth straightening braces can vary depending upon the case and requirements of each patient. Teeth and bite alignment treatment through braces can be a lengthy process and the amount of time you have to wear braces depends upon a lot of factors. But generally, treatment times can take up to 6 months to 2 years and can be less or more. But the treatment for teeth correction and teeth straightening does not end here. After your braces are removed your orthodontist might recommend the use of retainers. Braces helps to move our teeth and retainers are used to maintain that new position. Without retainers your teeth can slowly move back to its pre-treatment position. Retainers are usually worn for 22 hours each day for six months after your braces are removed. After that, you will have to wear retainers each night for the rest of your life.
Some people might get confused as to "which specialist should I choose to align my teeth". Both dentist and orthodontist can help with teeth correction, teeth straightening and bite alignment treatment, etc. But the best option to go for is an orthodontist. Orthodontists are more specialized specifically in teeth straightening, as they go through an additional 2-3 years training in the field. This does not mean that a dentist can't provide you with a good and effective treatment.  But as orthodontist are more specialized, it is better to prefer an orthodontist over a dentist for orthodontic treatments.
For the best teeth straightening treatment, it is important to find a good orthodontist office, like IVANOV Orthodontics. IVANOV Orthodontic Experts is a Miami orthodontist, providing wide range of orthodontic treatment including teeth correction and teeth straightening treatments. They provide high quality treatment using modern orthodontic appliances. It is one of the best orthodontic clinics in the US and highly recommended for the people living in Miami area.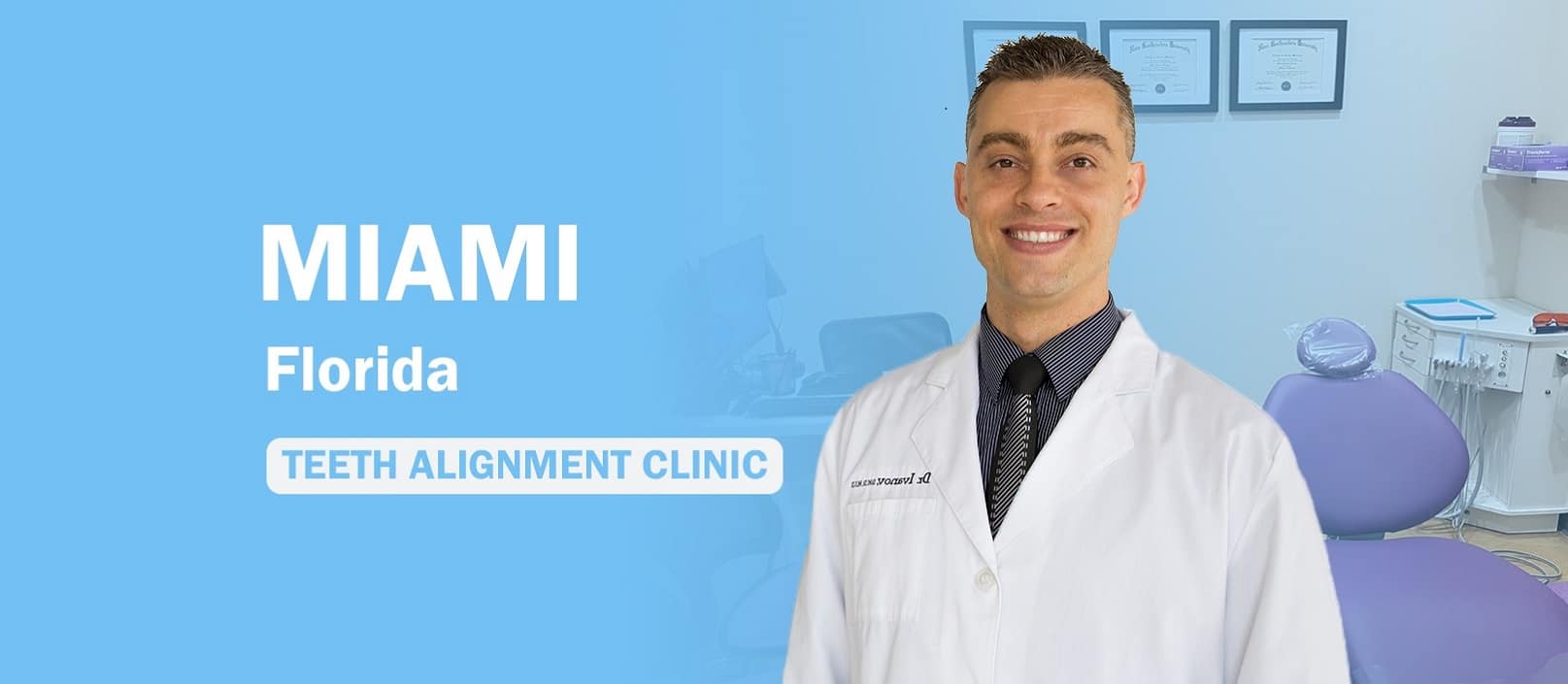 What to expect in your first consultation for teeth correction?
Your first step towards a healthier smile is obviously your first consultation with your orthodontist. Make sure to take any previous dental health or other health related documents with you. If you are under any insurance plans, call your insurance provider and check your insurance coverage. The initial consultation with the orthodontist office for teeth correction and teeth straightening may include:
In your initial consultation with orthodontist office you might have to fill some paperwork.

The orthodontist or the orthodontist office staff will examine your teeth and jaws, etc. This may include taking x-rays, 3d image, etc.

Once the orthodontist will go throw the results and examination of your teeth, they will discuss treatment options and treatment plan.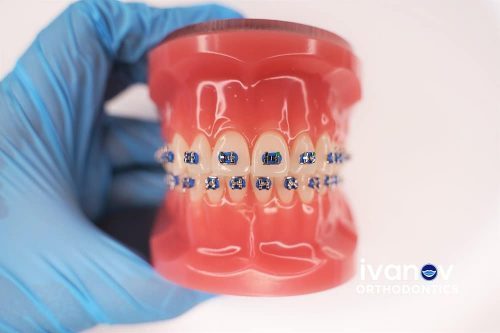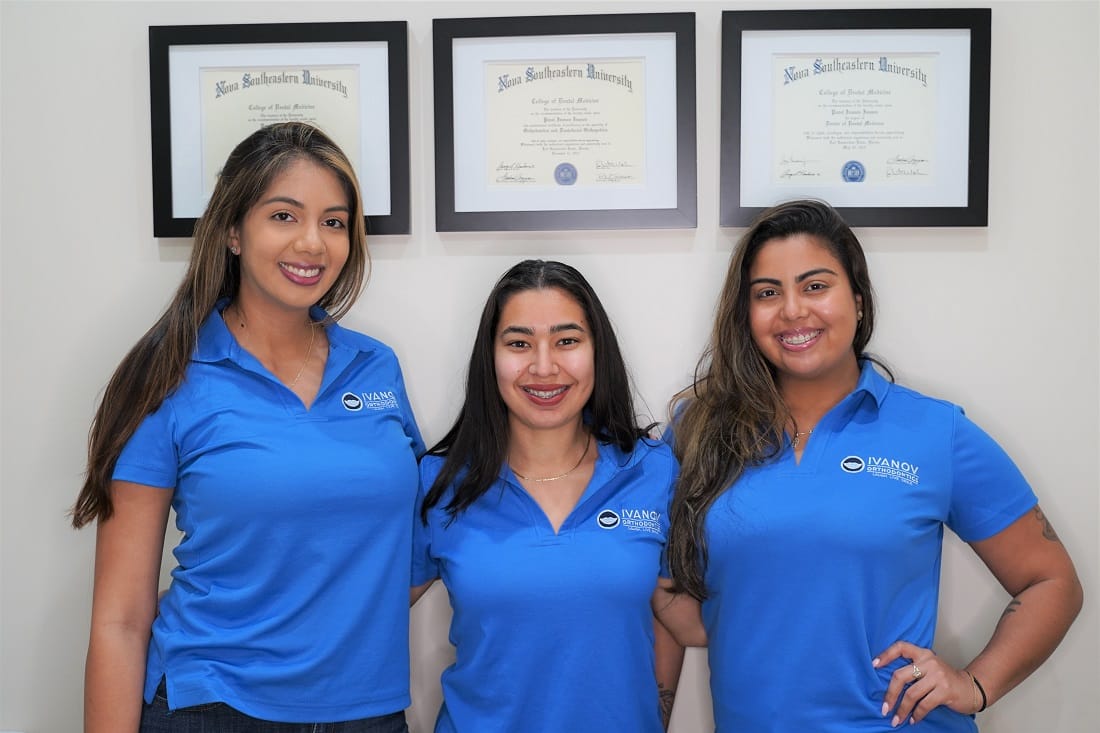 A good orthodontist like IVANOV Orthodontics will make sure to discuss different teeth straightening options in detail and recommend the best course of action for you. It is also important to discuss any concerns or questions you have regarding the process of teeth correction or teeth straightening. Let your orthodontist know what type of result you are expecting after your treatment is completed. This will help your orthodontist to make a treatment plan accordingly.
How to find the best teeth straightening orthodontist?
There are many different ways to look for the best teeth straightening orthodontist office near you. The most convenient way is through internet. You can use powerful search engines like Google to look for the best teeth straightening orthodontist office. Use search queries like "best place to get braces near me", "best-rated orthodontist near me," or "best orthodontist near me". You can use any other similar searches to look for the best teeth straightening orthodontist office near you.
While looking for an orthodontist it is important to find the right specialist for your treatment. For example if you are looking for the treatment of children or braces for children, make sure to look for a pediatric orthodontist. Pediatric orthodontists are specialized in dealing with children. You can also use specific keywords such as, "best orthodontist for metal braces near me" if you are looking for metal braces or "best orthodontist for Invisalign near me" if you are looking for Invisalign aligners.
You can also visit the website of American Association of Orthodontists. Go to "find an orthodontist", enter your street address or zip code to look for an orthodontist office near you.
If you are unable to find any orthodontist after searching "best place to get braces near me", "best orthodontist near me" or any other similar searches, there are other ways to look for a good orthodontist office. If you have a family doctor or dentist, they can also help you find an orthodontist office for teeth correction and teeth straightening. You can also consult friend and family members who have gone through similar orthodontic treatment.  If their orthodontist is located near you and they are satisfied with their treatment, you can consult the same orthodontist.
How to choose from multiple orthodontist offices near me?
There is a high possibility of more than one orthodontist clinic near you. We will discuss some ways you can identify a good orthodontic clinic, like IVANOV Orthodontic Experts.
Firstly you can check the online rating of the clinic if it is available.
Go through reviews and testimonials of past patients. Satisfied past patients are a good sign and going through their reviews and testimonials might help you get some additional information on the orthodontist. Also look for any before and after treatment pictures if they are available on their website or clinic. They can help you evaluate the work of the orthodontist and at the same time, will also motivate you.
Another good way to find the best orthodontist for your treatment is by having multiple consultations. Multiple consultations will open more options for you. You can compare the treatment and payment plans of multiple orthodontists. See which orthodontist provides you with more satisfactory answers and provides a better treatment plan. Many orthodontists provide free consultations so multiple consultations do not necessary means paying more money.
America's Top Dentist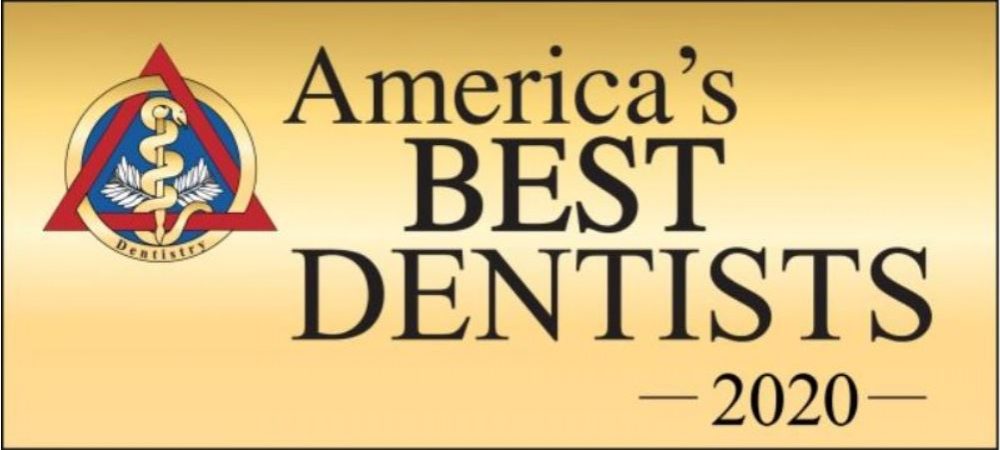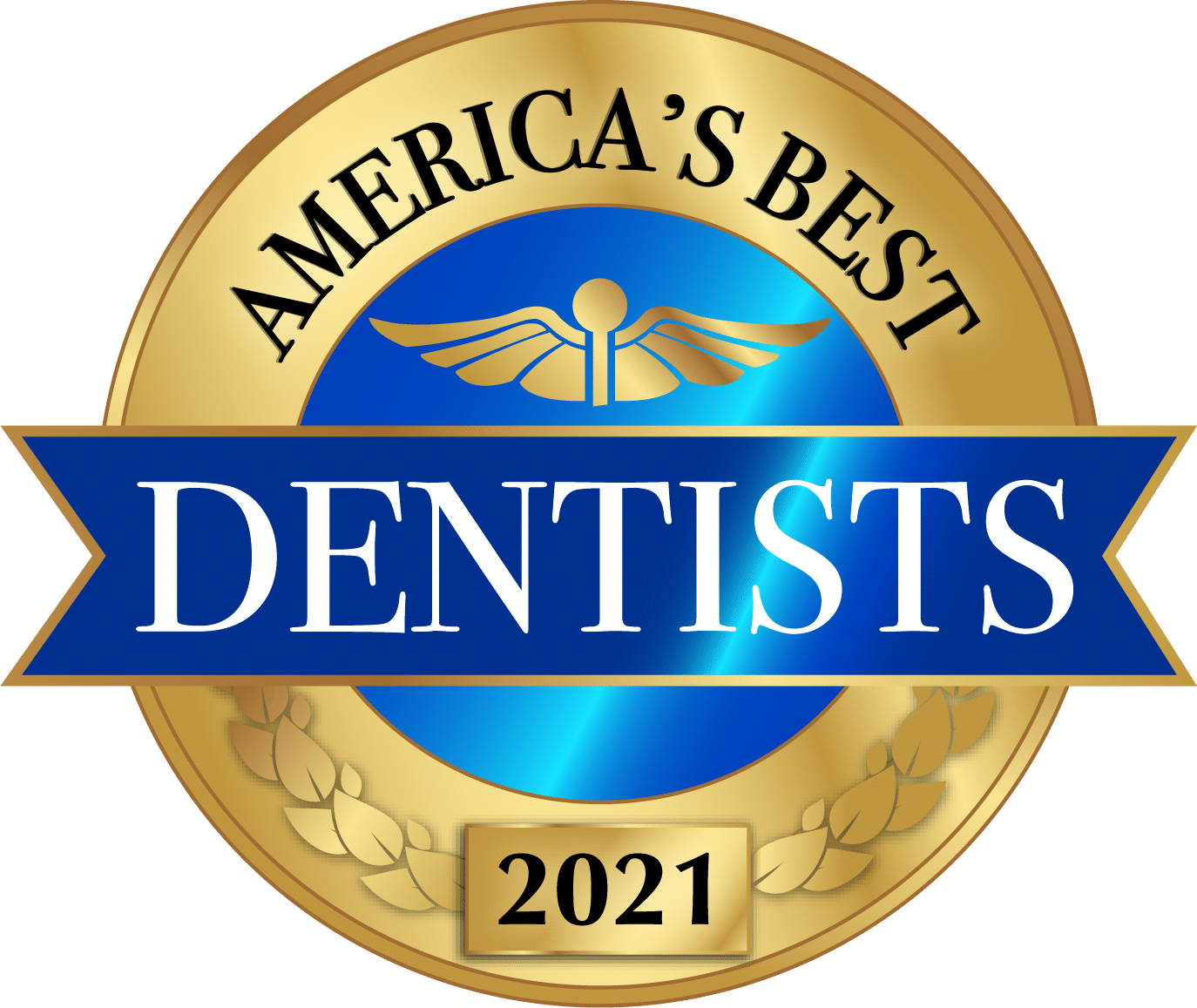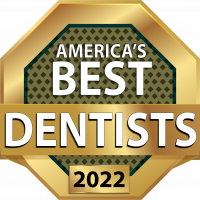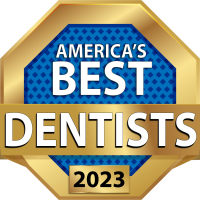 Are there any additional factors to keep in mind while choosing best place to get braces near me?
There are some additional factors that you should keep in mind while choosing the best orthodontist for teeth correction or bite alignment treatment etc. Some of the factors are as follows:
The location of the clinic: Apart from effective and affordable treatment, make sure the clinic is located at a convenient location. The teeth correction, teeth straightening or bite alignment treatment, etc. can be lengthy treatments, and will require several visits to your orthodontist. So make sure the clinic is located at a convenient location so frequent visits to the clinic remains convenient for you throughout your treatment.

Working days of the orthodontist: The working days of the clinic are also an important factor while choosing the right orthodontist. Many of us have a tight schedule on weekdays, so it could be a better choice to look for an orthodontic clinic which is also open on weekends. This can especially be important for children studying in schools. Weekends appointment will make sure their educational activities are not disturbed due to their teeth correction, teeth straightening or bite alignment treatment, etc.

Orthodontic clinic's staff and equipment: While selecting the right orthodontist, make sure the staff of the clinic is friendly and well-trained. They should provide good customer services and should be nice to their clients. The clinic should have modern orthodontic appliances. It should also have adequate arrangements for the clients who have to wait for their appointments.
Types of orthodontic appliances (braces):
Orthodontists use different types of orthodontic appliances which may include braces, retainers, headgear, etc. We will keep this limited to the common dental braces types and cost:
Traditional metal braces: Traditional metal braces consist of metal bracket and wire. They are the most noticeable type of braces but at the same time is usually the least expensive type of braces. Metal braces are also considered the most effective type of braces.
Ceramic braces: Clear braces or ceramic braces also consist of brackets and wires, but these are made-up of ceramic material. They are less noticeable as the brackets are clear or tooth colored.
Lingual braces: Lingual braces are also a type of metal braces. But these braces are placed at the back of the teeth, so they are not visible to others.
Invisalign: Invisalign braces are clear plastic aligners. They are custom-made for each patient. They are removable and are considered very convenient.
Metal and ceramic braces can cost somewhere around $5000 to $6000, while invisalign can cost somewhere around $6000 to $7000. The cost of braces can vary and can go much higher or lower, depending upon different factors. These factors may include the severity of your case, the dentist or orthodontist personal fees, etc.
If you don't have an insurance plans or dental savings, you can still find affordable treatment. Many good orthodontists provide flexible payments options, so it is easier for the client to afford and pay for the treatment. You can look for orthodontic schools in your area. They are much cheaper than going to a specialist because the treatment is provided by orthodontic students. This treatment is supervised by an orthodontic professional.  You can also look for non-government or government organizations in your area that provides assistance to low-income families for their orthodontic treatments.
If you are thinking "what should be the best braces to align my teeth?" the answer to this question can be best answered by your orthodontist. All the braces have some pros and cons associated with them and the best braces for you will depend upon the severity of your case, your budget, etc. So it is important to find a good orthodontist like IVANOV Orthodontic Experts and follow the recommendations of your orthodontist for best teeth straightening or bite alignment treatment.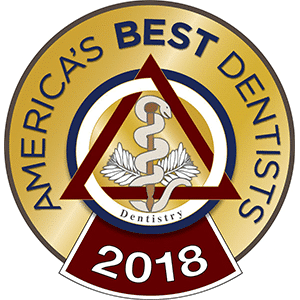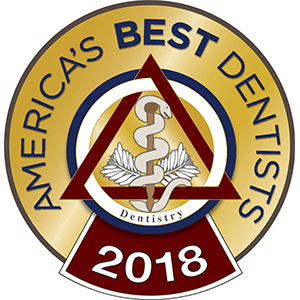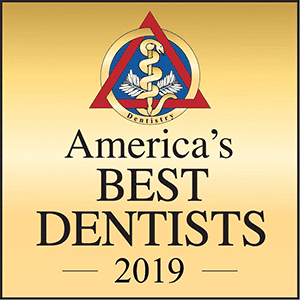 Teeth straightening and types of orthodontic appliances:
For healthier smiles, it is important to take care of your oral hygiene and treat any irregularities in your teeth alignment. Straighter and hygienic teeth can boost our self-confidence in our daily interactions with people. It also highlights our personalities in our professional and social lives.  If you are suffering from any type of orthodontic problem, it is important to look for a good orthodontist and start your orthodontic treatment. Follow some of the helpful tips we have mentioned above to find a good orthodontist.
If you are looking for an orthodontist in Miami, it is highly recommended to book your appointment with IVANOV Orthodontic Experts. At IVANOV Orthodontic Experts, you will get high quality orthodontic treatment in affordable price. They are committed in improving the lives of the people of Miami by giving them attractive and healthier smiles. Apart from excellent treatment, they value every customer and are focused in providing excellent customer services to their clients.
Contact Us
IVANOV Orthodontic Experts
12866 Biscayne Blvd, North Miami, FL 33181
https://www.google.com/maps?cid=154326063970645489
Call us at (786) 540-1919 to schedule a free orthodontic exam.
Five-Star Patient Testimonials
Omg. I came here as a second opinion due to high prices and crazy time frames from another office. They welcomed me with open arms and their friendly atmosphere made me feel so comfortable and confident!Doctor I is very knowledgeable and set my expectations perfectly. 2 weeks later the team had me in braces! I couldn't be happier!
Empress Vali
I just wanna say Dr Ivanov and his teams are the best!!! I had a very easy breezy experience getting my braces. Everyone was extremely gentle and informative the place was super clean and fresh. They deserve 1000 stars and more. I absolutely love the experience but best of all how caring everyone was.
Jade Menos
When i say the reviews are pretty much an understatement, it does no justice. the service is amazing, The staff takes their time to make sure that you feel very special. if i can leave a honest review 100 times i would. im very pleased and happy that i found this place. thank you guys so much! i have found a HOME!!
Brittnisha Marks
Amazing experience! I've had my braces for 6 month now and I'm impressed of how much my teeth have changed. No pain at all. Dr. Ivanov is such a sweet person and very professional, he knows what he's doing and always cares for patients personal concerns. Highly recommended!
Tula Garcia
Dr. Ivanov was amazing. When I first got my braces I was scared it was going to last 4yrs for my teeth to look better but it only lasted 2yrs and the results are beyond amazing. I'm really happy with everything and would absolutely recommend him to anyone. Thank you so much.
Kimberly Martinez
Very good experience. The attention was great. The doctor is very punctual and they don't make you wait, which for my busy schedule is super important. Also, the time the doctor told me I had to wear the braces was the exact time I needed and I was very happy with the results. Definitely recommend him.
Laura Jimenez
Dr. Ivanov was amazing. He was very understanding and took the time to explain, every step of the process for my daughters braces. I am proud to say with great care her braces were finally removed and the end result is the beautiful smile she now has. Thank you
Christina Jenkins
Ivan and his staff made my experience a smooth and convenient process. I am absolutely delighted and satisfied with the progress and how far my teeth has come. Ivan and his staff works effortlessly to ensure that my teeth are perfected beyond my expectations. If I had any other choice I would still choose Ivanov Orthodontic experts.
Joshua Xavier
My family and I are so happy with the results of Dr. Ivanov!!! So knowledgeable, kind and always available to answer questions. I am so happy we found him and his staff. I am looking forward to addressing my dental needs now that the family is on track!!! How many can say that about their dental experts. Way to go Dr. Ivanov!!!
James C. Murphy
He is awesome. You will start seeing changes quick in your smile. He shows passion in his work, he cares about you and your smiles. The office is very nice and great customer service. You will be in good hands if you choose to go with him.
Ketty Platon