VOTED MOST TRUSTED ORTHODONTIC OFFICE BY PARENTS
Affordable and Accessible Orthodontic Care
Your family orthodontist office serving: Aventura, North Miami Beach, North Miami, Miami Shores, Biscayne Park, Miami Beach, Miami Gardens, Sunny Isles Beach, Bal Harbour, Bay Harbor, and Hallandale Beach. We specialize in dental braces, clear braces, and invisalign for the whole family: adults, teens, and children. Our office is conveniently located on 12866 Biscayne boulevard in North Miami, FL, in front of the new Publix.
If you are looking for an orthodontist near me or an orthodontist nearby, then you have come to the right place! We are the closest premier orthodontic office to your location and we are excited to welcome you!
OFFICE HIGHLIGHTS:
BRACES FOR ADULTS, TEENS, AND CHILDREN
FREE Orthodontic Exam, Digital X-rays, & Consultation (Save $249)
FREE QUIP Toothbrush for New Patients with PPO Insurance or New BRACES Start
BRACES START – $2900 and up
FIRST FLOOR ABUNDANT PARKING (new Publix plaza)
COMPLEMENTARY REFRESHMENTS & SNACKS
CLEAR UPPER BRACES UPGRADE must start same day (Save $200)
CONVENIENT APPOINTMENTS FULL-TIME OFFICE
INVISALIGN GUARANTEE ask for details
IN NETWORK WITH ALL MAJOR PPO INSURANCES
ZERO DOWN & LOW MONTHLY payments available
HIGHLY RATED AWARD WINNING ORTHODONTIST
MIAMI'S PREMIER ORTHODONTIC OFFICE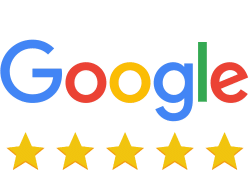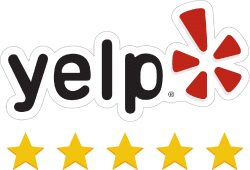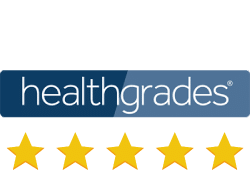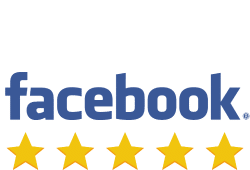 Smile with Confidence
We are focused on staying up-to-date with technology and techniques that advance forward the profession.
Because we use the newest technology and techniques, it is not unreasonable for you to be able to smile with confidence up to 50% faster when you choose Ivanov Orthodontic Experts.
Evening and Saturday appointments available.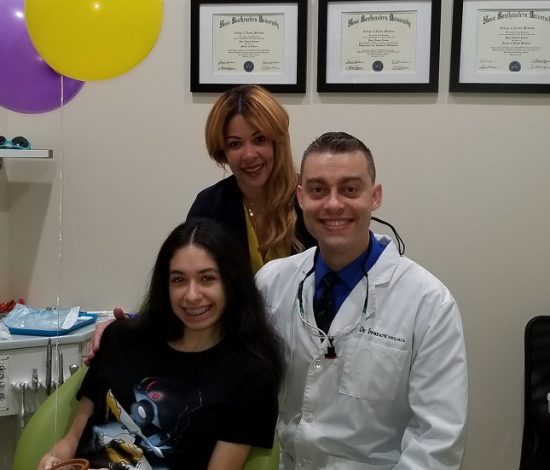 Your Smile, Our Specialty
Our practice at Ivanov Orthodontic Experts is not only about orthodontics but also a foundation for a bigger vision, a platform that offers patients and team members personal fulfillment, provides long term health and confidence awareness, creates jobs that support families, supports community outreach projects, and encourages everyone to be a humanity inspired citizen.
At Ivanov Orthodontic Experts, we strive to give you and your child a beautiful and healthy smile that you can feel proud to show off. Our practice is rated a top orthodontist near me office. Other dental practices can only offer part-time orthodontics because of traveling orthodontists. We are completely different because we are a full-time orthodontist near me practice that offers wide-ranging orthodontic services.
PATIENT TESTIMONIALS
Since day one, i've had positive and friendly energy with every staff member including your future orthodontist Dr. Ivanov. Dr. Ivanov have given every patient he's recieved the optimum care and dedication to receive their dental goal. He will provide you the steps and information you need to make your journey a successful one. You'll become so confident with your new smile at the end!! With the amount of time and work he has done with you, you'll never doubt selecting Dr. Ivanov as your orthodontist.

Very good experience. The attention was great. The doctor is very punctual and they don't make you wait, which for my busy schedule is super important. Also, the time the doctor told me I had to wear the braces was the exact time I needed and I was very happy with the results. Definitely recommend him.

Very good service they took great care of me Helen is very very sweet and caring she walk me through everything ivanov was so welcoming and caring he is very passionate to his patients felt very comfortable the STAFF IS AMAZING THE PLACE IS CLEAN IM SO EXCITED TO START THIS JOURNEY WITH THEM ISABEL WAS VERY CARING WITH SHE EXPLAIN EVERYTHING VERY WELL I recommend Anyone to come here if you want fast and friendly service thank for the experience

Dr. Ivanov was my orthodontist. I had a very difficult case, I had an opening in my front area when I closed my mouth. Most orthodontist that I went to said that this case would be impossible to do without surgical intervention. Dr. Pavel thought outside of the box and was able to straighten my teeth WITHOUT surgical intervention. I felt that I was in safe hands because after careful research I found that he graduated at the very top of his class. He was able to do a complex braces technique called the MEAW technique to straighten my teeth. He has restored my self confidence and smile. I highly recommended Dr. Ivanov, he will go out of his way to make sure that your treatment plan is well thought out and he will spend his time to evaluate your situation. He is the Best Orthodontist in the North Miami\Aventura area.

He is awesome. You will start seeing changes quick in your smile. He shows passion in his work, he cares about you and your smiles. The office is very nice and great customer service. You will be in good hands if you choose to go with him.

Dr. Ivanov was amazing. He was very understanding and took the time to explain, every step of the process for my daughters braces. I am proud to say with great care her braces were finally removed and the end result is the beautiful smile she now has. Thank you

Dr. Ivanov and his staff really feels like my second family here and they're always looking out for the best of me. When I first came into the office, my teeth were quite messed up, but now only after a year, it feels surreal that the braces could fix them so well. I see myself smiling alot more and feeling much more confident to show my teeth than to just smirk like I used to. They give you good advice on how to take care of yourself and take the extra step to make sure you do. When I come here for my checkup, I never feel awkward or uncomfortable because they'll welcome and talk to you as a friend as well as your dentist, something I feel good about when I think about it walking out and saying "See you next month!"

Usually, when a professional says that the reason they do what they do is to see the end results and how happy it makes their patients, you have to take it with a grain of salt. However, with Dr. Ivanov, he doesn't even have to tell you why he does what he does for you to know that it's out of pure kindness and enjoyment in seeing a (perfect) smile in his patients. From the very first moment I met him for a consultation for orthodontic work, I knew I was in good hands. Dr. Ivanov is one of the most humblest, kindest, and caring individuals I've ever met in the professional field and I know that I'll have that perfect smile in no time.

I took my son to Dr. Ivanov because he had a severe overbite. The doctor explained everything to me with patience and understanding. I noticed the improvements in no time. I thought my son would be in braces for 3-4 years. My son, under Dr Ivanov's care, now has the straightest most beautiful teeth (in only 2 years)!. The shape of his face adjusted to the changes as well and he looks 'Hollywood' Ready'. I am very satisfied with the doctor's work. His office staff is great as well. Dr. Ivanov is very professional and I highly recommend!

Ivan and his staff made my experience a smooth and convenient process. I am absolutely delighted and satisfied with the progress and how far my teeth has come. Ivan and his staff works effortlessly to ensure that my teeth are perfected beyond my expectations. If I had any other choice I would still choose Ivanov Orthodontic experts.

My family and I are so happy with the results of Dr. Ivanov!!! So knowledgeable, kind and always available to answer questions.I am so happy we found him and his staff. I am looking forward to addressing my dental needs now that the family is on track!!!How many can say that about their dental experts. Way to go Dr. Ivanov!!!

I've been visiting Ivanov since December 2015. I had crossbites, crowded teeth, and just all the works. Together with his professional and amazing staff I was able to slowly over the years fix my smile into something life-changing. I am internally grateful to him as well as his staff, especially his assistant and front desk. If you don't come here then you're just passing up a great opportunity to change your life for the better and meeting amazing people who will help every step of the way to getting you a better smile! Thanks again, Mr Ivanov.

It's with great honor and sincere respect to be able to write a review about describing my experience with Dr. Pavel Ivanov. I am a dental colleague of his, and I have to say that he surpassed my expectations of what my final smile would look like. His attention to detail, confidence, humor and down to earth personality really put me at ease. My case involved 6 extractions and placement of ceramic (clear) brackets, and I was concerned with the timing required to close those spaces, but I was nicely surprised to see results so quickly. He not only aligned my teeth perfectly, but also corrected my occlusion(bite) into canine guidance, which cannot always be obtained. In my eyes, from a dental practitioner point of view, I could not ask for more. I am completely satisfied with the results, the friendly environment at his practice, and honestly, overall experience. Dr. Ivanov, is truly one of a kind and very skillful at what he does! Hands down, he is the best orthodontist in North Miami, and I would recommend him to ANYONE!!! Attached are my before and after pictures.

Dr. Ivanov, Amy, and Helen are great! Dr. Ivanov took his time to get to know me, understand my needs, and come up with a treatment plan within my expectations. He offered various treatment options, and Amy and Helen offered payment options. They answered multiple questions without hesitation and with patience. They are all very friendly and personable. Happy I got my braces with them today. P.S. They all worked very quickly to get my braces on as painless as possible. And it went better than expected.

When I first came I was so excited I thought I didn't need braces but I came and sign in the workers are very kind and nice they were assuring me that I would be in good hands... They workers are very nice and kind when I came in Friday I was very excited I wasn't scared and then I went the process was very smooth and they made sure I was comfortable and you wouldn't even be scared it would be so relaxing when I was done immediately and my mom was very happy everyone was so glad it came out nice and smooth. Me and Dr.ivanov took pictures and it was the best experience I had . I want to thank them for this experience after times of not being able to find the right orthodontist I was guided in the right hands and the first day Dr.ivanov give me his book and it's very nice it guides with the experience of braces and even Dr.ivanov personal story of his childhood about his teeth and it was very touching . I'm so glad I got my braces done before my birthday which is on the 22 and I highly recommend them trust me going into the dentist I already know my teeth was going to be perfect.
Why Ivanov
We at Ivanov Orthodontic Experts strive to give you that WOW orthodontic experience. Of all the Miami orthodontist Dr. Ivanov is among the most highly rated and highly trained with the most state of the art technology.
There are not many orthodontic offices in Miami that provide full-time orthodontic hours and modern technology at an affordable price. Ivanov Orthodontic Experts is the premier Miami FL Orthodontist that will offer the highest quality treatment and service at low insurance prices.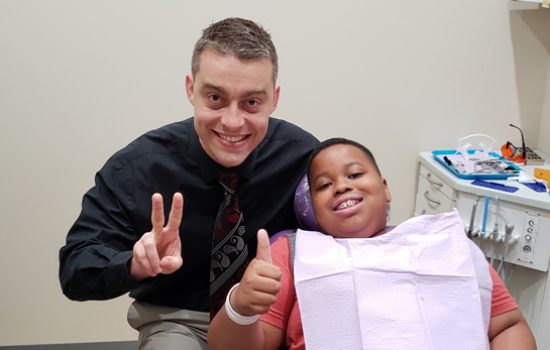 PROUDLY SUPPORTING OUR LOCAL COMMUNITIES & BEYOND