Orthodontist Near Me In North Miami For Braces And Invisalign
MEET YOUR BRACES AND INVISALIGN CERTIFIED ORTHODONTIST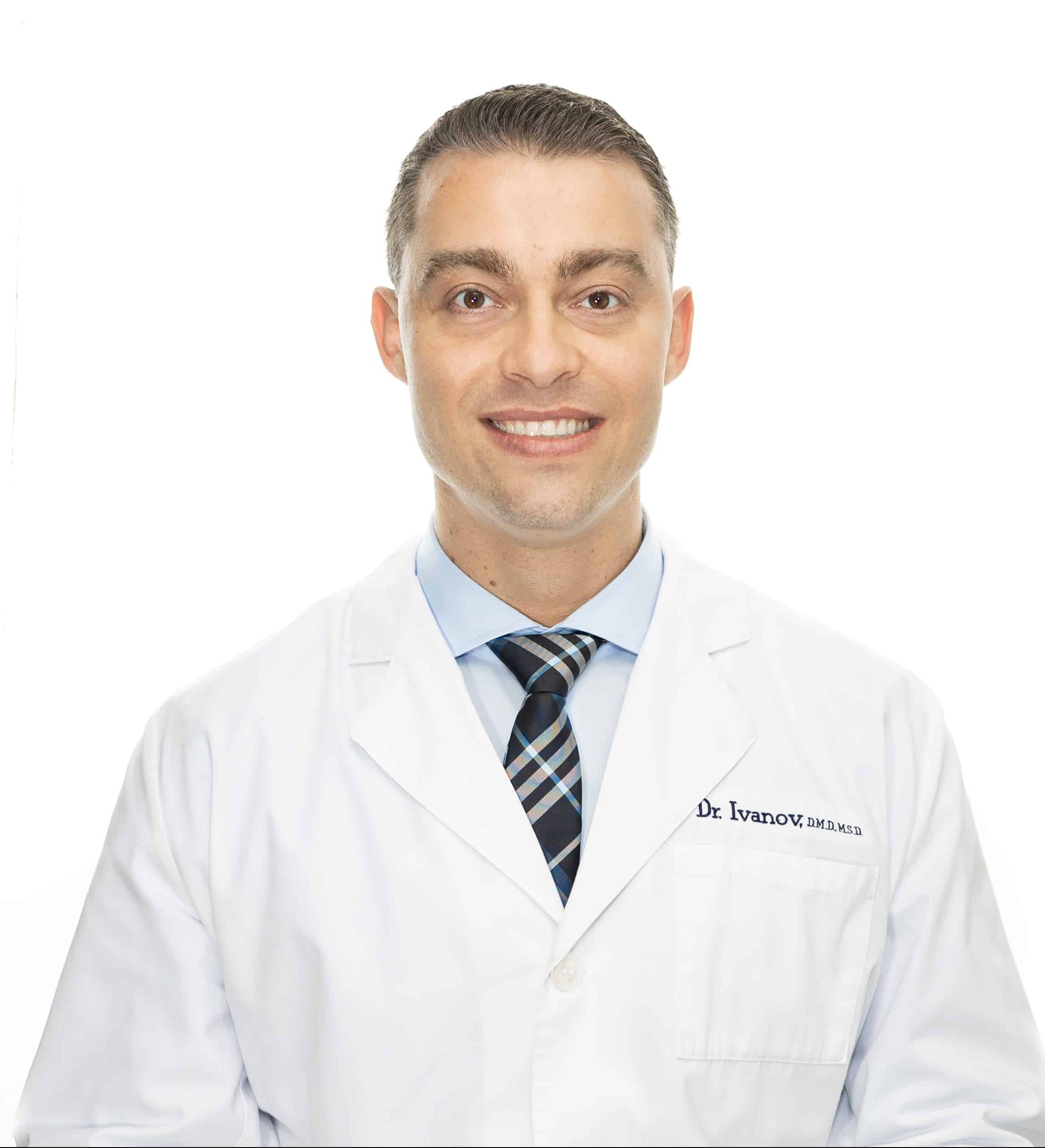 Dr. Ivanov
Get the Best Care for Your Smile With Top Rated Orthodontist in North Miami:
Dr. Ivanov is a renowned orthodontist in Miami Florida. He graduated from NOVA Southeastern University Miami, Florida. His passion for orthodontics and five-star care for his patients kept him pursuing higher degrees to get additional expertise in his field.
Highlights:
● He has over ten years of experience in traditional braces and Invisalign clear aligners.
● He has been awarded two degrees, one for Doctor of Dental Medicine and the other a Certificate of Orthodontics and Dentofacial Orthodontist.
● He also has a Master's degree in Dentistry.
● He has gained worldwide recognition and orthodontists from around the world visit him to observe his latest treatment techniques.
● He has written a book, "Hidden Secrets of Success and Health in Your Child's Smile", a parent guide regarding choosing the best orthodontist near me.
● Specially trained in esthetic orthodontics, he has shared his thesis about the Investigation of Diode Laser Debonding of Ceramic Orthodontic Brackets.
Book an appointment and experience yourself care like no other. Contact us today at (786) 540-1919.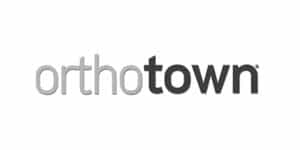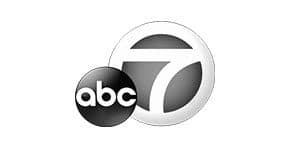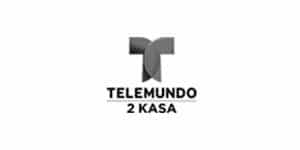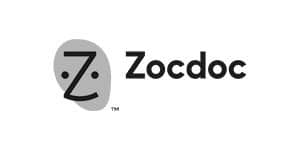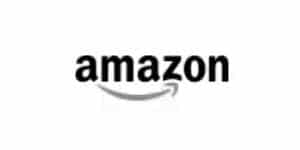 YOUR ORTHODONTIST IN NORTH MIAMI HAS OPTIONS FOR YOU
One thing that people wonder, especially when they're thinking about getting braces for themselves or their children, is there a good orthodontic office in that area? It's important to make sure that you or your child, whether they are adults or not, are able to get any orthodontic treatment that may need with one of the most well-known orthodontic offices in the area.
If you're looking for Invisalign North Miami, orthodontic options North Miami, braces North Miami, or just the best orthodontist near me in North Miami, then you will find your best range of orthodontic options North Miami FL at Ivanov Orthodontics. Not only does the team have years of experience in the field of advanced orthodontic medicine, but they also know how to meet the needs of their diverse customer base.
Achieve A Confident Smile With Orthodontist North Miami Beach:
Since our expert orthodontist team focuses on non-extraction and non-surgical orthodontic care, you will get comprehensive treatment results. Contact our expert orthodontist team if you are also looking for a straight, balanced, and brilliant smile. Individuals who are losing their self-esteem due to unbalanced smiles can contact us any time as we have an effective range of orthodontic treatments to correct their smiles at a reasonable low price.
We want to give you the confidence to achieve all your goals and start with a great smile. We can help patients achieve a confident and beautiful smile. We even offer Saturday appointments for your convenience. Once you book an appointment with IVANOV Orthodontics, we evaluate the current status of your teeth and prepare an effective treatment plan to produce an outstanding new smile.
PROUDLY SUPPORTING OUR LOCAL COMMUNITIES & BEYOND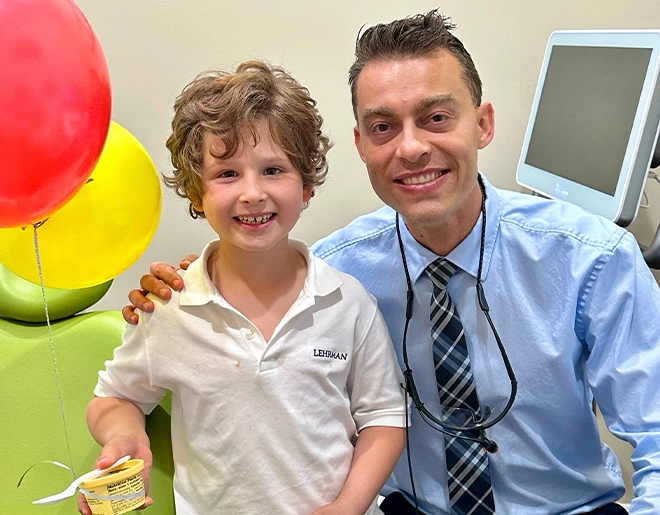 Current Teeth Braces and Invisalign Offers
FREE QUIP Toothbrush for New Patients with PPO Insurance
FREE Orthodontic Exam, Digital X-rays, & Consultation for your family
FREE QUIP Toothbrush for New braces or Invisalign start
FREE CLEAR UPPER BRACES UPGRADE

Must start same day (Save $200)
Get Freedom From Crooked Smile With Our Great Support And Focused Treatment
We are a top-rated team of north Miami orthodontists delivering beautiful smiles to our patients. Dr. Ivanov is a certified, licensed, and experienced orthodontist in Miami who sets the standards of care for all orthodontists worldwide. He is a passionate professional known for providing the best orthodontic care for Invisalign and conventional braces to his patients. Whether it is about installing metal braces or Invisalign braces, or the treatment for malocclusions, he is a specialist who has performed countless successful procedures.
Before

Invisible Braces Vs. Metal Braces

After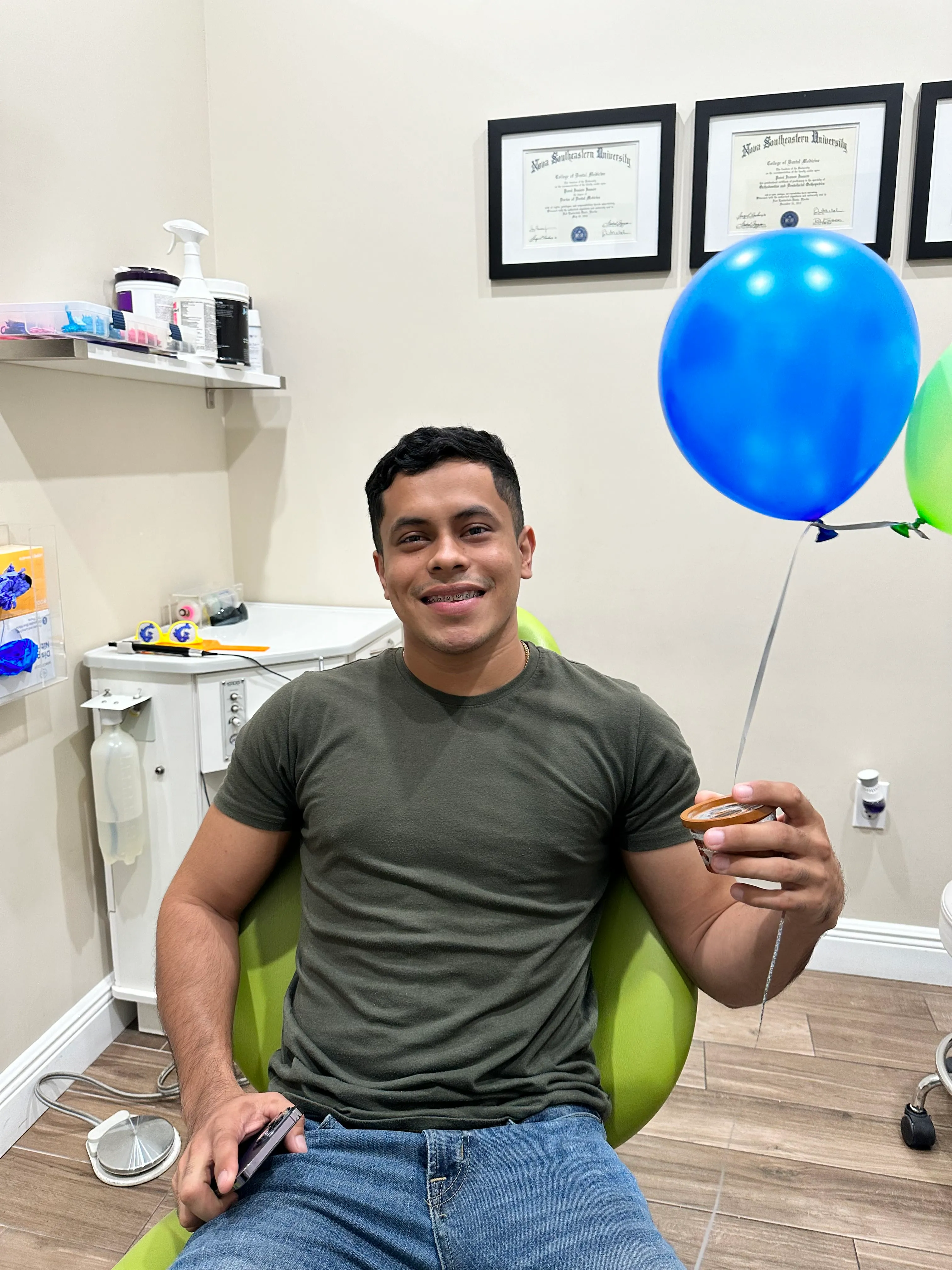 QUALITY BRACES IN NORTH MIAMI, FL
At Ivanov Orthodontics, we strive to give you the very best orthodontic braces results and superior customer service.  A beautiful, brilliant, and healthy smile that you can feel proud to show off, is our goal. The practice of Ivanov Orthodontics is unlike any other dentistry orthodontist office in the Miami area. Unlike other orthodontic dental doctors who are only available part-time since they travel from office to office, Ivanov Orthodontic Experts offers full-time hours at your convenience and weekend Saturday appointments.
North Miami is a unique incorporated city right along Biscayne Bay. With multiple colleges in the area, North Miami is actually a fairly young city after only being incorporated in 1953. With its youthful age and youthful college students, this small town is a picturesque suburb of the greater Miami area.
If you're looking for An emergency orthodontist near me, then Ivanov Orthodontic
Experts give you access to one of the best Miami orthodontists.
DENTAL BRACES AND INVISALIGN BRACES WITHOUT MISSING WORK OR SCHOOL
ORTHODONTIC OPTIONS WITH IVANOV ORTHODONTIC EXPERTS
100% INVISALIGN and BRACES
OUR COMMUNITY SUPPORT
PATIENT CONTESTS AND FUN PRIZES
INVISALIGN NORTH MIAMI FL
One of the other ways that Ivanov Orthodontics works hard to make sure that you or your child is looked after whether they need Invisalign treatments, traditional braces, or any other orthodontic work done is they accept a wide variety of payment plans. These payment plans can be anything from cash to dental insurance, or even smaller payment plans paid directly to the orthodontist North Miami, meaning that you do not have to put out money all at once but instead can pay it out a little bit over a longer period of time.
This allows for greater economic freedom which can be a huge benefit both for young adults on a budget or for parents funding their higher education. Allowing you to access high-quality orthodontic care without having to break the bank on large unexpected costs is a way that Ivanov Orthodontics can make sure to take care not just of you but the whole family.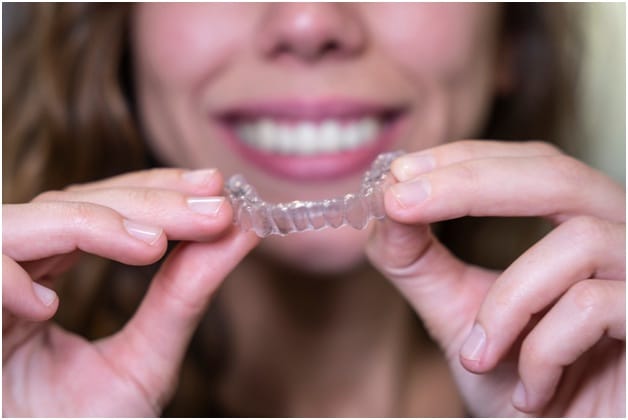 Hidden Secrets of Success and Health in your Child's Smile
Paperback Book
Do you want to learn the correct way of getting dental braces?
Are you concerned about how a crooked smile could affect your child's future? Would you be interested in finding out how your child could experience a gain in confidence to live the life of his or her dreams, have less missed opportunities in the future, and look more attractive?
If so, "Hidden Secrets of Success and Health in Your Child's Smile" is a guide for parents who are unfamiliar with what properly done braces and Invisalign could do for them and their children.
What to look for when choosing an emergency orthodontist near me
Answers to questions parents are afraid to ask
Answers to most frequently asked orthodontic questions
Illustrations to help you get familiar with common orthodontic problems
Illustrations to help you identify teeth changes
Soft food ideas
Why good diagnosis is crucial for your final smile result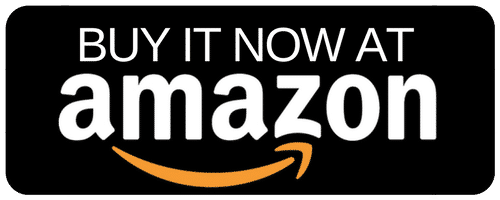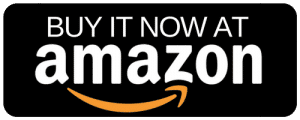 TAKE A LOOK AT OUR GALLERY
What do you understand about orthodontics?
Orthodontics (also known as dentofacial orthopaedics) is a branch of dentistry specialising in diagnosing, preventing, and treating dental and facial disorders.
What is the role of an orthodontist?
An orthodontist is a dental professional with additional training and experience of several years. Dr Ivanov can straighten your teeth, align your jaw structure, and improve the function of your smile.
When is the best time to see an orthodontist?
If you want to improve the appearance and feel of your smile, you can consult an orthodontist at any age. According to the American Association of Orthodontists, children can visit an orthodontist around seven, and orthodontic treatment is not limited to children and teenagers.
How can I tell if there's a problem with a bite?
Teeth projecting, packed together, or erupting out of position are all signs that you should seek treatment (View Examples). Indications like frequent chewing of the face or palate, speech difficulties, and thumb sucking that last longer than three to four years are less evident. If teeth don't fit together properly as the mouth closes, or if the jaws make noises or shift as they move, this could indicate an orthodontic problem.
Is it painful to wear braces? How about putting them on?
Braces are usually painless to put on. Some patients feel minor soreness and pains while they acclimatise to wearing their gadgets for the first few days; occasional adjustments might also cause soreness.
Are teeth extractions necessary?
According to our expert orthodontists, if patients have overcrowded teeth, they may need extractions to achieve the best orthodontic results.
What is the best way to book my next appointment?
Simply dial our number! Our front desk staff will gladly schedule your next appointment when convenient for you. Please let us know whether you are a new patient or have been referred to our practice, and we will give you all the information you want.
Do I need a dentist's reference to schedule an orthodontic appointment?
No, a recommendation from your dentist is not required; anyone with concerns about the appearance of their teeth can contact us directly.
What are the costs of braces?
The severity of the issue and the type of braces utilised will determine this. Our Treatment Coordinators can only provide you with an estimate; once the Orthodontist has clinically inspected your teeth, you will receive a comprehensive quotation at your consultation visit.
How long does orthodontic treatment take?
The length of treatment is determined by the severity of the case. Treatment usually takes around 12-18 months; however, simple orthodontic issues can be completed in less than a year.
Orthodontist Near Me In North Miami For Braces And Invisalign
North Miami, Florida renowned orthodontist Dr. Ivanov has helped more than 10000 patients to get confident smiles. He distinguishes himself from other braces and Invisalign doctors by placing the greatest level of focus on both esthetic and functional balance. He uses the latest case planning technologies to prepare a treatment plan fitting his patients' specific desires and situations. Dr. Ivanov is one of the best orthodontists in Miami who understand individuals' needs and aims to deliver exceptional treatment results. He and his expert team focus on providing VIP patient care and great smile results. If you are looking for an emergency orthodontist near me with the best customer service and excellent orthodontic care, you are at the right place.
What Is An Orthodontist?
An Orthodontist is a trained specialist who has the expertise to diagnose, treat and prevent teeth and jaw irregularities. They fix various orthodontic issues, including crooked teeth, crowding of the teeth, gapping, overjet, bite issues, and misalignment. They work for people of all ages, including children, teens, and adults.
How Does Orthodontic Treatment Work?
Orthodontist Specialist North Miami uses various braces to fix all types of orthodontic issues. Once an orthodontist installs braces on your teeth, you will notice the results eventually. Luckily, getting braces does not hurt, but you feel slight pressure during the procedure which takes about two hours. Braces put constant pressure on your teeth to bring them back to normal. This continuous pressure shapes the smile gradually. Each time you visit your emergency orthodontist near me for the adjustments, appointments take about thirty minutes. Ready to schedule a free orthodontic exam call IVANOV Orthodontics Experts.
Benefits Of Choosing The Best Orthodontist Near Me
The most important benefit of choosing the best orthodontist near me and getting the treatment is to obtain a more confident and balanced smile to achieve my life goals. Orthodontic braces and Invisalign help improve a person's overall health. Some benefits are discussed below;
TEETH & JAW ALIGNMENT:
An emergency orthodontist near me can help you get straightened smile and aligned jaws and bite. Since misaligned teeth put extra pressure on your jaw, resulting in a jaw joint, it is vital to consider an orthodontic treatment from the best orthodontist near me. You can also get treatment for the misalignment of teeth.
BETTER ORAL HEALTH:
Looking for better oral health? We aim to deliver the best results. Be you have teeth straightening-related issues, bite issues, or gum problems, IVANOV Orthodontics Experts do their best to provide the best.
TEETH SECURITY:
Dr. Ivanov suggests patients visit a local orthodontist at an early age to gain the maximum level of benefits. Doing so can avoid further dental complications and more extensive and expensive dental care.
IMPROVED SELF-CONFIDENCE:
With a confident smile, you can impress your colleagues, friends, and even those you meet for the first time. A straightened smile will improve your confidence in dealing with any situation in life and reaching for your dreams.
These are only a few of the advantages of orthodontic treatment. Once you connect with us, we will do our best to provide you with the care you need and help you achieve your smile goals.
How Do Crooked Teeth Affect Your Child's Smile?
Does your child have crooked adult teeth? It can create chaos as crooked teeth can badly affect your children's teeth. And they can lose confidence and self-esteem, causing emotional and physical issues affecting their overall physical health. So, book an appointment with our IVANOV Orthodontics Experts to get a precise diagnosis and treatment.
Schedule An Appointment With An Emergency Orthodontist Near Me In North Miami.
Visit an expert North Miami orthodontist at your child's early age. They can make timely observations so that you can treat your child's specific issues regarding teeth and jaw alignment. It will give your child excellent oral health and a straight smile. Our focused treatment will make your child feel comfortable and help maintain a quality smile. Still, have doubts! Schedule an appointment today.
Schedule An Appointment With An Emergency Orthodontist Near Me In North Miami.
Visit an expert North Miami orthodontist at your child's early age. They can make timely observations so that you can treat your child's specific issues regarding teeth and jaw alignment. It will give your child excellent oral health and a straight smile. Our focused treatment will make your child feel comfortable and help maintain a quality smile. Still, have doubts! Schedule an appointment today.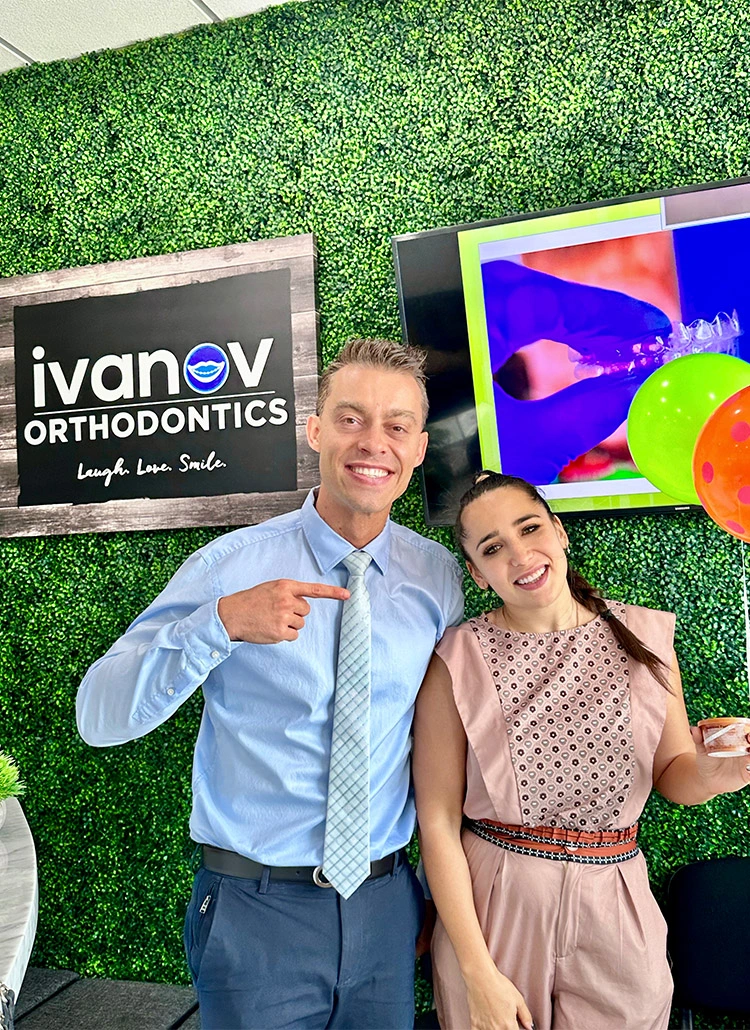 FIVE-STAR ORTHODONTIC OFFICE
Five-Star Patient Testimonials 
Omg. I came here as a second opinion due to high prices and crazy time frames from another office. They welcomed me with open arms and their friendly atmosphere made me feel so comfortable and confident!Doctor I is very knowledgeable and set my expectations perfectly. 2 weeks later the team had me in braces! I couldn't be happier!
Empress Vali
I just wanna say Dr Ivanov and his teams are the best!!! I had a very easy breezy experience getting my braces. Everyone was extremely gentle and informative the place was super clean and fresh. They deserve 1000 stars and more. I absolutely love the experience but best of all how caring everyone was.
Jade Menos
When i say the reviews are pretty much an understatement, it does no justice. the service is amazing, The staff takes their time to make sure that you feel very special. if i can leave a honest review 100 times i would. im very pleased and happy that i found this place. thank you guys so much! i have found a HOME!!
Brittnisha Marks
Amazing experience! I've had my braces for 6 month now and I'm impressed of how much my teeth have changed. No pain at all. Dr. Ivanov is such a sweet person and very professional, he knows what he's doing and always cares for patients personal concerns. Highly recommended!
Tula Garcia
Dr. Ivanov was amazing. When I first got my braces I was scared it was going to last 4yrs for my teeth to look better but it only lasted 2yrs and the results are beyond amazing. I'm really happy with everything and would absolutely recommend him to anyone. Thank you so much.
Kimberly Martinez
Very good experience. The attention was great. The doctor is very punctual and they don't make you wait, which for my busy schedule is super important. Also, the time the doctor told me I had to wear the braces was the exact time I needed and I was very happy with the results. Definitely recommend him.
Laura Jimenez
Dr. Ivanov was amazing. He was very understanding and took the time to explain, every step of the process for my daughters braces. I am proud to say with great care her braces were finally removed and the end result is the beautiful smile she now has. Thank you
Christina Jenkins
Ivan and his staff made my experience a smooth and convenient process. I am absolutely delighted and satisfied with the progress and how far my teeth has come. Ivan and his staff works effortlessly to ensure that my teeth are perfected beyond my expectations. If I had any other choice I would still choose Ivanov Orthodontic experts.
Joshua Xavier
My family and I are so happy with the results of Dr. Ivanov!!! So knowledgeable, kind and always available to answer questions. I am so happy we found him and his staff. I am looking forward to addressing my dental needs now that the family is on track!!! How many can say that about their dental experts. Way to go Dr. Ivanov!!!
James C. Murphy
He is awesome. You will start seeing changes quick in your smile. He shows passion in his work, he cares about you and your smiles. The office is very nice and great customer service. You will be in good hands if you choose to go with him.
Ketty Platon