AFFORDABLE PLANS FOR YOUR ORTHODONTIC CARE
Affordable Payment Plans
All of us have a budget and at Ivanov Orthodontic Experts, we never want you to feel like you can't have a beautiful smile because of you may think treatment is unaffordable. We want to provide all of our patients with high-end care at low-end prices because we want to be an affordable orthodontist for our entire community. We are an insurance-friendly office, we accept cash and most major debit and credit cards for payment. In addition, for balances paid in full, we offer a cash discount. We spare no expense when it comes to buying the most high quality materials at no extra cost to the patient. One of our team members will go over your estimated out-of-pocket expenses and available payment options before we perform any major treatment.
We Accept Care Credit and Other Lenders (health care financing)
In order to help you with those out-of-pocket costs, we offer Care Credit and other health-care financing institutions. Major health-care financial institutions, including Care Credit, recognize that not everyone has set aside finances for orthodontic treatment. Naturally, many parents or adults prefer to invest in their child's or their new smile by using third-party financing. Financing with a major health-care institution provides you with great flexibility and freedom and keeps financial interactions with your orthodontic practice to a minimum. Care Credit has extended payment plans as well as low and zero-interest plans for qualifying individuals. The online application is fast and easy, visit their website to learn more and get started.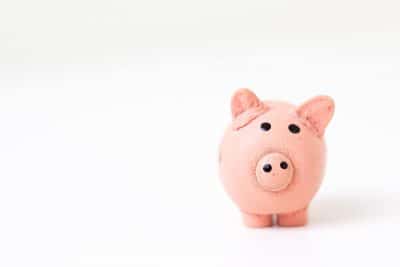 We Accept Most Insurance Plans
It is not uncommon for most orthodontic insurances to cover some portion of your orthodontic care. It is important to plan ahead if you think that your child or you might need braces and select insurance with orthodontic coverage. Also, check if your spouse's insurance has orthodontic coverage.
Key tips when talking to an insurance agent:
Please write down the date, time, their name, employee ID, and what they told you. If there is a discrepancy down the line, you can always go back and tell them to check their recorded phone line.
Ask if there is a waiting period before the benefits kick in. Sometimes there is a waiting period before you can use the benefits.
Ask if there is an age limit. Sometimes there are age limits that could exclude treatment benefits.
When you are with us, we don't want you worrying about the ins and outs of dental insurance on top of your braces appointment. Our office accepts most insurances and is very insurance friendly.
We work with Aetna, Ameritas, Cigna, Careington, Delta, DNOA, Florida Combined Life, GEHA, Guardian, Humana, Metlife, Principal, Premier Dental Group, UHC and others.
Our front desk team will handle all the filing and tracking for you because we want to help you get the most out of your insurance benefits. Just bring your insurance card to each appointment so that we can ensure our records are up-to-date. Apart from this, let us take care of all the work while you are on the path to a beautiful smile!
We Accept Flex Spending Accounts
A flex spending account is a perk that some employers offer to their employees. In essence, you're able to pay for qualified medical expenses including orthodontic care with pretax dollars. When using a flex spending account, timing is critical. You need to be able to plan ahead and anticipate orthodontic care so that you can sign up, usually at the beginning of the year, for a flex spending account. It is not unusual for your employer to let you set aside from your paychecks tax-free $2,500 and even $5,000 to put in those accounts. Using a flex spending account can lead to big savings. Let's pretend your orthodontic-care investment is $5,000, and you are in a 25 percent tax bracket. In the end this gives you a saving of $1,000. A key thing to remember is that you use it or you lose it by the end of the year. If you don't use the funds in your flex spending account, they disappear. Your employer might offer an optional grace period for you to use the funds by March 15 of the following year, but again this is optional, and you need to check with your employer. Also, some employers optionally give you the chance to carry over, roll over up to $500 unused flex spending funds from your previous years, but again this is optional, and you need to check with your employer. Having a flex spending account is very beneficial and provides significant savings on your medical care including your child's or your new smile.
We Accept Payment In Full (Discount Available)
A good way to save the most is by making the payment in full by saving funds for a year or using your tax-return. Some parents or adults prefer to save money for a year or to use their tax return to invest in their child's or their new smile. Investing up front can save you up to 10 percent on your orthodontic care. Having a new smile is more attainable than ever.
We Accept Cash, Major Debit, and Credit Cards
Let us help you with investing in yourself and getting your beautiful smile at a comfortable and fair cost.
We Offer In-House Financing
No interest in-house financing available for 12 to 24 months. Our friendly team can help you arrange a suitable payment plan to fit your needs. Call today to find out more about your financial options.