Best Orthodontist in Hollywood, Florida for Braces or Invisalign
Orthodontist Hollywood FL
Ivanov Orthodontics are specialists in their field. This is absolutely essential when looking for a health professional. Whether it is for you or any other member of your family, from the very youngest to adults, at Ivanov Orthodontics, we will meet your needs.
We know that Hollywood is home to some of the most stylish and fashionable people who deserve to look their best, and that is why we are here for you. Whether you want to take in the view from the Boardwalk, or take in some of the amazing museums and nature preserves or the aquarium, you will be ready.
When you visit us, you will walk into a modern yet comfortable office environment, with state of the art equipment to ensure that we are up to date with technological advancements in dentistry and orthodontics.
We are also very family friendly and have areas for children, so that your child can be entertained while you have your treatment – or while they wait for their own appointment. If your child needs an orthodontic treatment, then one of our highly qualified pediatric specialists will be able to provide your child with the appropriate orthodontic care.
Whether your child is five or fifteen, come visit us at Ivanov Orthodontics today. If you are still unsure, then don't take our word for it, come see for yourself by taking advantage of our free initial no obligation consultation.
This service is offered to you so that you can have one-on-one time with our health professionals, so you can ask any questions you may have regarding your care. Additionally, our orthodontist Hollywood FL will provide you with an initial assessment; they will assess your mouth and may even take a digital picture or an x-ray to ensure that they can tailor a treatment specific to your needs.  After this, they will be able to advise you on the best course of action for you.
Clear braces Hollywood FL
After this initial consultation, if you need braces Hollywood FL to straighten your teeth, our orthodontist will recommend the appropriate ones for you. Many people prefer braces that are clear and more aesthetically pleasing than the traditional metal braces that are highly visible.  If you choose to go with clear braces Hollywood FL to straighten your teeth, you will also find that the cost will vary depending on which type you choose.
If you opt for clear braces or clear aligners, then your orthodontist may need to take a mold of your teeth to prepare a specially made set of clear aligners designed specifically for your mouth.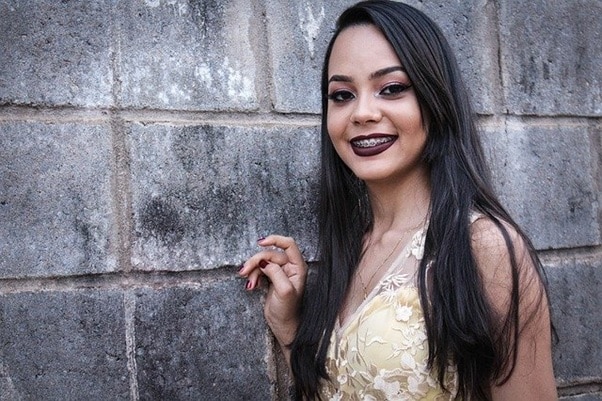 Five-Star Patient Testimonials
Amazing experience! I've had my braces for 6 month now and I'm impressed of how much my teeth have changed. No pain at all. Dr. Ivanov is such a sweet person and very professional, he knows what he's doing and always cares for patients personal concerns. Highly recommended!
Tula Garcia
Dr. Ivanov was amazing. When I first got my braces I was scared it was going to last 4yrs for my teeth to look better but it only lasted 2yrs and the results are beyond amazing. I'm really happy with everything and would absolutely recommend him to anyone. Thank you so much.
Kimberly Martinez
Very good experience. The attention was great. The doctor is very punctual and they don't make you wait, which for my busy schedule is super important. Also, the time the doctor told me I had to wear the braces was the exact time I needed and I was very happy with the results. Definitely recommend him.
Laura Jimenez
Dr. Ivanov was amazing. He was very understanding and took the time to explain, every step of the process for my daughters braces. I am proud to say with great care her braces were finally removed and the end result is the beautiful smile she now has. Thank you
Christina Jenkins
Ivan and his staff made my experience a smooth and convenient process. I am absolutely delighted and satisfied with the progress and how far my teeth has come. Ivan and his staff works effortlessly to ensure that my teeth are perfected beyond my expectations. If I had any other choice I would still choose Ivanov Orthodontic experts.
Joshua Xavier
My family and I are so happy with the results of Dr. Ivanov!!! So knowledgeable, kind and always available to answer questions. I am so happy we found him and his staff. I am looking forward to addressing my dental needs now that the family is on track!!! How many can say that about their dental experts. Way to go Dr. Ivanov!!!
James C. Murphy
He is awesome. You will start seeing changes quick in your smile. He shows passion in his work, he cares about you and your smiles. The office is very nice and great customer service. You will be in good hands if you choose to go with him.
Ketty Platon
Braces Hollywood FL
In general, braces are a very effective method used to straighten teeth, and depending on the type, the length of time necessary for treatment and cost will also vary.  If you are not too concerned with the visibility, then you will find that traditional metal braces are very effective, and might take only about 12 – 18 months to complete the treatment with the appropriate care. These may cost between $3,000 and $6,000.
On the other hand, if you want something less visible, but still affordable, you may want to try ceramic braces. These can even be used with different colors of rubber bands to accent the teeth colored braces to match your mood or your favorite team. With proper care, they are equally effective as traditional metal braces.
If you are willing to spend a bit more money to hide your braces altogether, you may opt for lingual braces that are placed behind the teeth.
Invisalign Hollywood FL
Alternatively, Invisalign is a trendy option among many today. It is clear braces Hollywood FL and therefore not as visible and is also not as expensive as lingual braces, which may cost up to $10,000, depending on your treatment location and what you need to have done.
Invisalign can be much slower than traditional metal braces Hollywood FL, and as such, will take more time if you forget to put the aligners back in when you remove them to eat or to brush your teeth. However, they are popular because of their relative invisibility.  Invisalign is advantageous in many respects. Firstly, they are clear, and so you can proceed with your treatment without becoming self-conscious because of highly visible braces.
Secondly, you can easily take them out to clean your teeth and put them back in once you are done. This helps prevent the build of plague that can occur with braces due to improper dental care.
And, you do not need as many regular visits to the orthodontist for adjustments and check-ups. You can easily replace the Invisalign Hollywood FL as you receive them every two weeks. With Invisalign, as your teeth change positions and become realigned, your orthodontist will supply you with new trays that have been tailor-made for your teeth.
If you live in the Hollywood area, visit Ivanov Orthodontic Experts today, and you can begin your journey towards your most beautiful smile yet.