Dental Braces and Clear Aligners Professional Dr Ivanov - Miami FL Orthodontist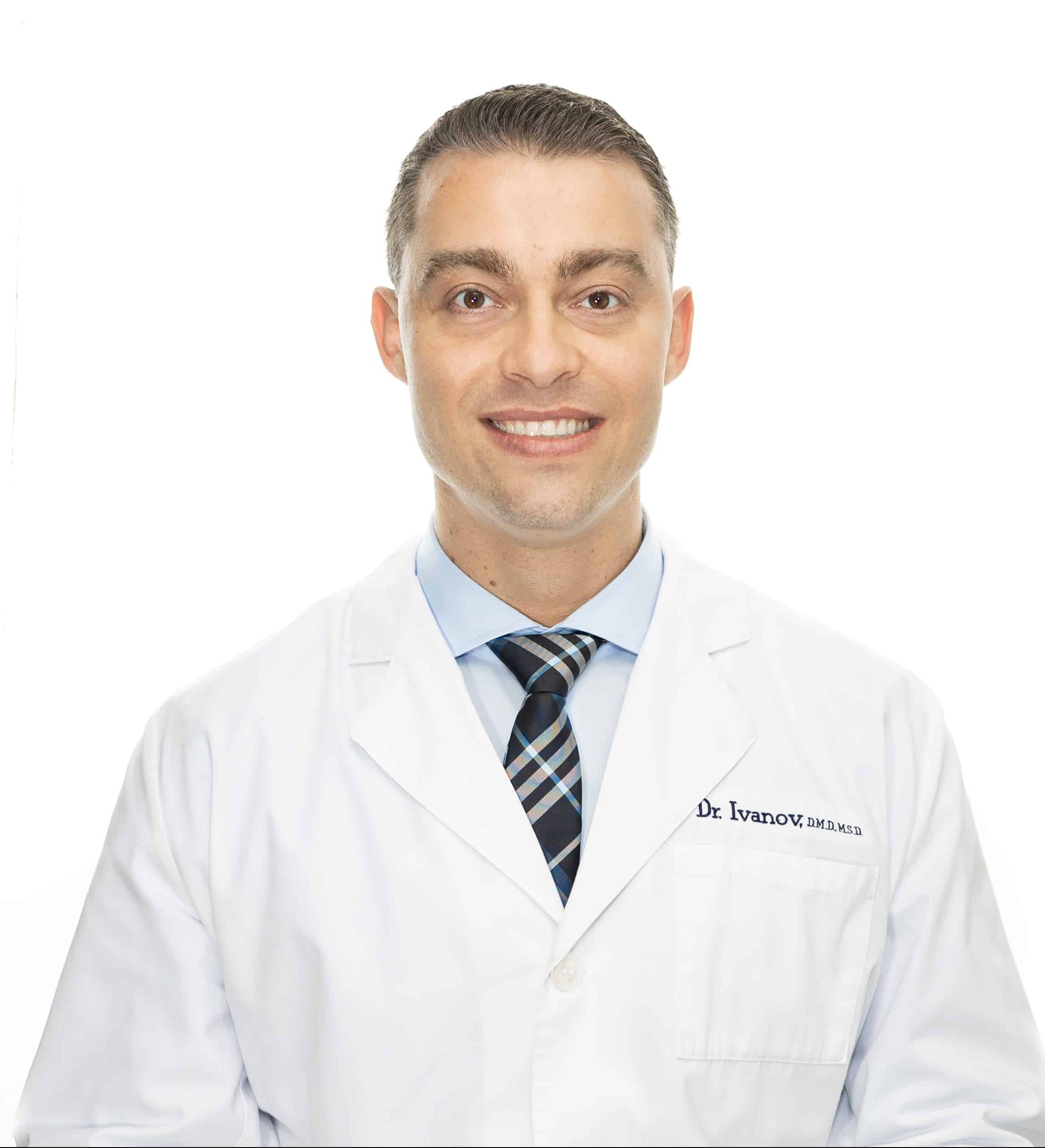 Experience:
Dr. Pavel Ivanov is world-renowned leader in the field of orthodontic medicine. He completed his specialized training in Orthodontics and Dentofacial Orthopedics at Nova Southeastern University for an additional two and a half years longer than a regular dentist to provide individualized smiles, predictable results, and exceptional care to his patients.
Dr. Ivanov commits himself to excellence in orthodontics and graduated first in his dental class of 129 dentists, a status that less than 1% of all practicing orthodontist specialists obtain in their careers. He has 10+ years of experience and is certified with dental braces, clear braces, and Invisalign, which is why he can treat the most challenging cases.
Dr. Ivanov also earned his Master's of Science at NSU. He is a member of various dental and orthodontic organizations and orthodontic forums. Dr. Ivanov enjoys spending time with family, traveling, writing, and learning how to improve the quality of care for his patients. You can find him volunteering with local charities in his spare time.
Visit Dr. Pavel Ivanov and his team at IVANOV Orthodontic Experts for some of the most innovative and skilled orthodontic and dental cosmetic services in Miami. As a certified dental brace and Invisalign provider who specializes in non-extraction and non-surgical orthodontics,
Dr. Ivanov is meticulous when it comes to perfecting smiles. He is a highly-qualified orthodontic specialist in Miami FL who provides quality dental braces & Invisalign braces to families in Aventura, Bay Harbor, North Miami Beach, North Miami, Miami Shores, and surrounding areas.
Dr. Ivanov offers something unique and different from most orthodontic specialists. He focuses on non-extraction and non-surgical orthodontic services, high-end lasers, and he only uses dental products made in top-of-the-line laboratories in the USA.
Dr. Ivanov's dental clinic is extremely customer service-oriented. Each and every patient is important to us and we see you as a part of our family the moment you step into our clinic. Our team is also highly trained and committed to perfecting smiles, which is why you can trust that we will take good care of you at every step of the dental cosmetic services process.
Our practice is a friendly place where you can relax and enjoy a wide range of amenities. We invite you to take this opportunity to visit us and we look forward to meeting you. We are grateful that you chose Ivanov Orthodontic Experts for your dental cosmetic services and we will not disappoint!
We want you to think of us as a family. When you come for a visit, you are not just a patient in our office, but a guest in our home.
Education:
NOVA Southeastern University – Certificate of Orthodontics and Dentofacial Orthopedics and Master's of Science in Dentistry
NOVA Southeastern University – Doctor of Dental Medicine
University of South Carolina at Upstate – Bachelor of Science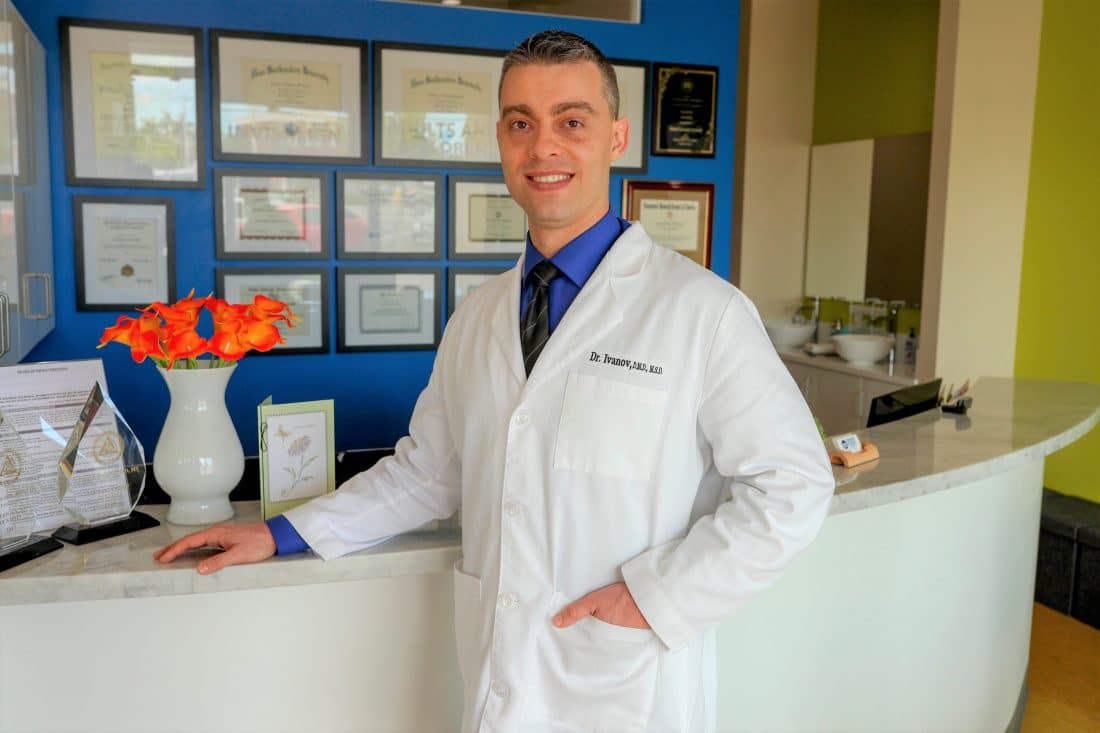 Dr. Ivanov
Orthodontist
Ivanov Orthodontic Experts,
12866 Biscayne Blvd
North Miami, FL 33181
Phone: 786.540.1919
Fax: 786.540.2671
Are You Ready to Start Smiling With Confidence?
Five-Star Patient Testimonials 
Omg. I came here as a second opinion due to high prices and crazy time frames from another office. They welcomed me with open arms and their friendly atmosphere made me feel so comfortable and confident!Doctor I is very knowledgeable and set my expectations perfectly. 2 weeks later the team had me in braces! I couldn't be happier!
Empress Vali
I just wanna say Dr Ivanov and his teams are the best!!! I had a very easy breezy experience getting my braces. Everyone was extremely gentle and informative the place was super clean and fresh. They deserve 1000 stars and more. I absolutely love the experience but best of all how caring everyone was.
Jade Menos
When i say the reviews are pretty much an understatement, it does no justice. the service is amazing, The staff takes their time to make sure that you feel very special. if i can leave a honest review 100 times i would. im very pleased and happy that i found this place. thank you guys so much! i have found a HOME!!
Brittnisha Marks
Amazing experience! I've had my braces for 6 month now and I'm impressed of how much my teeth have changed. No pain at all. Dr. Ivanov is such a sweet person and very professional, he knows what he's doing and always cares for patients personal concerns. Highly recommended!
Tula Garcia
Dr. Ivanov was amazing. When I first got my braces I was scared it was going to last 4yrs for my teeth to look better but it only lasted 2yrs and the results are beyond amazing. I'm really happy with everything and would absolutely recommend him to anyone. Thank you so much.
Kimberly Martinez
Very good experience. The attention was great. The doctor is very punctual and they don't make you wait, which for my busy schedule is super important. Also, the time the doctor told me I had to wear the braces was the exact time I needed and I was very happy with the results. Definitely recommend him.
Laura Jimenez
Dr. Ivanov was amazing. He was very understanding and took the time to explain, every step of the process for my daughters braces. I am proud to say with great care her braces were finally removed and the end result is the beautiful smile she now has. Thank you
Christina Jenkins
Ivan and his staff made my experience a smooth and convenient process. I am absolutely delighted and satisfied with the progress and how far my teeth has come. Ivan and his staff works effortlessly to ensure that my teeth are perfected beyond my expectations. If I had any other choice I would still choose Ivanov Orthodontic experts.
Joshua Xavier
My family and I are so happy with the results of Dr. Ivanov!!! So knowledgeable, kind and always available to answer questions. I am so happy we found him and his staff. I am looking forward to addressing my dental needs now that the family is on track!!! How many can say that about their dental experts. Way to go Dr. Ivanov!!!
James C. Murphy
He is awesome. You will start seeing changes quick in your smile. He shows passion in his work, he cares about you and your smiles. The office is very nice and great customer service. You will be in good hands if you choose to go with him.
Ketty Platon