Orthodontist Bay Harbor Islands FL
Do you live in Bay Harbor Islands and are in need of dental or orthodontic care? Or are you on vacation in Bay Harbor Islands and you have an orthodontic emergency? We all know that Bay Harbor Islands is a beautiful town near Miami and is home to a few great places and tourist attractions. It is the best of both worlds really, as it is close enough to the main city of Miami, but far removed enough from the city's business. It also has some of Florida's largest state and national parks, museums, galleries and historical attractions.
Whether you are visiting or you call this place home, Ivanov Orthodontics is conveniently located in this gem of a town for all your orthodontic needs.
Bay Harbor Islands orthodontist
A lot of adults and teenagers are not perfectly happy with how their teeth look; some are concerned about the alignment or crookedness of their teeth.  If this sounds like you or a family member, Ivanov Orthodontics are here for you.
Our orthodontists specialize in looking after the dental health of the whole family – we also have pediatric orthodontic specialists and Invisalign Bay Harbor Islands FL orthodontists, and other clinical staff that will help you achieve better dental health and your best smile yet.
Braces Bay Harbor Islands FL
If you think you need braces Bay Harbor Islands FL because you have crooked or misaligned teeth, come speak to us and our orthodontist Bay Harbor Islands FL will be more than happy to assist you.
We can offer you different types of braces to suit your dental needs and your budget.
It is common knowledge that braces can be expensive, whether it is the traditional metal braces that can cost anywhere from $3,000 to $6,000 or ceramic braces that can cost between $4,000 and $8,000, or even the lingual braces that can be up to $10,000. Not everyone has spare money laying around for their dental health and it can be challenging to commit to paying these sums.
If this is your scenario, we can offer you dental plans and insurance options that may suit your needs. During your first free no obligation consultation with our orthodontist, you will be informed about the different advantages and disadvantages of each of the types of braces Bay Harbor Islands FL, the general length of time, and the expected length of treatment time for you specifically.
The assessment and management will be tailored specifically to you, so that you can be confident that you are receiving the best care for your needs.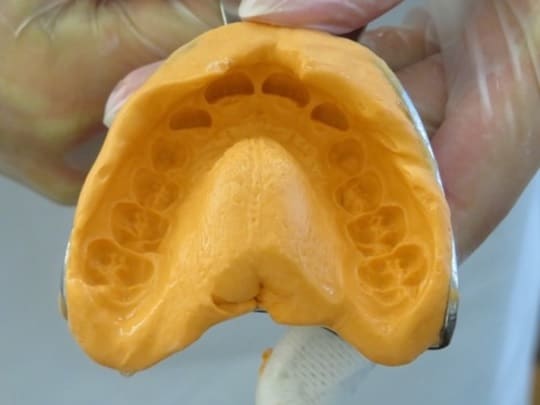 Five-Star Patient Testimonials
Amazing experience! I've had my braces for 6 month now and I'm impressed of how much my teeth have changed. No pain at all. Dr. Ivanov is such a sweet person and very professional, he knows what he's doing and always cares for patients personal concerns. Highly recommended!
Tula Garcia
Dr. Ivanov was amazing. When I first got my braces I was scared it was going to last 4yrs for my teeth to look better but it only lasted 2yrs and the results are beyond amazing. I'm really happy with everything and would absolutely recommend him to anyone. Thank you so much.
Kimberly Martinez
Very good experience. The attention was great. The doctor is very punctual and they don't make you wait, which for my busy schedule is super important. Also, the time the doctor told me I had to wear the braces was the exact time I needed and I was very happy with the results. Definitely recommend him.
Laura Jimenez
Dr. Ivanov was amazing. He was very understanding and took the time to explain, every step of the process for my daughters braces. I am proud to say with great care her braces were finally removed and the end result is the beautiful smile she now has. Thank you
Christina Jenkins
Ivan and his staff made my experience a smooth and convenient process. I am absolutely delighted and satisfied with the progress and how far my teeth has come. Ivan and his staff works effortlessly to ensure that my teeth are perfected beyond my expectations. If I had any other choice I would still choose Ivanov Orthodontic experts.
Joshua Xavier
My family and I are so happy with the results of Dr. Ivanov!!! So knowledgeable, kind and always available to answer questions. I am so happy we found him and his staff. I am looking forward to addressing my dental needs now that the family is on track!!! How many can say that about their dental experts. Way to go Dr. Ivanov!!!
James C. Murphy
He is awesome. You will start seeing changes quick in your smile. He shows passion in his work, he cares about you and your smiles. The office is very nice and great customer service. You will be in good hands if you choose to go with him.
Ketty Platon
Invisalign Bay Harbor Islands FL
On the other hand, if you would prefer Invisalign, we can offer you a range of treatments depending on your specific needs.  During the free consultation with our orthodontist Bay Harbor Islands FL, your mouth, the harmony of your teeth, and your jaws will be assessed by the orthodontist and a mold will be taken of your teeth.
The orthodontist may also take an x-ray or a digital picture, so that the appropriate Invisalign tray set can be ordered for you. At Ivanov Orthodontics, we pride ourselves on specifically tailoring our treatment to our patients. We do not believe in a one size fits all treatment, as everyone's mouth is different.
One of the main reasons people opt for Invisalign is the almost invisible nature of the treatment. Invisalign Bay Harbor Islands FL treatment involves using a series of clear plastic trays that fit in your mouth and slowly shift your teeth into the right alignment over a period of time.
The attraction of Invisalign is that you can have your treatment without feeling self-conscious, because you simply wear the clear trays as directed by your orthodontist.
Additionally, you can take them out to clean your teeth, without fear or worry that you may develop plaque or tartar on your teeth because you are not cleaning them properly.
Furthermore, you do not need to visit the orthodontist regularly to adjust and re-install Invisalign Bay Harbor Islands FL, as you can simply take them out and put them back in as needed. You will likely have to change your trays every two weeks, and the orthodontist will provide you with a new set as your teeth change position.
It is a relatively painless and easy process, so come visit us at Ivanov Orthodontic Experts today and learn more.