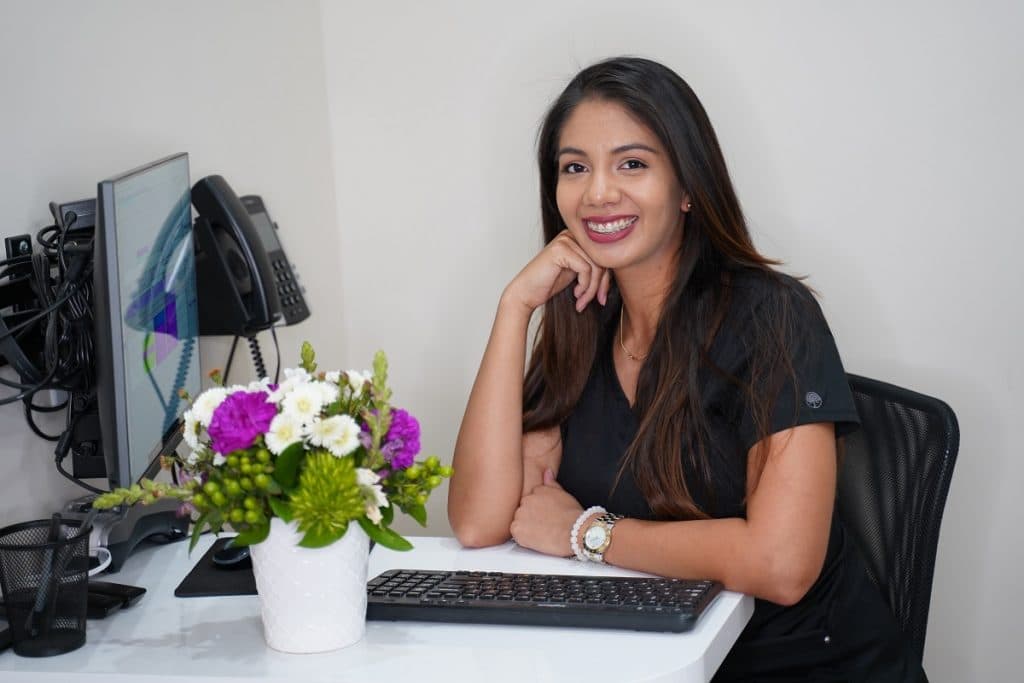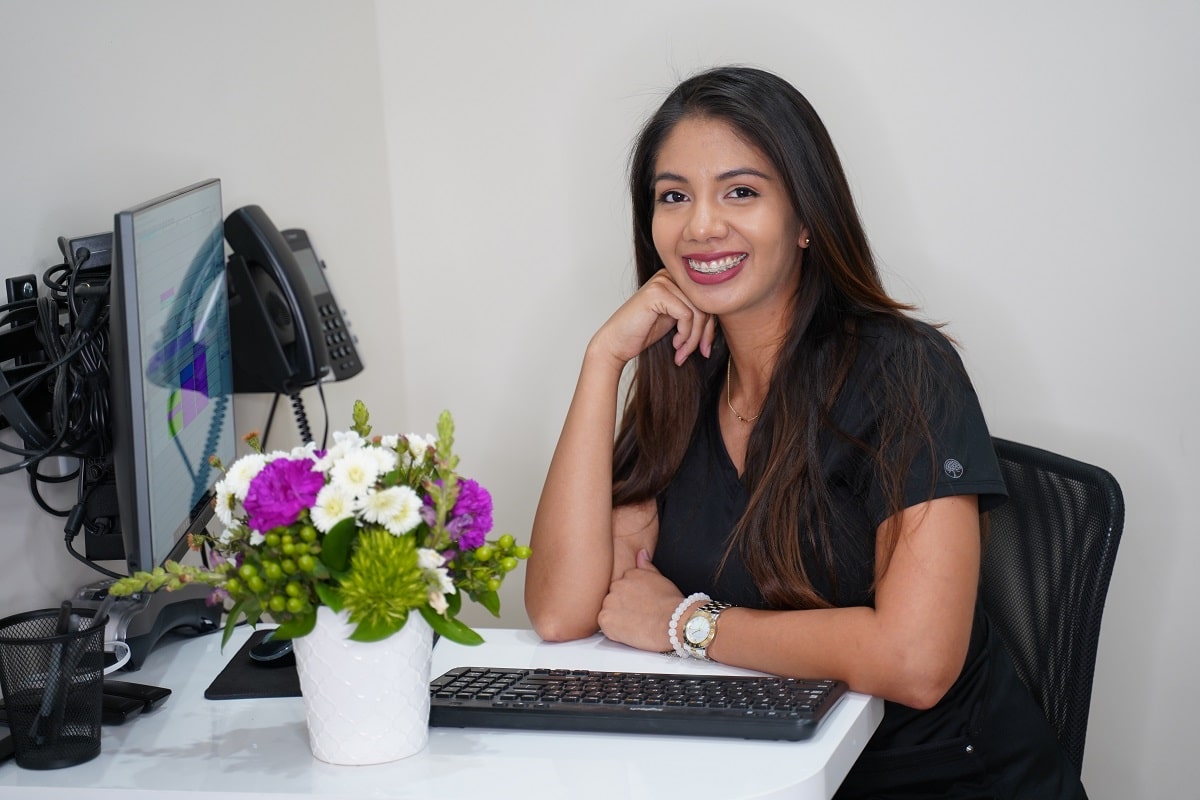 Welcome to Ivanov Orthodontic Experts, Your Neighborhood Orthodontist.
Ivanov Orthodontics is the most highly rated dental clinic for braces in Miami FL. Our suite of orthodontic treatments range from the finest quality care in Orthodontics (Ortodoncia), Expanders, Pediatric Orthodontics, Braces for Kids, Braces for Adults, Clear Braces, Invisalign, and Replacement Retainers, to simple preventative treatments. You can also walk into our clinic at any time or set up last minute appointments. Furthermore, you can also visit our dental clinic for braces during the weekends because we're also weekend orthodontist.
We care about your wellness and experience and we want you to be well informed of choosing the right braces dentist.
Things to Know Before Getting Braces for the First Time
Braces are a popular and successful orthodontic treatment. Used in both adults and children, braces are an effective way in treating a variety of teeth and jaw problems. From overbite to teeth misalignment, braces offer an effective treatment in a relatively considerable time frame. Despite knowing its benefits, many people still fear getting braces for the first time.
However, braces are actually nothing to fear or dread. In fact, in today's article, we'll take on a step-by-step journey to getting braces for the first time.
What should you know before getting braces?
The absolute first step before anything else is you will need to make an appointment with your orthodontist. After a thorough examination, your doctor will diagnose you and decide if you need braces or an alternative form of treatment. Keep in mind that there are many types of braces, and your orthodontist may provide you with several different options to choose from.
Treatment options include aligners such as Invisalign, lingual braces, a headgear, traditional metal braces and more. The additional mechanics such as brackets, wires and ligature ties come in many shapes and colors, which make it fun and easier to get accustomed to braces especially for children.
Below, is our detailed guide on everything else you should know about getting braces. Start with the website of the doctor to check reviews and testimonials.
Consulting your orthodontist
During your orthodontic consultation the doctor will address any questions or concerns you may have regarding your dental health or any questions regarding braces treatment. This would be an ideal time to express any concerns you have with your orthodontist. Whether it is a fear of pain, specific questions on the maintenance of braces, or exact results you would like to accomplish during your treatment to improve self-esteem and overall satisfaction with your smile; your doctor can clear up all your doubts. It can help to look at some before and after photos to see successful transformations. Your orthodontist will do a head and mouth exam of your teeth and will request an X-ray taken as well, in order to provide an accurate diagnostic for your specialized treatment.
If you choose to start treatment dental impressions will be taken which are molds of your teeth. The orthodontist will need these in order to analyze your case and provide you with the best treatment option.
How are braces installed?
When it comes to wearing standard metal braces, the application process is quick and easy. Have a look at the step-by-step explanation on how braces are applied:
–        Initially, your doctor will place bands on your back molars if needed. This often comes with some pressure, but no pain.
–        Your orthodontist will attach metal or ceramic brackets to each tooth. A brackets purpose is to hold the wires in place. Commonly, brackets are glued to the teeth but cause no additional damage.
–        The wire works in place with the brackets, actively working together to align the teeth. You may feel some pressure and tightness which is completely normal; this is also a sign the braces are working.
–        The next step is inserting rubber bands also called ligature ties over the brackets. These help the wires stay in place as well as providing additional pressure for the teeth to move more efficiently.  These rubber bands come in various assorted colors which make it unique and fun specially for children.
Other types of braces and aligners follow the same pattern of installation, but with slight differences in elements, depending on the device itself. Also, keep in mind that you will have to wear braces for a while, depending on your type of braces and your case.
What will my first week of getting braces be like?
When it comes to getting braces, most people fear living with them daily. However, there is nothing to fear or worry about. Once your orthodontic appliances are placed, you could experience a mild discomfort or pressure. Not necessarily painful, but rather uncomfortable, the pressure is a direct result of the wires pulling the teeth towards their optimal position.
If you are feeling uneasy in the first few days after getting braces, feel free to take a mild over the counter pain reliever to help you while you adjust. At the same time, pay attention to nutrition. After getting braces, you will have to eat soft foods for example mashed potatoes, until the discomfort goes away. Foods like yogurt, oats, rice, and soup can help you avoid aches in the teeth and jaw.
FIVE-STAR PATIENT TESTIMONIALS
Awesome experience with Dr. Ivanov! He shows great passion in his work, and cares about his patients and their concerns. I had my braces for 1yr 11 months and now I'm wearing my retainers. It amazes me as I look at my before and after pics of how great he is. Very happy and well pleased with my results that I referred a colleague of mine. Special thanks to Dr. Ivanov and his team for the fabulous job done!
Ilene Arnette
I took my son to Dr. Ivanov because he had a severe overbite. The doctor explained everything to me with patience and understanding. I noticed the improvements in no time. I thought my son would be in braces for 3-4 years. My son, under Dr Ivanov's care, now has the straightest most beautiful teeth (in only 2 years)!. The shape of his face adjusted to the changes as well and he looks 'Hollywood' Ready'. I am very satisfied with the doctor's work. His office staff is great as well. Dr. Ivanov is very professional and I highly recommend!
Kathy S
Amazing experience! I've had my braces for 6 month now and I'm impressed of how much my teeth have changed. No pain at all. Dr. Ivanov is such a sweet person and very professional, he knows what he's doing and always cares for patients personal concerns. Highly recommended!
Tula Garcia
Dr . Ivanov is in one word AMAZING . I been under his care for a year and I got to say What a change!!! I cannot wait to see the final results . . He always answers all my questions, in every visit he will take the time to understand how my teeth are improving and always makes the right decision. The staff is awesome, I always feel right at home . I made the best choice when I decided to get my braces with Dr . Ivanov. There's is no doubt he is the best ortho . Thank you Dr. Ivanov for the hard work and for being so amazing and helping me feel awesome with every month visit . Anyone who is looking for a good ortho and the best care , there's no other , Dr. Ivanov is the man!!!
Anabel Moliner
Dr. Ivanov, Amy, and Helen are great! Dr. Ivanov took his time to get to know me, understand my needs, and come up with a treatment plan within my expectations. He offered various treatment options, and Amy and Helen offered payment options. They answered multiple questions without hesitation and with patience. They are all very friendly and personable. Happy I got my braces with them today. P.S. They all worked very quickly to get my braces on as painless as possible. And it went better than expected.
Jeffrey Hernandez
Dr. Ivanov was amazing. When I first got my braces I was scared it was going to last 4yrs for my teeth to look better but it only lasted 2yrs and the results are beyond amazing. I'm really happy with everything and would absolutely recommend him to anyone. Thank you so much.
Kimberly Martinez
Dr. Ivanov was my orthodontist. I had a very difficult case, I had an opening in my front area when I closed my mouth. Most orthodontist that I went to said that this case would be impossible to do without surgical intervention. Dr. Pavel thought outside of the box and was able to straighten my teeth WITHOUT surgical intervention. I felt that I was in safe hands because after careful research I found that he graduated at the very top of his class. He was able to do a complex braces technique called the MEAW technique to straighten my teeth. He has restored my self confidence and smile. I highly recommended Dr. Ivanov, he will go out of his way to make sure that your treatment plan is well thought out and he will spend his time to evaluate your situation. He is the Best Orthodontist in the North Miami\Aventura area.
David Nguyen
I've been visiting Ivanov since December 2015. I had crossbites, crowded teeth, and just all the works. Together with his professional and amazing staff I was able to slowly over the years fix my smile into something life-changing. I am internally grateful to him as well as his staff, especially his assistant and front desk. If you don't come here then you're just passing up a great opportunity to change your life for the better and meeting amazing people who will help every step of the way to getting you a better smile! Thanks again, Mr Ivanov.
Hiyomoto Miyagi
Very good experience. The attention was great. The doctor is very punctual and they don't make you wait, which for my busy schedule is super important. Also, the time the doctor told me I had to wear the braces was the exact time I needed and I was very happy with the results. Definitely recommend him.
Laura Jimenez
Dr. Ivanov and his staff really feels like my second family here and they're always looking out for the best of me. When I first came into the office, my teeth were quite messed up, but now only after a year, it feels surreal that the braces could fix them so well. I see myself smiling alot more and feeling much more confident to show my teeth than to just smirk like I used to. They give you good advice on how to take care of yourself and take the extra step to make sure you do. When I come here for my checkup, I never feel awkward or uncomfortable because they'll welcome and talk to you as a friend as well as your dentist, something I feel good about when I think about it walking out and saying "See you next month!"
Kyle Hoang
Dr. Ivanov was amazing. He was very understanding and took the time to explain, every step of the process for my daughters braces. I am proud to say with great care her braces were finally removed and the end result is the beautiful smile she now has. Thank you
Christina Jenkins
Usually, when a professional says that the reason they do what they do is to see the end results and how happy it makes their patients, you have to take it with a grain of salt. However, with Dr. Ivanov, he doesn't even have to tell you why he does what he does for you to know that it's out of pure kindness and enjoyment in seeing a (perfect) smile in his patients. From the very first moment I met him for a consultation for orthodontic work, I knew I was in good hands. Dr. Ivanov is one of the most humblest, kindest, and caring individuals I've ever met in the professional field and I know that I'll have that perfect smile in no time.
Raj Shah
Ivan and his staff made my experience a smooth and convenient process. I am absolutely delighted and satisfied with the progress and how far my teeth has come. Ivan and his staff works effortlessly to ensure that my teeth are perfected beyond my expectations. If I had any other choice I would still choose Ivanov Orthodontic experts.
Joshua Xavier
Very good service they took great care of me Helen is very very sweet and caring she walk me through everything ivanov was so welcoming and caring he is very passionate to his patients felt very comfortable the STAFF IS AMAZING THE PLACE IS CLEAN IM SO EXCITED TO START THIS JOURNEY WITH THEM ISABEL WAS VERY CARING WITH SHE EXPLAIN EVERYTHING VERY WELL I recommend Anyone to come here if you want fast and friendly service thank for the experience
Sergeline Pierre
My family and I are so happy with the results of Dr. Ivanov!!! So knowledgeable, kind and always available to answer questions. I am so happy we found him and his staff. I am looking forward to addressing my dental needs now that the family is on track!!! How many can say that about their dental experts. Way to go Dr. Ivanov!!!
James C. Murphy
Since day one, i've had positive and friendly energy with every staff member including your future orthodontist Dr. Ivanov. Dr. Ivanov have given every patient he's recieved the optimum care and dedication to receive their dental goal. He will provide you the steps and information you need to make your journey a successful one. You'll become so confident with your new smile at the end!! With the amount of time and work he has done with you, you'll never doubt selecting Dr. Ivanov as your orthodontist.
Marsha Belvy
He is awesome. You will start seeing changes quick in your smile. He shows passion in his work, he cares about you and your smiles. The office is very nice and great customer service. You will be in good hands if you choose to go with him.
Ketty Platon
How do I adapt to wearing braces daily?
Living with braces daily is not as difficult as it may seem. Still, you will likely have to make some changes in your everyday routine. Here is what you need to know about life with braces:
–        You will have to steer clear of chewy and sticky food such as candy as well as carbonated drinks.
–        Your treatment may require you to wear a headgear along with your braces. A headgear helps bring the teeth back in their place, and you'll have to wear it during nighttime.
–        You will have to make regular appointments to maintain your orthodontic appliances firm and effective. If you lose or break a bracket, you should see your orthodontist as soon as possible to replace it. Also, your doctor will tighten the wire as the first signs of progress manifest.
–        You will have to wear your orthodontic appliances at all times over a period of one to three years.
–       After completing your orthodontic treatment, you will have to wear a retainer for support. Retainers are removable and should be worn at all times during the first six months, after the six months your orthodontist may instruct you to wear them every night the rest of your life. In such a way, they sustain the work braces have done in the past years.
–        You will have to keep your appliances clean. Brushing very thoroughly for a minimum of two minutes is important. It is also helpful that you clean your teeth by flossing and gargling with mouth wash. Ultimately, this practice will result in a greater effect and will keep you safe from infections. By maintaining the braces hygiene optimal, you will also avoid teeth damage, plaque build-up and other diseases.
–        For extra protection, you can ask your orthodontist to prescribe fluoride-enriched mouthwash.
–        You will have to floss your teeth with a flexible 'threader' which can reach even the most remote parts in your mouth.
–        You will likely use braces wax, otherwise known as orthodontic wax. This is a specifically designed product to coat the braces' wires and keep the device protected.
Make sure you stay informed on the types of braces available today, their uses, cost, and benefits. Each orthodontic case is different, so it is best to consult your doctor to determine the best treatment for you. Let go of any prejudices you have regarding getting braces and talk to people who have undergone the treatment as well. All in all, braces are not the enemy, but can actually help you get your dream smile with minimal effort. Book an appointment for an evaluation at Ivanov Orthodontic Experts today.