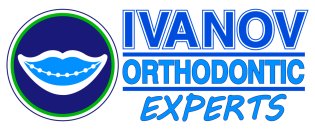 Free Consultation
Award-Winning Orthodontist
Aventura North Miami, FL
What Our Amazing Patients Are Saying
*The reviews listed are from actual patients of Dr. Pavel Ivanov. Read more about our 5-Star Google reviews directly on the google link for Ivanov Orthodontic Experts!
Ilene Arnette
Awesome experience with Dr. Ivanov! He shows great passion in his work, and cares about his patients and their concerns. I had my braces for 1yr 11 months and now I'm wearing my retainers. It amazes me as I look at my before and after pics of how great he is. Very happy and well pleased with my results that I referred  a colleague of mine. Special thanks to Dr. Ivanov and his team for the fabulous job done!
Kathy S
I took my son to Dr. Ivanov because he had a severe overbite. The doctor explained everything to me with patience and understanding. I noticed the improvements in no time. I thought my son would be in braces for 3-4 years. My son, under Dr Ivanov's care, now has the straightest most beautiful teeth (in only 2 years)!. The shape of his face adjusted to the changes as well and he looks 'Hollywood' Ready'. I am very satisfied with the doctor's work.  His office staff is great as well.  Dr. Ivanov is very professional and I highly recommend!
Leanne Wood
My fiancé and I both had a wonderful experience with Dr. Ivanov. We searched for months for a Orthodontist we could not only trust but do the quality of work we were looking for. Dr Ivanov was just that, with his personality, thorough work and attention to detail he surpassed what we expected and are so happy with our outstanding smiles of which we both get complements on. We highly recommend Ivanov Orthodontic Experts to anyone looking for the top care and we are looking forward to him doing work on our children's teeth as well!
Jennifer Araya
It's with great honor and sincere respect to be able to write a review about describing my experience with Dr. Pavel Ivanov. I am a dental colleague of his, and I have to say that he surpassed my expectations of what my final smile would look like. His attention to detail, confidence, humor and down to earth personality really put me at ease. My case involved 6 extractions and placement of ceramic (clear) brackets, and I was concerned with the timing required to close those spaces, but I was nicely surprised to see results so quickly. He not only aligned my teeth perfectly, but also corrected my occlusion(bite) into canine guidance, which cannot always be obtained. In my eyes, from a dental practitioner point of view, I could not ask for more. I am completely satisfied with the results, the friendly environment at his practice, and honestly, overall experience. Dr. Ivanov, is truly one of a kind and very skillful at what he does! Hands down, he is the best orthodontist in North Miami, and I would recommend him to ANYONE!!!
Dailuz Silva
Nothing compares to the professionalism and excellence of Dr. Ivanov and his team. In the past years, I had my braces treatment done with a different Orthodontist in which was a terrible experience.I wished I would've known of Dr. Ivanov back then; I truly believe my treatment would've been much smoother and better/ faster results. Fortunately, for my kids ages 11 and 8 years old they have  him as their orthodontist they could've not been better taking care of.
David Nguyen
Dr. Ivanov was my orthodontist. I had a very difficult case, I had an opening in my front area when I closed my mouth. Most orthodontist that I went to said that this case would be impossible to do without surgical intervention. Dr. Pavel thought outside of the box and was able to straighten my teeth WITHOUT surgical intervention. I felt that I was in safe hands because after careful research I found that he graduated at the very top of his class. He was able to do a complex braces technique called the MEAW technique to straighten my teeth. He has restored my self confidence and smile. I highly recommended Dr. Ivanov, he will go out of his way to make sure that your treatment plan is well thought out and he will spend his time to evaluate your situation. He is the Best Orthodontist in the North Miami\Aventura area.