Looking For Best Local Orthodontist Near Me?
Best Orthodontist for Braces Aventura FL
There are many reasons you may be asking "where can I find a local orthodontist near me?" Be it ease and convenience, getting regular treatments, or fixing a long-standing dental issue, there are several reasons why you may need local orthodontists. If you're looking for a local orthodontist in Aventura Florida or simply the nearest orthodontist, then it's important to find the best orthodontist that meets your needs, your budget, and your time constraints. The local orthodontists should also be highly qualified and capable of giving you the best orthodontic care and orthodontic treatment. Whether you're looking for IVANOV Orthodontic Experts or any other, you should conduct thorough research of the local orthodontist near me. Start with the doctor's website to check their reviews and testimonials. Find a certified local orthodontist near me – one who can maintain your health, happiness, self-esteem, and well-being.
There are various reasons why individuals may want to have a better smile. You may have to attend an important family function, a marriage, a vacation, or have your picture taken. Whatever the reason is, you need to make sure your smile looks perfect. So, by talking to your local orthodontist Aventura FL, you'll be able to find the right orthodontist who can provide you a brilliant smile within a narrow time frame. You should look for local orthodontists who can realistically discuss your time expectations and offer the quickest orthodontic treatment possible. IVANOV Orthodontic Experts is an Orthodontist in Aventura FL.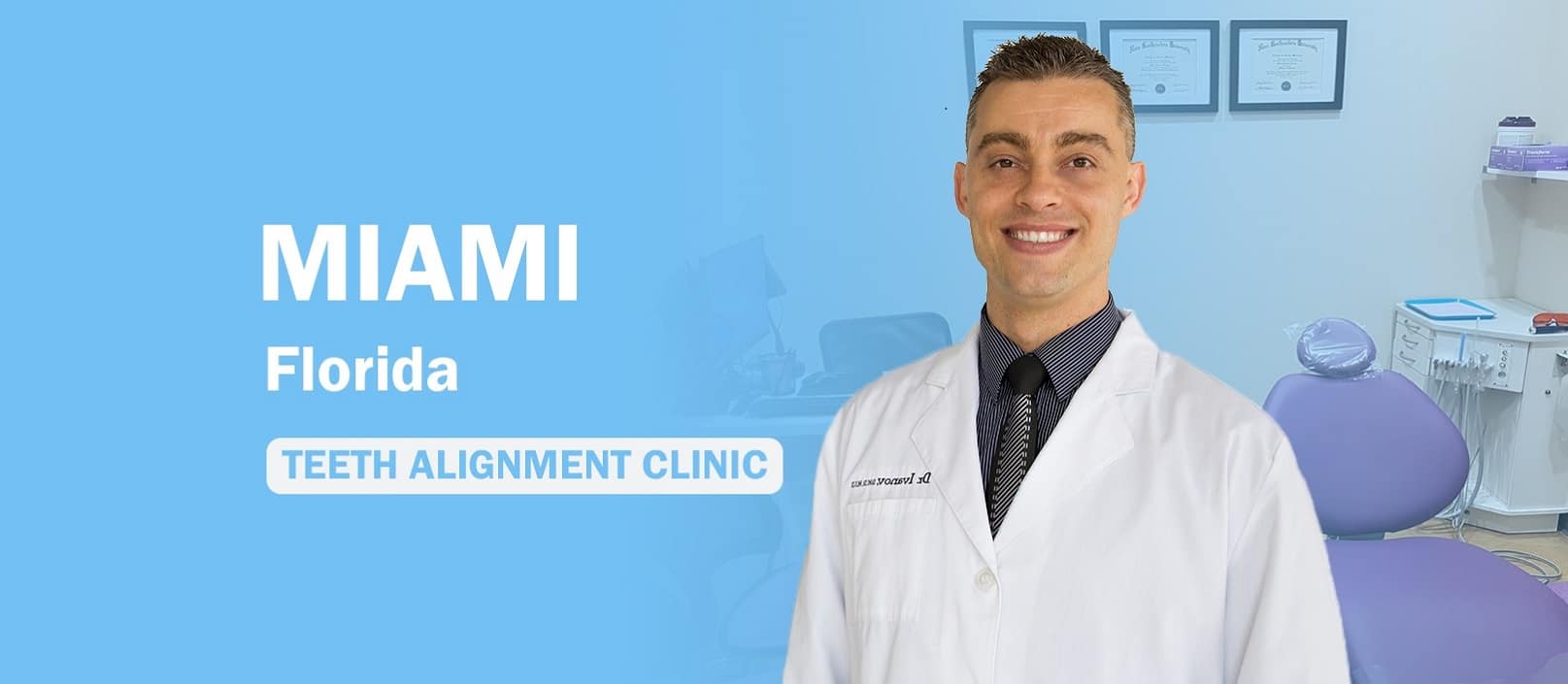 Another thing to consider is that orthodontists in Aventura often offer special deals to their new clients. So if you may receive your treatment at a cost lower than the regular cost advertised on the orthodontist's website. This introductory price is often designed to turn new clients into regulars. It allows you to check the price while also gauging the quality of the orthodontic clinic. It's useful to check the quality of orthodontic care and not break the bank on your very first teeth braces or Invisalign treatment in Aventura FL.
Best Orthodontist for Braces in North Miami Beach FL
Finding an orthodontist in North Miami Beach FL can be challenging. It's difficult to know which local orthodontist might be the best for your braces needs. You should consider the following factors when looking for local orthodontists in North Miami Beach. First and foremost, make sure they're a certified orthodontist. Orthodontists will have a specialized degree beyond dental school and may even belong to some professional organizations. Another great way to check the quality of your orthodontist is through referrals and testimonials. Ask the orthodontist for references of past patients and go through the testimonials and reviews on their website. If the business has no listings, irregular hours, and no reviews, you're better off visiting a more established institution. IVANOV Orthodontic Experts is an Orthodontist in North Miami Beach FL.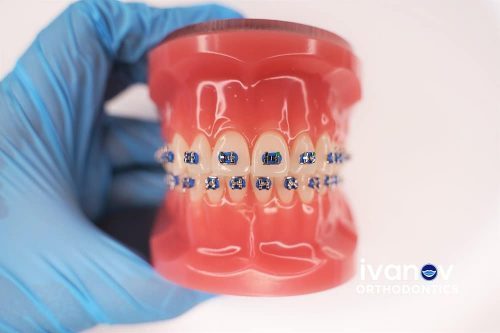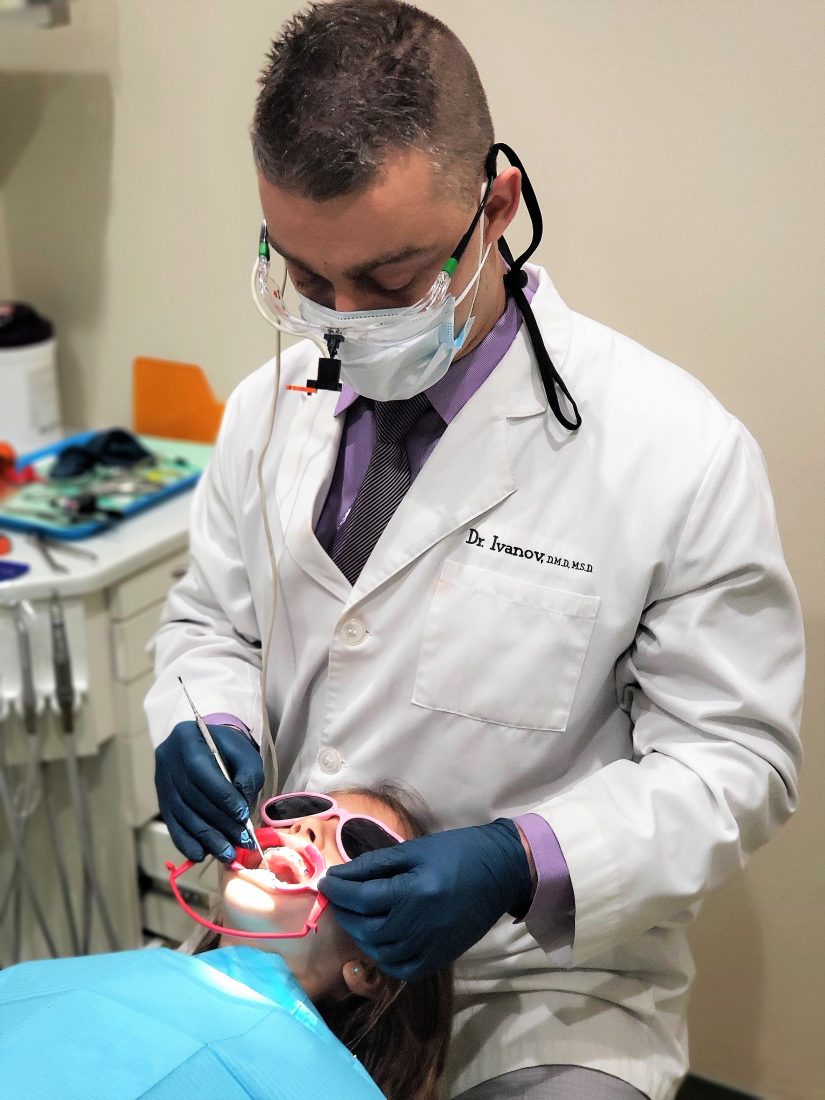 The cost of orthodontic treatment is an important factor to consider when looking for the best orthodontist in North Miami Beach. Simply finding the cheapest local orthodontist prices may also result in cheap results — that's why it's important to seek a certified orthodontist for braces. You can check online reviews to gauge their orthodontic care quality without having to schedule an appointment. There's nothing wrong with finding cheap local orthodontist, but do your due diligence and make sure their services aren't compromised.
Local Orthodontist for Braces in North Miami FL
Do you want to pursue that Hollywood smile by visiting an orthodontist in North Miami FL? Individuals often pursue orthodontic care because they want the million-dollar smile they often see on movie screens. This is especially true if you want assistance in the teeth alignment of your smile. Talk to your local orthodontist in North Miami who can give you an idea of local orthodontist prices and the procedure involved in straightening your teeth.
While talking to your orthodontist for braces in North Miami, something you should bring up — if you have a young family — is pediatric dentistry. Finding a good pediatric dentist is crucial for your family's orthodontic care. Several teeth conditions or issues should ideally be treated when the patient is young. A pediatric dentist and/or orthodontist in the North Miami area can ensure that your family's oral health is well taken care of. Orthodontic procedures like getting braces, fixing an over or underbite, and a wide variety of other dental issues are much easier on younger individuals while their bones and teeth are still growing. IVANOV Orthodontic Experts is an Orthodontist in North Miami FL.
By pursuing orthodontic care for your children, these orthodontic treatments will work faster. Since they work faster, they'll also cost less in the long run. It's far more time-consuming to fix a significantly degraded problem than one that was caught at its inception. So if you have a family or are planning on having one, it's important to find a good pediatric orthodontist in North Miami.
Best Orthodontist in Biscayne Park FL
Orthodontics near me is a specialty within dentistry, which not only addresses our dental concerns but also helps to improve our smiles. Dentistry is a much wider term and dentists cover all dental and oral health-related problems. While orthodontists are specialized in improving our teeth alignment and correcting our bites, etc. Addressing these problems is very essential for healthier and more attractive smiles, and it also helps in improving our overall dental health. Orthodontic problems especially related to our front teeth can hurt our personalities and hurt our self-confidence in our day-to-day interactions with people. Orthodontists use different appliances and devices such as braces or retainers, to treat orthodontic problems. It is important to find a good orthodontist for an effective treatment, whether you are looking for a Biscayne Park orthodontist or an orthodontist in any part of the world.
When choosing the right orthodontist for yourself, it is important to look for a specialized orthodontist for the treatment you are seeking. Finding a specialized orthodontist, such as a pediatric orthodontist when looking for the treatment of children is important to get the best treatment. But many orthodontists specialize in dealing with both children and adults and are also specialized in providing multiple treatments such as IVANOV Orthodontic Experts. IVANOV Orthodontic Experts is an Orthodontist in Biscayne Park FL. They are specialized in dealing with both adults and kids, providing treatment for all their orthodontic needs. It is highly recommended that you book your appointment with IVANOV Orthodontic Experts if you are looking for orthodontic treatment in Biscayne Park, FL.
There are many other good orthodontists like IVANOV Orthodontic Experts. You can use the internet to look for the best orthodontist near me. You can also consult family members or friends that are living close to you and have gone through similar treatment. If they are satisfied with their treatment, you can visit the same orthodontist.  They might also share additional information about the treatment which can be helpful for you.
Best Orthodontist in Sunny Isles Beach FL
Are you shy or hesitant to wear braces for your crooked teeth? It can happen, especially in adults. The first thing which can come to our mind when hearing the word braces is the notorious traditional metal braces. This could be because they are the most visible type of braces, consisting of metal brackets and wires. But we have come a long way in the field of braces and these days braces are hardly visible. There are different types of braces available these days, apart from metal braces. Including ceramic or clear braces, they consist of brackets and wires as well. But these are tooth-colored or clear brackets making them less noticeable. It is made out of ceramic material. There are also the lingual braces, which are made up of metal as well but they are placed in the back of the teeth rather than the front. These types of braces are not visible at all. Many people also opt for clear aligners like Invisalign, which are both convenient and hardly noticeable. They are custom-made according to each patient's requirements after taking their impression and can also be removed.
There are a lot of options when choosing braces for yourself, but it is important to understand that all the braces have some sort of pros and cons associated with them. Not all braces can be effective for any particular case, and the right type of braces for you depends upon the severity of your case and budget, etc. Metal braces are still considered to be the most effective way to treat severe cases and can be the least expensive among the different types of braces. You will need to consult an orthodontist to see which type of braces is the most effective for your case. If you are looking for a Sunny Isles Beach orthodontist, book your appointment with IVANOV Orthodontic Experts to see which type of braces would be best for you. IVANOV Orthodontic Experts is an Orthodontist in Sunny Isles Beach FL. They are specialized in providing treatment for crooked teeth and any other type of orthodontic problems.
America's Top Dentist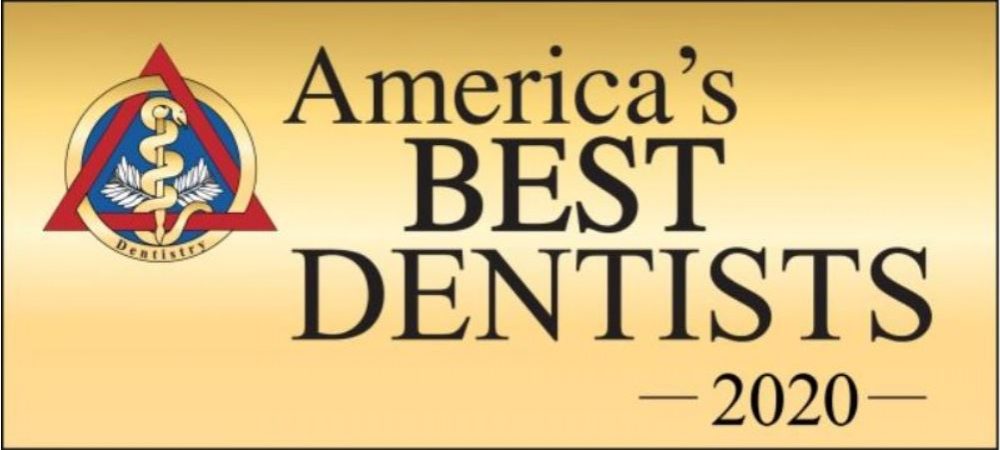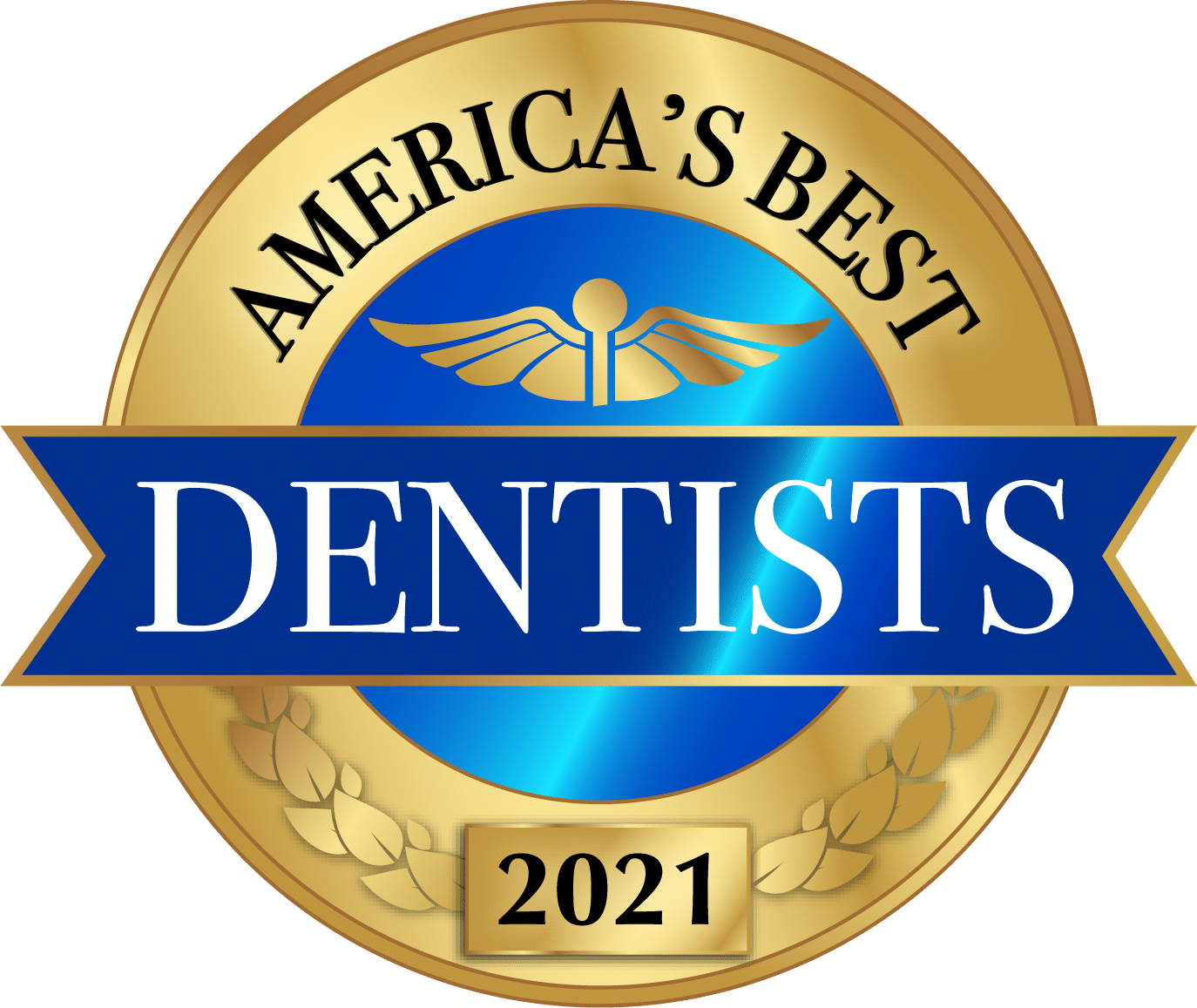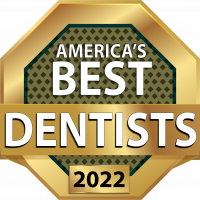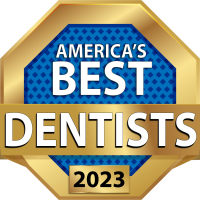 Orthodontist for Braces in Bay Harbor

FL – Best Orthodontist Near Me
When visiting your local orthodontist in Bay Harbor FL, something you should ask them is whether they offer payment plans for dental braces and the kind of insurance providers they accept. It's important to make sure that your insurance is actually going to cover all or part of your orthodontic treatment. Having a certified orthodontist in Bay Harbor is great but you'll also need to be sure you can afford their services.
Talk to the individuals in the office to find out what insurance providers they accept. If they don't accept your insurance information — and you're still interested in that orthodontic clinic — then discuss their payment plans. A payment plan is a great alternative to insurance because you can spend a lower amount of money upfront and instead make smaller manageable payments over an extended time. These payment plans are generally pretty affordable and they help you cover the cost of treatments that may not be covered by insurance or those that have not met the minimal insurance deductible payment. IVANOV Orthodontic Experts is an Orthodontist in Bay Harbor FL.
When looking for an orthodontist in Bay Harbor FL, one of the things to consider is the stability of the orthodontist. As mentioned before, it's important to consider local orthodontist that owns his own practice vs traveling orthodontist that can leave at any moment. You need to make sure you find a reasonable local orthodontist in Bay Harbor without compromising on the quality of care and service provided. New orthodontic practices are often more accommodating than their more established counterparts, even if the level of service they provide is comparable to the very best. Orthodontists for braces and Invisalign — even highly-qualified and experienced ones — often have specials and free consultations when they own their orthodontic clinics in order to build up a strong reputation in the community.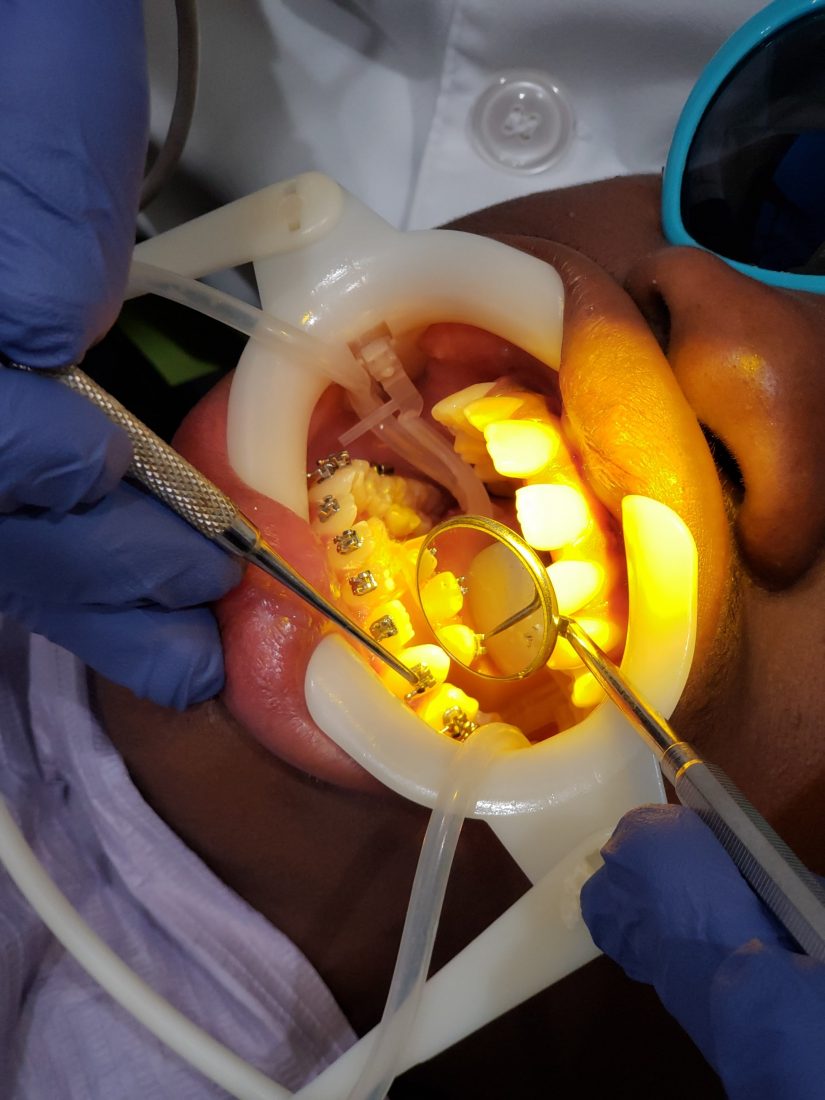 Orthodontist for Braces in Miami Shores FL – Best Orthodontist Near Me
When looking for the best local orthodontists in Miami Shores, you're likely to come across IVANOV Orthodontic Experts and several others. Companies like these are considered to be the best local orthodontists for braces because of their proven track record of success. When you need orthodontic care, your biggest concern is whether the treatment will be quick and successful. If you merely look at the cost of treatment and go for cheaper orthodontists, you may end up paying more in the long run because the treatment may not be very effective. IVANOV Orthodontic Experts, for example, provide expert orthodontic treatments to patients living in Miami Shores that are quick, effective, and reasonable.
IVANOV Orthodontic Experts — and others in that class — provide excellent treatment at a reasonable price. They can even solve tricky orthodontic problems expeditiously. Even if it costs a little more to see significantly better results, this is a trade worth making. Furthermore, visiting such a reputable best orthodontist near me in Miami Shores will also give you access to state-of-the-art equipment and techniques in possibly fewer visits. This ensures that your treatments conclude faster and you end up saving both money and time. IVANOV Orthodontic Experts is an Orthodontist in Miami Shores FL.
With all that being said, it's little wonder that individuals choose clinics like IVANOV Orthodontics when looking for the best local orthodontist in the Miami Shores area. Making sure you have the best orthodontist is not just a nicety, it is a necessity for your current and future health and well-being. Call IVANOV Orthodontic Experts today for a consultation about braces.
Best Orthodontist in Hallandale Beach FL
Are you looking for a Hallandale Beach orthodontist near me? We will discuss how you can find a good orthodontist from multiple orthodontists in your area. But it is important to mention the name of IVANOV Orthodontic Experts when discussing a good orthodontist in Hallandale Beach. IVANOV Orthodontic Experts is an Orthodontist in Hallandale Beach FL. They are committed to providing the best treatment using modern orthodontic technologies.
When choosing the best orthodontist, the most important factor to consider is of course the effectiveness of the treatment. One way to evaluate the treatment of any orthodontist is by reading reviews and testimonials of past patients. You can also look for any before and after treatment pictures they have provided on their website or clinic. Before and after treatment pictures are also very motivating if the result is good, especially if you are looking to straighten your teeth. You can also consult multiple orthodontists in your area; compare their treatment and payment plans to see which would be the best option for you.
There are some other factors you should consider when choosing the right orthodontist, apart from good treatment. The location of the clinic is also very important, as orthodontic treatments can last for several months and years. You might have to visit the clinic several times during your treatment, so make sure the clinic is located at a convenient location.  If you have a busy schedule on weekdays due to a job or any other reason, choosing an orthodontic clinic open on weekends can also be an important factor. This will make sure your orthodontic treatment remains convenient and you don't have to worry about taking a leave from your work to visit your orthodontist. It is especially important for children in schools, as weekend appointments will make sure there is no obstruction in their educational activities. You might also want to consider the office staff when choosing the right orthodontist. Make sure the staff provides excellent customer service. They should be friendly and well-trained.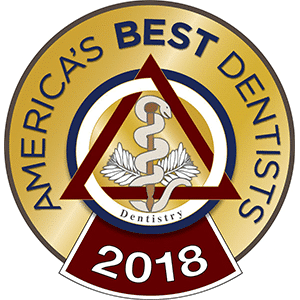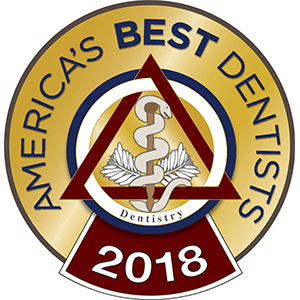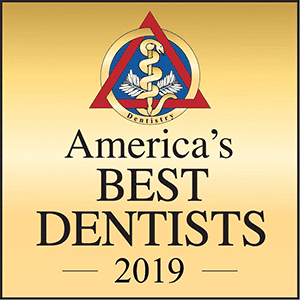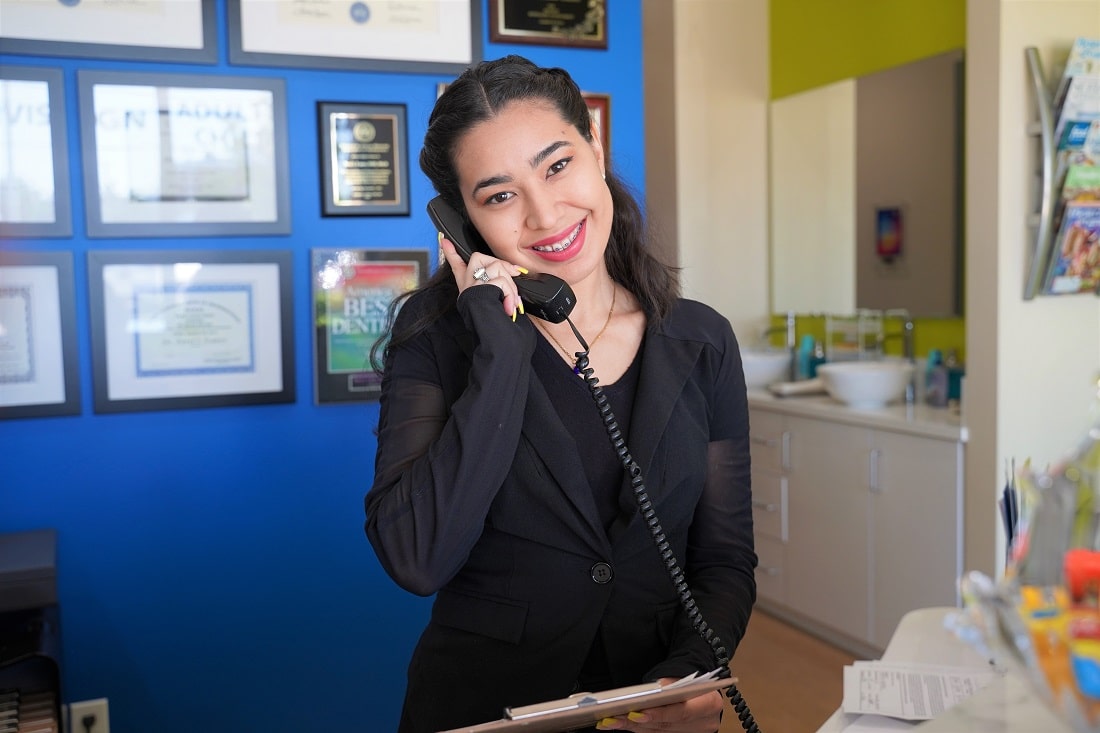 Finding an orthodontist in Miami Shores with reasonable prices is important because orthodontic treatments can often range from thousands to tens of thousands of dollars. Making sure you receive the best orthodontic care from a certified orthodontist is important but so is the price you spend for it. After all, it does you no good to find the most qualified doctor in the world at an ideal location if you can't afford them.
Make it Easy and Visit an Orthodontist Located on Biscayne Blvd — Best Local Orthodontist Miami
When you're looking for a local orthodontist, one of the first things to consider is accessibility. Find a local orthodontist in Biscayne Blvd. Finding a local orthodontist in Miami won't do you any good if the drive is long. It's far better to find local orthodontists like IVANOV Orthodontic Experts who are in your area. There are various reasons why seeking orthodontic care from a local orthodontist is far better than making the commute. One of the factors people don't consider is that commuting takes a lot of time and money. If you have to travel across town to get to your local orthodontist for your orthodontic care, you end up spending money in terms of gas and also lost time that could be spent on other productive tasks. Time is money, especially if you have to take time off work just to meet your orthodontic appointment.
The more time you take off work to meet an appointment deadline, schedule your orthodontic treatment, or receive care from an orthodontist in Biscayne Blvd, that's time you could have been spent earning money. Even if you don't have to take time off work, you'll still have to take time away from other pressing matters such as doing the laundry, picking up your kids from school, or attending sporting events. So there are a lot of reasons why you should look for local orthodontists.
Besides the time constraints, some people also find it hard to manage transportation. Perhaps you don't have a car or easy access to public transportation, perhaps you live in a one-car household — in both these situations, you'll have to bend over backward to maintain your local orthodontist appointment, especially if you need to go for regular appointments. If you find local orthodontists in your neighborhood that are open on Saturdays. IVANOV Orthodontics is one of the best local orthodontists serving Aventura, North Miami Beach, Miami Shores, Bay Harbor, North Miami, Hallandale Beach, Sunny Isles Beach, and Biscayne Park. You can schedule an appointment and we can also show you some before and after photos as evidence of the value of orthodontic procedures.
Contact Us
IVANOV Orthodontic Experts
12866 Biscayne Blvd, North Miami, FL 33181
https://www.google.com/maps?cid=154326063970645489
Call us at (786) 540-1919 to schedule a free orthodontic exam.
Five-Star Patient Testimonials
Omg. I came here as a second opinion due to high prices and crazy time frames from another office. They welcomed me with open arms and their friendly atmosphere made me feel so comfortable and confident!Doctor I is very knowledgeable and set my expectations perfectly. 2 weeks later the team had me in braces! I couldn't be happier!
Empress Vali
I just wanna say Dr Ivanov and his teams are the best!!! I had a very easy breezy experience getting my braces. Everyone was extremely gentle and informative the place was super clean and fresh. They deserve 1000 stars and more. I absolutely love the experience but best of all how caring everyone was.
Jade Menos
When i say the reviews are pretty much an understatement, it does no justice. the service is amazing, The staff takes their time to make sure that you feel very special. if i can leave a honest review 100 times i would. im very pleased and happy that i found this place. thank you guys so much! i have found a HOME!!
Brittnisha Marks
Amazing experience! I've had my braces for 6 month now and I'm impressed of how much my teeth have changed. No pain at all. Dr. Ivanov is such a sweet person and very professional, he knows what he's doing and always cares for patients personal concerns. Highly recommended!
Tula Garcia
Dr. Ivanov was amazing. When I first got my braces I was scared it was going to last 4yrs for my teeth to look better but it only lasted 2yrs and the results are beyond amazing. I'm really happy with everything and would absolutely recommend him to anyone. Thank you so much.
Kimberly Martinez
Very good experience. The attention was great. The doctor is very punctual and they don't make you wait, which for my busy schedule is super important. Also, the time the doctor told me I had to wear the braces was the exact time I needed and I was very happy with the results. Definitely recommend him.
Laura Jimenez
Dr. Ivanov was amazing. He was very understanding and took the time to explain, every step of the process for my daughters braces. I am proud to say with great care her braces were finally removed and the end result is the beautiful smile she now has. Thank you
Christina Jenkins
Ivan and his staff made my experience a smooth and convenient process. I am absolutely delighted and satisfied with the progress and how far my teeth has come. Ivan and his staff works effortlessly to ensure that my teeth are perfected beyond my expectations. If I had any other choice I would still choose Ivanov Orthodontic experts.
Joshua Xavier
My family and I are so happy with the results of Dr. Ivanov!!! So knowledgeable, kind and always available to answer questions. I am so happy we found him and his staff. I am looking forward to addressing my dental needs now that the family is on track!!! How many can say that about their dental experts. Way to go Dr. Ivanov!!!
James C. Murphy
He is awesome. You will start seeing changes quick in your smile. He shows passion in his work, he cares about you and your smiles. The office is very nice and great customer service. You will be in good hands if you choose to go with him.
Ketty Platon
Why orthodontic care is important?
Importance of orthodontic care:
Dental and oral health is important for healthier smiles and our overall health. While regular brushing and flossing, can help us maintain good oral care, but some dental issues requires orthodontic treatment. These problems are related to our teeth alignment and bite problems etc. Crooked or crowded teeth can have a serious impact on our dental health and it is important to get quality orthodontic care to treat these issues. The orthodontic treatment to straighten teeth or correct bite involves the use of braces.
Orthodontic care providers are specialized in a part of dentistry related to teeth and bite alignment etc. It is important to visit an orthodontic care specialist if you have issues related to teeth alignment or bite problems. Orthodontic care specialist uses different orthodontic tools such as braces and retainers, etc. Some orthodontic treatment times can involve several months and years, so it is important to find high quality orthodontic care providers.
How to find quality orthodontic care?
Quality orthodontic care:
Finding high quality orthodontic care providers is important so your treatment is effective and provides the desired results. When talking about quality orthodontic care, it is important to mention the name of IVANOV Orthodontics. IVANOV Orthodontic Experts is one of the best orthodontic care providers in the US. Whether you require quality orthodontic care traditional braces or invisalign aligners, you will get the best orthodontic care and effective treatment plan. To look for high quality orthodontic care providers in your area start looking for orthodontic care clinics through internet.