Regardless of where you live, you may need orthodontic care such as dentofacial orthopedics for children, metal braces like traditional braces, or another type of orthodontic treatment. Your local orthodontist Miami is a great resource to guiding you through what treatment type is best for you.
Orthodontist nearby – nearby orthodontist
If you live in Miami, Florida, and are in need of orthodontic treatment for creating beautiful great smiles, you might have searched words such as orthodontist nearby Miami FL who offers traditional braces like metal braces. Or you were researching orthodontic treatment options available from your nearby orthodontist. Maybe you want to find an orthodontist near you or a family dentist and orthodontist near me so you can have short drives to get to the dental office.
Additionally, you might be concerned about the potential expenses of your orthodontic treatment so you are curious about payment plans and what your treatment plan costs. And as with anything, you might be wondering if the cost is worth it. That means it is likely that you have lots of questions. Ultimately, you should consult your orthodontist for specific tailored answers for your specific needs. The orthodontist who thoroughly examines your mouth, your teeth, and gums will be the best person to answer your questions.
However, before moving on let's hear what the experts of orthodontic medicine have to say about orthodontist nearby:
Malocclusion is a common oral disorder (Navabi, et al 2012).
Unfortunately, its effects can be far more than just on oral health (Navabi, et al 2012).
It can have negative impacts on a person's social life and self-confidence. (Navabi, et al 2012).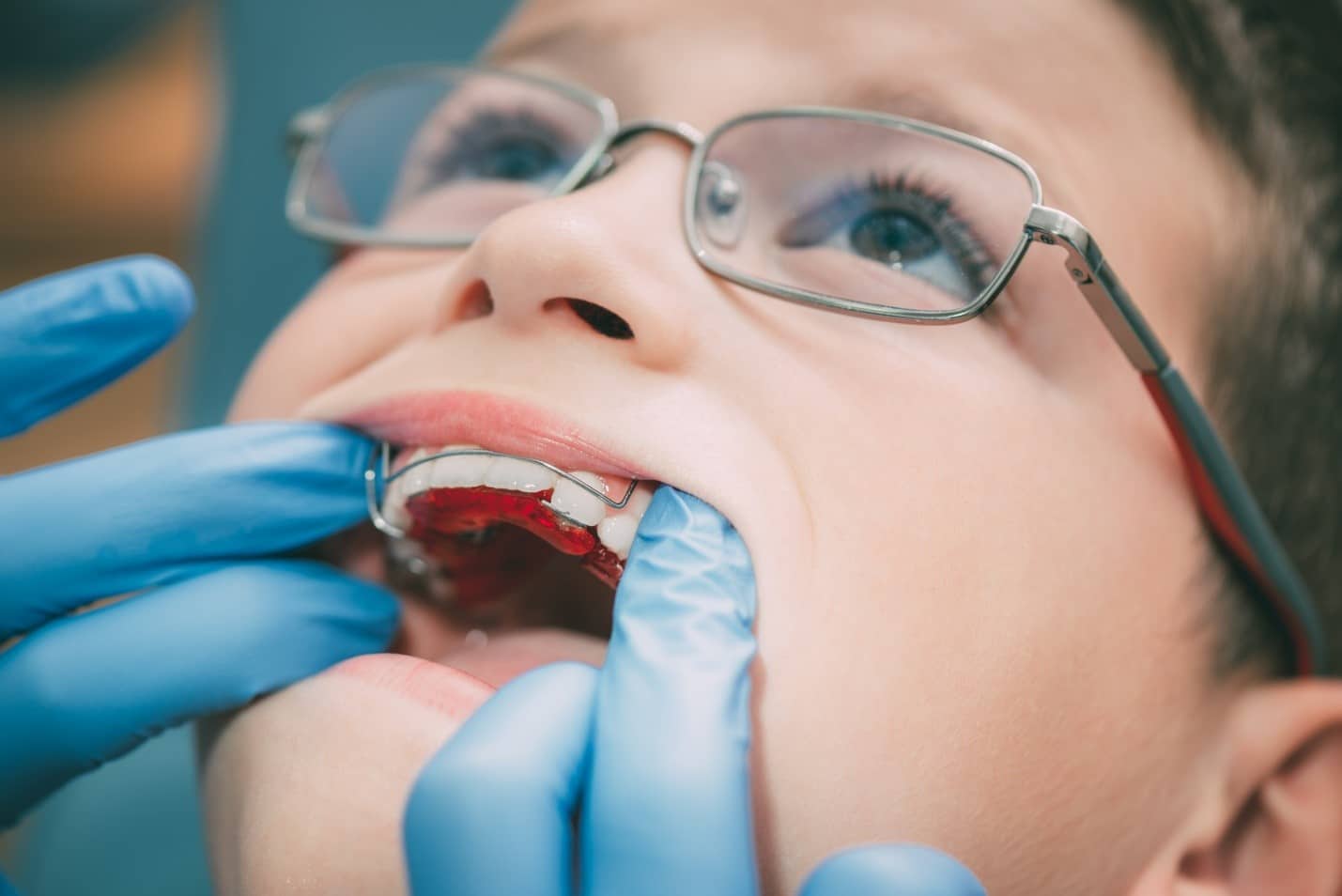 What is the use of braces for teeth? Invisalign orthodontist near me
So first, you might be wondering if braces are worth it and what they are used for. Braces are tools that orthodontists use that help correct malocclusion problems, crooked teeth, crowding, and issues with jaw alignment.
Many people may require braces when they are teenagers, and for some they might have required braces earlier on in life. The American Dental Association recommends that children should visit the dentist as early as 6 months of age or after the first tooth erupts to ensure that any potential orthodontic and dental issues can be picked up early.
The American Orthodontic Association recommends that a child as young as 7 years old can have orthodontic treatment, but most people generally get it in their teenage years.  That being said, adults also get braces.
Braces slowly straighten and align your teeth to improve things like bites; if you have an overbite or an underbite your orthodontist may recommend braces.
Many people also get braces to adjust their smile. They may not have had any specific recommendations from a dentist but might have just disliked their appearance, specifically their smile, and decided it was time to do something about it.
There are many treatments that can help with orthodontic problems. These include braces which are custom made and can either be removable or fixed depending on your circumstances. They help move your teeth in the appropriate position.
How much money will it cost to wear braces? Top rated orthodontist near me
Depending on the type of braces that you opt to get, you may be paying as low as $3,000 or as high as $10,000 for the overall treatment costs. For example, if you opt for traditional metal braces, which are generally the cheapest option, you will most likely be paying on the lower end of the scale.
Whereas if you opt for something like lingual braces, which can be more advantageous aesthetically then traditional metal braces, you might be looking at up to $10,000 in costs. Most people want to be confident and comfortable during their treatment, and so prefer to opt for options that are not easily visible and do not draw unwanted attention to their mouths. The lingual braces are placed behind the teeth and are completely hidden, making them a good option for those who want to completely hide their braces.
Another option is to get Invisalign which is roughly between $4,000 to $6,000, but can be less or more depending on your specific circumstances. Invisalign is another good option for those who are concerned about their aesthetics. There are obviously pros and cons to whatever option you pick and so it is important to pick an option in collaboration with your orthodontist.
With all these different options, it is necessary to speak to your orthodontist about hygiene for your oral health, and care for your orthodontic appliance. Additionally, it is imperative to follow these instructions so that you will get the best out of your treatment.
Are orthodontists worth it? Find orthodontist near me
If you are not convinced that it is worth visiting an orthodontist for orthodontic treatment, you might be considering some DIY options and other cheaper, but far less effective options to improve your smile. Although these options might seem attractive cost-wise, an orthodontist is the only one who can perform a thorough orthodontic examination of your teeth, jaws, and overall oral health and can decide best which option suits you. Any DIY options might cause you more problems in the long run.
Additionally, some general dentists claim to also be able to perform orthodontic treatments and while some are fully capable of some orthodontic treatments like Invisalign, others might simply advertise themselves as such without the necessary additional training that is required. Therefore, before deciding on a health professional for your orthodontic treatment, it is necessary for you to do your own research and make sure you're making the best decision for your oral health and your beautiful smile.
Can my orthodontist charge me more than my dental plan allows? Family dentist and orthodontist near me
You might be wondering if you're able to use dental plans for your orthodontist appointments, and what other payment plans may be available to you. The best way to find this out is to speak to your particular orthodontist as different orthodontic clinics might be preferred providers for different plans. Additionally some orthodontic clinics allow you to opt for a payment plan to help with costs.
It is essential that you speak to your orthodontist about what your dental plan covers and how much they can charge. Dental plans can vary in what they cover and can also vary in deductibles and out of pocket expenses and so it is necessary for you to understand your specific payment plan in light of your orthodontic treatment. Not all dental plans cover orthodontic treatment, and any dental plans that cover some orthodontic treatment may not cover all your required orthodontic treatments. If you have a plan that does not cover all the necessary orthodontic treatments that you require, you might find that your total costs might be more than your plan allows for.
Reference:
Navabi, N., Farnudi, H., Rafiei, H., & Arashlow, M. T. (2012). Orthodontic treatment and the oral health-related quality of life of patients. Journal of dentistry (Tehran, Iran), 9(3), 247–254.
Contact us:
IVANOV Orthodontic Experts, 12866 Biscayne Blvd, North Miami, FL 33181
https://www.google.com/maps?cid=154326063970645489
Call us at (786) 540-1919 to schedule a free orthodontic exam.
Learn More about The 7 Most Successful Orthodontist Hollywood in Region at
Getting A Great Smile at an Orthodontist in Hollywood, Florida