Metal Braces for Adults | Orthodontist in North Miami FL 33181
A smile is a very important trait of every person's personality. It is one of the first things, which people use to notice in someone. People with crooked teeth hesitate to smile in public. If you have beautiful and aligned teeth you would smile perfectly in public. It is estimated that around 50% of people suggest that a smile is a notable feature of a person when we meet them for the very first time. Human teeth should be aligned like keys on the piano. Many people have a poor smile, crooked teeth and poorly aligned bite due to poor teeth alignment. Overlapping teeth are difficult to clean and give rise to a different kind of mouth problem for example tooth decay. Childhood is always preferred for teeth alignment and positioning. Various orthodontic appliances are available for dental treatment. Adults are using a different range of orthodontic treatment for the alignment of their teeth. Metal braces for adults have produced really good results and solve many tooth problems. American Association of orthodontists suggested that one out of five orthodontic patients have an age of 18 years. There is no specific age for a person to wear braces. The Braces straighten your teeth; provide you with a better grip on jaws and a better smile. Patients are required to pay a visit to an orthodontic clinic. They are also prescribed to eat some specific type of food but in some type of braces, you can eat anything you want. After wearing braces you should take proper care of dental hygiene. If cleaning is not done properly it may result in some serious dental diseases.
How much metal braces are for adults
Many adults are facing the problem of misaligned teeth and bad bites. Nowadays people are using orthodontic treatments to get rid of all these dental problems. The uses of metal braces for adults are helping a lot in maintaining oral health. Self-confidence is very important to maintain a successful career and live a happy life. But many adults are not confident about their looks. So they hesitate to face society and have low self-confidence. The Orthodontist provides many benefits and helps to solve all these problems of crooked teeth. The cost required for this treatment depends upon time and type of treatment respectively. On average an adult wears braces for 6 months whereas some wear them for up to one year. Before starting this treatment, you should know how much experience your orthodontic have regarding a specific dental issue? Do they have any dental insurance plans? Make yourself fully aware of all the pros and cons of the treatment. Following are the examples of braces which are being used today:
Metal Braces.
Lingual braces.
Self-ligating braces.
Metal braces for adults
To cure misaligned teeth, metal braces is the most common and effective option. It improves your personality by aligning your teeth and provides you with better oral hygiene. There are different types of braces used for this treatment. The work of all braces is slightly different from each other. But the main target of braces is to correct the alignment of teeth. Following are some of the reason why orthodontic will recommend you to wear braces:
Your teeth are overlapping, crooked, so they should be straightened.
If you have gaps between your teeth, it should be removed.
You are facing a problem of over and under bites due to which lower and upper jaw do not meet properly. This condition is also known as malocclusion.
If the above-cited problems are not solved. This may lead to many oral health problems. For example:
Difficulty while eating food.
Difficulty in cleaning teeth, this result in many oral health problems.
Prominent teeth are damaged.
Jaw and muscle strain causes headaches.
Speech obstruction.
Losing self-confidence.
Teeth are straightened more effectively during growth years. The perfect age for wearing bracing is 10 to 14 years. But the braces are effective at any age. American association of orthodontist have many success stories and treated successfully almost 1.5 million adults in the year 2014.
Cost of metal braces for adults
How much are metal braces for adults? This is a very common question by all the patients. Orthodontic treatment is very expensive, and the person with average pay scale cannot afford it. But this doesn't mean that the person with low income cannot get this treatment. There are many ways to find affordable adult braces treatment if you know the proper channels. Following are the routes that you may follow to avail adult's braces treatment on affordable prices.
Adopt a traditional route
Tradition metal braces are less expensive than lingual and invisible braces. The traditional metal braces are not so glamorous, but they are effective to a cure any dental problem. These are cost-effective and are also lighter weight. A person has to pay $5000 for this treatment according to delta dental.
Orthodontist school clinic
Rather than going to an orthodontic clinic, pay a visit to an institution. They are less expensive because senior students are employed to treat the patients. Some counties develop dental schools for regular monitoring of patients and to provide them with cost-effective facilities.
Average cost of metal braces for adults
In the following topic you will get to know in more detail about the average cost of metal braces for adults:
Payment plans
Some orthodontic clinic offers some flexible payment plan for those who cannot pay the expenses all together. When you go for this treatment, ask the orthodontic in detail about their flexible payment plan. These plans include paying money in installments of about two years. How much do metal braces cost for adults? I hope you will find this answer in the following article. They may also offer some low price rate offers, so even person with low income can avail this orthodontic treatment. These plans are very helpful when you are looking for affordable metal braces.
Using credit cards
Payment by credit card is also a better option. Though the interest is higher it will allow you to avail the treatment timely. You may delay the payment according to your bank policies and financial statement.
Find dental assistance programs
Some countries offer dental assistant plans for families belonging to low economic status. So these families can avail different dental treatments. North Carolina health fund is given to these families to treat their oral health problems. The countries may run free medical clinics for these families or give them treatment on affordable prizes.
Clear or metal braces for adults
These braces are made up of metal brackets and known to be the oldest type of braces. But with the development of technologies, these metal braces are now lighter in weight and smaller in size. The stainless steel is used to make brackets which are connected to each other through a metal wire. For securing the wires in correct place a metal or rubber ties are used in these metal braces for adults. Teeth positioning is done by tightening the wires at different places. Sometimes upper and bottom teeth are pulled in a specific direction by using large rubber bands or metal chains. You can also select your favorite color of rubber for your braces. It takes almost two hours to fix these brackets. After the initial fit patient may feel some sores in the mouth. The drawbacks of metal braces are:
They are not removable. They are only removed when the teeth are properly aligned.
You may suffer from various dental diseases if these braces are not cleaned properly on a regular basis. Brushing and flossing of teeth should be done regularly to avoid these problems.
Invisible braces are totally different from metal braces for adults. They contain a plastic aligner in them. This aligner fit over the teeth and corrects its position within time. The common terms used for this type of braces are clear aligner or removable aligner. This is a modern type of braces; these are removable so a person only wears them when they are needed. These are more comfortable than metal braces. The Invisible braces are used in many types of orthodontic cases and 90% of adults use these braces. To carry out invisible braces treatment your orthodontic will create a 3D image of your teeth. This is used to plan the treatment procedure further. The aligners which will be used in the treatment get ready within a month. This treatment includes the use of different type of aligners, which are changed after one or two weeks. In this whole process cleaning your teeth is a very important point. You should have to visit your orthodontist near me after six weeks to know about the progress in your treatment. These braces are removable, so you can clean your teeth properly. This eliminates the danger of gum and tooth decay. But the patient still has to wear it 20-22 hours for quick results. The average time needed for this type of treatment is about 12-18 months.
Lingual braces are fitted behind the teeth. No one can see them because they are facing inward. The common names used for this type of braces are hidden, or Incognito braces. These braces are only visible when the mouth is opened wide. The brackets are fitted behind the teeth; they may be of standard fit or individually adjusted according to the shape of your teeth. These are very expensive braces as compared to metal braces for adults. Along with the advantages these braces for adults have disadvantages too. These are:
These are not visible so, it's very difficult to clean them. This gives rise to many other dental diseases.
These cause more speech defects. Many people who were using these braces experience bad pronunciation and certain changes in their speech. This problem arises because these braces are hidden behind the teeth.
The ceramic braces are made up form material which is similar to teeth. These brackets may have the same texture and color as normal teeth. The wires which are used for connecting the brackets are also tooth-colored. These braces work similar to other traditional metal braces for adults. The question is which braces to chose ceramic vs metal braces for adults? The drawback of ceramic braces is that:
The elastic band used in ceramic braces can be stained, if not cleaned regularly.
These are more expensive than metal braces because of the material used in their formation.
Self-ligating braces are the same as conventional braces. They are fitted outward and used wires to connect the brackets. With the influence of modern technologies, many brands like Damon (a braces brand name) now offer transparent brackets. These are mostly used by people who are conscious about their looks and personality. The damon self-tightening system contains heat-activated wires. These are self-ligating, so they are more adjustable and comfortable. They don't make use of any elastic bands, which makes them more suitable from the hygienic point of view. Due to their elegant design and material food do not stick in them. These show faster results as compared to metal braces for adults. And you have to pay fewer visits to the orthodontist because of their flexible adjustment.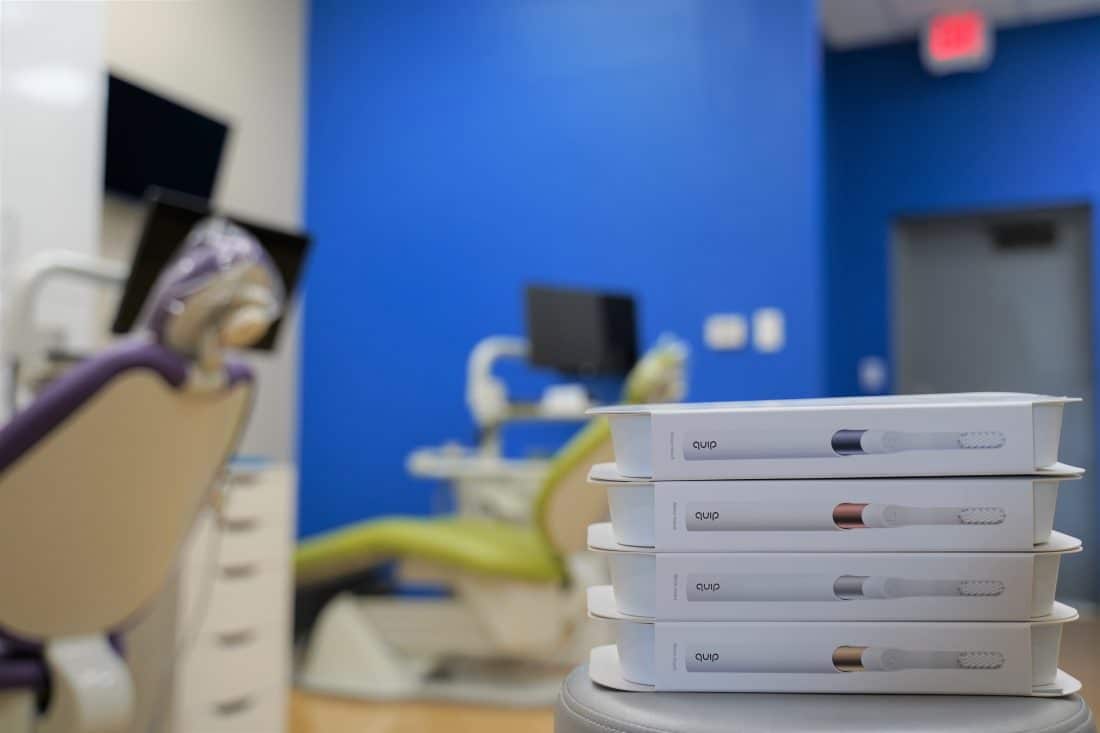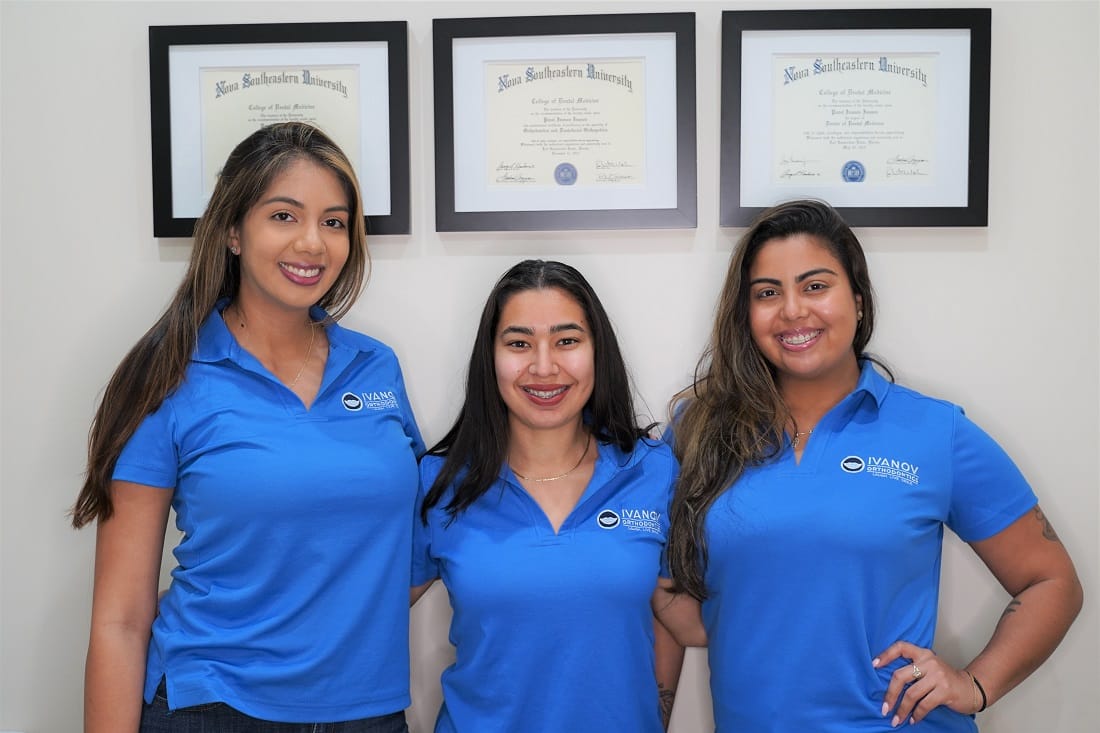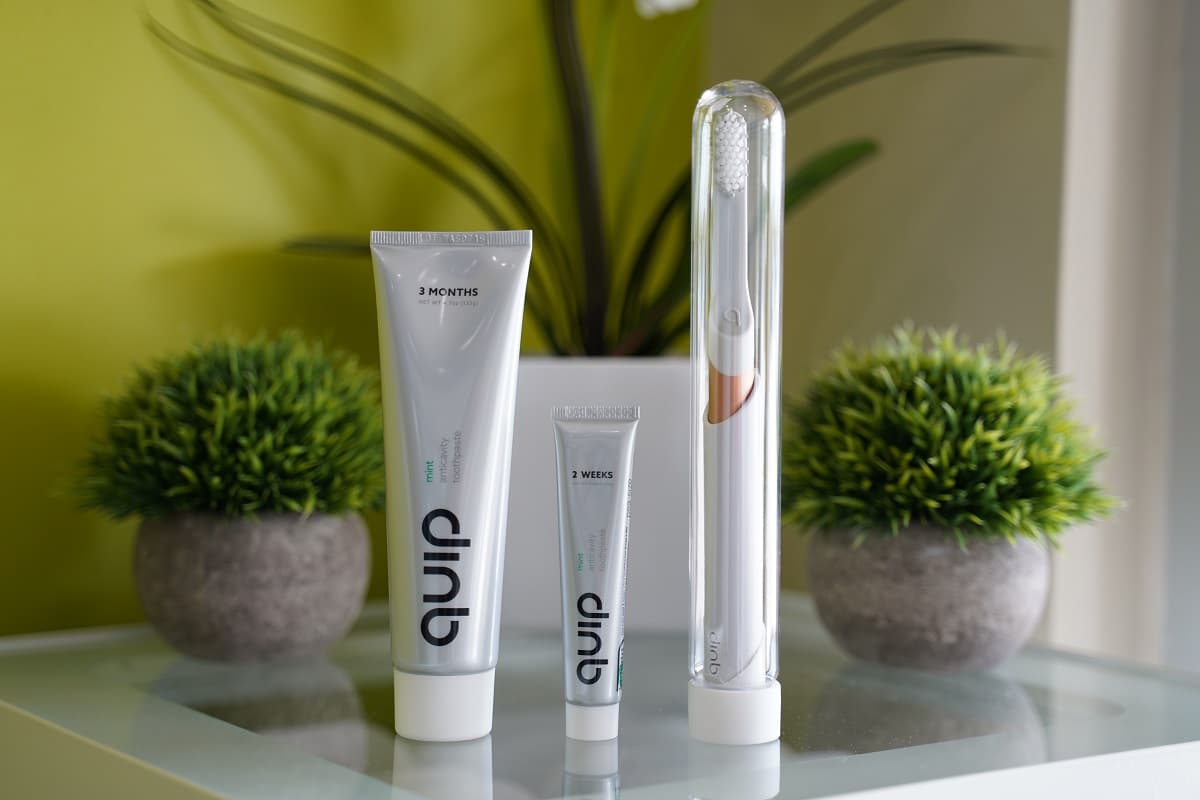 FIVE-STAR PATIENT TESTIMONIALS
Omg. I came here as a second opinion due to high prices and crazy time frames from another office. They welcomed me with open arms and their friendly atmosphere made me feel so comfortable and confident!Doctor I is very knowledgeable and set my expectations perfectly. 2 weeks later the team had me in braces! I couldn't be happier!
Empress Vali
I just wanna say Dr Ivanov and his teams are the best!!! I had a very easy breezy experience getting my braces. Everyone was extremely gentle and informative the place was super clean and fresh. They deserve 1000 stars and more. I absolutely love the experience but best of all how caring everyone was.
Jade Menos
When i say the reviews are pretty much an understatement, it does no justice. the service is amazing, The staff takes their time to make sure that you feel very special. if i can leave a honest review 100 times i would. im very pleased and happy that i found this place. thank you guys so much! i have found a HOME!!
Brittnisha Marks
Amazing experience! I've had my braces for 6 month now and I'm impressed of how much my teeth have changed. No pain at all. Dr. Ivanov is such a sweet person and very professional, he knows what he's doing and always cares for patients personal concerns. Highly recommended!
Tula Garcia
Dr. Ivanov was amazing. When I first got my braces I was scared it was going to last 4yrs for my teeth to look better but it only lasted 2yrs and the results are beyond amazing. I'm really happy with everything and would absolutely recommend him to anyone. Thank you so much.
Kimberly Martinez
Very good experience. The attention was great. The doctor is very punctual and they don't make you wait, which for my busy schedule is super important. Also, the time the doctor told me I had to wear the braces was the exact time I needed and I was very happy with the results. Definitely recommend him.
Laura Jimenez
Dr. Ivanov was amazing. He was very understanding and took the time to explain, every step of the process for my daughters braces. I am proud to say with great care her braces were finally removed and the end result is the beautiful smile she now has. Thank you
Christina Jenkins
Ivan and his staff made my experience a smooth and convenient process. I am absolutely delighted and satisfied with the progress and how far my teeth has come. Ivan and his staff works effortlessly to ensure that my teeth are perfected beyond my expectations. If I had any other choice I would still choose Ivanov Orthodontic experts.
Joshua Xavier
My family and I are so happy with the results of Dr. Ivanov!!! So knowledgeable, kind and always available to answer questions. I am so happy we found him and his staff. I am looking forward to addressing my dental needs now that the family is on track!!! How many can say that about their dental experts. Way to go Dr. Ivanov!!!
James C. Murphy
He is awesome. You will start seeing changes quick in your smile. He shows passion in his work, he cares about you and your smiles. The office is very nice and great customer service. You will be in good hands if you choose to go with him.
Ketty Platon
Ceramic or metal braces for adults
Ceramics braces are more expensive while metal braces are affordable.
Ceramic braces are colored while while metal braces are not colored but may contain colored bands.
Ceramic braces are uncomfortable while metal braces are comfortable.
Ceramic braces are easily stainable while metal braces cannot stain.
Conclusion
It's never too late to make your smile perfect. You just need to find a better orthodontic treatment and choose which type of affordable braces you want to wear. Metal braces for adults are the most efficient and cost-effective braces. All types of braces have their own pros and cons. Metal braces are cost-effective but are slightly uncomfortable. Lingual braces are invisible but, their prices are quite high. Adults should wear braces to protect their smile and live their life more confidently. Adults should get braces if they have misaligned jaws and crooked teeth. They should use braces because; the modern braces are more comfortable and available at affordable prices. The invisible braces are also available now. While wearing this type of braces you can eat every type of food and brush your teeth without any difficulty. An orthodontist suggests specific treatment after careful examination of the patient. Correct treatments at the right time provide protection against many dental diseases and have life-saving effects.
Contact Us
IVANOV Orthodontic Experts
12866 Biscayne Blvd, North Miami, FL 33181
https://www.google.com/maps?cid=154326063970645489
Call us at (786) 540-1919 to schedule a free orthodontic exam.