There are many choices out there for orthodontic treatment, and you might be considering clear braces.  A local orthodontist will be happy to help you learn more about ceramic braces and the Invisalign clear aligner system.
Clear fixed braces near me – affordable clear braces
You may have heard of clear braces and weren't quite sure what they were. It's a term used for a couple of different kinds of invisible braces. One of them is Invisalign clear aligners. The other is ceramic braces.
Ceramic braces, or clear fixed braces near me Miami FL, are tooth colored ceramic or plastic brackets used with a light colored wire so you get the speed and 24/7 effectiveness of bracket and wire style braces without everyone being able to see that you are getting orthodontic correction.
They work quite differently than Invisalign aligners do, and we will look at this more in just a bit. But first let's check in with some of the experts of orthodontic medicine to see what they have to say on the subject of clear fixed braces near me and Invisalign.
Invisalign is becoming increasingly popular as one way to correct misaligned teeth and malocclusions (Kuncio, 2014).
You will need to follow your orthodontist's instructions carefully when you get either clear braces or Invisalign to make your orthodontic treatment successful (Kuncio, 2014).
There are several things both pro and con to keep in mind with both types of treatment as well as the recommended guidelines (Kuncio, 2014), for both doctors and patients.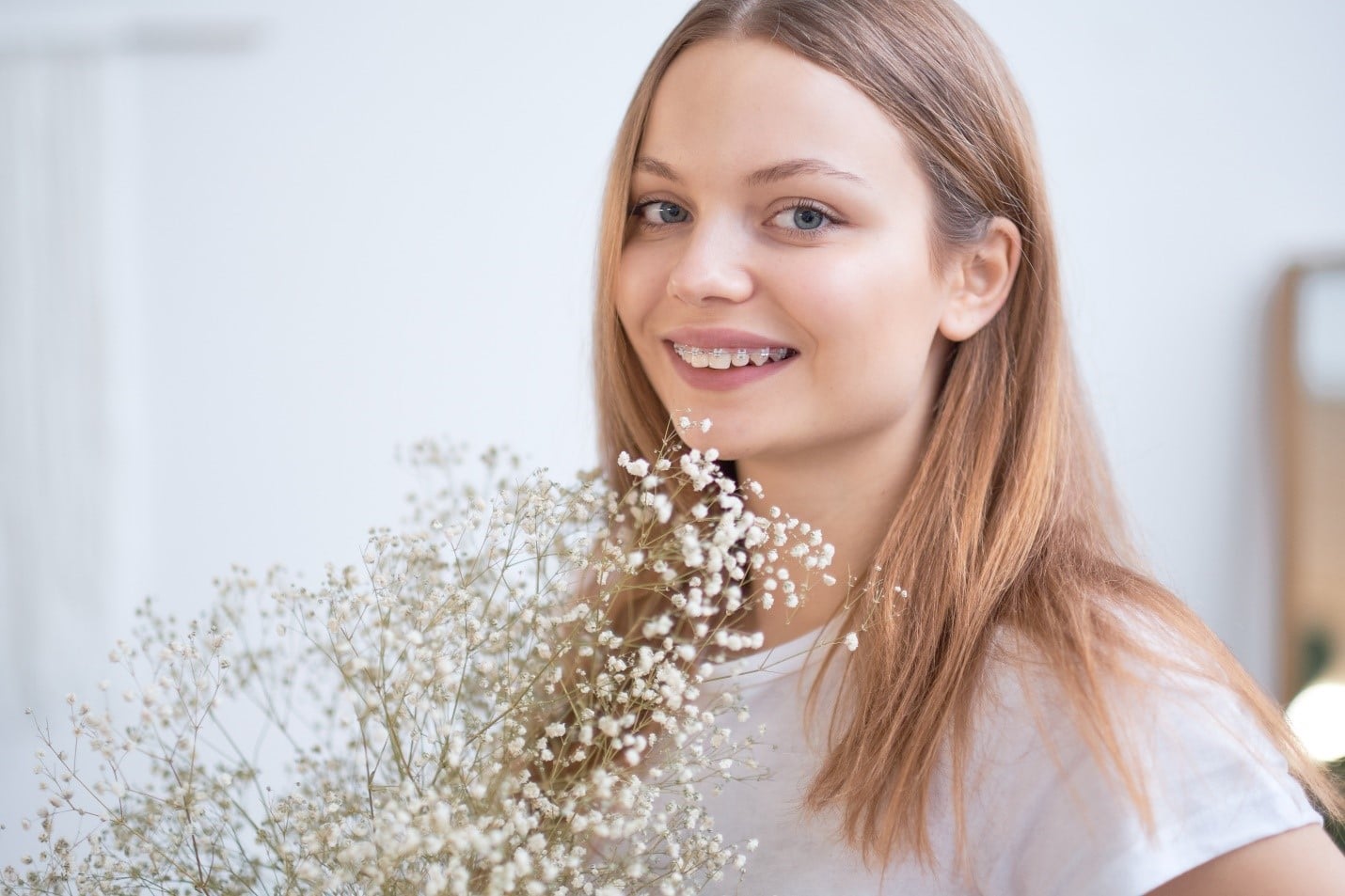 What is the difference between clear braces and clear aligners? Invisible clear braces
Clear aligners like the Invisalign system use a set of trays that you change out every few weeks. Like bracket and wire style braces, they apply gentle pressure to the teeth and move them into their new, healthy alignment position. They can accommodate up to class two malocclusion issues and they can correct mild to moderate dental spacing issues, crooked teeth, and misaligned teeth.
Clear braces or ceramic braces on the other hand are a different kind of braces system in that they don't use highly visible metal but rather use either a clear material or a tooth colored ceramic set of brackets so that they are almost invisible braces.
You can remove the aligners to eat and brush your teeth, or if you need to take them out for something like giving a speech. You do have to remember to put them back in because they have to be worn at least 22 hours a day in order to be effective. Forgetting to put them back in can set your treatment time back, or even cause some of your treatment to need to be redone.
Braces made from brackets and wires on the other hand are always working because they are affixed to your teeth. It is important though that you clean your teeth after every meal in order to keep food particles from collecting and increasing the chance for dental disease or staining the brackets.
Both types of braces systems will improve your overall oral health because they will put your teeth into a correct healthy alignment.
What do you mean by clear braces and its benefits? Clear braces near me
We've looked briefly at the difference between clear braces and Invisalign, but now let's take a look at the difference between clear braces and traditional metal braces.
Traditional metal braces are the ones we think of usually when we think about braces. They are metal brackets that are affixed to either the front or back of the teeth and are connected by an arch wire to correct dental alignment and jaw alignment issues. Your orthodontic treatment will involve periodic check-ins with your orthodontist to review the progress on how your braces are doing straightening your teeth. He or she will adjust the tightness of your braces or maybe even change out the arch wire to a different tension.
Clear braces work in much the same way, and the treatment time for clear braces is very similar to that of traditional metal braces. They will move your teeth in the same way and at the end of your treatment time you will have greatly improved oral health because your teeth will be easier to brush and keep clean, and your teeth will meet correctly so you won't have premature wear of your dental enamel.
Both of these types of braces also come with a self-ligating brace option. This is when your orthodontist uses brackets that have a small hinge that clips up and over the arch wire instead of using a set of elastics. This new style of braces can even speed up your treatment time because the tension is maintained without the friction caused by the elastics.
What are the different types of clear braces? Invisalign clear braces
There are two main types of clear braces – the Invisalign clear aligner system and a type of bracket and wire braces made from ceramic. Your orthodontist will go over your treatment options with you to ensure that you get the right kind of braces for your particular orthodontic needs as well as what kind of aesthetics level you are looking for.
Wearing braces can be uncomfortable for the first few weeks until your mouth gets used to the brackets rubbing against the inside of the cheeks. However, modern braces are much more comfortable than those of the past. If this is something that is of concern to you, your orthodontist may recommend the Invisalign system which has perfectly smooth clear plastic trays that just clip onto the teeth.
If you aren't sure which type you would like to use, your Miami Beach orthodontist would be happy to give you a free consultation to review your treatment options and let you know the advantages and disadvantages of each type.
You should note that the Invisalign trays can get lost or damaged when they are not in your mouth, but they are great options for those who play sports because of the smooth trays. Bracket and wire style braces made from ceramic can be more fragile than those of metal, but they provide the same speed that you would get from traditional metal braces. As you can see, each type has its pros and cons. When you consult with your orthodontist, you'll be able to make an informed decision about which type is best for you.
How costly are the braces? Top clear braces
Let's face it, braces are not inexpensive. However, they are affordable. When you think about a 2-year investment in a lifetime of oral health, they are a great investment to make. The least expensive type of braces is traditional metal braces which cost between $3,500 and $7,000.
Ceramic braces and Invisalign will be slightly more expensive, usually between $4,000 and $8,000. Self-ligating braces will be about this price also, because the hinge is more technical to make.
The most expensive type of braces is lingual braces which are affixed to the backs of the teeth. Because each bracket has to be custom made and the amount of time and skill required to install them and maintain them, they are the most expensive, costing between $8,000 and $12,000.
Reference:
Kuncio D. A. (2014). Invisalign: current guidelines for effective treatment. The New York state dental journal, 80(2), 11–14.
Contact us:
IVANOV Orthodontic Experts, 12866 Biscayne Blvd, North Miami, FL 33181
https://www.google.com/maps?cid=154326063970645489
Call us at (786) 540-1919 to schedule a free orthodontic exam.
Learn More about A Guide To top orthodontist near me for Any Age at