Crossbites can be very painful and unpleasant depending on the severity. These happen when the teeth erupt at poor angles too far outside or inside the teeth.
Ask your orthodontist about orthodontic braces and treatment that can help you fix them.
Once a crossbite is identified, an orthodontist can advise on the best course of treatment. The best time to correct this is during childhood while the face and jaws are still in their developmental phase. A crossbite should not be left untreated.  If a person has a crossbite, it could be because there is a primary jaw problem.
How should we correct crossbites?
A cross bite is when a significant portion of the teeth are positioned inside or outside the lower jaw and teeth. This is a major problem and can contribute to dental and chewing problems.
If your cross bite is carried over from childhood, you may develop severe pain in your jaw joint and the supporting muscles as you grow older. This can lead to very painful motions like opening and closing the mouth. As such, eating may be limited and lead to major discomfort.
Crossbites are easily treated with orthodontic braces, and a qualified Sunny Isles Beach orthodontist for braces is able to prescribe them and install them to straighten your crooked teeth and improve their alignment.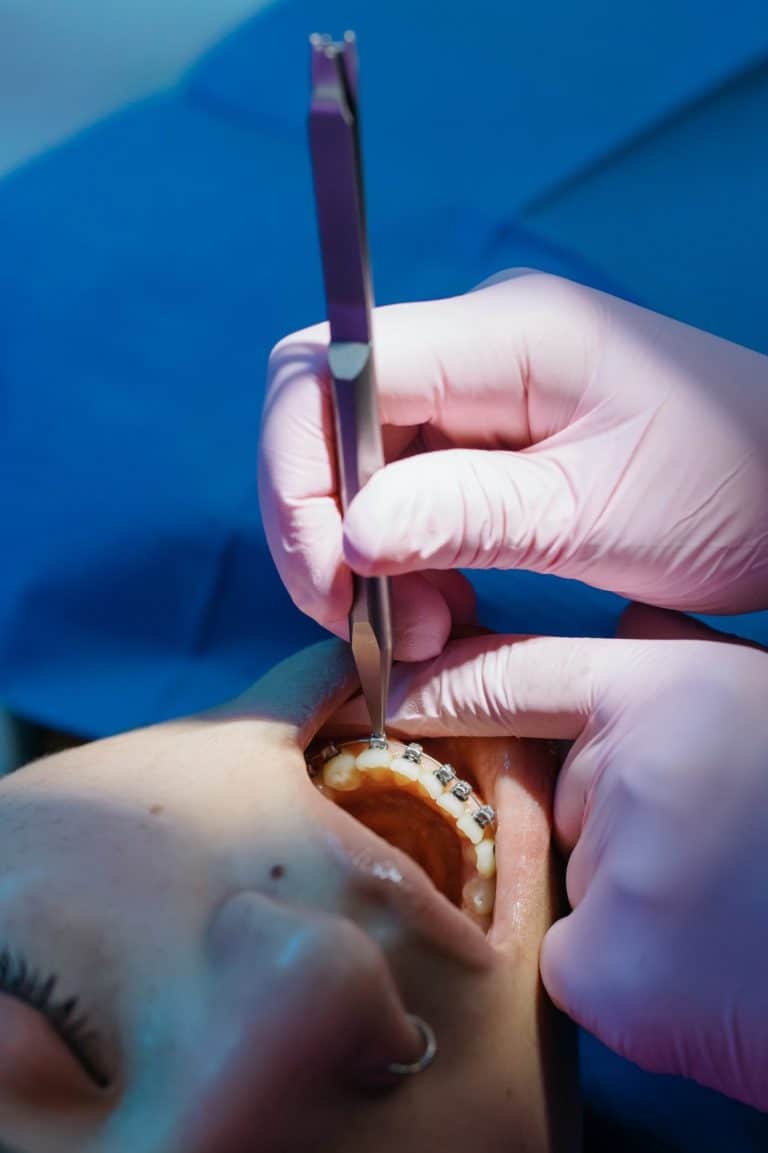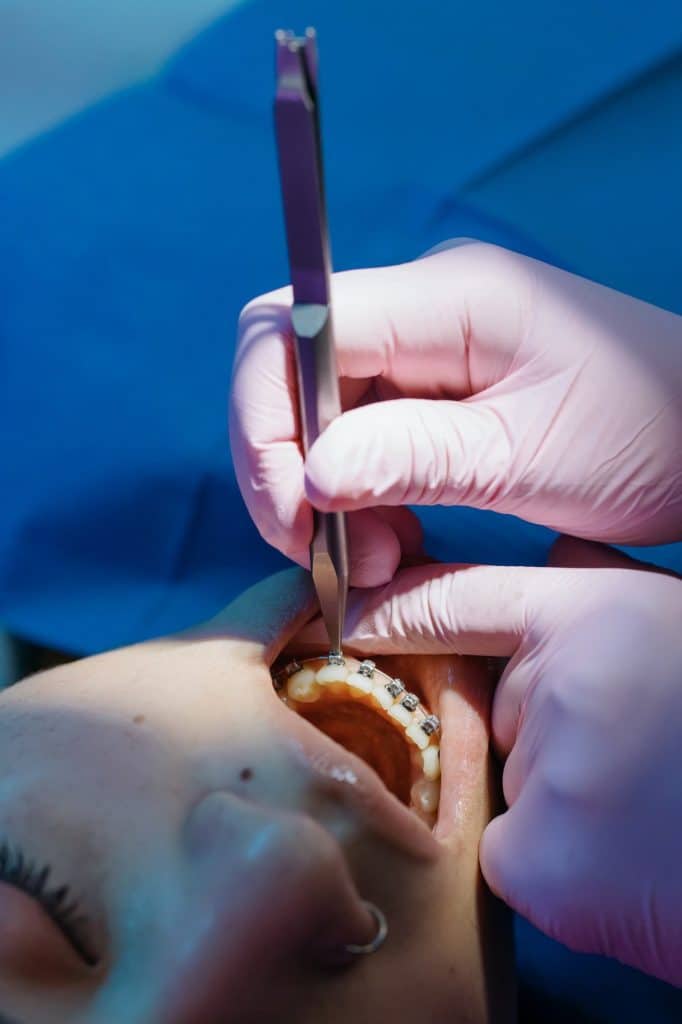 Crossbite before and after braces
If you have a crossbite, visit our website to see before and after pictures and testimonials of patients who have had success in fixing their crossbites. After braces, and the crossbite is fixed, you can show off your healthy and glowing smile.
Braces to fix crossbite
If you have children with crossbite, they should commence treatment early enough to improve the chances of a complete crossbite correction, and prevent deviations or shifts later after the treatment. Because children's teeth and jaws are still growing, orthodontists can provide early intervention, to control the growth and nudge them into the right direction. Therefore, most orthodontists endorse that crossbites be addressed and fixed even before all of the permanent teeth have erupted.
Whether it is ceramic, traditional metal, or any other type of braces, you have options when it comes to picking the right braces for you. When the right amount of pressure is applied by the braces, the poorly aligned teeth can be realigned and your crossbite can be fixed.
You should visit an orthodontist near me and discuss how Ivanov Orthodontics can fix your crossbite with braces.
Can my orthodontist fix my crossbite underbite with braces?
Yes, your orthodontist can fix your crossbites. They are relatively common, and braces are used to remedy most cases. If the crossbite affects only one tooth, then the braces can efficiently reposition the tooth into its correct position without the use of additional orthodontic appliances. If there are multiple teeth involved in the crossbite, a dental expansion appliance such as a palatal expander or headgear can be used as an adjunct to the braces.
How much time is required to cure an overbite with braces?
The overall process of using braces to correct a bad bite involves attaching metal brackets to the teeth and then linking these brackets with wire to straighten the teeth. This is a relatively straightforward procedure and your teeth will straighten at the same time. Furthermore, the Sunny Isles Beach orthodontist for braces may use springs, coils, and rubber bands to help shift the jawline by adding them to the braces to provide an additional force. The treatment process of an overbite using braces can take between six months and two years.
How to fix an underbite, or is it too late?
Are you worried that it may be too late to fix your bad bite, your underbite, or your crossbite? There is good news. It is not too late to fix underbites or over bites. During the developmental phase, while the teeth and jaws are still growing, it will be faster and less complex; however, on the other hand an adult with a mild to moderate misalignment might be able to use orthodontic braces. In some severe cases, surgery may have to be a part of the treatment plan.
At Ivanov Orthodontics, we will offer multiple treatment options that will include orthodontic braces to move the teeth into their correct position. The orthodontist may also recommend a palate expander to widen your palate and jaw to also help move the teeth if suitable and they may also recommend aligners.
Everyone needs to invest in their oral health, and therefore ensuring to get appropriate treatment for misaligned bite is crucial. If you are proactive about your overall oral health, it will save you future costs and unnecessary pain. You will also enjoy healthy teeth and find that your self-confidence is much improved.
What is the best treatment for open bite?
Another type of bad bite is an open bite. This means that the front teeth are slanted and so do not touch or close when your jaws are closed.
There are multiple treatments recommended for open bites. They include braces, Invisalign, surgery as necessary, and even at times a behavioral change for children.
Your orthodontist may recommend one or more of these options depending in the severity of your circumstance and your oral health.
Regarding behavioral changes, these can be especially useful for children. For example, if the open bite was a result of bad habits like thumb sucking, then children should be assisted and encouraged to stop. This may not completely eradicate the problem, but additional treatment will be more effective once the bad habit is stopped.
There is no one size fits all treatment for every patient; the best recommended advice is that you visit an orthodontist for a tailored assessment and orthodontic treatment plan. This will ensure that you have the best treatment options and a good chance of success.
At Ivanov Orthodontics, you can trust your Sunny Isles Beach orthodontist for braces because you are in good hands.
Contact us:
IVANOV Orthodontic Experts, 12866 Biscayne Blvd, North Miami, FL 33181
https://www.google.com/maps?cid=154326063970645489
Call us at (786) 540-1919 to schedule a free orthodontic exam.
Invisalign Facts You Need to Know