What Is Orthognathic Jaw Surgery?
Starting on the journey towards an enhanced facial profile and better oral functionality often involves understanding various surgical procedures, one of which is orthognathic surgery. This specialized surgery, often known as orthognathic jaw surgery, plays a pivotal role in correcting jaw irregularities and aligning the jaws and teeth to improve one's ability to speak, breathe, and chew properly (Smith & Johnson, 2021). Let's delve deeper to understand the treatments it can address, the different types of surgeries available, and their benefits.
In the medical world, orthognathic surgery is actually a spectrum of surgical procedures specifically targeting the jaw region. The surgery, which has various forms like maxillary orthognathic surgery or mandibular orthognathic surgery, seeks to address a variety of dental and skeletal irregularities. In some cases, a combined approach known as bimaxillary orthognathic surgery is employed to yield the best results.
The orthognathic surgery cost can be a significant consideration for many patients. This aspect, along with viewing orthognathic surgery before and after photos, helps in making an informed decision. Patients often seek facilities offering orthognathic surgery near me, focusing on the convenience and expertise available in their area.
Read on to learn more about the various dimensions of orthognathic jaw surgery, investigating the different types, including maxillary osteotomy surgery and mandibular surgery, and understand the recovery process from orthognathic surgery recovery time and tips to aid in smoother orthognathic surgery recovery.
It is vital to examine before and after orthognathic surgery images to understand the potential changes. These visual testimonials serve as a robust tool, offering insight into the transformative capabilities of maxillary surgery and maxillary orthognathic surgery. They provide potential patients with a tangible view of what to expect, serving as a guide for their transformative journey.
By understanding the various facets of mandibular orthognathic surgery and its counterparts, individuals can make fully informed decisions about their own personal well-being and orthodontic health, as well as understand and foster confidence in their choice and a positive outlook towards the outcomes they anticipate.
Oral surgery encompasses not only an enhanced appearance but also improved functionality and health, fostering a seamless integration of aesthetics and well-being (Brown & Clark, 2022).
What Orthognathic Surgery Can Treat?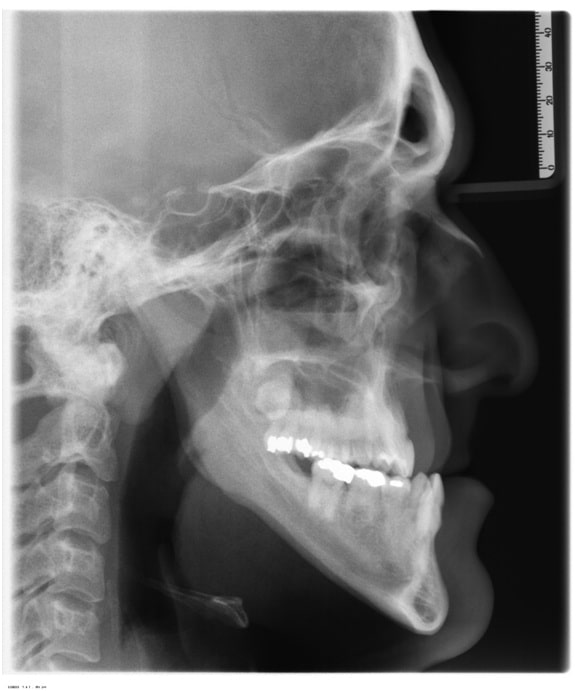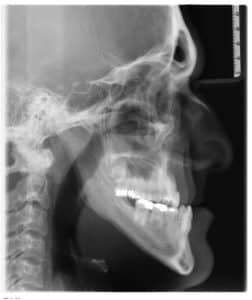 Orthognathic surgery can address various issues related to the jaw and facial structure. Some of the common conditions that can be treated through this surgery include:
– Misalignment of jaws
– Difficulty in chewing or biting food
– Chronic jaw or jaw joint (TMJ) pain
– Protruding jaw
– Sleep apnea resulting from issues with jaw structure
– Facial injury repair
Understanding what orthognathic surgery can treat helps in making an informed decision regarding whether or not to proceed with this option.
What Are The Different Types Of Orthognathic Surgery?
Maxillary orthognathic surgery
In maxillary orthognathic surgery or maxillary osteotomy surgery, the upper jaw is surgically moved to correct issues like an open bite, crossbite, or significantly receded upper jaw. This procedure might be accompanied by changes to the nasal structure to ensure a balanced facial appearance.
Mandibular orthognathic surgery
Mandibular orthognathic surgery targets the lower jaw, realigning it to enhance both functionality and aesthetic appearance. This mandibular surgery can be essential in treating a protruding or receding lower jaw, often improving the patient's ability to eat and speak effectively.
Bimaxillary orthognathic surgery
Orthognathic surgery bimaxillary surgery are a combination of both maxillary and mandibular surgeries. It's often recommended for patients who require comprehensive adjustments to their facial structure, enabling a harmonious alignment between the upper and lower jaws.
What Are The Benefits Of Orthognathic Surgery?
Opting for orthognathic surgery comes with an array of benefits. The surgery not only rectifies jaw misalignments but also significantly improves facial aesthetics, enhancing the individual's confidence and quality of life.
Here are some notable benefits:
Improved Facial Symmetry: The surgery often results in a more balanced and harmonious facial appearance.
Enhanced Functionality: It corrects chewing and biting difficulties, making everyday tasks more comfortable.
Relief from TMJ Pain: Many find relief from chronic jaw pain and headaches, often associated with TMJ disorders.
Breathing Improvement: For individuals with sleep apnea or other breathing difficulties resulting from jaw issues, surgery can provide significant relief.
Pictures showcasing orthognathic surgery before and after clearly illustrate the transformative potential of these procedures.
How Much Is Orthognathic Surgery?
When considering this surgical route, understanding the orthognathic surgery cost is vital. On average, the price range can vary greatly depending on the complexity of the surgery, the surgeon's experience, and geographical factors. Generally, costs can range from $20,000 to $40,000. It's essential to consult with your surgeon and insurance provider to get an accurate estimate of the expenses involved.
How Long Does Orthognathic Surgery Take?
The duration of the surgery itself can vary based on the complexity of the individual case. Typically, an orthognathic jaw surgery takes about 3 to 6 hours. However, the orthognathic surgery recovery period is quite extensive, involving a hospital stay followed by a home recovery phase. The initial orthognathic surgery recovery time in the hospital usually lasts for 2 to 4 days, during which the patient is closely monitored.
Following this, the home recovery phase spans several weeks, where gradual improvements and a return to normal activities are expected. Patients can expect a full recovery in about 9 to 12 months, a period that allows for complete healing and adjustment to the new jaw alignment. Remember to check orthognathic surgery near me to find the best facilities specializing in these procedures in your vicinity.
Conclusion:
Orthognathic surgery offers a transformative solution for individuals with jaw alignment issues, significantly improving both functionality and aesthetics. Before making a decision, reviewing orthognathic surgery recovery before and after pictures and understanding the recovery process can be immensely beneficial. Ready to take the next step towards a radiant and functional smile? Make an appointment at ivanovortho.com to explore your options and receive expert guidance.