Small teeth can sometimes become a point of self-consciousness for adults. Fortunately, there are several methods to fix small teeth, ensuring a confident and bright smile. Whether you are considering braces on small teeth, Invisalign for small teeth, or exploring options like veneers on small teeth or composite bonding for small teeth, this guide will review each approach. We will discuss the feasibility of small teeth braces, small teeth Invisalign, small teeth veneers, and various aspects of dental bonding for small teeth, providing insights into the before and after dental scenarios, particularly focusing on small teeth bonding before and after outcomes. Let's explore how to achieve a harmonious smile by addressing the issue of small teeth in adults.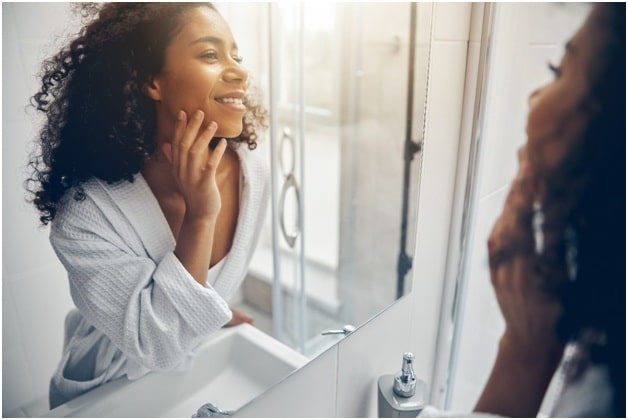 How To Fix Small Teeth?
In the realm of dentistry, addressing the concern of having small teeth can be a very individual process. The term "small teeth" can encompass a variety of conditions, including genetic predisposition, wear and tear over time, or even the result of certain habits and health conditions. It is important to appreciate that the definition of "small" can vary immensely from person to person, influenced by individual perceptions and aesthetic preferences.
While some might perceive small teeth as a charming characteristic, others might desire a more balanced and fuller smile. Regardless, it's vital to seek guidance from a seasoned dental professional who can propose appropriate and individualized solutions.
Embarking on a journey to fix small teeth requires a well-rounded approach that ideally combines both orthodontic interventions and cosmetic dentistry techniques. These procedures aim to not only enhance the aesthetic appeal of your smile but also to foster functional improvements, ensuring an efficient bite and improved oral health.
To tailor the most effective treatment plan, a dental practitioner might begin with a detailed analysis of your oral cavity, considering various aspects, including the size, shape, and alignment of your teeth, as well as the harmony between your teeth and facial structure.
Based on these assessments, they can then recommend a series of procedures that are most suited to your specific case. Further, it is crucial to foster a collaboration with your dentist, where you can express your expectations and desires clearly. This approach facilitates a treatment plan that is finely tuned to meet your expectations while also maintaining the health and integrity of your teeth.
A holistic strategy to address and fix small teeth might encompass a range of tools, including the use of braces to align and create a more symmetrical appearance, veneers to enhance the size and shape of the teeth, or bonding techniques to build up the structure of the teeth. Additionally, interventions may also focus on preventive strategies to curb further wear and tear of the teeth, focusing on lifestyle modifications and the introduction of protective devices if necessary.
Can Braces Fix Small Teeth?
The use of braces for small teeth is a common practice in orthodontics. Small teeth with braces can undergo a transformation where the spacing and alignment of the teeth are corrected, creating a more proportionate and harmonious smile. This procedure involves bonding brackets onto the teeth and connecting them with wires that exert pressure to move the teeth to the desired positions (Schneider, 2019). It's vital to have a detailed discussion with your orthodontist to understand the potential results and the timeframe involved in using braces on small teeth.
Can Invisalign Fix Small Teeth?
The use of Invisalign small teeth treatment has provided an alternative to traditional braces. This method involves using a series of clear removable aligners custom-made for your teeth. The primary advantage of using Invisalign for small teeth is the discretion it offers, allowing individuals to undergo treatment without drawing attention to their mouths.
Moreover, they are more comfortable compared to braces and allow for better oral hygiene practices during the treatment phase (Johnson & Thompson, 2021). Before opting for small teeth Invisalign, it's essential to consult with a certified provider to learn about the expected outcomes and costs involved.
Can Veneers Fix Small Teeth?
Opting for veneers on small teeth is another popular method to address the issue. Veneers are thin shells made of porcelain or composite resin that are bonded to the front surface of the teeth. This method can dramatically transform the appearance of small teeth, offering a quick solution for those looking for immediate results. The process of getting veneers for small teeth involves the removal of a small amount of tooth enamel to accommodate the veneers, ensuring a natural and aesthetically pleasing look (Smith & King, 2020). Before choosing veneers for small teeth, it's wise to have a detailed consultation with your dentist to understand the procedure and maintenance involved.
Can Composite Bonding Fix Small Teeth?
Composite bonding presents another solution for small teeth fix. It involves the application of a resin material to the teeth, which is then shaped and polished to achieve the desired look. Dental bonding small teeth can be an economical and less invasive option compared to veneers. The procedure allows for the correction of the size and shape of the teeth, offering a substantial transformation in a single visit (Lee & Kim, 2022). When considering composite bonding for small teeth, it's vital to discuss with your dentist to understand the longevity and care involved in this option.
In conclusion, fixing small teeth in adults involves a range of options, each catering to different needs and preferences. Whether you choose braces, Invisalign, veneers, or composite bonding, the key to a successful outcome lies in detailed consultation with a skilled dental professional. Schedule a consultation today at ivanovortho.com to explore the best method to address small teeth and achieve a confident and harmonious smile.