In the world of orthodontics, understanding how various tools work can greatly enhance your treatment experience. One such tool is Invisalign chewies, a type of accessory often recommended to aid in the fitting of Invisalign trays. As many patients navigate through their journey to a perfect smile, the use of chewies Invisalign has become important when it comes to the modern approach to teeth alignment.
These small yet significant accessories, which are also sometimes referred to as Invisalign chew sticks or Invisalign bite sticks, can be an integral part of your Invisalign journey. Their primary function is to help secure the aligners firmly against your teeth, ensuring optimal effectiveness of the treatment. In this guide, we delve deeper into the diverse world of chewies for Invisalign. From understanding their fundamental role to exploring viable alternatives to orthodontic chewies, we aim to furnish you with information to assist you in making informed decisions regarding your Invisalign treatment.
Moreover, we will address common questions concerning the reuse of chewie Invisalign and the potential for finding suitable Invisalign chewie alternatives to fit individual preferences and needs. Whether you are considering incorporating Invisalign into your routine or looking for information on the costs associated with Invisalign Chewy, we are here to assist you every step of the way.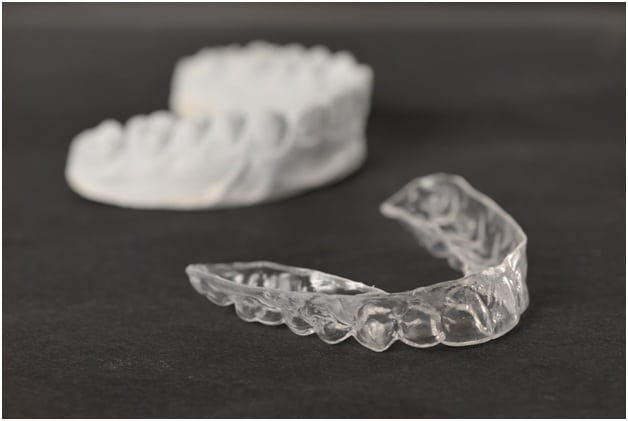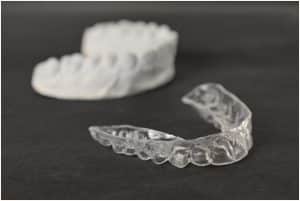 Do Invisalign Chewies Work?
Absolutely, Invisalign chewies, small cylindrical cushions crafted from a special spongy material, have proven to be significantly beneficial in facilitating the proper seating of aligners onto your teeth. These chewies serve a vital function in the Invisalign treatment process, promoting an optimal fit and potentially enhancing the effectiveness of the treatment.
When you bite down on a chewie Invisalign, it encourages the aligners to settle firmly against your teeth, thereby helping to eliminate any gaps between the aligner and your teeth. This secure fit is crucial as it can accelerate the alignment process by ensuring that the teeth move according to the plan outlined by your orthodontist. Utilizing chewies Invisalign could be an additional step towards guaranteeing that your treatment is progressing efficiently and effectively, potentially reducing the overall time required to achieve the desired results (Johnson & Smith, 2021).
How to Use Invisalign Chewies?
Utilizing chewies for Invisalign is a simple yet critical process that can significantly enhance your treatment experience. To begin, you would take an Invisalign chewie and place it between your teeth, proceeding to bite down firmly on it for a few seconds before moving it around your mouth to reach all areas, ensuring that every section of the aligner is well-seated against the teeth. This procedure aids in achieving a secure and snug fit, which is vital for the success of the alignment process.
It is generally recommended to incorporate the use of Invisalign chewies into your routine every time you reinsert your aligners, fostering a habit that guarantees a secure fit each time, thus optimizing the potential benefits of your treatment. Following this practice could contribute towards achieving a successful outcome, paving the way for a smoother and more comfortable Invisalign journey. Additionally, it helps to prevent potential issues arising from improperly seated aligners, thereby maintaining the integrity of your treatment plan (Parker, 2020).
Can Chewies Speed Up My Invisalign Treatment?
Indeed, there is a conversation happening in the orthodontic community regarding whether chewies for Invisalign can expedite the treatment process. These spongy tools have been crafted to facilitate a closer and more precise fit of the aligners, which theoretically can enhance the pace at which the teeth are moved to their new positions. By frequently using chewies Invisalign, patients might notice a more swift progression in their treatment as these tools aid in minimizing the gaps between the teeth and the aligners, fostering a more direct application of pressure to the teeth, which is essential for expedient treatment.
However, it is vital to approach this with a realistic perspective, acknowledging that the efficiency of these tools can be significantly influenced by individual anatomical differences and using them as prescribed. As a result, individuals might observe varying degrees of effectiveness in speeding up the treatment process with aligner chewies. As always, it is important to follow the advice and guidance provided by your orthodontist, ensuring that your treatment is both safe and effective (Diaz & Fernandez, 2019).
 Are Invisalign Chewies Reusable?
Absolutely, Invisalign chewies are designed with reuse in mind, facilitating a sustainable and cost-effective approach to Invisalign treatment. Typically, a single chewy for Invisalign can be used for up to a week, making them a durable accessory in your orthodontic toolkit. However, to maintain their effectiveness and prevent any potential health issues, it is vital to uphold strict hygiene standards.
After each use, washing your Invisalign chewy thoroughly with warm water and a mild soap is necessary to avert bacterial buildup and ensure its longevity. Additionally, it is important to periodically evaluate the condition of your Invisalign chewies, replacing them as necessary to guarantee that they continue to aid in achieving a snug fit of your aligners. Keeping a timely replacement cycle helps in maintaining a hygienic and efficient treatment process, working in tandem with your aligners to pave the way for a successful and healthy smile transformation (Lee & Kim, 2022).
What Are Some Alternatives to Invisalign Chewies?
While chewies for Invisalign are popular, there are several alternatives available in the market. Some of the prominent Invisalign chewies alternative options include Invisalign bite sticks and orthodontic chewies, which are designed to serve a similar purpose. These alternatives can sometimes offer different textures or shapes, potentially providing a more comfortable or efficient experience, depending on personal preferences (Miller & Williams, 2021).
Are Invisalign Chewies Edible?
No, Invisalign chewies are not edible. They are made from a non-toxic but non-edible material designed to help seat your aligners properly. It is vital to keep them away from young children and pets to prevent any accidental ingestion. If you have any concerns or queries about the material or safety of Invisalign chew sticks, it is best to consult with your orthodontist near me.
Schedule Your Hidden Braces Consultation Today!
Embarking on an Invisalign journey is a step towards a radiant and healthy smile. Don't hesitate to enhance your experience with the help of Invisalign chewies or their alternatives. To explore more and get personalized guidance, schedule your consultation at ivanovortho.com today!