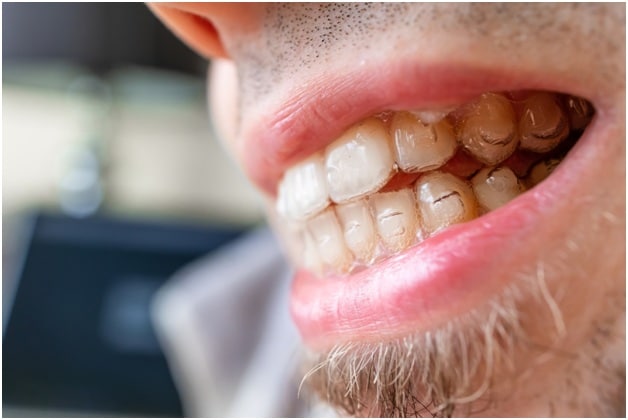 Invisalign attachments, also known as buttons or bumps, are small tooth-colored composite resin attachments that are strategically placed on certain teeth during the Invisalign treatment process. These attachments enhance the aligners' grip on the teeth, providing better control and facilitating more precise tooth movements. Invisalign attachments are custom-made for each patient, designed to fit the specific shape and contour of the teeth.
How Do Invisalign Attachments Work?
Invisalign attachments play a crucial role in achieving more complex tooth movements that may be challenging with aligners alone (Boyd & Jones). The attachments act as anchor points, allowing the aligners to exert specific forces on the teeth to achieve the desired shifts and rotations (Roberts & Lee). By placing attachments strategically on specific teeth, the orthodontist can optimize the effectiveness of the Invisalign treatment and help address various orthodontic concerns.
Invisalign attachments are custom-made for each patient, designed to fit the specific shape and contour of the teeth. They enhance the aligners' grip and provide additional support for targeted tooth movements. The attachments are precisely positioned based on the individual's treatment plan and the desired tooth movements. Orthodontists carefully consider factors such as the position of the teeth, the angle of movement required, and the overall treatment goals (Boyd & Jones).
By incorporating attachments, orthodontists can overcome challenges that aligners alone may not be able to address effectively. The attachments ensure that the aligners exert the necessary forces in the right direction, providing optimal control over the direction and magnitude of tooth movements (Roberts & Lee,). This enables orthodontists to achieve precise and desirable tooth movements, resulting in a beautifully aligned smile.
How Are Invisalign Attachments Removed?
At the completion of the Invisalign treatment, or when they are no longer needed, the orthodontist will carefully remove the attachments. The removal process is typically quick and painless. Using dental instruments, the attachments are gently lifted off the teeth. The removal is usually straightforward, and no anesthesia is required. After the attachments are removed, the orthodontist may perform a final check to ensure that the teeth have achieved the desired alignment.
Can Invisalign Attachments Break or Fall Off?
Invisalign attachments, including those Invisalign attachments on front teeth, play a crucial role in the success of the treatment. These attachments are designed to be durable and securely bonded to the teeth throughout the orthodontic journey. While instances of attachment breakage or detachment are relatively rare, it is essential to understand the potential risks and take appropriate measures to minimize them. If your Invisalign attachments fell off, it's important to reach out to your orthodontic office because if they are broken or were so loose that they were easily detached, then they are not able to correctly fulfill their function in helping to move your teeth into the correct positions.
Maintaining good oral hygiene practices, as recommended by your orthodontist, is crucial in ensuring the longevity of Invisalign attachments. This includes brushing your teeth regularly, using a soft-bristle toothbrush, and avoiding foods that could potentially damage the attachments. By following these instructions, you can significantly reduce the risk of breakage or detachment.
However, it is important to note that accidents can happen, and an attachment may break or fall off in rare instances. If you experience any issues with your Invisalign attachments, it is crucial to contact your orthodontist promptly. They will evaluate the situation and determine the appropriate course of action. In some cases, the attachment may be repaired or replaced, ensuring that the treatment progress is not compromised.
At the end of your treatment time or when you no longer need them you will have Invisalign attachments removed. When the time comes for removing Invisalign attachments, your orthodontist will carefully and gently detach them from your teeth. This process is typically painless and should not cause any discomfort. The orthodontist will then evaluate the final results of your treatment to ensure that your teeth have achieved the desired alignment and provide you with any necessary aftercare instructions.
Do Invisalign Attachments Stain or Damage Teeth?
Invisalign attachments are typically made from tooth-colored composite resin, which is resistant to staining. This means that the attachments themselves are unlikely to cause discoloration or staining of the teeth. However, it is important to note that maintaining good oral hygiene practices is essential in preventing any potential discoloration that may occur around the attachments.
Regular brushing and flossing are crucial in keeping the teeth and attachments clean. By thoroughly cleaning the teeth and removing any plaque or food particles that can accumulate, you can help prevent the formation of stains. It is also recommended to follow your orthodontist's instructions regarding oral hygiene during Invisalign treatment, such as using non-abrasive toothpaste and avoiding foods and beverages that are known to stain teeth.
In some cases, if proper oral hygiene is not maintained, there is a possibility of developing discoloration or staining around the attachments. This can occur due to the buildup of plaque, tartar, or staining substances from food and drinks. However, with regular and diligent oral care, including brushing after meals and using an antimicrobial mouthwash, the risk of staining or damage to the teeth is minimal.
If you notice any discoloration or stains around your Invisalign attachments despite following good oral hygiene practices, it is advisable to consult with your orthodontist. They can assess the situation, provide professional cleaning if necessary, and offer guidance on maintaining a healthy and stain-free smile throughout your Invisalign treatment.
Conclusion:
Invisalign attachments are important components of the Invisalign treatment process, enhancing the effectiveness and precision of tooth movements. These tooth-colored attachments allow for more complex shifts and rotations, enabling orthodontists to address a wide range of orthodontic concerns, and more than they could in the past. With proper care and adherence to oral hygiene practices, such as regular brushing and flossing, the risk of staining or damage to the teeth around the attachments is minimal.
If you are considering Invisalign treatment or have any questions about Invisalign attachments, it is recommended to consult with an experienced orthodontist. They can assess your specific dental needs, provide detailed information about the treatment process, and guide you through the benefits and considerations of Invisalign with attachments. At Ivanov Orthodontics, we are dedicated to helping you achieve your desired smile. Visit our website at ivanovortho.com to learn more about our services and schedule a consultation with our expert orthodontists.