In the realm of dental care, the term prophylaxis dental stands out as an essential preventative measure. At its core, the prophylaxis definition in dentistry revolves around preventive treatments designed to maintain optimal oral health and avoid potential dental issues.
When one hears the term dental prophylaxis, it often refers to a professional teeth cleaning procedure to remove plaque and tartar. Going beyond just surface cleaning, oral prophylaxis dives deeper, getting the gums and total tooth area clean. This preventative approach, encompassing a broader dental prophylaxis meaning, ensures that patients are safeguarded from potential complications that may require more invasive treatments in the future. Read on to learn more about the significance, benefits, and diverse aspects of prophylaxis dental meaning in the context of orthodontics.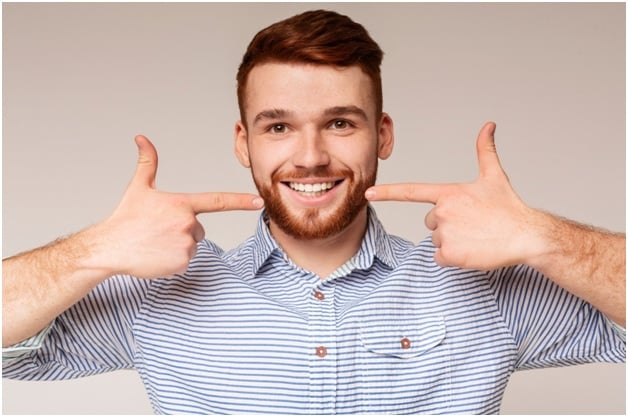 What is oral prophylaxis for orthodontics?
Oral prophylaxis in the context of orthodontics is more than just teeth cleaning. It involves a series of procedures to prepare the mouth for orthodontic treatments, ensuring optimal conditions for braces, aligners, or other appliances. The procedure aims to reduce the risk of cavities, gum diseases, and other oral complications that might impede the progress or outcome of orthodontic treatments.
A study by Roberts and Chen (2018) underscores the importance of oral prophylaxis in orthodontics, noting its pivotal role in reducing potential complications during and post-treatment. Furthermore, Anderson and Miller (2020) emphasize that a thorough prophylactic procedure can significantly enhance the overall success rate of orthodontic treatments by ensuring a clean and healthy oral environment.
What is prophylactic orthodontic treatment?
Prophylactic orthodontic treatment focuses on preventive measures taken to ward off potential orthodontic issues or complications. It recognizes that proactive intervention, especially in growing children, can minimize the need for more invasive treatments later in life.
Prophylactic orthodontic treatment goes beyond just regular dental cleaning. It might encompass interceptive procedures, like space maintainers for early tooth loss or palatal expanders, to address issues of narrow arches before they become problematic.
Another aspect includes guiding the eruption of new teeth to ensure they fit properly within the dental arch, preventing potential crowding or misalignment. This approach is not limited to children. Adults, too, can benefit from prophylactic orthodontic care. For instance, before undergoing treatments like dental implants, ensuring proper spacing and alignment through orthodontic intervention can optimize outcomes and longevity of the implant.
The essence of prophylactic orthodontic treatment lies in its anticipatory nature. By identifying and addressing potential issues early, it can reduce treatment duration, complexity, and cost in the future. It prioritizes the patient's overall oral health, striving for outcomes that are not only aesthetically pleasing but also functionally sound and sustainable over the long term.
What are the benefits of prophylactic orthodontic care?
Prophylactic orthodontic care, with its proactive approach, offers a variety of benefits that encompass both health and aesthetics. By emphasizing early intervention, this care methodology seeks to pave the path for optimal oral health throughout one's life. Here are some of the advantages:
1. Prevention Over Correction: The primary goal of prophylactic care is to prevent dental and orthodontic issues before they arise. Instead of addressing problems after they've become established, this approach nips potential issues in the bud, often resulting in less invasive treatments.
2. Cost-Efficiency: While there might be an initial investment in preventive care, the long-term savings can be substantial. By averting the need for more complex procedures down the line, patients often find themselves saving both time and money.
3. Enhanced Aesthetics: Prophylactic orthodontic care can ensure that teeth emerge and align in their optimal positions, fostering a naturally beautiful smile. This not only boosts one's appearance but also bolsters self-confidence and self-esteem.
4. Optimal Oral Health: Beyond just straight teeth, prophylactic care lays the foundation for overall oral health. Proper alignment reduces the risk of issues like tooth decay, gum disease, and even certain types of oral infections.
5. Functional Benefits: Misaligned teeth can lead to various functional issues, ranging from chewing difficulties to speech impediments. By proactively ensuring alignment and spacing, prophylactic care ensures the mouth functions as it should, promoting better digestion and clearer speech.
6. Long-Term Health Advantages: Issues like overcrowding or misalignment can make cleaning teeth effectively a challenge, potentially leading to cavities and gum diseases. By maintaining alignment and spacing, prophylactic care can lead to a lower risk of these complications, ensuring healthier teeth and gums in the long run.
7. Minimized Treatment Duration: For those who might eventually need orthodontic care, having had prophylactic care can often reduce the treatment's length. Early adjustments can streamline the process, making any subsequent treatments more straightforward.
8. Psychological Well-being: A well-aligned, healthy smile can have profound effects on mental well-being. It can lead to increased confidence, positive self-perception, and overall life satisfaction.
By prioritizing early intervention and a holistic approach, prophylactic orthodontic care offers individuals the chance to pave the way for a lifetime of radiant smiles and robust oral health.
What types of issues can prophylactic orthodontic treatment prevent?
Prophylactic orthodontic treatment aims to prevent problems before they become significant concerns. Its preventive nature allows for the early detection and intervention of potential orthodontic issues. Here are a few of the conditions that prophylactic orthodontic care can address:
1. Misaligned Teeth (Malocclusion): This is perhaps the most obvious issue that comes to mind. Prophylactic care can identify teeth that are not aligning properly and take corrective action, preventing more severe alignment issues down the road.
2. Overcrowding: As permanent teeth begin to emerge, there might not always be adequate space for them. Prophylactic measures can make room, ensuring that all teeth have their rightful place.
3. Overbite and Underbite: These bite irregularities can cause functional and aesthetic issues. Early detection and intervention can guide the jaw's growth and ensure teeth meet correctly.
4. Spacing Issues: Gaps between teeth, if not addressed, can lead to misalignment or even periodontal problems. Prophylactic treatment can ensure that teeth are spaced uniformly.
5. Impacted Teeth: Prophylactic care can identify teeth, like wisdom teeth, that might not emerge correctly, becoming impacted. Early identification can lead to timely intervention.
6. Jaw Growth Problems: By monitoring the growth and development of a child's jaw, prophylactic care can detect any abnormalities, ensuring the jaw grows uniformly and in sync with the rest of the facial structure.
7. Tooth Decay and Gum Disease: While not a direct orthodontic concern, misalignment and overcrowding can make effective cleaning difficult. By preventing these alignment issues, prophylactic care indirectly reduces the risk of cavities and periodontal disease.
8. Speech Difficulties: Teeth play a pivotal role in articulation and pronunciation. Properly aligned teeth ensured through prophylactic measures, can prevent or alleviate speech challenges.
9. Chewing and Digestive Problems: Properly aligned teeth are essential for efficient chewing, which is the first step in the digestion process. By ensuring alignment, prophylactic care can promote better digestive health.
10. Erosion and Wear: Teeth that do not meet correctly can suffer from undue wear and erosion. Prophylactic treatments can ensure that biting and chewing forces are distributed evenly across all teeth.
By acting as the first line of defense, prophylactic orthodontic treatments stand as a testament to the adage: "Prevention is better than cure." They offer individuals the opportunity to sidestep potential oral health complications, ensuring a lifetime of smiles that are as healthy as they are beautiful.
Conclusion
Understanding the essence and benefits of prophylactic orthodontic treatment underscores the importance of early and preventative dental care. The approach not only aims to treat but, more vitally, to prevent potential orthodontic complications, creating an environment for healthier smiles and overall oral well-being. Whether it's for yourself or for your loved ones, taking proactive steps today can lay the foundation for a lifetime of optimal dental health.
Don't wait for problems to arise before seeking orthodontic guidance. Be proactive in ensuring a radiant and healthy smile. Schedule your consultation at ivanovortho.com today and discover how prophylactic orthodontic care can benefit you and your family.