Navigating the world of orthodontic care can sometimes seem overwhelming, with numerous tools and products like wax for braces,dental wax for braces,orthodontist wax, braces wax, dental wax, orthodontic wax, wax for teeth, and teeth waxplaying an essential role in ensuring comfort and effectiveness during your treatment. But amongst these, one question that frequently pops up is: What is ortho wax, and how do I use it?
Ortho wax, or orthodontic wax, is a lifesaver for many individuals sporting braces. The term "wax for braces" or "dental wax for braces" essentially refers to the same product. Orthodontist wax is a non-toxic, safe substance used to prevent or alleviate any discomfort caused by braces, acting as a barrier between the braces and the soft tissues in your mouth.
According to a study by Al Mulla et al. (2009), the use of orthodontic wax significantly reduces the severity of oral ulcers caused by braces. This research highlights the critical role that such simple products like orthodontic wax can play in enhancing the overall orthodontic experience.
You may have also come across the term "wax for teeth" or "teeth wax," and wondered if it's any different from braces wax. In truth, these are all interchangeable terms used to describe the same product – a protective, soft, moldable material specifically designed to alleviate discomfort during orthodontic treatments.
The term "wax teeth" is slightly different; this often refers to wax models of teeth used by dental professionals for various purposes, such as planning orthodontic treatments or creating dentures, as highlighted in the study by Ireland et al. (2011).
As with any orthodontic product, knowing how to use orthodontic wax properly can make a significant difference in your comfort levels. Throughout this article, we will explore this in depth, ensuring you're equipped with the knowledge to sail through your orthodontic journey with ease.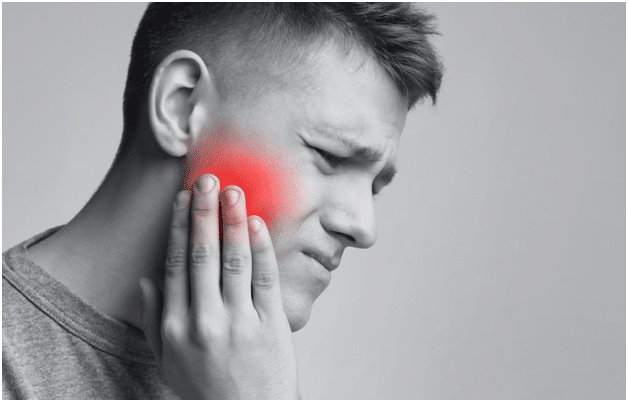 What is Braces Wax?
Braces wax, also known as dental wax or orthodontic wax, is a soft, moldable material that acts as a barrier between your braces and your cheeks and insides of your lips. The purpose of wax for braces is to prevent and alleviate discomfort caused by the braces' sharp edges or protruding wires, which can lead to sores and irritation in your mouth.
What Is Wax for Braces Made Of?
Orthodontic wax is typically made from a blend of natural waxes like paraffin or beeswax, and it often includes a type of filler material. This composition makes the dental wax both safe and non-toxic, meaning it's harmless if accidentally swallowed. Some orthodontic wax products are also available in different flavors, offering an additional element of comfort.
Why Use Wax for Braces?
Newly fitted braces or adjusted wires can cause discomfort, irritation, or even sores in your mouth. Wax for braces serves as a protective layer, covering the problematic areas and providing immediate relief from irritation. By using orthodontic wax, you can prevent further injuries, allowing existing ones to heal and making the experience of wearing braces more comfortable.
How Does Orthodontic Wax Work?
Orthodontic wax adheres to your braces, forming a smooth surface that reduces friction between your braces and the soft tissues of your mouth. When applied correctly, the wax remains in place, mitigating the irritation caused by your braces and providing a cushion for your gums, inner cheeks, and lips.
How to Put on Wax on Braces?
To apply wax on braces, start by washing your hands thoroughly. Then, take a small piece of wax (about the size of a small pea), roll it into a ball, and soften it further between your fingers. Locate the area of the braces causing irritation and dry it using a piece of cotton or tissue. Apply the softened wax directly onto the area, molding it around the braces. The wax should stick to the brace and stay in place, providing a smooth, protective barrier.
How Long Can You Keep Braces Wax On?
Orthodontic wax can be left on the braces as long as it provides comfort and stays in place, typically around 24 to 48 hours. It's recommended to replace the wax regularly, particularly after eating and brushing, as it can wear down or lose its effectiveness over time.
FAQs
How to Remove Wax from Braces?
Removing wax from braces is simple. You can use a clean finger or a toothbrush to gently peel or brush it off. Ensure to remove all the wax before brushing your teeth and apply a fresh piece afterward, if needed. Interdental flossers may also help dislodge the wax if it is stuck between the wires and the teeth.
Can You Eat with Wax on Your Braces?
While you technically can eat with wax on your braces, it's better to remove it before meals. Chewing can displace the wax or cause it to break down faster. After eating, brush your teeth and then apply a fresh piece of wax if needed.
Can I Sleep with Braces Wax?
Yes, you can indeed sleep with braces wax. In fact, this is often encouraged by orthodontic professionals. When you're asleep, you have little control over the movement of your lips, cheeks, or tongue. This lack of control can increase the likelihood of these soft tissues accidentally rubbing against the braces, potentially leading to discomfort or even minor injuries. By using braces wax before you sleep, you create a smooth barrier between the braces and your mouth's soft tissues, helping to avoid any overnight irritation.
Moreover, another reason why sleeping with braces wax is beneficial relates to the duration of protection it offers. Since we usually don't eat or drink while we sleep, the wax can stay undisturbed on your braces for several hours. This provides prolonged relief from discomfort and allows any irritated spots in your mouth a substantial healing window. It's important to note, however, that the wax should be replaced daily to maintain optimal hygiene and effectiveness. If you experience consistent discomfort, it would be beneficial to discuss this with your orthodontist. They might suggest adjustments to your braces or alternative solutions to improve your comfort during the night.
Can You Reuse Dental Wax?
Dental wax is meant for single use and should not be reused. Each time you use the wax, it may collect food particles or bacteria, so reapplying it could potentially lead to an oral health issue.
In conclusion, orthodontic wax is an invaluable tool in your orthodontic journey. While braces are a tried-and-true method for achieving a perfect smile, it's the small accessories like wax that make the journey smoother.
Ready to discuss more braces care or embark on your orthodontic journey? Schedule your appointment today at ivanovortho.com.