How to Find Your Miami Shores Orthodontist?
It can seem daunting at first to try to find a Miami Shores orthodontist near you but if you approach it methodically it can actually be quite easy. Some orthodontists specialize in pediatrics, while others are general orthodontists. But no matter what kind you choose, you will get someone who loves helping people get their very best smiles. You may be able to get clear aligners at your dentist, but you get expertise from your orthodontist. Ask your orthodontist near me for a free consultation and see what they can do for you.
It does not have to be scary to find a Miami Shores orthodontist. Your search can start one of two ways.  By asking for a referral from your family and friends or co-workers you get some insider information from people who have had a good dental care experience.
By the same token, you can search on the internet and see what kind of experiences other patients have had.
There are some great review sites as well as testimonial pages on the websites of the orthodontists you search for that you can check out to see what current and past patients have to say.
Be sure you have location services turned on before you start searching so your search engine can pinpoint your Miami Shores FL 33138 location.
Many of the sites will also allow you to sort by rating, so you only see the orthodontists with four and five-star ratings.
One thing about ratings to keep in mind is that a new orthodontist near me starting out will not have a lot of ratings yet, compared to someone who has been in practice for a while. This is not necessarily a bad thing, as many young orthodontists are quite skilled. It's just something you should keep in mind.
Another option is to ask your Miami Shoresdentist who he or she either has a good working relationship with or perhaps even has seen for braces. Of all the people who know what a good dental experience should be, it's your dentist.
Your Miami Shores Orthodontist's Training
Every orthodontist is a dentist first, before going on and getting some additional training. An orthodontics program will be about two to three years long.
But education doesn't stop when they walk across the stage and get their diploma. Being a part of a certification board is another sign your orthodontist cares about continuing education. One board to look for is the American Association of Orthodontics.  By being on a board, your orthodontist likely goes to conferences on a regular basis to learn about new techniques and modern materials that can make your orthodontic treatment as easy as possible.
Then there are the Miami Shores orthodontist assistants. Many of them are also a part of a local certifying board and will get additional annual training so they can also provide you the best care possible.
What to expect from a Miami Shores orthodontist
It is highly likely that your orthodontist will offer you a free initial consultation so you can get an idea of what to expect.  Your orthodontist will take either a 3D scan of your mouth or X-rays of your teeth to get things started. This is how he or she can get an idea of your current bite alignment and what kind of bone density you have in your jaw.
When you get ready for your braces in Miami Shores, there are new digital impressions your orthodontist can take that will mean you don't have to have those goopy trays of gel anymore.  Your next step is to review the treatment plan with your orthodontist.
Your Miami Shores orthodontist should have a nice clean office and state-of-the-art equipment in the treatment rooms.  They may have music for you to listen to when you are getting your braces put on or your braces tightened. The staff should be professional but friendly, and you should feel that everyone there cares about your overall oral health.
A before and after hall of fame should be visible at your orthodontist in Miami Shores, or at least in a photo album so you can see the successes that other patients have had, and so you can see what kind of beautiful smile awaits you.
Is your Miami Shores orthodontist easy to get to?  Can they be found easily in the building where the office is located, or do you need a treasure map to get there?
Another factor to consider is how punctually you are seen. A Miami Shores orthodontist worth your while will be prompt because that is respectful and they know that your time is money.
Finally, consider what kind of hours your orthodontist keeps.  Can you get in to see your orthodontist late in the day? Will they keep weekend hours so you don't miss out on work or school?
What kind of treatment can you get from a Miami Shores orthodontist?
When all is said and done, you will have a great smile and your jaws will be properly aligned. But before then comes your orthodontic treatment.
You may get braces near me, or you may get Invisalign in Miami Shores clear aligners. Both are effective orthodontic appliances. There are several kinds of braces available.
Metal braces are the most common and also the most budget-friendly.
Ceramic braces have metal wires but the brackets are made from a tooth-colored ceramic.
Clear aligners, known more commonly as Invisalign, are great for people who want to have the flexibility of invisibility and the effectiveness of braces.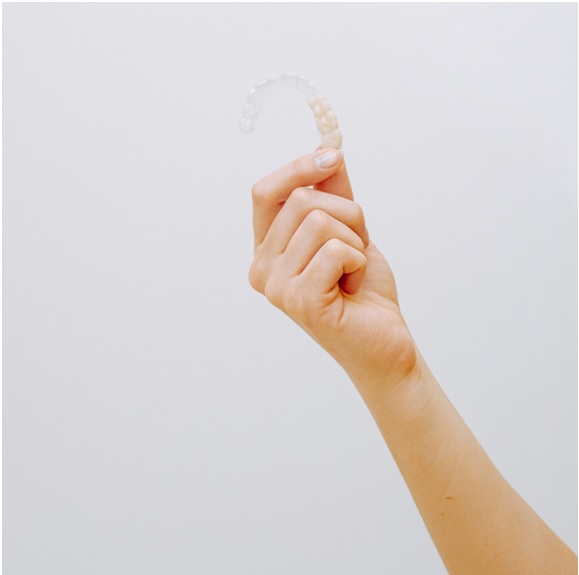 Pediatric orthodontists specialize in children's orthodontia and can help get a treatment plan put together for their youth and teen years.  Your child might not get braces right away, but by getting him or her in to see an orthodontist around age seven your orthodontist can get a head start on a healthy mouth for your child. And, if your child needs some orthodontic help to make sure there is enough room for their adult teeth, this is the time.  Some pediatric orthodontic treatment in Miami Shores include:
Palate expanders help gently create more room in the jaw for the teeth to grow in.
Some young children will get braces to help straighten the teeth at first, and then later in their teen years, they will get braces again to finish the alignment and straighten the adult teeth.
Wrapping up
Finding a Miami Shores orthodontist doesn't have to be stressful. Your orthodontist will present you with a series of treatment options after evaluating you at your initial consultation. Once you have found the right orthodontist for you, you just need to keep all of your appointments and enjoy your smile once the braces come off. It will all be worth it!
Contact Us
IVANOV Orthodontic Experts, 12866 Biscayne Blvd, North Miami, FL 33181
https://www.google.com/maps?cid=154326063970645489
Call us at (786) 540-1919 to schedule a free orthodontic exam.
Learn more about Why You Need An Orthodontist Near Me Free Consultation at