Brace Orthodontist For Bonded Lingual Retainer Near Biscayne Park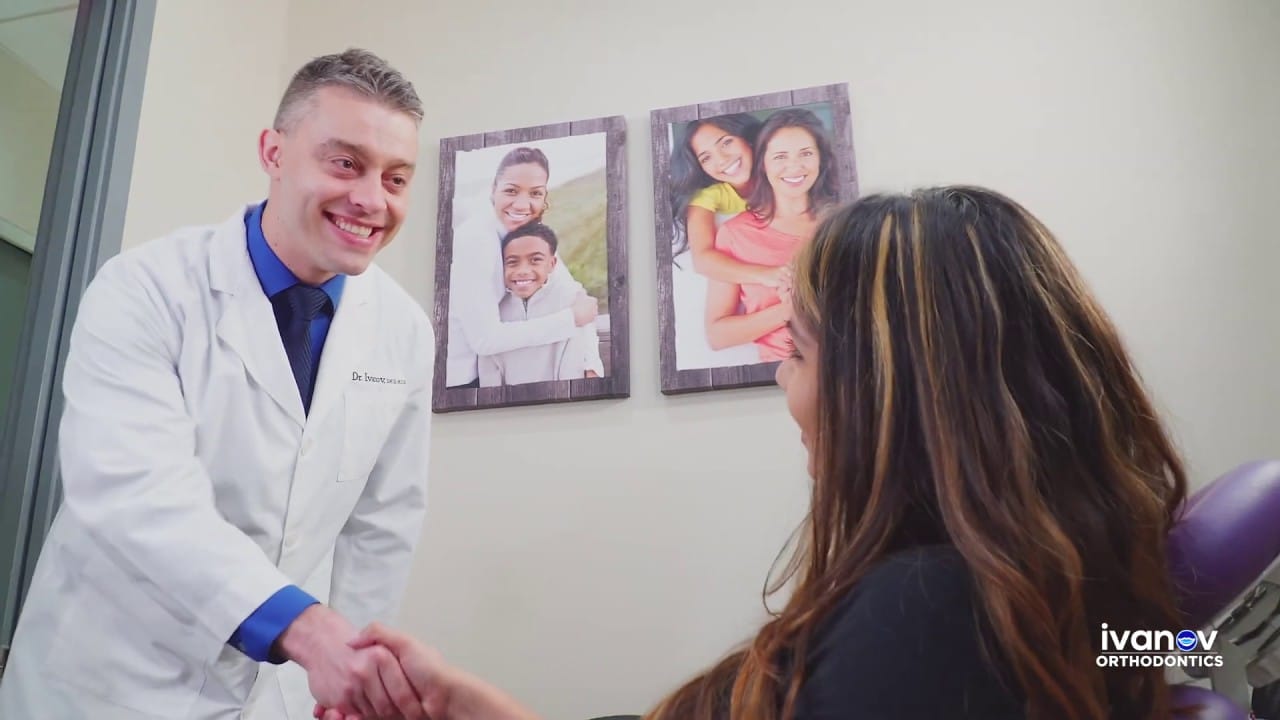 All about bonded lingual retainers.
What is the difference between retainers and braces?
Many individuals can get confused about the differences between retainers and braces, especially since all of them come with a whole host of unique terms such as:
bonded lingual retainer wire
retainer wire
bonded lingual wire retainer
removable retainer
bonded retainer and
lingual retainer
You may even have questions about places where you can get bonded lingual retainer work done. Although some of these terms can be confusing like bond a braid lingual retainer wire, bonded lingual retainer dental code for the front teeth, braided wire, and bonded retainer or even lingual retainer, the truth is that these terms need not cause undue concern or confusion.
Although there are many types of retainers, many different kinds of braided wire, and even a variety of single retainer wire materials, they differ both in composition and whether they are for an upper lingual bonded retainer or just a simple lingual retainer.  Your exact needs may vary and so getting all caught up in particular terms and terminology may not be the most helpful for you as the vast majority of information out there is likely to be too specific to be useful.
Why a bonded lingual wire retainer?
Although you can find a lot of technical jargon, the simple answer is that the difference between retainers and braces are that braces are designed to fix crooked teeth, other orthodontic problems like overbite or underbite, and a whole host of other orthodontic conditions that can occur as a result of your teeth not being properly aligned.  Retainers on the other hand are designed to maintain the ground you have gained after the procedure. For many individuals, their teeth may try to revert back to their original positions or shuffle around and cause the same problems your braces just fixed.
Using removable retainers or a bonded lingual retainer after braces can eliminate this issue as the retainers will keep the teeth in the correct position until your Miami orthodontist lets you know that your teeth will no longer move. As their name suggests, they are designed to retain your teeth and not actually move them but simply keep them in the correct positions. Utilizing something like bonded lingual retainers in conjunction with braces near me, you can ensure that your smile stays fixed permanently and does not become crooked or slip out of place again.
What is a bonded lingual retainer technique?
A bonded lingual retainer technique is when you get a bonded lingual retainer affixed to the back of your teeth so your teeth will stay in place and no one even knows that you have one.  It may even come with the modern bond a braid lingual retainer wire material which braids together 8 strands of wire into one that can be flattened against the back of the teeth and make it hardly even noticeable. This bonded lingual retainer is great for people who might lose or damage removable ones, or for active people who want a great smile but not the maintenance of a Hawley or removable kind.
How to fix my teeth without braces?
If you have a minor correction you might be able to use a braided wire retainer to slightly adjust your teeth as the wire is designed to be under tension to help keep your teeth in the correct place. Very minor issues can sometimes be solved by a bonded lingual retainer.  They can also simply keep your teeth from shifting out of position if they are already very close.
Another method that many individuals choose to use so they can avoid braces entirely is Invisalign. Invisalign is a well-known system that uses plastic aligners that go over the teeth and slowly help shift your teeth into the correct position. Invisalign has a huge amount of pros, especially for people who want to maintain the aesthetic of their smile while still receiving high quality orthodontic treatment. One of the big benefits is that it is nearly invisible. By taking scans and molds of your mouth, the retainers are designed to exactly fit your teeth and help move them into the correct positioning. New Invisalign materials are stronger and more durable than previous iterations making them even more effective and long-lasting. It should be noted that Invisalign is great for adults and teens, but are not recommended as braces for children.
Talking with a professional local orthodontist in Biscayne Park can give you more information about your particular needs and help determine if Invisalign might be the best fit for you. Ivanov Orthodontic Experts is an orthodontist in Biscayne Park that is an Invisalign expert. Although Invisalign's capabilities have expanded in recent years, they can still sometimes be limited. Whether your orthodontic issues are very severe or not, your orthodontist near me may recommend that you use braces because although Invisalign braces can treat mild to medium orthodontic issues, when it comes to severe and complex orthodontic corrections, braces are still the mainstay in the orthodontic arsenal.
Modern techniques like bond a braid lingual retainer wire make a difference
You can also look into the bond a braid lingual retainer wire which is a specific type of retainer that uses an 8-strand braided wire which can be flattened to be quite comfortable and not interfere with the lower teeth when it is bonded to the back of the upper teeth.  If you choose to go with traditional braces, ask your orthodontist about braces colors.  Modern elastics come in a full rainbow of choices and you can even change them up seasonally.
Is Invisalign really better than braces?
Better is a subjective term. Better can mean different things to different individuals. Some individuals may feel Invisalign is better because of its ease of installation, the fact that you do not have to keep it in all the time but can remove it when eating or for taking pictures, the fact that the plastic aligners are fairly affordable and durable, as well as the fact that they are incredibly unobtrusive and can allow you to continue with your daily life without heavy metal gear in your mouth. For any individual, the low profile of the Invisalign system is a huge selling point all on its own but especially for individuals who might be self-conscious or concerned about the aesthetics of traditional braces, Invisalign near me offers a low-key and simple solution to a wide variety of orthodontic issues, including bite alignment issues and a crooked front tooth.
However, with all that in mind there are also some significant drawbacks to the Invisalign system as opposed to traditional metal braces or lingual braces. One of the major drawbacks for Invisalign is also related to one of his pros, its removability. Because Invisalign can be removed, it often is and so many individuals simply forget to put the retainers back in. For Invisalign to be truly effective, it must be worn for a minimum of 22 hours per day.  But with individuals taking it out to brush teeth, for pictures, or to eat, many people slip up occasionally and simply forget to put it back in in the proper time frame.
Far too often individuals are well under the 22 hour minimum for the Invisalign treatment to be effective so instead of progressing and their teeth getting straighter, their teeth continue to either not move or revert back to old positions. The only thing worse than making no progress is reverting on progress and this is why the Invisalign system on average can take several months longer to complete the treatment than with traditional metal braces or lingual braces.
Using a bonded lingual retainer
Because lingual braces and traditional braces are installed, they are semi-permanent and do not need to be taken out or put back in and can work constantly. Because of this constant adjustment, your treatment times will usually be less than if you were using Invisalign. Some braces like lingual braces are even low profile since they are attached to the back of the teeth as opposed to the front.  Even bonded lingual retainers with their braided wires which attach to the back as opposed to the front can make for a subtle retainer.
What should a detailed orthodontic treatment plan include?
One thing that your orthodontic plan should definitely include is the bonded lingual retainer cost. Whether you chose to go with traditional braces, Invisalign, or lingual braces, after your treatment is completed you will need to find out about the cost associated with the retainer. This may include the bonded lingual retainer.  Retainers are an important part of your continued treatment. After you have invested thousands of dollars in getting your teeth straight, you want to keep them straight. Keeping your teeth straight and from reverting back to old positions after your braces are removed is an important part of making sure that your treatment not only happened but that the treatment lasts. These retainers do not need to be worn forever and although some people may choose to wear them for decades, others may only use them for a couple of years. A bonded lingual retainer will have to be removed by your best orthodontist near me at the end of the time you need to wear it.
An upper lingual bonded retainer
By talking with your local orthodontic offices like Ivanov Orthodontic Experts or others you will be able to make a detailed plan all the way from your first visit through to getting your braces removed and what retainer system might be best for you. A proper plan should also include things like:
the treatment time expected
the different types of treatment available to you whether it's Invisalign, a bonded lingual retainer, lingual braces, clear braces, or traditional metal braces
what the cost will be
payment plans
family history of tooth issues
and a whole host of other things.
Fortunately before you start to even begin your treatment, many high-quality orthodontic offices offer free consultations so you can start to get a picture in your mind from a healthcare professional about what your treatment may entail and what all might be needed.  Ivanov Orthodontics is an orthodontist in Biscayne Park offering free consultations. After your treatment ends, you can ask about the bonded lingual retainer cost for maintaining that great smile.
Ask the office also about Saturday hours.  You will want to be sure you can make your appointments and if the office is open on Saturday, this means you can get great oral care without having to miss school or work. An orthodontist open on Saturday is one of the best friends you can have.  And, you can still have advanced products like bonded lingual braces or retainers.
Brace Orthodontist For Bonded Lingual Retainer Near Biscayne Park
Protecting your smile is one of the most important investments you can make in your health and getting a free referral to discuss what an orthodontic plan for you might look like is a great way of investing in your future health and happiness at no additional cost to you.
That referral may lead to clear aligners like Invisalign, or braces with bonded lingual retainers after treatment is done, or a combination of tools all designed to give you a proper bite alignment and a great smile. Look for an orthodontist who has convenient Saturday hours to be able to make all of your appointments. Your treatment time will be anywhere from 2-3 years long, depending on what you need to have done, and it's important to have regular checkups.
Clear aligners are very convenient and are nearly painless. Lingual braces or clear ceramic braces are other nearly invisible options that appeal to adults and teens who want to have their teeth corrected but not let the world know that they are wearing braces. When you get your braces off, check with your orthodontist on what kind of retainer you will need to wear to keep your teeth in place.  These may be removable or it may be a bonded lingual retainer.
Choosing Ivanov Orthodontic Experts is a smart move.  They are a top-rated orthodontist in Biscayne Park and they are convenient to get to.  Plus, they offer Saturday hours to make it easier to schedule all of your appointments.  They offer orthodontic treatments for everyone from kids to adults and a variety of payment plans to make getting braces affordable.  The friendly staff will be happy to help answer any question you have.
Contact Us
IVANOV Orthodontic Experts, 12866 Biscayne Blvd, North Miami, FL 33181 https://www.google.com/maps?cid=154326063970645489
Call us at (786) 540-1919 to schedule a free orthodontic exam.
Read More About How to Find the Best Orthodontist in Miami Area for Braces and Invisalign at https://ivanovortho.com/
Learn More About Dentist For Braces Near North Miami Beach For Permanent Lower Lingual Retainer Wire: Cost, Pros & Cons at https://ivanovortho.com/lower-lingual-retainer/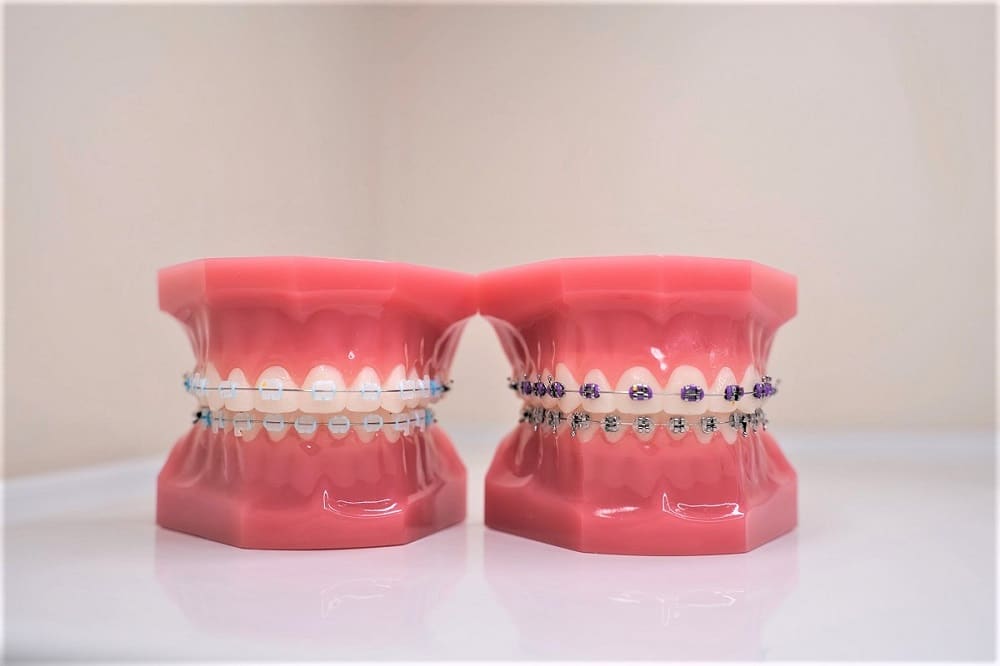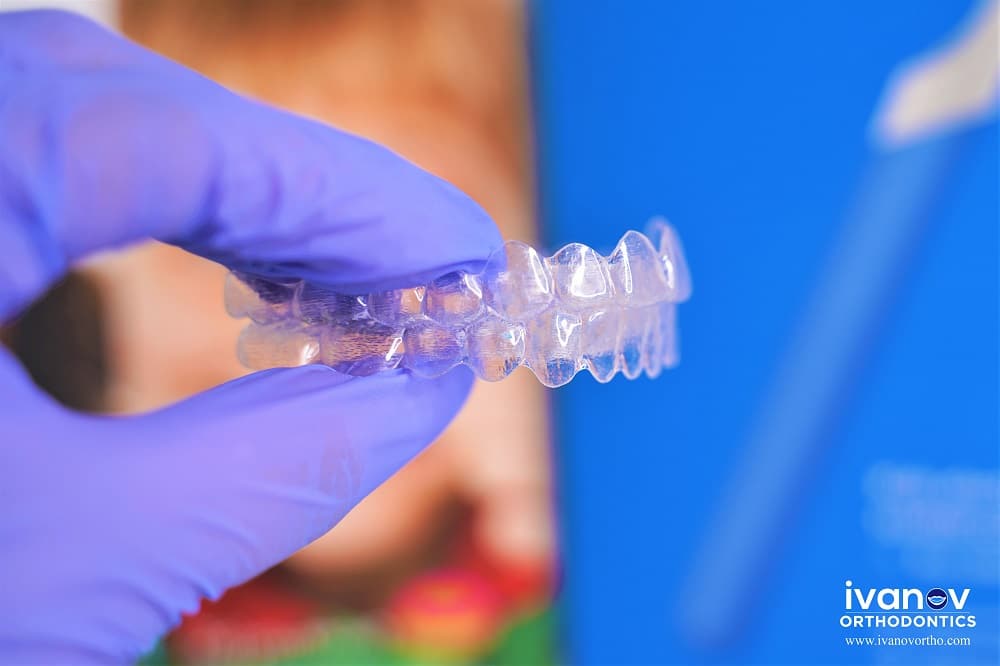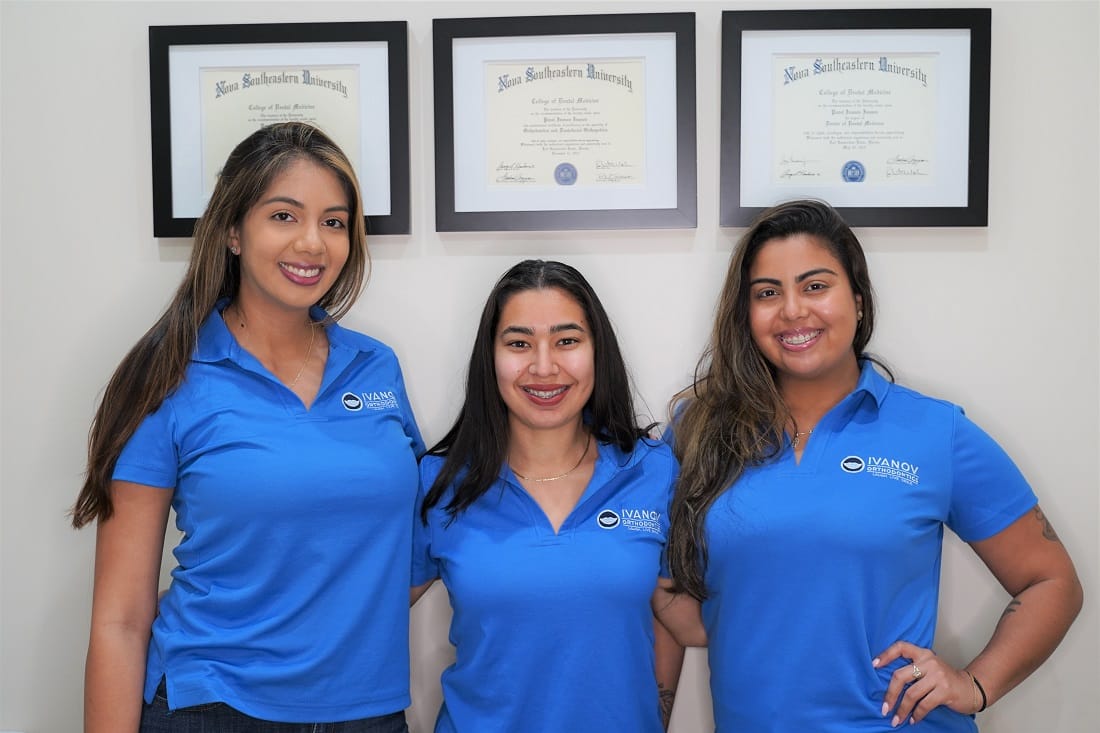 FIVE-STAR PATIENT TESTIMONIALS
Omg. I came here as a second opinion due to high prices and crazy time frames from another office. They welcomed me with open arms and their friendly atmosphere made me feel so comfortable and confident!Doctor I is very knowledgeable and set my expectations perfectly. 2 weeks later the team had me in braces! I couldn't be happier!
Empress Vali
I just wanna say Dr Ivanov and his teams are the best!!! I had a very easy breezy experience getting my braces. Everyone was extremely gentle and informative the place was super clean and fresh. They deserve 1000 stars and more. I absolutely love the experience but best of all how caring everyone was.
Jade Menos
When i say the reviews are pretty much an understatement, it does no justice. the service is amazing, The staff takes their time to make sure that you feel very special. if i can leave a honest review 100 times i would. im very pleased and happy that i found this place. thank you guys so much! i have found a HOME!!
Brittnisha Marks
Amazing experience! I've had my braces for 6 month now and I'm impressed of how much my teeth have changed. No pain at all. Dr. Ivanov is such a sweet person and very professional, he knows what he's doing and always cares for patients personal concerns. Highly recommended!
Tula Garcia
Dr. Ivanov was amazing. When I first got my braces I was scared it was going to last 4yrs for my teeth to look better but it only lasted 2yrs and the results are beyond amazing. I'm really happy with everything and would absolutely recommend him to anyone. Thank you so much.
Kimberly Martinez
Very good experience. The attention was great. The doctor is very punctual and they don't make you wait, which for my busy schedule is super important. Also, the time the doctor told me I had to wear the braces was the exact time I needed and I was very happy with the results. Definitely recommend him.
Laura Jimenez
Dr. Ivanov was amazing. He was very understanding and took the time to explain, every step of the process for my daughters braces. I am proud to say with great care her braces were finally removed and the end result is the beautiful smile she now has. Thank you
Christina Jenkins
Ivan and his staff made my experience a smooth and convenient process. I am absolutely delighted and satisfied with the progress and how far my teeth has come. Ivan and his staff works effortlessly to ensure that my teeth are perfected beyond my expectations. If I had any other choice I would still choose Ivanov Orthodontic experts.
Joshua Xavier
My family and I are so happy with the results of Dr. Ivanov!!! So knowledgeable, kind and always available to answer questions. I am so happy we found him and his staff. I am looking forward to addressing my dental needs now that the family is on track!!! How many can say that about their dental experts. Way to go Dr. Ivanov!!!
James C. Murphy
He is awesome. You will start seeing changes quick in your smile. He shows passion in his work, he cares about you and your smiles. The office is very nice and great customer service. You will be in good hands if you choose to go with him.
Ketty Platon