You should find a way to ensure you get holistic care of your dental health. After your braces treatment is complete, the next important aspect of your treatment is your retainer. You should ask how much retainers typically cost, and the cost of your retainer should you need to replace it.
Typically, with orthodontic treatments, you will require multiple office visits to the orthodontist, whether it is to install or adjust your braces, or if it is to install other necessary orthodontic appliances for your oral health. There are multiple reasons that you may have to visit the orthodontist's office over the course of your treatment.
At the end of your initial orthodontic treatment, your orthodontist may recommend that you wear a retainer if you have had braces. This is extremely important to maintain your healthy teeth and prevent the malalignment of your newly straightened teeth.  Retainers are generally custom fit for your mouth and come in different types. The orthodontist will discuss your options with you, and even the need to wear retainers. Your orthodontist will also discuss replacement retainers with you.
How much do braces cost?
Before moving on to retainers, it is assumed that you are also looking to get braces if you are on this page. There are many types of braces, including traditional metal braces and ceramic braces which are placed on the front of the teeth. They employ a system of brackets and wires which are used to adjust the teeth and move them into better alignment in your mouth.
Traditional metal braces are highly visible and are the least expensive, ranging from $3,000 to about $6,000.
Ceramic braces are teeth-colored to reduce their visibility and can be between $4,000 and $7,000.
Another type of brace that also employs the metal wires and brackets is lingual braces, which are placed behind the teeth and so are hidden. These cost up to $10,000 because of the difficulty with their installation and adjustments and their obvious advantage regarding their visibility.
How much do braces cost in Florida with insurance?
Without insurance, obviously these costs are immense, and may be a deterrent to some. However, depending on your insurance provider, the costs will vary.  The insurance provider will generally cover a portion of the cost of your braces, and the rest will be spread across the duration of your treatment, up to the maximum benefit allowed by your insurance plan.  The total amount that your insurance provider will pay will vary depending on your maximum benefits as stated on your insurance plan coverage. It is important to check the ceiling of benefits of your insurance cover.
How much does Invisalign cost?
It should be stated that clear or removable appliances like Invisalign can be between 20 percent and 50 percent more expensive than traditional metal braces.
In general, Invisalign can cost between $3,000 and $8,000. These costs will vary depending on the location of the clinic at which you are receiving your treatment, and how long you need to wear them.
According to the Journal of Clinical Orthodontics, the overall cost of orthodontic treatment varies among the different states, and it would be important to find ways to minimize the out-of-pocket costs of your orthodontic treatment as much as possible.
How much does Invisalign cost with insurance?
As with any orthodontic treatment, Invisalign costs can be expensive. You should check with your orthodontist how much your orthodontic treatment will cost, and then speak to your insurance provider regarding how much you will be covered for, and how much they will pay.
In general, if your Invisalign costs are on the lower end of the scale, you will be more likely to find your insurance provider will cover a more significant portion of the costs.
It is important to also consider discount plans. These are not insurance per say, but you can save up to 20 percent of your Invisalign costs with the appropriate discount plan. Some companies will be willing to offer you membership on their dental discount plan for a small fee per year.  Ask your orthodontist near me for a database of companies that can offer you a dental discount plan.
How to pay to get my teeth fixed?
When looking to get your teeth fixed, there are a number of factors to consider when it comes to financing options for your treatment.
Firstly, you should do your research. There are many dental companies that offer insurance for orthodontic care; however, not all may offer some types of orthodontic care.
Another option are the discount plans which were mentioned above.
Furthermore, look into companies that lend money interest free for medical procedures, and enquire with them about your orthodontic treatment.
Many orthodontic clinics offer payment plans, including Ivanov Orthodontics. We are able to offer you a way to pay to fix your teeth more affordably, and we also accept credit card payments.
You may be fortunate enough to have an employer sponsored dental plan. These may provide you with the option of orthodontic care, and you can take advantage of that. If you are married, you may be able to benefit from your spouse's orthodontic care if their employer offers that option.
Retainer replacement cost
When looking to purchase retainers, one should know which type of retainer you are seeking specifically. It is good to know that there are three types of retainers. They may be a removable retainer which may be the flexible plastic retainers, or removable Hawley retainers. These are plastic and metal because they have metal wires with acrylic or plastic components. And finally there are the permanent ones that are wired, fixed, or bonded retainers. These are also known as lingual retainers.
Furthermore, before purchasing a retainer, speak to your orthodontist to ensure you choose the right type for you, even within the general three categories, there are different types. For example, examples of the clear plastic retainers include Essix retainers, Invisalign retainers, or zendura retainers. They each have some unique characteristics which may make one type advantageous for you over another type.
When it comes to replacing your retainer, the traditional Hawley retainers can cost between $150 and $600, while clear retainers can cost between $400 and $800. If you are looking to replace a permanent retainer, you may be looking to pay between $150 and $500 to install or replace them.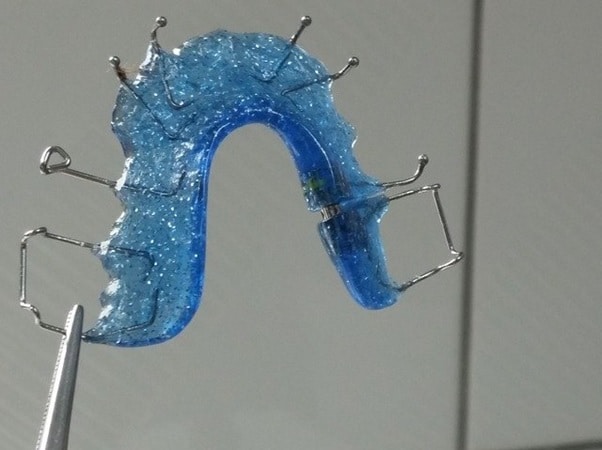 In general, the initial cost of your retainer is included in the expenses associated with your braces.
Unfortunately, the cost of replacing your retainer may not always be covered by dental insurance companies and if you damage your retainer or lose it, you can expect to pay for it yourself
Permanent bottom retainer cost
Your orthodontist may prescribe permanent retainers for you. These can generally last about 20 years if properly cared for. In addition to the obvious benefit of having the cost covered in your braces treatment, patients will not have to remember to wear their permanent retainer cost with insurance. As an alternative, your orthodontist may prescribe a removable top retainer for your upper teeth and a permanent retainer for your bottom teeth.
The costs will vary depending on a variety of factors, so speak to your orthodontist or dentist to find out more.
Contact Us
IVANOV Orthodontic Experts, 12866 Biscayne Blvd, North Miami, FL 33181
https://www.google.com/maps?cid=154326063970645489
Call us at (786) 540-1919 to schedule a free orthodontic exam.
What You Need to Know About Lingual Retention