What's the Difference Between Plaque and Tartar?
You have probably heard on commercials and from your dentist that you should take steps to reduce your dental plaque and tartar on teeth. But what are they exactly?  And why are they bad?  And, how are you supposed to reduce them?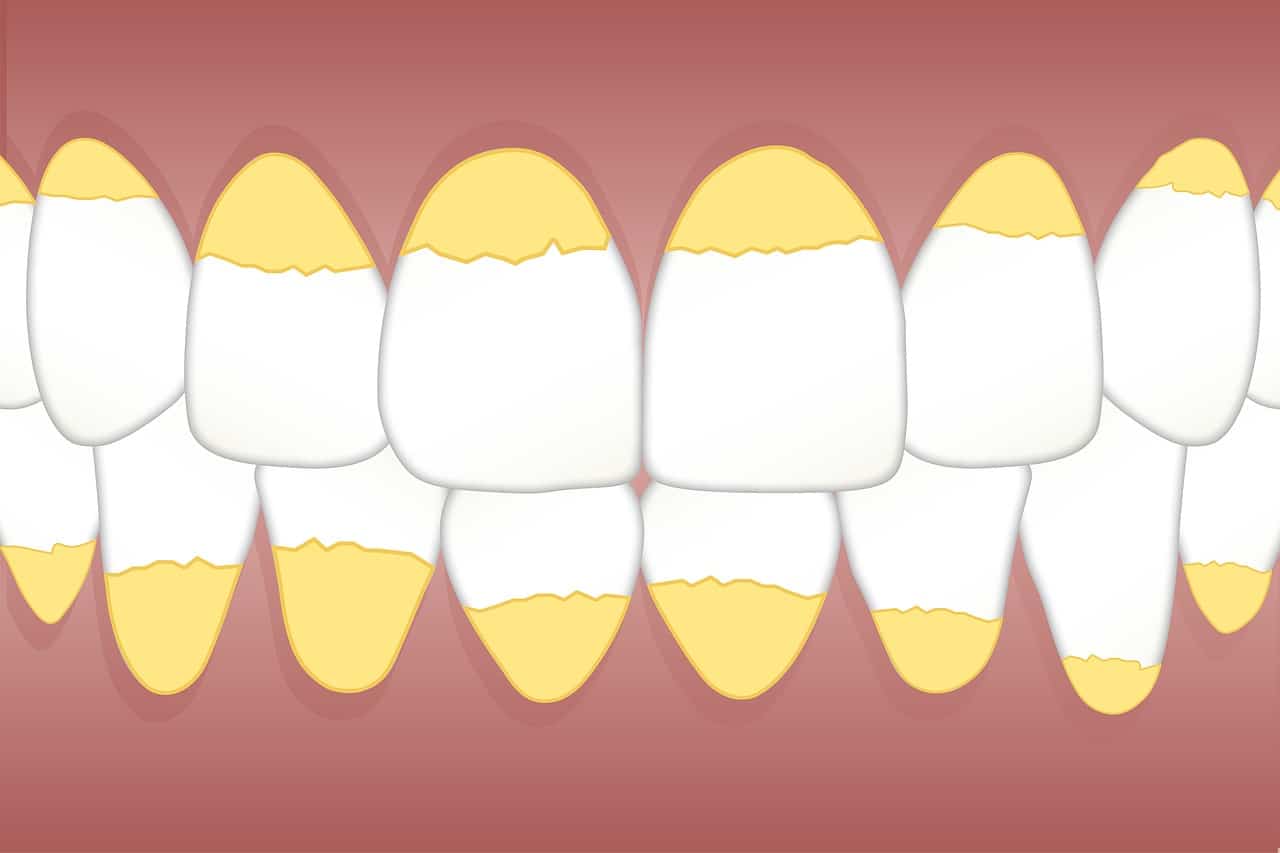 No matter how good you are at your home care, you will still have bacteria in your mouth that occur naturally. These bacteria love to feed on the food particles that get stuck between your teeth and along your gum line.  The science behind it is bacteria break down the carbohydrates in the sugars into an acid. That acid mixes with your saliva and creates plaque.
The resulting plaque is a sticky film that is really good at coating your teeth.  Left untended, plaque that is not removed can stay along your gum line and even get under it which can lead to gum inflammation, also called gingivitis.
It can also cause a breeding ground that can lead to bacteria that damage your enamel and cause cavities. Untreated dental plaque can easily lead to tooth decay and gum disease.
Those bacteria in plaque can also lead to bad breath if they are not removed daily.  Bacteria all have a particular odor, and the ones in your mouth are no exception.  Good oral health starts with removing these bacteria.
Plaque is constantly forming, but leaving plaque in place means that it can harden into tartar.  That is the hard crusty stuff that your dental hygienist scrapes off with tools or an ultrasonic device at a dental visit. It is also known as calculus.
Tartar can also get below your gum line and damage the gums, meaning they can recede.  Tartar makes it harder to get into the spaces between your teeth and clean properly which just keeps building and creating more problems. Plus, it is unsightly, since it is usually a yellowish-brown.
So what happens if you continue to not take care of removing plaque?  That bacteria along the gum line keep breeding and start to form pockets of infection, a condition known as periodontitis.
Your immune system's response can lead to additional impacts in your jaw that can actually cause harm to your jawbone and the matrix that holds your teeth in place.  There are also a lot of blood vessels in the mouth that can transport that bacteria into the blood stream and that can lead to increased risk of heart disease or other physical ailments.
The good news is, it is easy to get rid of plaque at home and help stave off gum disease and cavities.
How to reduce dental plaque
Brushing and flossing are some of the best ways to reduce dental plaque at home.
The most effective way to brush your teeth is to brush for two minutes each session, twice a day. If you choose to use a manual toothbrush, find one with soft bristles so you don't damage your enamel. Be sure to get all of your tooth surfaces like your wisdom teeth or rear molars, the inside bite surfaces, and even the gums using small circles instead of a back and forth movement.  You can also use an electric toothbrush, many of which come with settings that time how long you are brushing a given area so you can be sure that you are brushing long enough.
Flossing is also really important to help prevent plaque buildup. It is truly the only way to be able to get between your teeth and get that plaque out before it can harden into tartar. Floss comes in the typical dental floss you think of, in either waxed or unwaxed versions. You can also get dental tape which is very smooth and slides between close fitting teeth easily. Then there are water irrigators or water flossers that use a gentle stream of water to get between the teeth and blast out anything that might be stuck there.  They are also great for getting around braces or other appliances.
You can also use a good mouthwash to help rinse between the teeth to get any food particles or dental plaque out and cut down on the amount of tartar buildup. They often contain compounds that help kill bacteria that lead to plaque. If you do have the red swollen gums known as gingivitis, your dentist may prescribe a mouthwash with additional boosters to help give you that added help you need to kill bacteria and heal your gums.
Other ways to reduce plaque
There are a lot of things you can do between brushings to help reduce your plaque buildup also.  One of the main things is to check your diet.  Sugary foods are really good at feeding the bacteria in your mouth and it can lead to a lot of plaque and even produce acids that can eat your tooth enamel.
That doesn't mean you have to give up desserts or afternoon snacks. Just be prepared to rinse your teeth after dessert or switch snacks to something like roasted nuts that won't contain as much sugar.
There are other healthy foods that you can add to your diet that help your teeth stay healthy. Foods like guava are sweet but don't act like refined sugar on your teeth. Plus, guava is gum-healthy, too.  Oranges are good, too, but be aware that fruit acids can lead to enamel loss, so don't leave your oranges on your teeth like you did as a child.
If you smoke, this might be the final incentive you need to quit. People who smoke or use chewing tobacco suffer from increased plaque and tartar on their teeth, plus tobacco stains the teeth.
You can make a baking soda paste that helps to remove plaque as well as surface stains from your teeth. Use a teaspoon of baking soda and enough water to make it into a paste. Brush your teeth with it and rinse when you are done. It's pretty high in sodium so you don't want to swallow it. It's safe enough to use several times a week, even though it is a pretty good abrasive. Another good thing about baking soda is how gentle it is. It won't lead to the demineralization of your teeth. It does this by rebalancing the pH of your mouth so it is less acidic and therefore you are less likely to suffer from tooth enamel
Aloe vera gel also helps to remove plaque from your teeth. Mix it with something like baking soda to create a paste and brush your teeth with it. Aloe can be bitter so you will want to rinse well when you are done brushing. You can improve the taste by using a little lemon oil or peppermint oil.
Strawberries and tomatoes are rich in vitamin C which is a great immune booster. The acid will also help cut the amount of bacteria in plaque in your mouth and help prevent plaque buildup, but both are also capable of staining your teeth, so they are great to eat but you should be aware that they may discolor your teeth.
You can also try something called oil pulling. This is most often done with coconut oil, but you can also use olive or almond oil.  It helps remove the bacteria in your mouth so your teeth are healthier.  Plus, coconut oil has lauric acid that has some antimicrobial properties in and of itself. By removing the bacteria, you reduce your plaque and take out the factors leading to gingivitis. Just use a tablespoon of coconut oil in the mouth and swish for about 10 minutes.  Spit it out, but avoid running it down the sink, as it can clog up your drain pipes.
How to remove tartar
Realistically the only way to properly remove tartar is by a visit to a dental professional. Keeping your dental visit appointments every six months is important to maintaining your good oral health.
At home, look for a toothpaste that helps to control tartar between brushings. You should also ensure that your toothpaste contains fluoride which helps strengthen your tooth enamel.  The key to reducing tartar is to be sure that dental plaque is removed daily.
Wrapping up
By brushing and flossing your teeth regularly and adjusting your diet to lower the amount of sugary foods you eat, you can reduce the amount of dental plaque on your teeth, and therefore the amount of tartar buildup as well caused by plaque that is not removed.
You can use regular toothpaste or some other treatments like coconut oil and baking soda to rid your teeth of that sticky film and get healthier gums at the same time. Brush your teeth carefully, making sure that you get all tooth surfaces. When you clear out all that sticky plaque, you will keep the amount of tartar buildup at bay, and you will have a cleaner, brighter smile.
Contact Us
IVANOV Orthodontic Experts, 12866 Biscayne Blvd, North Miami, FL 33181 https://www.google.com/maps?cid=154326063970645489
Call us at (786) 540-1919 to schedule a free orthodontic exam.
Learn more about  Braces Near me and Invisalign at https://ivanovortho.com/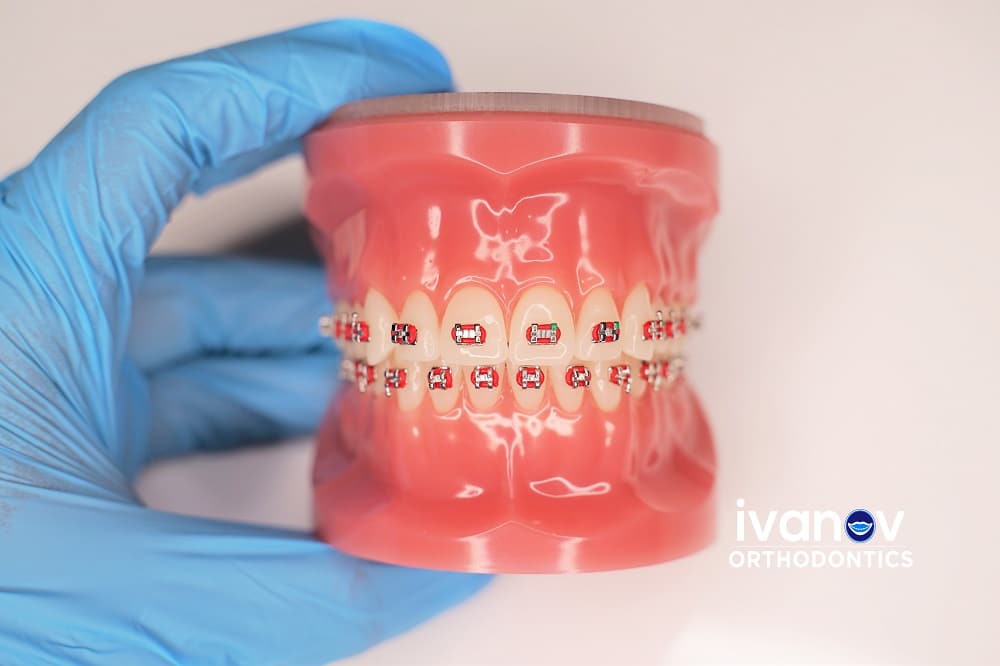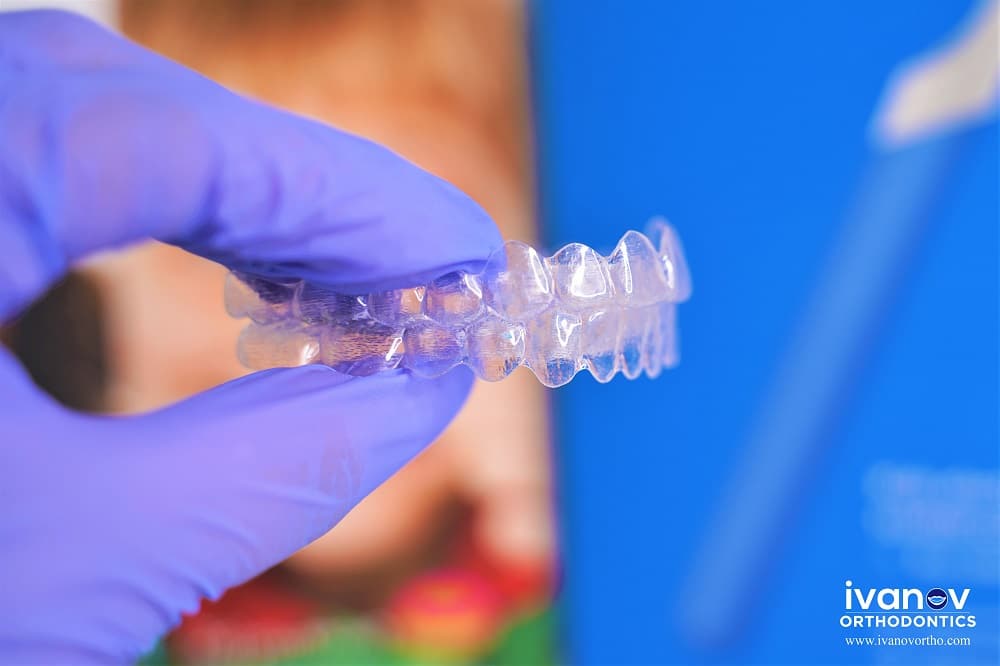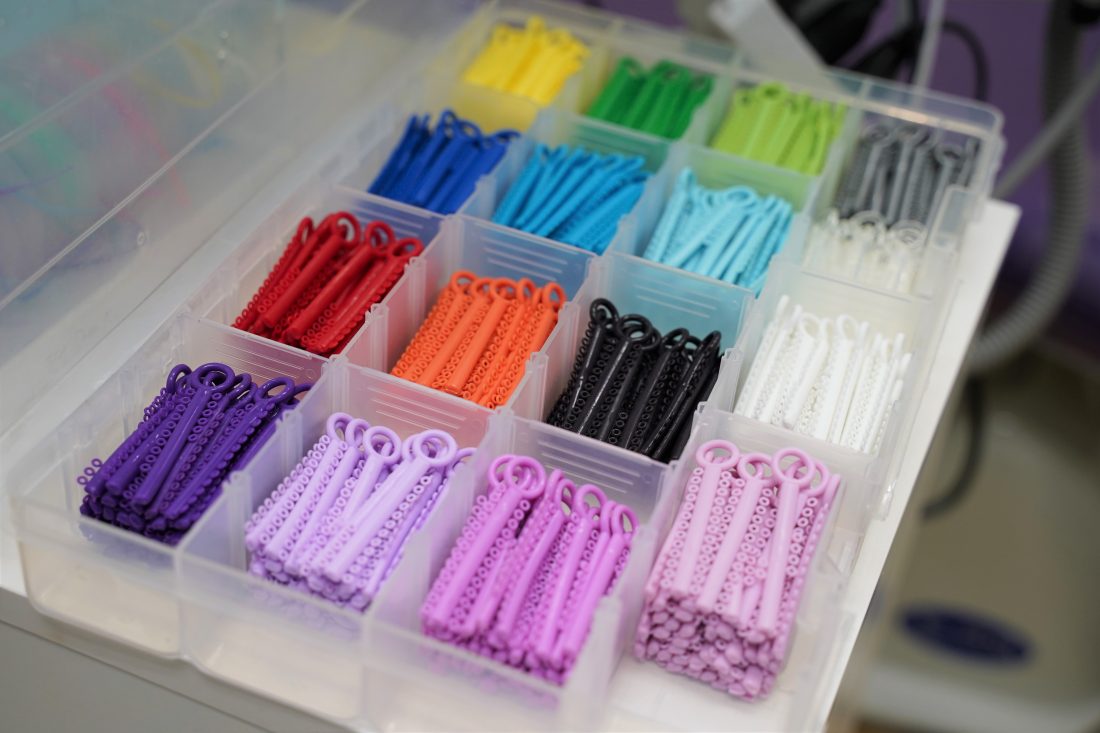 FIVE-STAR PATIENT TESTIMONIALS
Omg. I came here as a second opinion due to high prices and crazy time frames from another office. They welcomed me with open arms and their friendly atmosphere made me feel so comfortable and confident!Doctor I is very knowledgeable and set my expectations perfectly. 2 weeks later the team had me in braces! I couldn't be happier!
Empress Vali
I just wanna say Dr Ivanov and his teams are the best!!! I had a very easy breezy experience getting my braces. Everyone was extremely gentle and informative the place was super clean and fresh. They deserve 1000 stars and more. I absolutely love the experience but best of all how caring everyone was.
Jade Menos
When i say the reviews are pretty much an understatement, it does no justice. the service is amazing, The staff takes their time to make sure that you feel very special. if i can leave a honest review 100 times i would. im very pleased and happy that i found this place. thank you guys so much! i have found a HOME!!
Brittnisha Marks
Amazing experience! I've had my braces for 6 month now and I'm impressed of how much my teeth have changed. No pain at all. Dr. Ivanov is such a sweet person and very professional, he knows what he's doing and always cares for patients personal concerns. Highly recommended!
Tula Garcia
Dr. Ivanov was amazing. When I first got my braces I was scared it was going to last 4yrs for my teeth to look better but it only lasted 2yrs and the results are beyond amazing. I'm really happy with everything and would absolutely recommend him to anyone. Thank you so much.
Kimberly Martinez
Very good experience. The attention was great. The doctor is very punctual and they don't make you wait, which for my busy schedule is super important. Also, the time the doctor told me I had to wear the braces was the exact time I needed and I was very happy with the results. Definitely recommend him.
Laura Jimenez
Dr. Ivanov was amazing. He was very understanding and took the time to explain, every step of the process for my daughters braces. I am proud to say with great care her braces were finally removed and the end result is the beautiful smile she now has. Thank you
Christina Jenkins
Ivan and his staff made my experience a smooth and convenient process. I am absolutely delighted and satisfied with the progress and how far my teeth has come. Ivan and his staff works effortlessly to ensure that my teeth are perfected beyond my expectations. If I had any other choice I would still choose Ivanov Orthodontic experts.
Joshua Xavier
My family and I are so happy with the results of Dr. Ivanov!!! So knowledgeable, kind and always available to answer questions. I am so happy we found him and his staff. I am looking forward to addressing my dental needs now that the family is on track!!! How many can say that about their dental experts. Way to go Dr. Ivanov!!!
James C. Murphy
He is awesome. You will start seeing changes quick in your smile. He shows passion in his work, he cares about you and your smiles. The office is very nice and great customer service. You will be in good hands if you choose to go with him.
Ketty Platon