If you are looking to improve the appearance of your teeth and maintain the position of your teeth that have been realigned or a bite that has been fixed with braces, your orthodontist might have recommended that you supplement your treatment with retainers. If this is the case, you are likely looking for retainers and seeking to find which one will meet your needs and be the most affordable.
You might've heard about Essix retainers, Hawley retainers, or permanent retainers, and might be stuck between deciding which one would be good for you. If you don't already have an orthodontist helping you, it is important that you find a good one.
What Is an Essix Retainer Used For?
In general, retainers are dental appliances typically made of plastic, wires, acrylic, or metals that help at the end of orthodontic treatment to keep your teeth in place. Retainers come in different types, such as Essix retainers, Hawley retainers, and permanent retainers. We'll focus today on Essix retainers.
Retainers generally function by maintaining the normal or realigned position of teeth to ensure that the new position is maintained after treatment such as braces. Also, retainers may also help to guide teeth into the right position without the need for braces.
Essix retainers are different from the other two types of retainers because they are removable and are made of clear materials to provide an invisible look.  Hawley retainers are also removable but are made from metal and acrylic materials.  Permanent retainers are attached permanently to the back of the teeth with a bonding agent.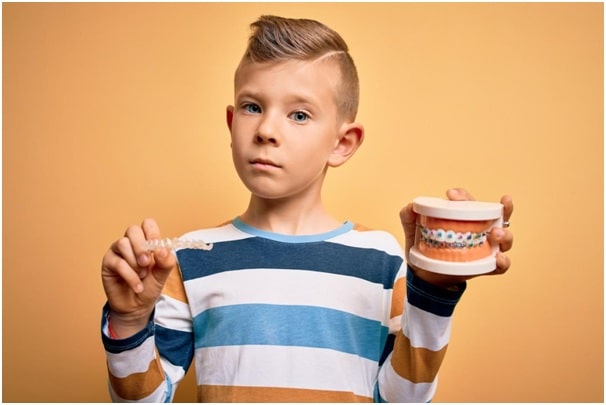 How Do Essix Retainers Work?
As described above, Essix retainers work to maintain the normal or realigned position of teeth. Essix retainers are unique in their low-profile appearance and are made solely of transparent plastic with no metal wires and are removable for meals and brushing the teeth.
Your orthodontist will create an Essix retainer for you from an impression or mold of your teeth so that your retainer is specific to your needs.
How Much Does an Essix Retainer Cost?
This is a very good question if you are looking at buying Essix retainers, because you will want to know how much does an Essix retainer cost. While the cost of Essix retainer can vary depending on the brand, the quality, and the type of materials used, according to the American Dental Association, Essix retainers can cost between $100 and $250.
What Are The Advantages and Disadvantages of Essix Retainers?
Like with any medical appliance or medical treatment. It is important to know the pros and cons of the appliance or treatments. As such, you are likely to be interested in knowing the advantages and disadvantages of your retainer. One of the main advantages of the Essix retainer is that it is less noticeable and so may not draw unwanted attention to your appearance. Another advantage is that you are likely to feel better about yourself, because of the increased comfort provided by the retainers (Manzon L et al.,2018).
On the other hand, a study ( Manzon L et al., 2018) from the American Journal of Orthodontics and Dentofacial Orthopedics states that wearing Essix retainers can increase the risk of:
Increased plaque levels
Higher frequency of bleeding
More occurrences of breakage to the retainer.
Therefore, it is necessary that you and your orthodontist make a collaborative decision regarding Essix retainers and if they will be suitable for you.
How Long Do Essix Retainers Last?
If you are wearing your Essix retainer after using braces, the American Dental Association recommends wearing it at all times for the first two to three months and at night afterward.
In addition to these guidelines, it is necessary that you speak to your orthodontist about how you should wear your retainer. Following these guidelines can help your retainer last longer. However, as noted previously, one of the disadvantages of these retainers is that they may be prone to breakage (Manzon L et al.,2018) and might have to be replaced more frequently as compared to Hawley retainers made from durable plastic and wire.
How to Clean Essix Retainer?
It is essential to ask you orthodontist about your Essix retainer care instructions. urthermore, you should continue your regular dental routine as directed by your dentist, including brushing your teeth twice daily and flossing. Because these retainers can increase your risk of plaque, good oral hygiene is necessary to prevent problems, such as cavities and gum disease.
It is essential to clean your Essix retainer by following the following steps:
Rinse it in cold water before and after each use and ensure that your safely store it as directed by your orthodontist, which may be in its case when not in use.
Additionally, to avoid damage, ensure the retainer is not left in extreme temperatures, hot or cold. Also, do not leave in water as that can damage it. Furthermore, brush and rinse your retainer after each meal with a non-abrasive toothpaste and a soft tooth brush.
How to Remove Essix Retainer?
If you're wondering how to remove your retainer, speak to your orthodontist, but the Essix retainer is made to be removable and should be pretty straightforward as your orthodontist directs. Just unclip it from your teeth and rinse, then store safely.
If you have more questions, you should find a good orthodontist if you don't already have one. Feel free to call us at (786) 540-1919 or book an appointment here.