How to Fix a Crossbite
A crossbite can lead to a host of dental issues, and it can even lead to pain in your head and neck. If caught early, the most effective treatments are done in children. They might have a palate expander by itself or used in combination with braces to correct the bite problem.
A crossbite occurs when the teeth are not lined up properly, leaning out towards the cheeks. Basically, your top teeth sit inside your bottom teeth in some way. It can happen with your front teeth (anterior crossbite) or back teeth (posterior crossbite), or in more significant cases, both halves. This means your teeth fall on the wrong sides of each other and it keeps them from meeting correctly and can lead to a host of other issues, including:
Making it difficult to eat
Making it harder to form words when speaking or lisping
Biting your tongue more frequently
Long term it can lead to jaw deformation
Pain in the jaw or teeth
The lopsided facial structure which can lead to headaches or another medical condition
Early wear of the dental enamel
Tooth decay
Poor self-esteem
You will want to seek out crossbite treatment to get this corrected as soon as possible and move your teeth and jaws into their correct position.
What causes crossbites?
You may have inherited a crossbite, or you might have adult teeth that came in improperly, or your baby teeth may not have fallen out on time. Sometimes thumb sucking can lead to crossbites also.
How should we correct crossbites?
There are several types of crossbite treatments available at your North Miami Beach orthodontist for braces – let's look at them in more detail.
Crossbite treatment in children
Crossbites can happen to anyone of any age. The earlier you can treat a crossbite, the better off you will be long term.
It is a common thing to occur in children, and you should know it will not go away on its own. As many as 20% of kids will have some kind of crossbite. The good news is, braces can correct the issue many times.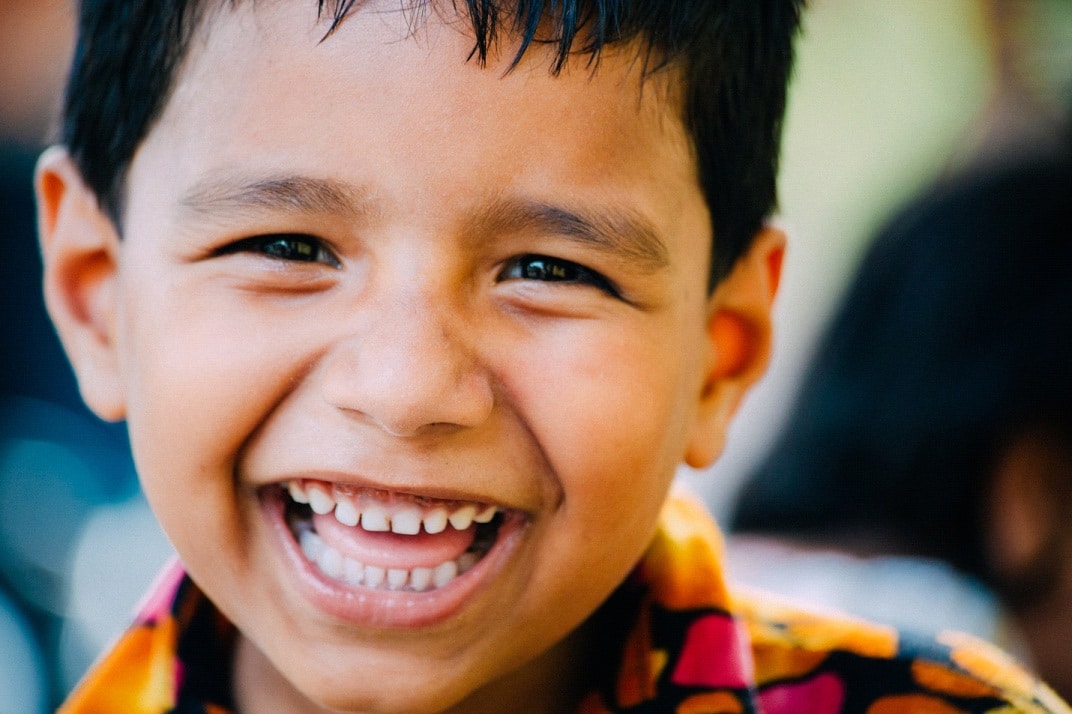 Kids may benefit from a palatal expander like the quad helix expander or a rapid maxillary expander. A rapid maxillary expander is fitted to the roof of your child's mouth and pushes gently on the teeth from the inside, widening the upper jaw and also giving the teeth a better arch. A quad helix expander works much the same way, but it does not need to be tightened with a key by the patient. These devices are also good at helping ease an overcrowding problem and making more room for the permanent teeth to grow in.
Can my orthodontist fix my crossbite underbite with braces?
Yes! This is in fact one of the most common treatment options to correct a crossbite. Your orthodontist might use braces by themselves or with another appliance to help boost the process. Many times the braces will be used in combination with elastics to move the teeth and correct the crossbite. This brings your upper and lower teeth into a proper alignment with each other.
Invisalign crossbite correction
Modern Invisalign retainers can do a lot to correct minor crossbite issues. They apply gentle pressure to the teeth much like braces and guide them into position. There are Smartforce additions that can be placed on strategic teeth to boost the effectiveness of your crossbite treatment.
How to fix an underbite, or is it too late?
Crossbites can be corrected by a number of orthodontic treatment methods. They should be corrected as soon as is practicable, as they can lead to dental health issues as we talked about above.
One of the most extreme forms of crossbite treatment is by removing some of the teeth. For people who have one tooth that is out of alignment because of crowding, it may be the easiest way to correct the problem by pulling it.
Braces, as we have seen above, and Invisalign are some additional methods that are quite effective and can also be affordable. They usually cost between about $3,000 and $8,000, depending on what kind you choose and how long you wear them.
Palate expanders are an effective orthodontic treatment in kids because it helps correct jaw issues before the jawbone has a chance to set permanently. There is a type that adults can wear that is removable, so it can just be worn at night. It works best when there is a minor correction that needs to be done.
Then there is surgery for the most significant cases. This is done by dental professionals like an oral surgeon who will cut or break the jaw and then realigns the jaw into the right position. The jaw is often wired into a position to help it heal once the surgery is complete.
How long does it take to fix an overbite?
Typically you can expect crossbite correction to take 1.5 to three years. If your child can get their treatment done while they are quite young, they can have it all done before their teen years.
Do braces help with a good face shape?
Yes! They help put the teeth into correct alignment with each other and straighten them. This will give you a correct dental arch and that will mean your face will be better balanced.
How long will it take for braces to straighten my teeth?
It does depend on how much work you need to have done to know for sure how long it will take for your braces to straighten your teeth. If you don't need too much work done, it can be as little as 6 months. Most people wear their braces for about 18-24 months. Your North Miami Beach orthodontist for braces can advise you on the best treatment options for you and your oral health needs.
Contact Us
IVANOV Orthodontic Experts, 12866 Biscayne Blvd, North Miami, FL 33181
https://www.google.com/maps?cid=154326063970645489
Call us at (786) 540-1919 to schedule a free orthodontic exam.
Learn more about How to Fix an Underbite – Learn About Underbite Correction
https://ivanovortho.com/how-to-fix-an-underbite-learn-about-underbite-correction/