A power chain is a key part of braces treatments in modern orthodontia. There are many different types of orthodontic treatment.  The most common and affordable are metal braces with individual elastics around each bracket that help hold the archwire in place.
There are nearly 4 million people who wear power chain braces each year! Brackets are affixed to the front of the teeth, usually made from metal or ceramic, and then a wire is run through the brackets to do the work necessary during orthodontic treatment.
The overall first appointment is about an hour-long to get braces put on. The archwire and elastics in turn apply gentle pressure on the teeth to help move them into place through the matrix of the jaw.  Did you know that the jaw is not actually a solid bone?
It has a material that holds the teeth in place solidly, which is a matrix that allows the teeth to move into place and then fills in around them.
The individual elastics can also be used to help change your jaw alignment, which is why some brackets, particularly the ones on the eye teeth, have little posts on them.  For instance, when correcting issues like overbites, you may have a set of elastics that attach to hooks on the molars and the eye teeth to help pull the front teeth back.
What are power chains braces?
Power chain braces are a set of O-ring elastics that are all interlinked and can be used instead of or alongside the individual elastics.  They are made from the same type of material as the individual elastics and also come in a variety of chain braces colors. They can also be used with ceramic brackets.  In rare cases, a power chain might be made of metal that is twisted around the brackets.
What is the usage of power chain braces?
You may hear them referred to as power chains braces.  This is not really correct as they are the elastics that are attached to the brackets that form the braces along with the archwire. So while they are an important component, they are not going to be braced by themselves.
Power chains have the ability to do more work in less time so you can potentially get your braces off sooner. There is a fancy scientific reason for what the process is called – sliding friction.
The power chains come in a variety of thicknesses, also, ranging from what looks like a linked chain to have nearly as much space between each link as the size of the link itself.  These are called closed, short, and long styles.  This means they would connect to each tooth, alternating teeth, or every third tooth, respectively.
They can also be used to help target areas of the teeth that need some additional pressure.  Your orthodontist may use power chains at the end of treatment to help speed up closing spaces that haven't been closed up yet.
A power chain can be used in a certain area while the rest of the teeth will have regular elastics looped around the brackets.  This gives your orthodontist a wide variety of flexibility to correct dental issues, and create a custom treatment just for you.
You can think of wearing braces as having a few stages, and these are usually alignment, closing spaces, and finishing. Orthodontists might use power chains at the beginning of treatment, but that is not common.
They are often used in the closing spaces phase. For many, a power chain is used after the teeth are all in their proper arch, so now the orthodontist can focus on the major work such as moving the front teeth back to correct an overbite or closing gaps between teeth.
When Do You Get Power Chains on Braces?
You will have to wear power chains for braces:
Through the progressive phase of braces
In the latter part of braces treatment.
At the Primary stage of tooth alignment or bite correction treatments.
In the initial stage, in order to close wider gaps and correction of bites.
During the treatment of crooked teeth and malocclusions.
There is no age limit that applies to using power chains.  Some orthodontic appliances are better used on children, but in this case, there is not that kind of requirement.
Just like regular elastics, power chains are typically changed out at every orthodontist visit, so you get a fresh set.  That way, if you picked a fun color and want to change it to something else, or if you got some stains on the current ones, you will get a new power chain.
Now, you might think you can also choose the design of your power chain, but that is really determined by your orthodontist, depending on what you need to have done.  The design – closed, short, or long – is what will move your teeth in a particular direction.  And that means, unfortunately, that the type of power chain used is not something you get to pick.
You might wonder if they hurt more than regular elastics. The answer is no, they don't. Your teeth will always be sore right after an adjustment, but having power chains does not make the discomfort any worse.  Your orthodontist can help you with managing that discomfort, whether it is advising you to take over-the-counter medication or eat soft foods, or some combination of things.
What Color is suitable for power Chains?
Power chain colors are available exactly the same as regular ligature color selections. Your orthodontist will assist you with picking a shading that is generally fitting to your way of life, in any case, you will get to conclude what shading you might want to wear.
Like ordinary ligatures, your eating routine can cause the power chains to become stained and change the tone. Silver-or smoke-shaded force chains are viewed as the best tone for "stain opposition."
Power chains are changed at each visit, so if they stain, don't stress over it to an extreme. You can attempt an alternate tone or get a totally different set. You can also opt for black power chain braces if you want.
What Are The Types of Power Chains For Braces?
According to the needs of patients' smiles, there are three different types of power chains. Each type of power chain has different diameters amid the centers of each loop. Moreover, they have control over which bracket the loop can connect to.
Closed – It connects at every tooth, also referred to as a continuous chain with an interlinking space of 3 mm. 

Short – it also locks at every other tooth, placed at a distance of 3.5 mm. It is required when you need to fill the space between the teeth of your lower jaw.

Long – Associates at every third tooth with an interlinked distance of 4 mm. Moreover, the orthodontist places it on the upper jaw in order to fix gaps amid teeth.

Extra-long: it is utilized rarely in special cases when interlinking distances and holes are not much. Such type of power chain can be placed at a distance of 4.5 mm.
Your orthodontist will determine the types and size of the power chain after the evaluation of your case.
How Does A Power Chain Function?
The power chain on the braces adds more force and pressure to the moving teeth and works quickly to fix the wider spaces between the teeth. Moreover, when the elastic is associated with the brackets, try to be in its normal position, meanwhile, it applies force on teeth and shifts them. 
How to Apply the Power Chain on Braces?
The process of applying a power chain to your braces is quite simple. At first, your orthodontist removes the original ligatures from their brackets and substitutes them with the rings of the power chain. 
What are the possibilities of braces' power chains getting broken or loose?
When you are careless about your power chains, can be damaged or broken.
Reasons that can cause power chains to break or loose:
Ingestion of food items that are not good for braces elastics.

Improper method of oral hygiene methods i.e brushing and flossing while wearing braces and elastic chains.

Not be careful while chewing foods

Try to replace the power chain on their own.

Purchasing the orthodontic elastic from any dental store without the recommendation of an orthodontist and wearing it.
What To Do If Your Braces Power Chain Breaks?
In any case, if your power chain gets broken or loosened, call/contact your orthodontist immediately. This is very essential as a break in your power chain can impact the orthodontic treatment directly. You can notice the breakage during the cleaning of your teeth. You will have to visit your orthodontist for the replacement of your power chain. This can be done in the dentist's office.
How Long Will I Need To Wear Power Chains?
The short answer is – it depends.  The longer answer is every case is unique and so it is hard to say exactly how long you will need to have power chains on your braces, or even how long you will need to wear your braces.
Usually, it will take about six weeks of using power chains to really take effect. The best way to answer this question is to ask your orthodontist.  There are times that you will still wear power chains even after the need is gone because your orthodontist wants to be sure that your teeth stay put.  This means that the power chain will act a lot like a retainer.
So to sum it up, some people will use power chains only for a few weeks, while other people will wear them for six months or even longer.
How Do I Care For Power Chains?
You will want to brush your teeth just like you would with regular elastics.  You should brush your teeth after each meal and either floss or use a water irrigator daily to get any food particles out of the brackets and elastics.
Like with any kind of braces, you will definitely want to be sure to avoid anything like ice cubes or hard candy, or sticky candies like taffy or caramels.
Your orthodontist will be happy to guide you on how to eat foods like corn or apples to keep from breaking the wires and brackets. Be sure to also visit your dentist regularly to be able to get your teeth professionally cleaned.
You should also think about what might stain your elastics and power chains and choose your color accordingly.  Foods and drinks with turmeric in them, coffee and tea, many sodas, and red wine will all have the ability to stain your elastics.
Choosing a dark color if you partake in these foods will help keep your elastics from showing stains. But, you should also keep in mind that these foods can also stain your teeth and while you have your brackets on, this can mean that the teeth under your brackets will be one color and the area around the brackets will be another color.
Avoiding foods in general that can stain while you have your braces on is a good idea.
Is A Power Chain More Expensive?
The good news is that power chains are not usually more expensive than regular individual elastics are.  What really determines your treatment cost is the amount of work that needs to be done to correct your dental issue, what type of braces you choose – i.e. ceramic, clear, traditional, aligners, etc., where you are located, how long you will need to wear your braces, and anything else you might need like a tooth extraction.
That's not to say that power chains won't be more expensive than individual elastics, but keep in mind that they are also likely to shorten treatment, and therefore your overall cost of orthodontic treatment will be reduced.
What Are Double Power Chain Braces?
Power chain braces aren't braces in the traditional sense. They are not braces in and of themselves but ligatures used in conjunction with braces. Orthodontists use them when they feel necessary. They stretch over the brackets and collaborate with other components such as brackets, archwire, hooks, etc. Dentists use single or double power chain braces to improve the appearance and function of the teeth and your smile. Double power chains are one of the most effective techniques to close the excess gaps in teeth and pull teeth in a specific direction until they are perfectly aligned is to use power chains.
Summing up
If you hear that your orthodontist wants to use power chains, this is good news!  It means that your orthodontist is ready to do some significant work closing the gaps in your teeth or adjusting the overall alignment of your jaw.
They are supercharged links of O-ring elastics that can do a lot of work in a shorter amount of time than just brackets and elastics alone. They apply more pressure thanks to physics without making your jaw and teeth hurt more. And, they will make sure that you have the properly aligned teeth you want for the great smile you will love.
Just think – soon you will be able to have the most confident smile possible.  A little care of them will mean that they don't trap food particles and your teeth will stay healthy.
Contact Us
IVANOV Orthodontic Experts, 12866 Biscayne Blvd, North Miami, FL 33181 https://www.google.com/maps?cid=154326063970645489
Call us at (786) 540-1919 to schedule a free orthodontic exam.
Learn more about  Braces and Invisalign at https://ivanovortho.com/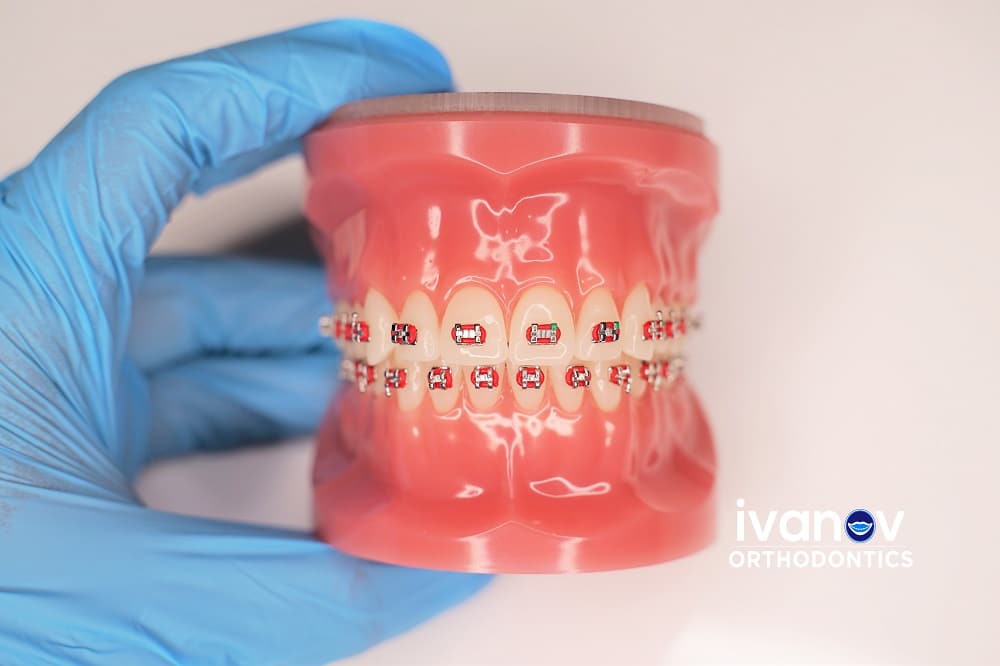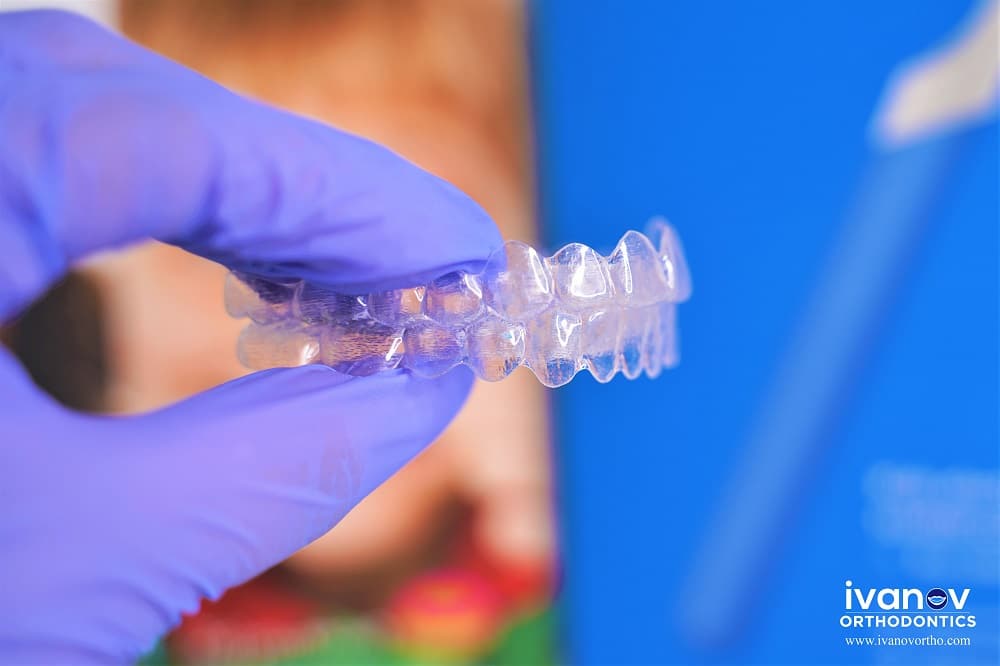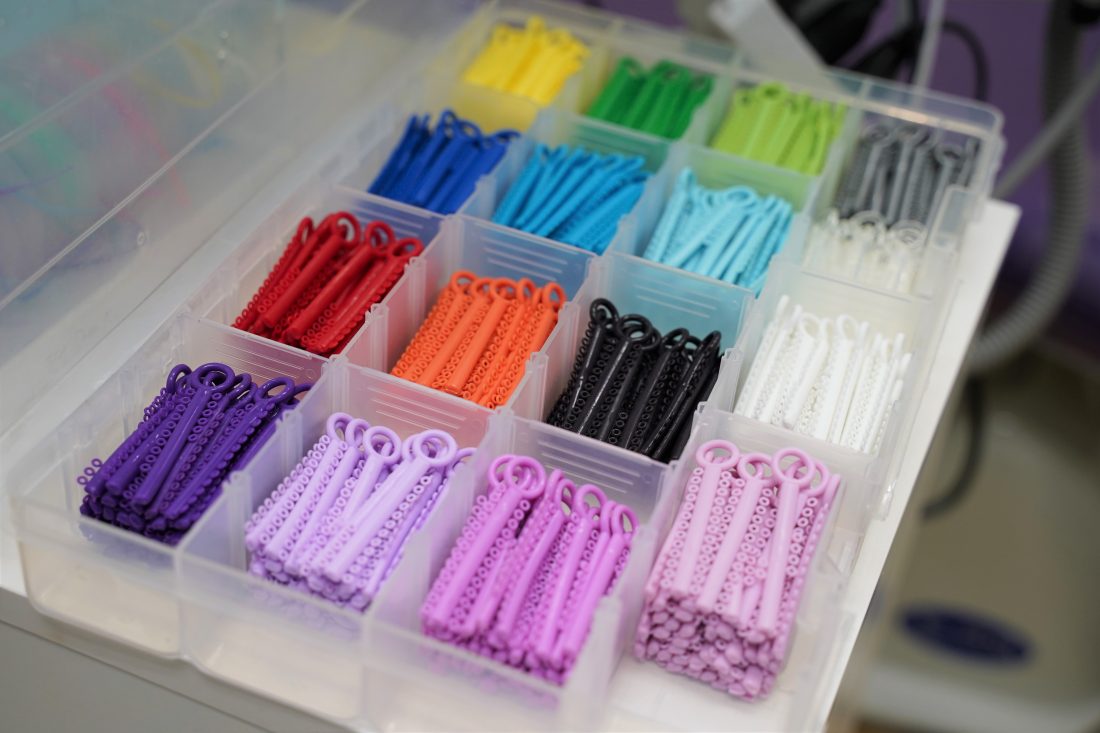 FIVE-STAR PATIENT TESTIMONIALS
Omg. I came here as a second opinion due to high prices and crazy time frames from another office. They welcomed me with open arms and their friendly atmosphere made me feel so comfortable and confident!Doctor I is very knowledgeable and set my expectations perfectly. 2 weeks later the team had me in braces! I couldn't be happier!
Empress Vali
I just wanna say Dr Ivanov and his teams are the best!!! I had a very easy breezy experience getting my braces. Everyone was extremely gentle and informative the place was super clean and fresh. They deserve 1000 stars and more. I absolutely love the experience but best of all how caring everyone was.
Jade Menos
When i say the reviews are pretty much an understatement, it does no justice. the service is amazing, The staff takes their time to make sure that you feel very special. if i can leave a honest review 100 times i would. im very pleased and happy that i found this place. thank you guys so much! i have found a HOME!!
Brittnisha Marks
Amazing experience! I've had my braces for 6 month now and I'm impressed of how much my teeth have changed. No pain at all. Dr. Ivanov is such a sweet person and very professional, he knows what he's doing and always cares for patients personal concerns. Highly recommended!
Tula Garcia
Dr. Ivanov was amazing. When I first got my braces I was scared it was going to last 4yrs for my teeth to look better but it only lasted 2yrs and the results are beyond amazing. I'm really happy with everything and would absolutely recommend him to anyone. Thank you so much.
Kimberly Martinez
Very good experience. The attention was great. The doctor is very punctual and they don't make you wait, which for my busy schedule is super important. Also, the time the doctor told me I had to wear the braces was the exact time I needed and I was very happy with the results. Definitely recommend him.
Laura Jimenez
Dr. Ivanov was amazing. He was very understanding and took the time to explain, every step of the process for my daughters braces. I am proud to say with great care her braces were finally removed and the end result is the beautiful smile she now has. Thank you
Christina Jenkins
Ivan and his staff made my experience a smooth and convenient process. I am absolutely delighted and satisfied with the progress and how far my teeth has come. Ivan and his staff works effortlessly to ensure that my teeth are perfected beyond my expectations. If I had any other choice I would still choose Ivanov Orthodontic experts.
Joshua Xavier
My family and I are so happy with the results of Dr. Ivanov!!! So knowledgeable, kind and always available to answer questions. I am so happy we found him and his staff. I am looking forward to addressing my dental needs now that the family is on track!!! How many can say that about their dental experts. Way to go Dr. Ivanov!!!
James C. Murphy
He is awesome. You will start seeing changes quick in your smile. He shows passion in his work, he cares about you and your smiles. The office is very nice and great customer service. You will be in good hands if you choose to go with him.
Ketty Platon