Permanent Retainer Bottom Teeth
Orthodontists widely accept that a retention phase is crucial to maintain the stability of orthodontic treatment (Kartal Y & Kaya B, 2019). As such, removable retainers have been used for a long time (Kartal Y & Kaya B, 2019). However, these retainers are not without disadvantages and permanent retainers were introduced.
Permanent retainers were chosen because of their aesthetic appeal, effectiveness, and because there is no need for patient compliance, among other things. However, unfortunately, their need for a precise bonding technique, their fragile nature, and their tendency to cause periodontal problems can be disadvantageous (Kartal Y & Kaya B, 2019).
Permanent retainer removal
In general, for many individuals looking forward to their permanent retainer removal has been a long time coming, but there may be other reasons why you need to get your retainer removed.
How much does a permanent retainer cost?
Calculating a permanent retainer cost is not merely about finding out how much are permanent retainers monetarily are because how much does permanent retainer costs can also be related to the cost of your own personal comfort as well.
There can be several things that can cause permanent retainer problems and require that permanent retainers be removed. Whether it's a permanent bottom retainer or the top one, making sure that your permanent retainer bottom teeth and top teeth are comfortable, installed correctly, not causing you any issues, and are ultimately still working are all important considerations for you, and your orthodontist, to think about.
So what are the four major reasons why an individual may need to reassess whether they should continue wearing their permanent retainer?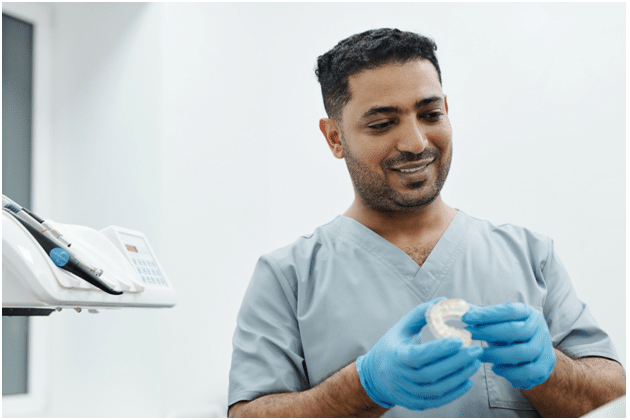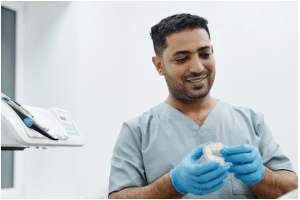 Calculus buildup on teeth and flossing with a permanent retainer
Sometimes also called tartar, this type of buildup can be a big issue. This is the crusty buildup on the teeth you may notice or feel. This is also generally just as gross as it sounds. This buildup can cause significant problems both aesthetically and practically. One of the first major problems that it can cause is that it can actually trap in stains. Making your beautiful white smile turn yellow or other colors would definitely not be in your best interest, especially after you've worked so hard to get that beautiful smile you've always wanted.
These build-ups oftentimes combined with plaque are incredibly tough to get rid of and will require professional assistance from your dentist to remove. If you're noticing these types of build-ups occurring regularly around your permanent retainer, you may need to get it removed because if left for too long, it can cause damage to the teeth. It can also become more difficult for an orthodontic office to be able to remove your retainers since they will have to chip away the crusty build-up first before they can even attempt to remove the retainer.
Permanent retainer bottom teeth have been damaged
This is another issue that many individuals simply do not consider when they are thinking about their retainer. While your orthodontic office may have met with you regularly while you had braces, having permanent retainer bottom teeth does not necessarily require as many orthodontist visits. Because of this, some individuals can even damage their permanent retainer. This damage can be quite serious and cause a variety of problems. The biggest problem of course is that your retainer is no longer working. A non-functional retainer is not going to be able to help keep your teeth in place properly.
Permanent retainer problems
Of course one of the other big problems with a damaged retainer is that it may cause damage elsewhere. If your retainer is partially broken, then not only will it be less effective or even totally ineffective at helping retain your teeth in their proper positions but it could also actually be causing more damage inside your mouth by scratching or wearing away at your teeth and the enamel.
The very device designed to help you keep that beautiful smile could actually be causing problems if it's been broken in some way. And there are many different ways that this can happen such as eating the wrong thing, having a slightly bent retainer so more food and chewing is coming in contact with it, or even just a life happenstance like getting hit in the mouth during sports. Regardless, if your retainer has been damaged in any way, it is absolutely essential for you to get it checked out by your local orthodontic office. This of course can lead to the next major reason why a permanent retainer may need to be removed.
A permanent bottom retainer is causing you discomfort or pain
Obviously, if your permanent retainer is causing you discomfort or pain, you should absolutely get it examined by your orthodontic office. Your retainer is only supposed to be helping retain teeth in the correct position. It is not in any way supposed to be causing undue stress or pain to your teeth or gums. Sometimes a poor-fitting retainer can cause pain to the individual wearing it. A retailer that's been partially damaged may have a slightly jagged metal edge which causes discomfort and soreness to the gums, cheek, or mouth while a plastic retainer that has been roughed up a little bit maybe cause low-level pain and discomfort via abrasion.
Permanent retainer cost
Regardless of what is actually causing the discomfort, if your orthodontic retainer is causing you pain this is something you should absolutely get checked out by your orthodontic office, if for no other reason than just to make sure that it is not causing more serious damage. Getting your orthodontic retainer checked out regularly can be a great way of making sure that your treatment is progressing well and that there are no complicating issues occurring. You should ask your orthodontist about any additional costs involved with replacing your permanent retainers or repairing them as well so you can be prepared.
It's been years since it was installed
The last and best reason though is it's simply time for you to evaluate if you still need to wear your retainer or not. If it has been years since your orthodontic permanent retainer was installed, it may actually be time for it to come off. In some cases, they do not need to be worn for life and in many cases, if they have been worn for several years, even if there is a small risk of your teeth reverting back to their original positions, many individuals are willing to take that risk. For the vast majority of individuals, they will find that their teeth move little to not at all if they have been wearing their permanent retainer for many years. The longer you wear your retainer the less chance there is of your teeth going back to their original positions.
How much do permanent retainers cost?
Your permanent retainer cost is likely built into the full price of your orthodontic treatment, so you won't have any extra costs. Your orthodontist will be sure to cover this with you so you won't have any surprises. Talking with your orthodontic office can be a great way of making sure that your teeth are likely not going to move and then it might be time for your orthodontic retainer to come off permanently and for you to enjoy your new beautiful smile.
Summary:
After the active phase of your orthodontic treatment with braces, your orthodontist will most likely recommend that you wear a retainer. Wearing a permanent retainer is a very common treatment, although many orthodontists will also recommend removable retainers.
As any good orthodontist will have informed you, the retainers are necessary after the active phase of your orthodontic treatment to prevent the teeth from moving from the newly shifted positions. If your teeth shift back to their old positions, you may have to start the whole process again, which would be at least frustrating and potentially unpleasant.
Retainers can either be removable or permanent. As the name suggests, removable retainers are ones that can be easily removed by the patient and are not bonded to the teeth. Permanent retainers are retainers that have been permanently affixed to the teeth. The problem with removable retainers is that the burden to remember to wear the retainer is on the patient. The patient has to ensure that they wear the retainer for the recommended time per day, and these retainers can be lost, misplaced, or damaged if not cared for correctly.
One might think that the most reasonable solution to this is to get a permanent retainer that permanently holds your teeth in position, as this means that it cannot be lost or removed. While this is true, these retainers also have some common problems that can occur that may lead to the need for their removal. Your orthodontist will recommend the best solution for you and your needs.
Reference:
Kartal, Y., & Kaya, B. (2019). Fixed Orthodontic Retainers: A Review. Turkish journal of orthodontics, 32(2), 110–114. https://doi.org/10.5152/TurkJOrthod.2019.18080