Find the Best Miami Orthodontic Specialists for Braces
Why wait? You can get your best smile at one of the Miami orthodontic specialists. As they adjust your teeth and get your teeth properly lined up, you are also taking steps to make sure that you have your best dental health possible. It's so much fun to see the progress as your braces go to work. Even within a few months after they are first put on, you can see how much better your smile will look. And your local orthodontic specialists will also be looking to meet and exceed your expectations.
Why get braces from IVANOV orthodontic specialists
When you get braces from IVANOV orthodontic care specialist, you can be sure that you are getting top-quality orthodontic care from a professional who has all the necessary training to understand teeth and jawbone structure. And, more than that, they continually go to school or attend seminars to keep up to date on all of the latest technology. They research trends and make sure they have state-of-the-art orthodontic offices which are modern and have all the right equipment.
Orthodontists do what they do because they have a passion for helping create healthy smiles. They also fix more than just the alignment of your teeth. They make sure that your bite is correct and that your facial structure is lined up properly. It's more than just a bite alignment that they need to consider. When all is said and done, your facial bones need to also be properly lined up, and orthodontists know how to do that. It might take some specialized appliances like palate expanders to create enough room for all of your teeth and to balance the bones in your head properly.
If you have kids who need braces, a good idea is to look for a pediatric orthodontist near me. These orthodontist specialist of Florida have had a couple more years of training after they finish their orthodontic specialty to work just with kids.
If your child has some anxiety over going to the dentist, your pediatric dental specialists & orthodontics will know just what to do to explain their treatment plan in a way that makes sense to your child and to you. They will help your child not feel anxious during each appointment. And, they usually have offices with waiting areas geared toward kids. They include fun games, activity stations, and brightly colored seating areas. Sometimes, there are even things for parents! Some orthodontist offices offer free WiFi so parents can get caught up on some emails or the other kids in the family can watch their favorite shark videos on their phones.
Pediatric orthodontists as IVANOV Orthodontics also can help kids understand what all is going to happen. It can be really frightening for those with sensory processing challenges to go to the dentist or orthodontist with a lot of strange sounds and what a reassuring presence it is to have someone who can understand and put them at ease.
For grown-ups, maybe you have never been able to have braces before and you are now at a place in your life where you can have them and get nice straight teeth and a perfect bite. Or maybe you had braces before as a child or teen and your teeth didn't stay in place so you need them again. You could consider clear braces or even clear aligners so you can remove them if you have a big date or even a wedding.
IVANOV Orthodontics
12866 Biscayne Blvd
North Miami, FL 33181
We're eager to welcome you to our clinic!
Types of treatment from Miami orthodontic specialists
You can get traditional metal braces, clear or ceramic braces, lingual braces, or clear aligners at your Miami orthodontic specialists. Each type of appliance does something slightly different but in the end, they all do a great job of giving you a beautiful smile.
You may need to have some teeth pulled if you have a small jaw and really crowded teeth and the issue can't be corrected by a palate expander. Check with your orthodontic specialist about what options are available to you.
You may also need to have some implants or a bridge put in if you have some significant gaps in your teeth that can be put in after your braces come off.
Traditional metal braces are affixed to the front of your teeth with a tiny dab of cement and then a wire called an archwire is run through the brackets before being held in place by a tiny rubber band. Clear or ceramic braces are also affixed to the front of your teeth, but instead of the brackets being made out of metal, they are made from a tooth-colored ceramic material that makes them almost invisible.
Ceramic braces are just like metal braces but instead of being silver, they are white in color just like a tooth. That makes them almost invisible! They are a little tricky to learn how to talk around, but they are a solid option for adults or teens who want or need to have them be invisible.
Clear aligners are a great option for adults or teens who don't want the world to know that they are wearing orthodontic appliances. Aligners are often also much more comfortable than traditional braces are from a standpoint of both rubbing on the inside of the cheeks as well as the movement of the teeth.
If you choose clear aligners as your method of choice for straightening teeth, look for someone who is an Invisalign Premier Provider, as that means that they have some solid experience and many happy customers with clear aligners. Aligners can't fix every dental issue, like a twisted tooth or pulling down teeth that have not yet descended correctly, but they are great for closing gaps in teeth, correcting overbites, and helping line up your bite properly.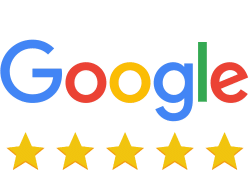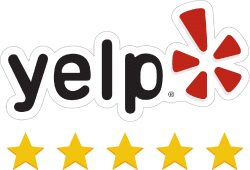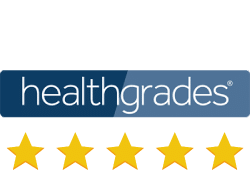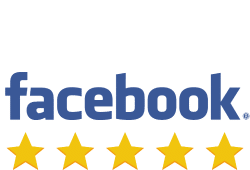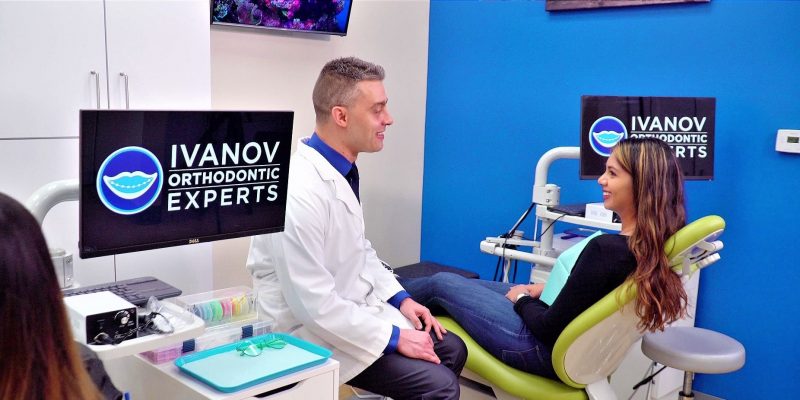 Five-Star Patient Testimonials 
Omg. I came here as a second opinion due to high prices and crazy time frames from another office. They welcomed me with open arms and their friendly atmosphere made me feel so comfortable and confident!Doctor I is very knowledgeable and set my expectations perfectly. 2 weeks later the team had me in braces! I couldn't be happier!
Empress Vali
I just wanna say Dr Ivanov and his teams are the best!!! I had a very easy breezy experience getting my braces. Everyone was extremely gentle and informative the place was super clean and fresh. They deserve 1000 stars and more. I absolutely love the experience but best of all how caring everyone was.
Jade Menos
When i say the reviews are pretty much an understatement, it does no justice. the service is amazing, The staff takes their time to make sure that you feel very special. if i can leave a honest review 100 times i would. im very pleased and happy that i found this place. thank you guys so much! i have found a HOME!!
Brittnisha Marks
Amazing experience! I've had my braces for 6 month now and I'm impressed of how much my teeth have changed. No pain at all. Dr. Ivanov is such a sweet person and very professional, he knows what he's doing and always cares for patients personal concerns. Highly recommended!
Tula Garcia
Dr. Ivanov was amazing. When I first got my braces I was scared it was going to last 4yrs for my teeth to look better but it only lasted 2yrs and the results are beyond amazing. I'm really happy with everything and would absolutely recommend him to anyone. Thank you so much.
Kimberly Martinez
Very good experience. The attention was great. The doctor is very punctual and they don't make you wait, which for my busy schedule is super important. Also, the time the doctor told me I had to wear the braces was the exact time I needed and I was very happy with the results. Definitely recommend him.
Laura Jimenez
Dr. Ivanov was amazing. He was very understanding and took the time to explain, every step of the process for my daughters braces. I am proud to say with great care her braces were finally removed and the end result is the beautiful smile she now has. Thank you
Christina Jenkins
Ivan and his staff made my experience a smooth and convenient process. I am absolutely delighted and satisfied with the progress and how far my teeth has come. Ivan and his staff works effortlessly to ensure that my teeth are perfected beyond my expectations. If I had any other choice I would still choose Ivanov Orthodontic experts.
Joshua Xavier
My family and I are so happy with the results of Dr. Ivanov!!! So knowledgeable, kind and always available to answer questions. I am so happy we found him and his staff. I am looking forward to addressing my dental needs now that the family is on track!!! How many can say that about their dental experts. Way to go Dr. Ivanov!!!
James C. Murphy
He is awesome. You will start seeing changes quick in your smile. He shows passion in his work, he cares about you and your smiles. The office is very nice and great customer service. You will be in good hands if you choose to go with him.
Ketty Platon
OUR RENOWN PRACTICE HAS BEEN FEATURED IN :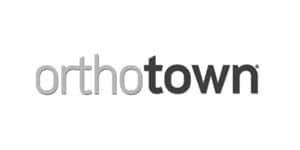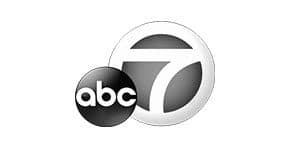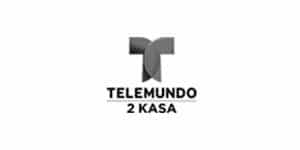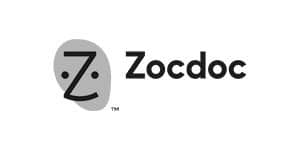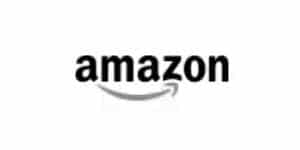 Current Teeth Braces and Invisalign Offers
FREE QUIP Toothbrush for New Patients with PPO Insurance
FREE Orthodontic Exam, Digital X-rays, & Consultation for your family
FREE QUIP Toothbrush for New braces or Invisalign start
FREE CLEAR UPPER BRACES UPGRADE

Must start same day (Save $200)
Proudly Supporting Our Local Communities & Beyond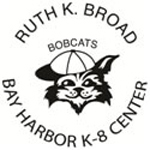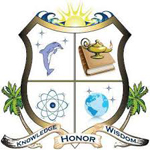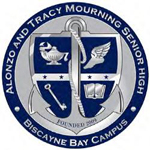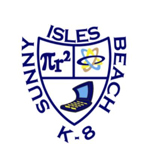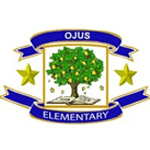 How to find orthodontic care specialists
It can be easy to find Miami orthodontic specialists if you have the right tools to help your search. You should do a combination of internet research and asking folks what they think, followed by an in-person visit to the orthodontist to see if you like the staff in the office and how the office "feels".
One way to choose an orthodontist is to consider an orthodontist who your dentist would use. They know what to look for and what skills someone should have, so if they trust a particular orthodontist, so should you.
An orthodontist is someone who will have completed dental school and then gone on to complete three more years of specialized schooling to learn orthodontia. When you visit the office, take a look at the walls for the orthodontist's diploma, and maybe even to see if they graduated cum laude in their class.
When you look on the internet for places for reviews, consider Facebook. They are a great way for an orthodontist to talk about what orthodontic services he or she offers, what kinds of special deals they might have available, and any fun photos of real patients they have taken recently. Their page also gives clients a chance to post reviews and comment on posts, so you get a sense of how actual people feel about the office.
Yelp is another place to look for reviews and ratings from current and past patients. Many people will upload photos to give you an idea of what their experience was like or say they 'highly recommend dr.' name and why they gave that rating. There is also a Q and A section so if you have questions, other patients might have answers. You might even find some coupons to download to save a little on your treatment.
Your first visit to the orthodontist's office should make you feel welcome and you want to be comfortable there because you will be visiting them every month for the next two to three years. You may even see your orthodontist more than you do some extended members of your family! The staff should be professional but also kind and you should see that the practice is passionate about taking care of you. If you have any questions of the office or of your orthodontist, you should feel free to ask it, and then if you need some more clarification, they should be more than willing to help you with that, also. And, ask if they are bilingual – that can really help when it comes to understanding your treatment.
Are you anxious about your appointment? See if your orthodontist has headphones you can wear so you won't even notice that anything is happening.
Look around the office. Is it clean and modern? Do they use digital X-rays? Some orthodontic offices even have state of the art 3D scanners to get a realistic 360 degree picture of your teeth. Then the orthodontist can even use that to show you what your teeth will look like when the treatment is all done. Ask to see the expected results images so you and your kids can have an idea of what to expect.
Office hours that work for your schedule and being conveniently located are also important. It's all about that whole seeing them every month for two years. You are far more likely to be able to make your appointments when they take place at times and places that fit into your busy life. Some even have weekend, or at the very least Saturday appointments and also expanded hours for you. Other offices strive to meet your needs so they have situated themselves near schools or near major shopping areas, so you can fit in your appointment right after school or while you are out running errands.
Also, do they keep you waiting when you are there at your scheduled appointment time? Or are they prompt and get you in and out on time but without rushing?
You can also ask how quickly you can get your braces. Sometimes it's as fast as your first visit! When you go in for your initial consultation, and you like what the orthodontist said in terms of your treatment plan, you can leave with braces.
Miami orthodontic specialists are experts and they will not hesitate to help you understand what will happen during the treatment process. Great customer service means more than just being kind. It means really being compassionate and communicating well throughout the orthodontic treatment process.
One such orthodontic specialist in Miami is Dr. Ivanov. He knows that every patient is different and he loves creating the unique treatment plan that person needs. To get things started, he offers a free initial exam plus digital X-rays. Then he works really hard to get your braces affixed as painlessly as he can. He also thinks creatively about ways to correct teeth alignment issues without the expense and invasiveness of surgery or tooth extraction.
Ways to pay IVANOV Orthodontic specialists of Florida
Orthodontists are in the business of helping people. To that end, they are more than happy to make sure you have a way of paying for your orthodontic care that fits your budget.
Many specialists in orthodontics will offer flexible payment plans so you can budget your braces. You can break out the cost of your braces into equal payments that make your braces affordable.
A lot of orthodontic specialists of Florida will also take insurance, which usually covers kids and teens, but some plans will give some coverage for adults, also. Major insurers include Delta, Cigna, Aetna, and Blue Cross/Blue Shield. The office staff will usually help you file your claims and maximize your benefits from your insurance so your patient care is covered.
Summing Up the Search for the Best Miami Orthodontic Specialists
Your Miami orthodontic specialists want to exceed all of your expectations and get you the beautiful smile you want. A great smile is more than just attractive. People feel better about themselves when their teeth look good and they can be more self-confident as well. Get that date state smile from Miami orthodontic specialists and feel as good as you look.
Contact Us
IVANOV Orthodontic Experts
12866 Biscayne Blvd, North Miami, FL 33181
https://www.google.com/maps?cid=154326063970645489
Call us at (786) 540-1919 to schedule a free orthodontic exam.
Read More About How to Find the Best Orthodontist in Miami Area for Braces Near me and Invisalign near me at https://ivanovortho.com/