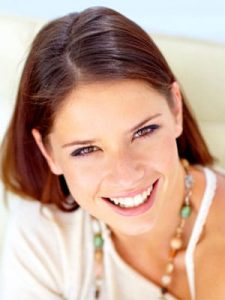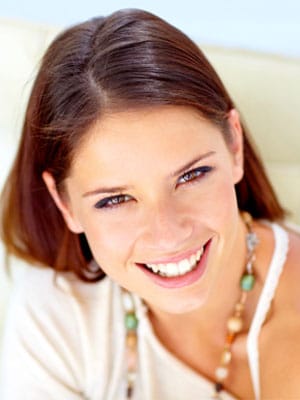 12 Things You Will Go Through After Getting Braces Off
When it comes to wearing braces, one thing remains certain – it is a process. Braces are a great and effective orthodontic tool which mostly helps with teeth and jaw alignment. But, even so, many adult patients wear their braces for no less than two years. On the other hand, children and teenagers might even spend up to 4 years wearing them.
Given the time braces require to be effective, many patients have learned to live with braces daily. However, once they come off, both adults and children will definitely need some time to adjust to the new situation.
If you are, too, looking forward to taking your braces off, here are 12 things you can expect in return
1. Teeth Discoloration
Due to wearing appliances for years, your teeth might change in color. Usually, you will notice yellow tartar immediately after taking off the braces. However, this is an easily solved issue. Your dentist can help you eliminate white spots on the teeth as well as excessive teeth calcification. And yes, a bit of calcification formation is humane.
2. Straight Teeth
One of the main purposes of wearing braces in the first place is straightening the teeth. As soon as your braces come off, you will notice a significant difference in your teeth. This time around, they will be more aligned and properly situated in the jaw. With that come a greater self-confidence and a smile that can light up a room. Finally, your new, beautiful smile will surely earn you a few compliments as well.
3. Calluses
Unfortunately, with taking your braces off, you might discover plenty of calluses on the oral cavity. Usually, when it comes to metal braces, calluses appear on the inside of your lips or cheeks. Basically, calluses occur on any gentler skin surface in the mouth. Calluses can develop rapidly and occur immediately after taking off the braces. However, there is no need to be alarmed, as these will fade in due time.
4. Brushing Teeth
Without braces, not even brushing teeth is the same anymore. While earlier you had to keep your braces and teeth clean, now you will have one worry less. Now that food isn't stuck in your braces, brushing your teeth almost seems an enjoyable chore. Plus, as you can now eat anything you please. Furthermore, you will steer clear from braces-friendly toothpastes and solutions, and save a few dollars while at it.
5. Flossing Teeth
At the same time, Flossing with braces seemed almost impossible, but now it kind of…feels good, right? Flossing will be far easier now. You don't need any more the special orthodontic flossers. Still, keep in mind that you need to both brush and floss your teeth multiple times a day.
6. Chewing Food
Wearing braces for years can usually lead to almost forgetting what eating without them looked like. Well, for a couple of days you might feel extremely awkward eating without them. For the first time in years, you will be able to take full bites and avoid food getting stuck in your braces. At the same time, you will be free of brackets, which means no additional discomfort either. Ultimately, some of your favorite snacks, such as gummy bears and chewing gums, could also make a comeback.
FIVE-STAR PATIENT TESTIMONIALS
Awesome experience with Dr. Ivanov! He shows great passion in his work, and cares about his patients and their concerns. I had my braces for 1yr 11 months and now I'm wearing my retainers. It amazes me as I look at my before and after pics of how great he is. Very happy and well pleased with my results that I referred a colleague of mine. Special thanks to Dr. Ivanov and his team for the fabulous job done!
Ilene Arnette
I took my son to Dr. Ivanov because he had a severe overbite. The doctor explained everything to me with patience and understanding. I noticed the improvements in no time. I thought my son would be in braces for 3-4 years. My son, under Dr Ivanov's care, now has the straightest most beautiful teeth (in only 2 years)!. The shape of his face adjusted to the changes as well and he looks 'Hollywood' Ready'. I am very satisfied with the doctor's work. His office staff is great as well. Dr. Ivanov is very professional and I highly recommend!
Kathy S
Amazing experience! I've had my braces for 6 month now and I'm impressed of how much my teeth have changed. No pain at all. Dr. Ivanov is such a sweet person and very professional, he knows what he's doing and always cares for patients personal concerns. Highly recommended!
Tula Garcia
Dr . Ivanov is in one word AMAZING . I been under his care for a year and I got to say What a change!!! I cannot wait to see the final results . . He always answers all my questions, in every visit he will take the time to understand how my teeth are improving and always makes the right decision. The staff is awesome, I always feel right at home . I made the best choice when I decided to get my braces with Dr . Ivanov. There's is no doubt he is the best ortho . Thank you Dr. Ivanov for the hard work and for being so amazing and helping me feel awesome with every month visit . Anyone who is looking for a good ortho and the best care , there's no other , Dr. Ivanov is the man!!!
Anabel Moliner
Dr. Ivanov, Amy, and Helen are great! Dr. Ivanov took his time to get to know me, understand my needs, and come up with a treatment plan within my expectations. He offered various treatment options, and Amy and Helen offered payment options. They answered multiple questions without hesitation and with patience. They are all very friendly and personable. Happy I got my braces with them today. P.S. They all worked very quickly to get my braces on as painless as possible. And it went better than expected.
Jeffrey Hernandez
Dr. Ivanov was amazing. When I first got my braces I was scared it was going to last 4yrs for my teeth to look better but it only lasted 2yrs and the results are beyond amazing. I'm really happy with everything and would absolutely recommend him to anyone. Thank you so much.
Kimberly Martinez
Dr. Ivanov was my orthodontist. I had a very difficult case, I had an opening in my front area when I closed my mouth. Most orthodontist that I went to said that this case would be impossible to do without surgical intervention. Dr. Pavel thought outside of the box and was able to straighten my teeth WITHOUT surgical intervention. I felt that I was in safe hands because after careful research I found that he graduated at the very top of his class. He was able to do a complex braces technique called the MEAW technique to straighten my teeth. He has restored my self confidence and smile. I highly recommended Dr. Ivanov, he will go out of his way to make sure that your treatment plan is well thought out and he will spend his time to evaluate your situation. He is the Best Orthodontist in the North Miami\Aventura area.
David Nguyen
I've been visiting Ivanov since December 2015. I had crossbites, crowded teeth, and just all the works. Together with his professional and amazing staff I was able to slowly over the years fix my smile into something life-changing. I am internally grateful to him as well as his staff, especially his assistant and front desk. If you don't come here then you're just passing up a great opportunity to change your life for the better and meeting amazing people who will help every step of the way to getting you a better smile! Thanks again, Mr Ivanov.
Hiyomoto Miyagi
Very good experience. The attention was great. The doctor is very punctual and they don't make you wait, which for my busy schedule is super important. Also, the time the doctor told me I had to wear the braces was the exact time I needed and I was very happy with the results. Definitely recommend him.
Laura Jimenez
Dr. Ivanov and his staff really feels like my second family here and they're always looking out for the best of me. When I first came into the office, my teeth were quite messed up, but now only after a year, it feels surreal that the braces could fix them so well. I see myself smiling alot more and feeling much more confident to show my teeth than to just smirk like I used to. They give you good advice on how to take care of yourself and take the extra step to make sure you do. When I come here for my checkup, I never feel awkward or uncomfortable because they'll welcome and talk to you as a friend as well as your dentist, something I feel good about when I think about it walking out and saying "See you next month!"
Kyle Hoang
Dr. Ivanov was amazing. He was very understanding and took the time to explain, every step of the process for my daughters braces. I am proud to say with great care her braces were finally removed and the end result is the beautiful smile she now has. Thank you
Christina Jenkins
Usually, when a professional says that the reason they do what they do is to see the end results and how happy it makes their patients, you have to take it with a grain of salt. However, with Dr. Ivanov, he doesn't even have to tell you why he does what he does for you to know that it's out of pure kindness and enjoyment in seeing a (perfect) smile in his patients. From the very first moment I met him for a consultation for orthodontic work, I knew I was in good hands. Dr. Ivanov is one of the most humblest, kindest, and caring individuals I've ever met in the professional field and I know that I'll have that perfect smile in no time.
Raj Shah
Ivan and his staff made my experience a smooth and convenient process. I am absolutely delighted and satisfied with the progress and how far my teeth has come. Ivan and his staff works effortlessly to ensure that my teeth are perfected beyond my expectations. If I had any other choice I would still choose Ivanov Orthodontic experts.
Joshua Xavier
Very good service they took great care of me Helen is very very sweet and caring she walk me through everything ivanov was so welcoming and caring he is very passionate to his patients felt very comfortable the STAFF IS AMAZING THE PLACE IS CLEAN IM SO EXCITED TO START THIS JOURNEY WITH THEM ISABEL WAS VERY CARING WITH SHE EXPLAIN EVERYTHING VERY WELL I recommend Anyone to come here if you want fast and friendly service thank for the experience
Sergeline Pierre
My family and I are so happy with the results of Dr. Ivanov!!! So knowledgeable, kind and always available to answer questions. I am so happy we found him and his staff. I am looking forward to addressing my dental needs now that the family is on track!!! How many can say that about their dental experts. Way to go Dr. Ivanov!!!
James C. Murphy
Since day one, i've had positive and friendly energy with every staff member including your future orthodontist Dr. Ivanov. Dr. Ivanov have given every patient he's recieved the optimum care and dedication to receive their dental goal. He will provide you the steps and information you need to make your journey a successful one. You'll become so confident with your new smile at the end!! With the amount of time and work he has done with you, you'll never doubt selecting Dr. Ivanov as your orthodontist.
Marsha Belvy
He is awesome. You will start seeing changes quick in your smile. He shows passion in his work, he cares about you and your smiles. The office is very nice and great customer service. You will be in good hands if you choose to go with him.
Ketty Platon
7. Sensitive Teeth
Another experience you will probably go through when taking your braces off are tender teeth. In fact, with years of protecting your teeth by wearing braces, your teeth have not been exposed to outer influences as much. Also, during the removal process, your dentist will have to remove the glue stuck on the teeth as well. Now, this may cause some discomfort and contribute to your teeth being more sensitive. Wait at least a month for the discomfort to improve. However, you can always use toothpaste which will help your teeth feel normal again. Also, be wary of consuming foods and beverages which are either too hot or too cold.
8. Dentist and Orthodontist Appointments
Your orthodontic treatment may already be long forgotten, but your dentist appointments are not. Your oral health is important. Your dentist will check for any tooth decay. Keep in mind that as soon as you take your braces off, you will need to wear retainers. Retainers help hold the teeth in line, without having to wear braces at all. Some doctors recommend wearing retainers for years. In case you skip wearing retainers for a few nights, you might experience jaw tightness and teeth discomfort.
9. Shift in Alignment
Now that your braces are removed, no wires and brackets support the teeth, so they might start moving around. However, it is also good to know that this is completely normal and everyone experiences it. The teeth need to find a way to 'live' without the braces supporting them, thus finding their proper space. In time, you will notice all cracking and shifting has stopped, which means the teeth have finally settled.
10. Smile
Braces can transform smiles, and that is one of the biggest reasons people decide on wearing them. Still, what may surprise you is how much more you are willing to smile now. In fact, you will be more than glad to show off your new teeth and smile, feeling confident in yourself as a result. Truth be told, it doesn't get any better than that.
11. Extra Treatments
Despite taking your braces off, you might still need to undergo a few other treatments.  In fact, in some cases, patients often have to wear other orthodontist tools, similar to braces. Such include spacers, partial braces, and more. The easiest way out of this would be to wear retainers alone, but it is also good to know that help is out there, if your teeth ever need it.
It is natural, once your teeth are nice and beautiful to get them whitened. Your orthodontist or dentist can advise on correct way to whiten your teeth. Always follow manufacturer's recommendations. Now, you can truly enjoy your smile. Show off to the world this beautiful smile.