Water Pick VS Flossing: Why it is Important?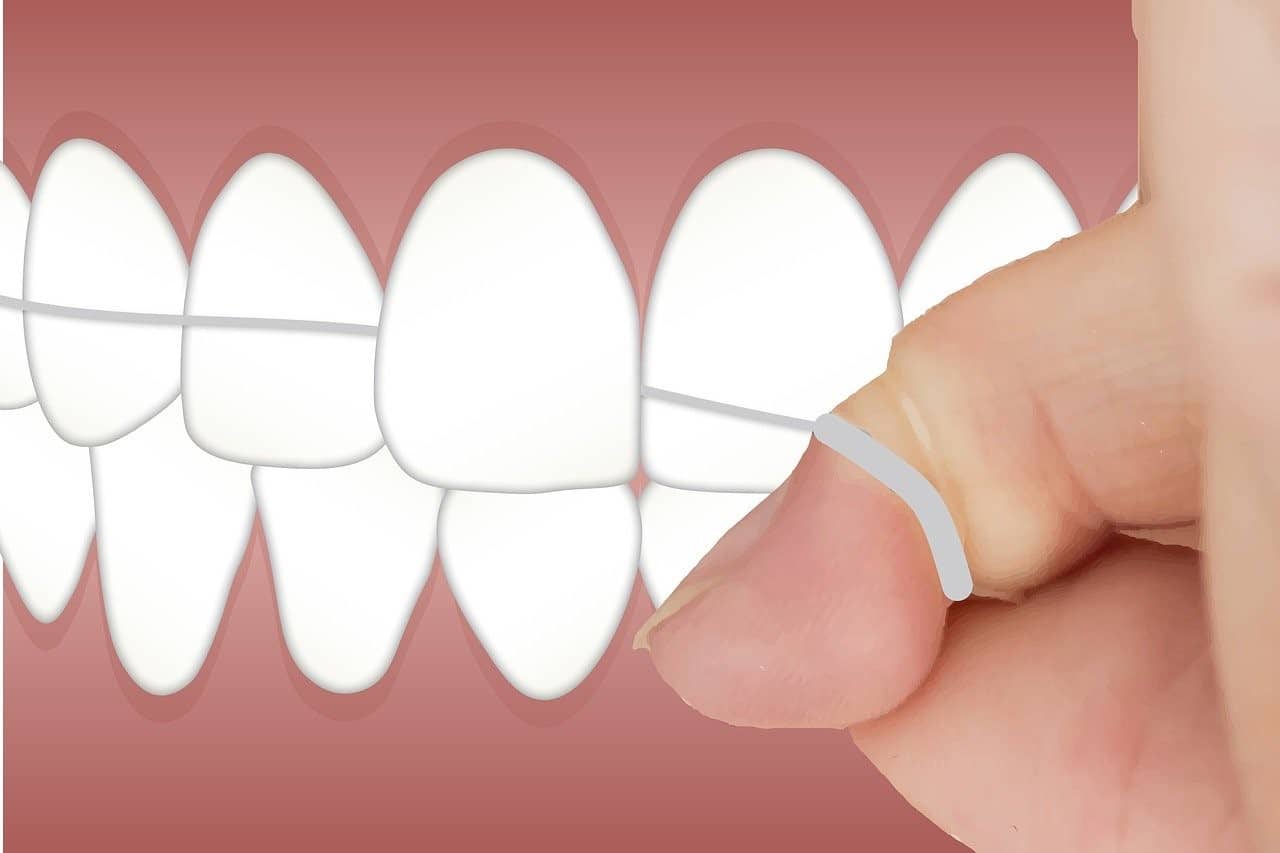 Regular brushing and flossing is important for good oral hygiene. Good oral health boosts our self-confidence and also helps in avoiding dental and overall health issues. While brushing helps in cleaning the teeth and gums, flossing is important to remove food particles that are stuck between tight spaces (between our teeth).  Even the modern brushes fail to penetrate these tight spaces. This is the reason, regular flossing is recommended by the American Dental Association. It helps to remove plaque, bacteria and food particles, which is essential for maintaining good dental hygiene.
The idea of flossing has been around since pre-historic times. Much like other dental appliances, we have seen various methods and innovations to make the process more convenient for everyday use. You can even find flavors like mint added to the floss to attract kids. In this article, we will discuss the details of the two common types of flossing methods, water flossing and traditional flossing.
What is traditional flossing?
Traditional flossing involves the use of thin piece of strings that is pushed back and forth between each of the teeth. The string clears away any food particles or plaque that is stuck between the teeth.
The traces of traditional dental floss on print media were found way back in 1819 in the book "A Practical Guide to the Management of Teeth" written by the dentist named, Asahel M. Shurtleff. Later, it was patented by the same dentist. His floss package included a cutter, the idea that is followed even today. Floss at those times was generally made from unwaxed silk. It gained popularity when silk was replaced with nylon after Second World War.
Modern string floss is usually nylon or Teflon. You can either buy precut floss called dental picks, or you can buy long strands and cut it on your own. You can also choose from waxed and unwaxed strings. They are also available in variety of flavors.
Advantages of dental flossing:
Here are a few advantages of using dental floss:
The most inexpensive tool to maintain healthy teeth and gums.
Dental floss can be used almost anywhere and anytime. They are also available in mostly all grocery and pharmacy stores.
Although traditional flossing is easy to control but requires good technique.
It works as a scrapper and can in actual remove sticky film, plaque.
Disadvantages of dental flossing:
Some of the disadvantages of using traditional flossing methods are as follows:
It is not easy to floss all parts of the mouth with traditional method.
It can also cause bleeding from gums, especially if you are not used to it.
Many people find it hard as it can be very technique incentive.
It can worsen gum sensitivity.
Not ideal for people with braces.
What is Water Pick?
The water picking method involves the use of a device that directs high-pressure pulsating water in gums and teeth. The device was first introduced by dentist Gerald Moyer alongside engineer John Mattingly in 1962.
The device is called by various names including oral irrigator, water toothpick, water flosser or dental water jet. It is also called by the name Waterpik, which is in actual name of a brand that develops these devices. Waterpik water flosser is one of the best water flosser devices that are available in market.
Water picking method does not scrape the teeth, but uses pressurized water to remove food particles between the teeth and beneath the gum line.
Advantages of oral irrigators:
Following are a few advantages of using water flossers:
It is a simple device and is very easy to use.
Cleans area that is not reachable through dental floss.
It is an excellent choice for people with braces, and other dental works such as bridges, etc.
The device offers various settings. Reducing the pressure of the water can help to reduce bleeding for people with sensitive gums.
Excellent for people with active or history of gum diseases as it reaches deep pockets and flushes out bacteria.
Disadvantages of oral irrigators:
Let's take a look at some of the disadvantages of using a water flosser:
The device can be expensive.
Oral irrigator are electrical devices and needs electricity and water to run. It won't be easy to use the device when away from home.
Using water pressure is not as effective as traditional floss to completely remove plaque.
Comparing both methods of flossing:
There are various studies conducted on the effectiveness of water flossing VS traditional flossing. Journal of Clinical Dentistry published a study according to which water flossing with combination of a manual toothbrush caused 74.4 percent reduction in plaque and string floss with manual toothbrush was only able to reduce 57.7 percent of plaque. Click here to know more about the study. Studies have also found water flosser to be more effective in reducing gum bleeding and gingivitis when compared to string floss.
But despite all the studies, water flossing is still not considered to be a replacement for string floss. Many hygienists and dentists recommend string flossing over water flossing or recommend it in addition to water flossing. There are various benefits of oral irrigators but it lacks the scraping capabilities of string floss. The scrapping motion helps in removing plaque which can turn into tartar and lead to gum disease.
But there are certain conditions where water picking may prove to be a better option compared to string floss.
Firstly, for people with sensitive gums as it can be less painful option when compared to dental floss.
It is not easy for people with braces installed to floss their teeth using string floss. Water flossing is a much convenient method and it can also remove food particles stuck around the brackets.
Water flossing is also a better option for people suffering from joint issues, such as arthritis. Using string floss can be difficult for such individuals.
Maintaining optimal oral health by the combination of both floss methods:
Both the flossing methods have different approach and benefits. String floss works more as a scraper and water flossing flushes out bacteria and food particles through pressurized water stream. For optimal oral health, it is recommended to use the combination of both string and water flosser. If you have braces, dental or joint problems which cause hindrance in maneuvering string floss, you can use water flossing devices only.
Enamel is one of the hardest substances that are known, yet small bacteria can cause enamel to leak minerals causing tooth decay and other dental problems. Regularly cleaning our teeth is the best way to avoid the buildup of these bacteria and plaque. Here are a few tips to ensure that your teeth and gums remain healthy:
Brush your teeth twice a day with fluoride toothpaste for 2 minutes.
Flossing the teeth once a day. If possible use both methods of flossing.
Don't forget to clean your tongue at least once a day. 90% of the bad breath issues are related to bacteria in mouth, especially the bacteria on the tongue. You can find many toothbrushes that provide surfaces to clean the tongue.
Reduce the intake of acidic foods as it can lower the pH level in the saliva, an environment which encourages bacteria.
Use baking soda to clean your teeth few times a week as it creates alkaline environment in your mouth, something that bacteria don't like. It also has whitening properties and studies have suggested that tooth pastes with baking soda are more effective in removing plaque.
Visit a dentist or orthodontist Near me at least twice a year for general check-up and cleaning, even if you don't have any dental complications or active gum disease.
Tip: For general check-up and cleaning to severe orthodontic issues, it is highly recommended to visit IVANOV Orthodontic Experts. It is one of the best orthodontic clinics in the US for kids and adults. Apart from quality care, they can give you tips to ensure you can maintain good oral health and beautiful smile.
Summarizing Waterpik VS Flossing:
Both flossing methods offers various benefits and in ideal conditions, it is better to use the combination of both. But if you have to make a choice, string floss might be a better option unless you don't have braces, sensitive gums or joint problems. Apart from regularly brushing and flossing your teeth, make sure to clean your tongue and some other tips we have mentioned to achieve optimal oral health. For an expert opinion on how to maintain optimal oral health, visit us at IVANOV Orthodontic Experts.
A healthy smile is essential to progress in our social and professional lives, something Dr Ivanov and his team understands very well. They have a friendly attitude towards their patients and are committed in providing high-quality care that is affordable for people from all walks of life.
Contact Us
IVANOV Orthodontic Experts, 12866 Biscayne Blvd, North Miami, FL 33181 https://www.google.com/maps?cid=154326063970645489
Call us at (786) 540-1919 to schedule a free orthodontic exam.
Learn more about  Dental Orthodontics Dentist at https://ivanovortho.com/orthodontic-braces-and-difference-between-dental-orthodontics/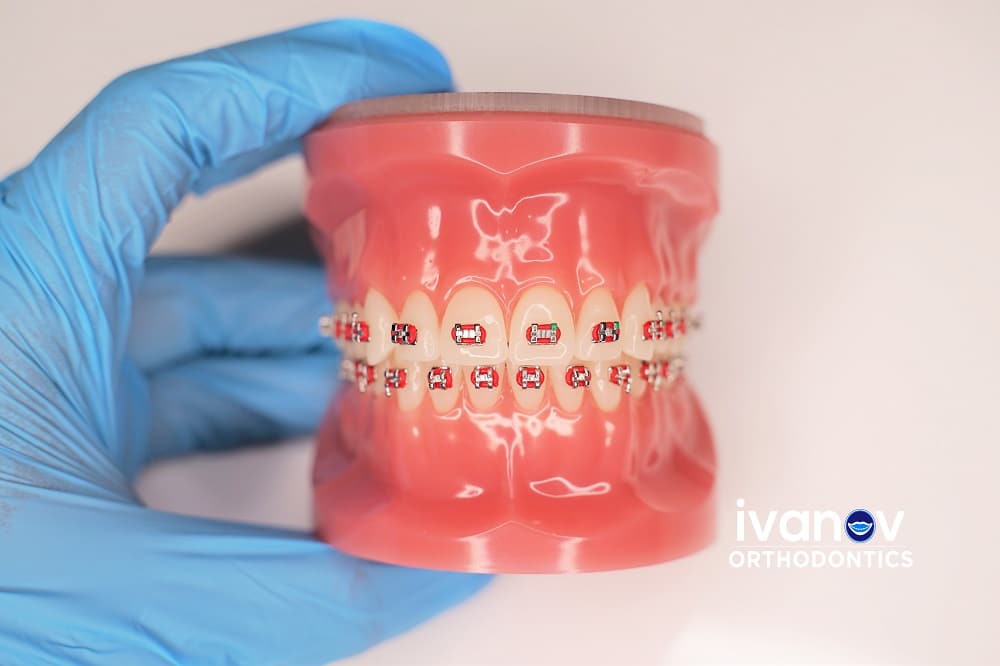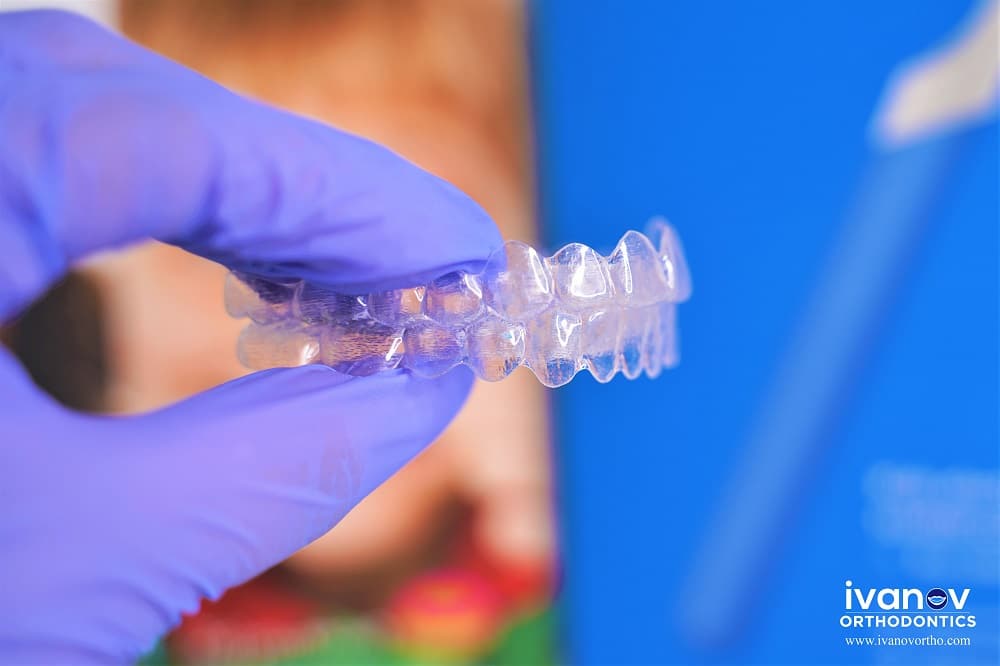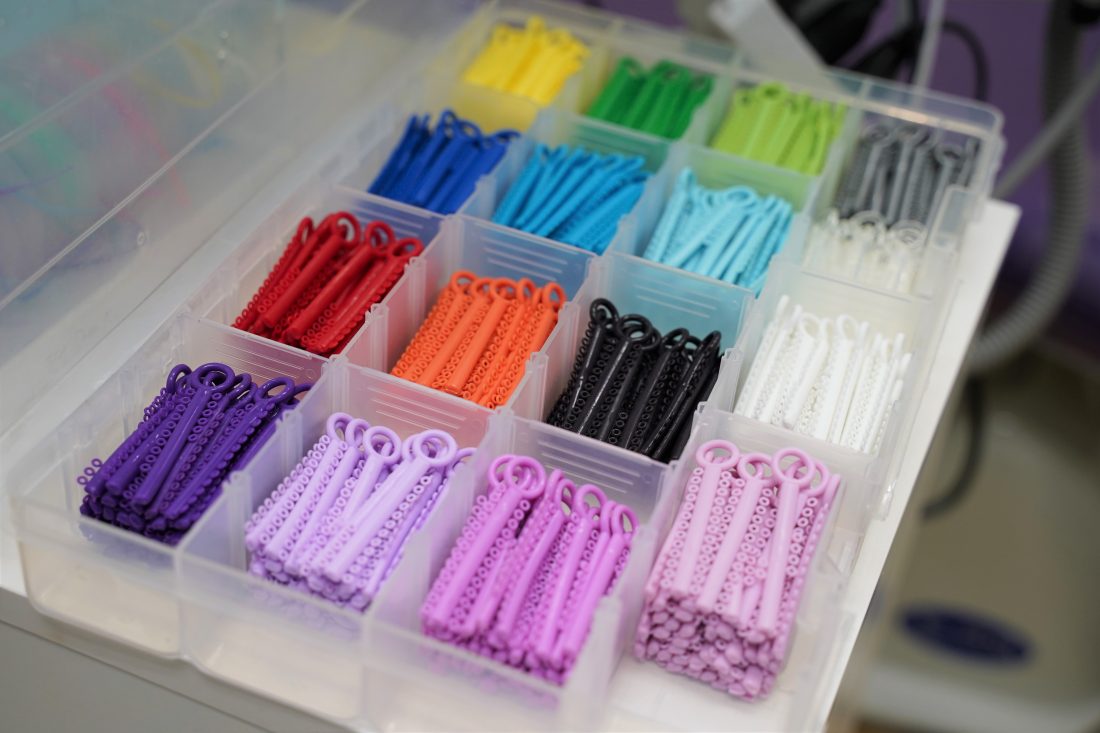 FIVE-STAR PATIENT TESTIMONIALS
Omg. I came here as a second opinion due to high prices and crazy time frames from another office. They welcomed me with open arms and their friendly atmosphere made me feel so comfortable and confident!Doctor I is very knowledgeable and set my expectations perfectly. 2 weeks later the team had me in braces! I couldn't be happier!
Empress Vali
I just wanna say Dr Ivanov and his teams are the best!!! I had a very easy breezy experience getting my braces. Everyone was extremely gentle and informative the place was super clean and fresh. They deserve 1000 stars and more. I absolutely love the experience but best of all how caring everyone was.
Jade Menos
When i say the reviews are pretty much an understatement, it does no justice. the service is amazing, The staff takes their time to make sure that you feel very special. if i can leave a honest review 100 times i would. im very pleased and happy that i found this place. thank you guys so much! i have found a HOME!!
Brittnisha Marks
Amazing experience! I've had my braces for 6 month now and I'm impressed of how much my teeth have changed. No pain at all. Dr. Ivanov is such a sweet person and very professional, he knows what he's doing and always cares for patients personal concerns. Highly recommended!
Tula Garcia
Dr. Ivanov was amazing. When I first got my braces I was scared it was going to last 4yrs for my teeth to look better but it only lasted 2yrs and the results are beyond amazing. I'm really happy with everything and would absolutely recommend him to anyone. Thank you so much.
Kimberly Martinez
Very good experience. The attention was great. The doctor is very punctual and they don't make you wait, which for my busy schedule is super important. Also, the time the doctor told me I had to wear the braces was the exact time I needed and I was very happy with the results. Definitely recommend him.
Laura Jimenez
Dr. Ivanov was amazing. He was very understanding and took the time to explain, every step of the process for my daughters braces. I am proud to say with great care her braces were finally removed and the end result is the beautiful smile she now has. Thank you
Christina Jenkins
Ivan and his staff made my experience a smooth and convenient process. I am absolutely delighted and satisfied with the progress and how far my teeth has come. Ivan and his staff works effortlessly to ensure that my teeth are perfected beyond my expectations. If I had any other choice I would still choose Ivanov Orthodontic experts.
Joshua Xavier
My family and I are so happy with the results of Dr. Ivanov!!! So knowledgeable, kind and always available to answer questions. I am so happy we found him and his staff. I am looking forward to addressing my dental needs now that the family is on track!!! How many can say that about their dental experts. Way to go Dr. Ivanov!!!
James C. Murphy
He is awesome. You will start seeing changes quick in your smile. He shows passion in his work, he cares about you and your smiles. The office is very nice and great customer service. You will be in good hands if you choose to go with him.
Ketty Platon