Braces Cost for Children and Where to Get Affordable Orthodontic Treatment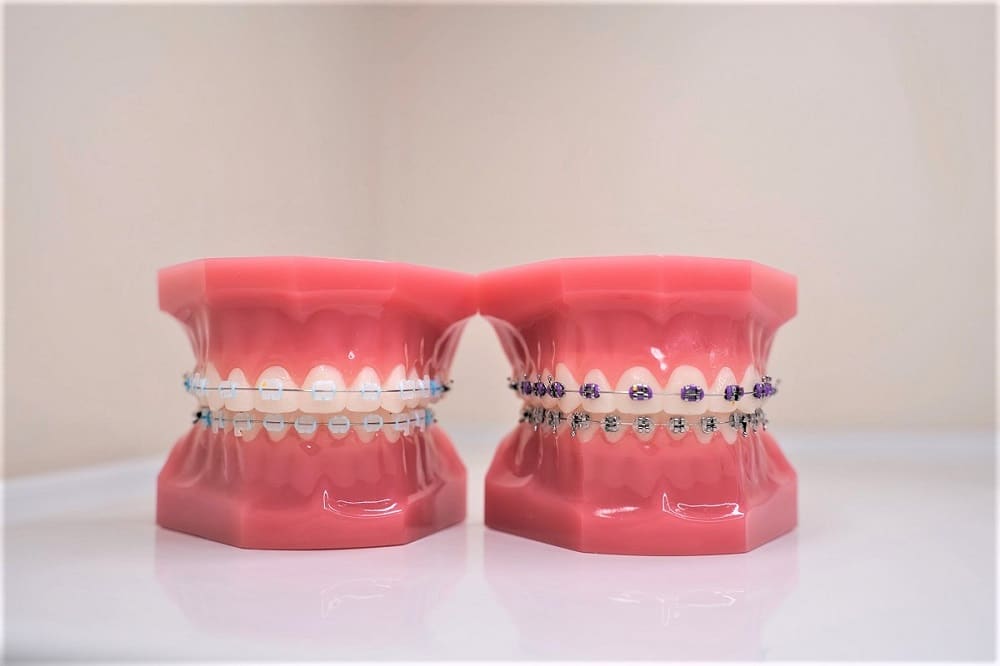 The Average Cost of Braces and How to Save Money (Cost of Orthodontic Treatment)
Orthodontic problems can be common in children. From prolonged thumb-sucking habits to injuries affecting their teeth, there is a number of reasons which can cause orthodontic problems at young age. As parents or guardians, it's important to get affordable cost of orthodontic treatment for your child, as orthodontic issues can lead to some serious dental health problems. Orthodontic problems not just affect your child's dental health but can also hurt his or her self-confidence. As your child grows these issues can be more prominent in your child's personality and cause some serious distress. Some of the orthodontic problems that a child can face are the misalignment of teeth such as crooked teeth or bite problems, such as over or underbites. These problems can be effectively treated through the use of various orthodontic appliances such as wearing braces, retainers, etc.
What Is The Average Cost Of Braces For Adults?
Orthodontic braces help to move the teeth of the child or adult and can fix any teeth misalignment and bite problems. It is a lengthy treatment and it is important to find the right specialist so your child's treatment is effective and the treatment process remains convenient for the child. When choosing the right specialist it's important to find the best pediatric dentist or orthodontist as they are more specialized in dealing with children. Or you can look for orthodontists specialized in both, adult braces and braces for children, like IVANOV Orthodontics.
IVANOV Orthodontic Experts is an orthodontist in North Miami Beach who specializes in dealing with both children and adults. They can cover all your orthodontic needs and are specialize in providing different types of braces including traditional metal braces to Invisalign braces.
How Much Do Braces Cost For Kids?
The cost of braces or other orthodontic treatments can sometimes be too much for many of us. It is important to find an affordable orthodontist who also provides excellent treatment and affordable braces cost in Miami. If you are looking for affordable braces it is important to go the traditional route that is metal braces, as they are the least expensive braces. The cost of braces can be higher for other types of braces such as clear braces/ceramic braces or lingual braces.
The Internet can be a good way to start looking for an orthodontist. For example, use search queries like "adult braces near me" to find a specialized orthodontist for adult braces or use specific searches like "kids braces dentist near me" or "best orthodontist near me for kids" to find a kid's orthodontist or dentist. If you are looking for a specific type of braces such as lingual braces, search "lingual braces near me". This will help you find the right orthodontist according to the treatment you are seeking. Make sure to look for a pediatric orthodontist or dentist so you find the right type of specialist for your kid.
What Is The Average Cost Of Braces For A Child?
The cost of braces relies on a lot of factors, including the severity of the orthodontic problem of your child, types of braces, the place you are living in, insurance or without insurance, etc. The average cost of braces for kids can be somewhere around $3000 to $7000. As mentioned above this cost can vary and you can also opt for ways that can help reduce the cost, like types of braces.
The place or area you are living in can also impact the total cost of treatment. To be sure about the exact cost try consulting a nearby dentist or orthodontist. You can also look for the cost of braces in your area by searching on the internet. Try using search queries like "teeth braces cost for children near me" or "how much do braces cost for kids near me". This can help you find a more accurate cost of braces for kids near you.
Affordable cost of child's braces:
There can be many good orthodontists who are both affordable and provide excellent treatment, like IVANOV Orthodontics. Start searching through the internet, use search queries like "affordable orthodontist near me" or "affordable braces near me", this will help you find orthodontists who are providing affordable braces near you. You can also consult your family dentist or doctor; to see if they can help you find an affordable dentist or orthodontist in your area. Another good way is by talking to friends and family members living near you, who have gone through similar treatment for their child. If they are satisfied with the treatment and you feel the cost of the treatment is affordable consult the same dentist or orthodontist.
As discussed above, to cut down the cost of the treatment, make sure to choose affordable braces prices. Clear braces cost or cost of other braces can be much higher than traditional metal braces. There is no big disadvantage of wearing metal braces apart from it being too noticeable. On the other hand, it is considered to be one of the most effective types of braces.
What if I can't afford the cost of a child's braces for my child's teeth?
Orthodontic treatments can be expensive and out of the budget of many. Sometimes people also don't have insurance or their insurance doesn't cover orthodontic treatments. But there are ways through which you can get assistance or affordable treatment for your child's orthodontic needs. Firstly consult multiple orthodontists or dentists in your area. Many orthodontists or dentists provide flexible payment plans which can help you to afford your child's braces. You can discuss all problems you have regarding the cost and see how they can help you with that. Compare payment plans from different clinics and see which would be more suitable and affordable for you. Good orthodontists like IVANOV Orthodontic Experts will provide you with payment plans that can make it easier for you to afford your child's treatment.
Another way is by visiting orthodontic or dental schools. They are orthodontic students who are looking for real patients so they can practice. This is the reason they can provide you with low and affordable treatment. Don't worry about them having not enough experience because they are supervised by orthodontic professionals.
You can also look for dental assistance programs which help low-income families so their children can get orthodontic treatment. These programs can be from any organization, and you have to look for them in your city, state, etc.
FAQs
What should one know before getting braces treatment cost?
Having prior knowledge of braces can help you easily overcome the problems which you might face while braces treatment costs. Firstly, some parts of the process of installing or fixing braces on your teeth can be discomforting. Also, the first few weeks can be very discomforting and can cause inconvenience. It may also lead to speech problems such as minor lisps till you are used to wearing braces. The food particles can also be stuck around your braces easily, so you need to make sure you thoroughly brush your teeth and around your brackets.
Which Orthodontist should I trust to get treated for braces?
You can find many good orthodontists who can provide you with good treatment, such as IVANOV Orthodontic Experts. IVANOV Orthodontics is one of the best orthodontic offices in the USA. So while looking for an orthodontist, make sure his or her past patients are fully satisfied. Look for the online rating of the clinic, check reviews and testimonials of past patients. You can trust an orthodontist who is specialized in the treatment you are seeking and has satisfied previous clients or patients.
How much does cost for braces?
Want to know the cost for braces can vary for each case. The cost of braces depends upon a lot of factors such as types of braces, the severity of the orthodontic problem, your dentist or orthodontist's personal fees, etc. So it is important to consult a dentist or orthodontist in your area who can examine your case and can provide you with the cost of treatment or cost of braces for your particular case.
What is the cost of removing braces?
Once your orthodontic treatment is completed your dentist or orthodontist will remove your braces. Braces help to move our teeth to the desired position but after that, your dentist or orthodontist might recommend the use of retainers. Retainers help to maintain the position of the teeth. The braces cost for removing the braces can be somewhere around $60 to $750.
Miami Child Braces Cost: Orthodontic Clinic in North Miami Beach
For a better future for your child, it is important to take care of the dental health of your child. Regular brush and floss will maintain the good oral health and hygiene of your child. At the same time, it is also important to treat any teeth misalignment problems or bite issues. Orthodontic problems can have a serious impact on your child's health as he grows. It also affects the child's self-confidence, as orthodontic problems especially affecting the front teeth can make us avoid interactions or smiling in front of other people. So it is important to have early orthodontic treatment for your child.
If you are looking for affordable treatment or are unable to afford the treatment look at some of the helpful tips we have mentioned. When looking for a right orthodontist for your child, make sure to look for orthodontic clinics like, IVANOV Orthodontic Experts. They can provide excellent treatment for children and adults at an affordable cost.
Contact Us
IVANOV Orthodontic Experts, 12866 Biscayne Blvd, North Miami, FL 33181 https://www.google.com/maps?cid=154326063970645489
Call us at (786) 540-1919 to schedule a free orthodontic exam.
Read More About How to Find the Best Orthodontist in Miami Area for Braces near me and Invisalign at https://ivanovortho.com/
Learn More About Children's Orthodontist Near Me, Tips From Orthodontist In Aventura at https://ivanovortho.com/childrens-orthodontist-near-me-tips-from-orthodontist-in-aventura/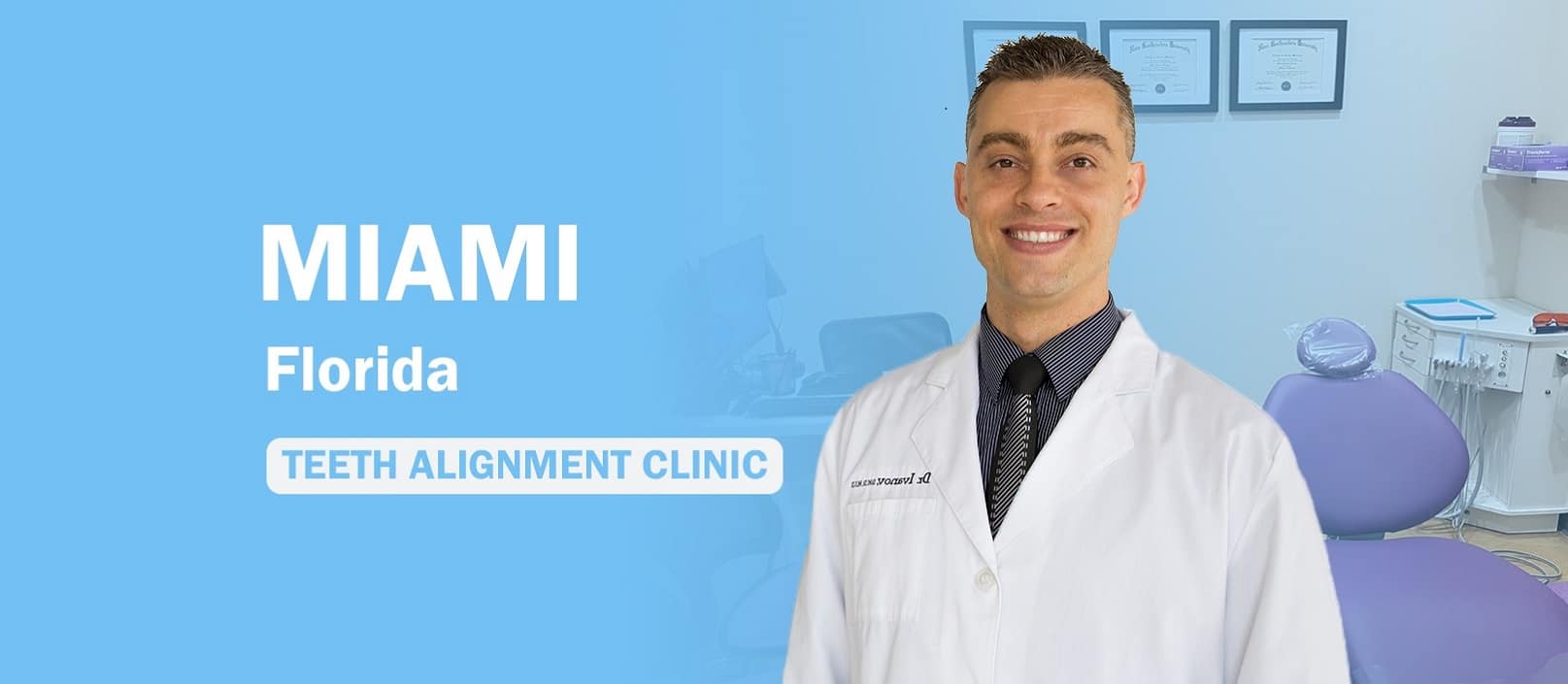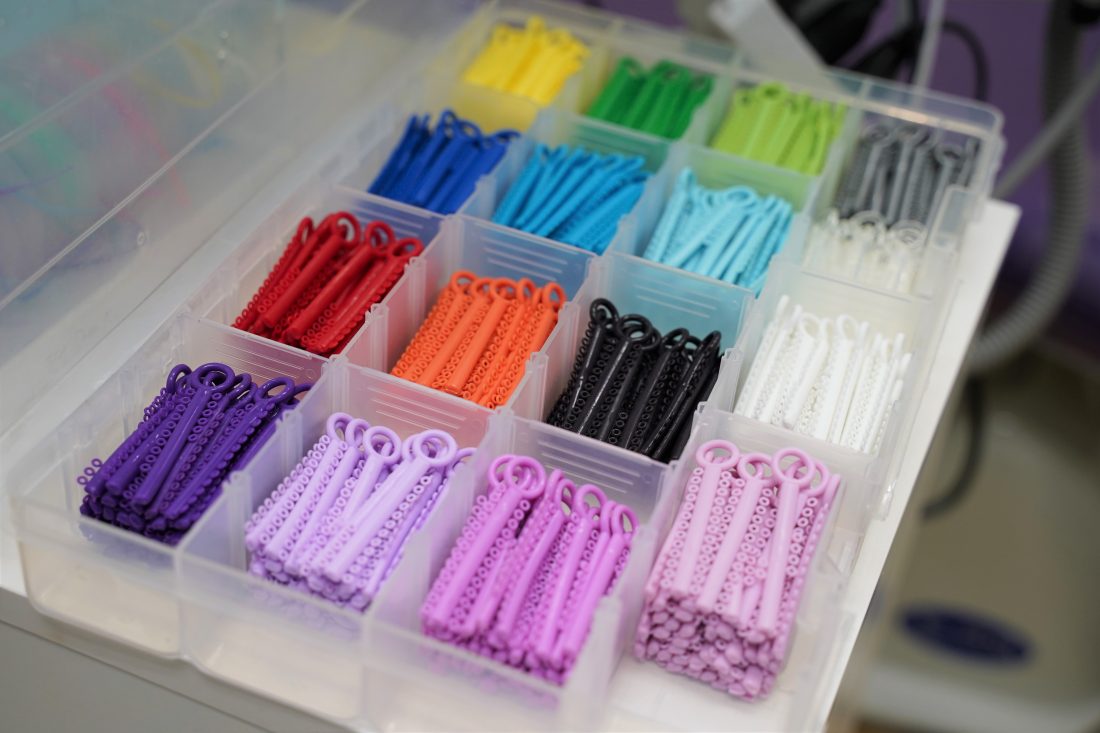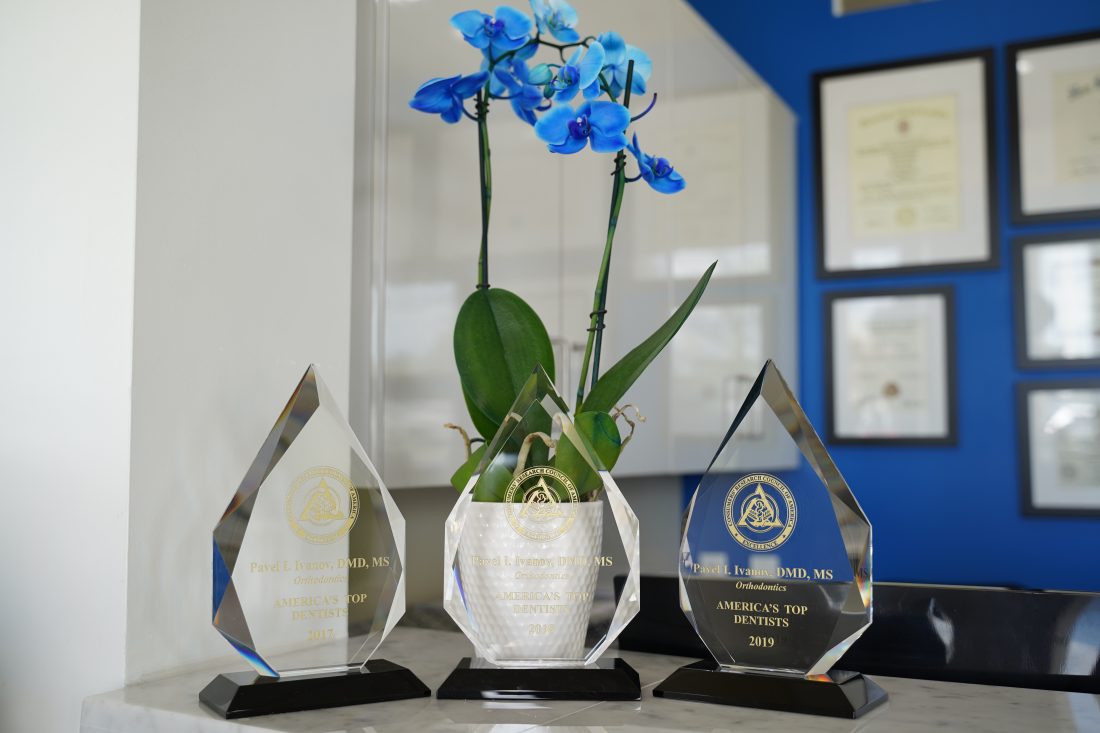 FIVE-STAR PATIENT TESTIMONIALS
Omg. I came here as a second opinion due to high prices and crazy time frames from another office. They welcomed me with open arms and their friendly atmosphere made me feel so comfortable and confident!Doctor I is very knowledgeable and set my expectations perfectly. 2 weeks later the team had me in braces! I couldn't be happier!
Empress Vali
I just wanna say Dr Ivanov and his teams are the best!!! I had a very easy breezy experience getting my braces. Everyone was extremely gentle and informative the place was super clean and fresh. They deserve 1000 stars and more. I absolutely love the experience but best of all how caring everyone was.
Jade Menos
When i say the reviews are pretty much an understatement, it does no justice. the service is amazing, The staff takes their time to make sure that you feel very special. if i can leave a honest review 100 times i would. im very pleased and happy that i found this place. thank you guys so much! i have found a HOME!!
Brittnisha Marks
Amazing experience! I've had my braces for 6 month now and I'm impressed of how much my teeth have changed. No pain at all. Dr. Ivanov is such a sweet person and very professional, he knows what he's doing and always cares for patients personal concerns. Highly recommended!
Tula Garcia
Dr. Ivanov was amazing. When I first got my braces I was scared it was going to last 4yrs for my teeth to look better but it only lasted 2yrs and the results are beyond amazing. I'm really happy with everything and would absolutely recommend him to anyone. Thank you so much.
Kimberly Martinez
Very good experience. The attention was great. The doctor is very punctual and they don't make you wait, which for my busy schedule is super important. Also, the time the doctor told me I had to wear the braces was the exact time I needed and I was very happy with the results. Definitely recommend him.
Laura Jimenez
Dr. Ivanov was amazing. He was very understanding and took the time to explain, every step of the process for my daughters braces. I am proud to say with great care her braces were finally removed and the end result is the beautiful smile she now has. Thank you
Christina Jenkins
Ivan and his staff made my experience a smooth and convenient process. I am absolutely delighted and satisfied with the progress and how far my teeth has come. Ivan and his staff works effortlessly to ensure that my teeth are perfected beyond my expectations. If I had any other choice I would still choose Ivanov Orthodontic experts.
Joshua Xavier
My family and I are so happy with the results of Dr. Ivanov!!! So knowledgeable, kind and always available to answer questions. I am so happy we found him and his staff. I am looking forward to addressing my dental needs now that the family is on track!!! How many can say that about their dental experts. Way to go Dr. Ivanov!!!
James C. Murphy
He is awesome. You will start seeing changes quick in your smile. He shows passion in his work, he cares about you and your smiles. The office is very nice and great customer service. You will be in good hands if you choose to go with him.
Ketty Platon