Top clear aligner braces in 2020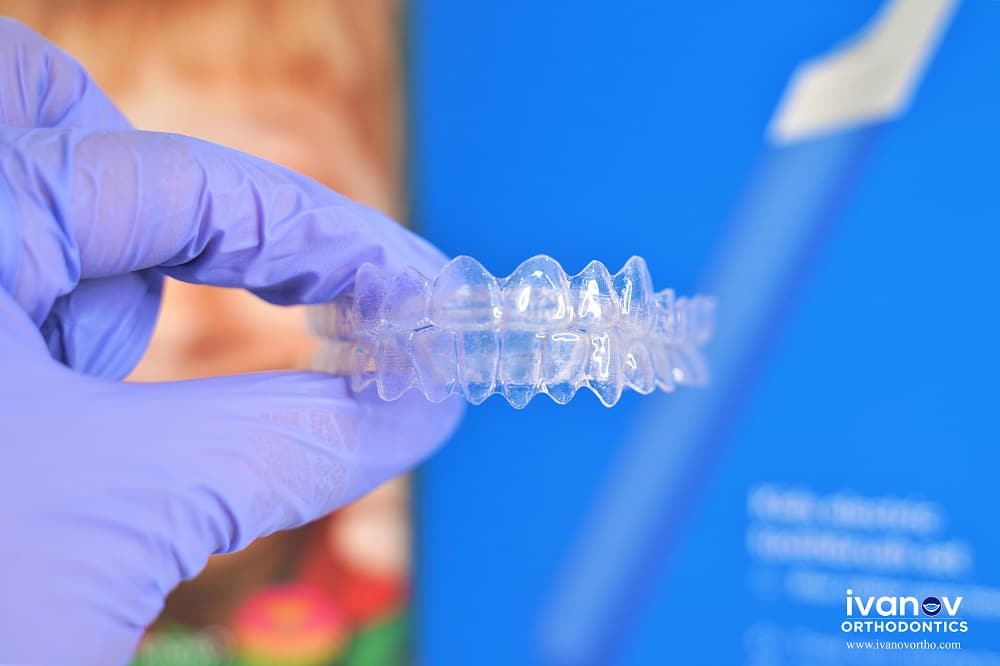 Invisible braces refer to the types of braces and aligners that are virtually invisible. These include clear braces, lingual braces, and clear teeth aligners. The purpose of these braces and aligners is the same as traditional metal braces; they help to align the teeth. But what makes them different from traditional braces is that these types of aligners and braces are less noticeable. In this article, we will discuss some of the best clear teeth aligners that are rapidly taking over the traditional appliances that are used for straightening teeth.
Clear aligners are custom-made clear plastic aligners. The treatment involves the use of series of trays that helps in pushing the teeth to the correct position. The best thing about clear teeth aligners is that many aligners can be directly ordered from home. It comes as no surprise as mostly all facilities are now available through call or internet. Ordering your aligners directly have various benefits, most importantly it can help in cutting the cost and clinic visits. The process usually starts with getting your impression kit through mail-order. After taking your impression you will have to send it back to the company. Your impression will be examined by dentists or orthodontists and after the analysis; your clear aligners will be set to production.
 At home clear teeth aligners:
SmileDirectClub is one of the most popular clear teeth aligners that are available to order through home. You can either order an impression kit at your home or visit a brick-and-mortar "SmileShop" where they will do a 3D analysis of the teeth. They offer multiple plans, regular and nighttime. The regular plan can straighten the teeth much faster than nighttime plan; we are talking about an average of 6 months only. The plan also includes visits to a licensed dentist or orthodontist who will monitor your progress every 90 days. The cost of these aligners is pretty low ($1895 or $85 per month for a period of 24 months) when compared to braces or clear teeth aligners like invisalign. The company has also decided to make their aligners available through regular dentists and orthodontists.
If you really want your aligners to be invisible, you won't find more transparent aligners than SnapCorrect. They offer trays that are virtually invisible. The process to get SnapCorrect aligners involves an online assessment and impression of your teeth. You will then receive the aligners at your home. As the process is completely remote, they offer customer services through various channels that are available 5 days a week. The cost of these aligners is $1749 or $81 per month for a period of 24 months. The treatment time varies from 3 to 18 months.
Candid offers aligners at home as well. They offer multiple options to get the necessary data of your teeth. You can either order $95 starter-kit at home or visit a Candid Studio. The $95 starter-kit is refundable if their team of specialists finds that the clear aligners are not suitable for you. The treatment is monitored remotely by an orthodontist who also designs your treatment plan. Candid's kit includes a device through which the orthodontist monitors your treatment progress. Whether you should change your set of aligners or stay with the previous one, they will monitor everything and guide accordingly. The cost of Candid aligners is $1900 or $88 per month for a period of 24 months. The average treatment time with Candid aligners is 6 months.
Byte offers two plans for its clients, regular and night time. It has gain popularity due to its treatment time that averages only 3 months. Similar to Candid, Byte also offers refunds for impression kit cost if you are not suitable for their product. You will have to send your impression and if you are the right candidate, you will receive your aligners at home. Byte also offers an optional vibrational frequency tool, called Hyperbyte. Hyperbyte emits high-frequency vibrations that help in moving the teeth faster while also reducing the discomfort. Getting similar devices from an orthodontist may cost you up to $900. The cost of byte aligners are $1895 or $83 per month for a period of 24 months. The cost also covers the first set of retainers which you will get once your teeth are straightened.
To get clear aligners from Dandy, you will have to visit a Dandy location. You will have a consultation with a dentist and they will also conduct a 3D scan of your teeth. You will get your aligners shipped at home after every few weeks. They also have a Dandy app that will help you keeping up with your plan. The cost of Dandy aligners varies for simple and complex cases. If you have a simple case, the cost of aligners is $1900 or $88 per month for a period of 24 months. For complex cases, the cost jumps to $2600 or $122 per month for a period of 24 months.
With AlignerCo, orthodontic treatments are no longer expensive. They offer the cheapest clear aligners in US. The low prices have in no way compromised the quality of treatment and customer care. They offer instructional videos and live chat support to their clients to help them with any queries. The aligners are designed by orthodontists and you will receive them in about three weeks, once you agree to the treatment plan. They offer 3 payment plans, which are SmileAdvantage, SmileFlex and SmileFlex Easy. SmileAdvantage is one-time payment plan and costs $1145 only; it includes impression kit and your aligners. SmileFlex and SmileFlex Easy are installment plans of 12 and 11 months respectively. The length of treatment varies from 6 to 12 months depending upon the case.
SmileLove offers high-quality aligners made out of Essix plastic, which is regarded as one of the best materials in the field. SmileLove aligners offer impression kit at home. After receiving your dental mold, the data is forwarded to board-certified orthodontists who will approve and design your digital treatment plan. Once you approve the plan, a special representative will be appointed to you who will help and give support to you throughout your treatment. They offer free retainers and premium whitening at the end of the treatment, which will help in bringing and maintaining your healthy smile. SmileLove aligners cost $1895 for simple and an additional $300 for complex cases. The average treatment time is about 6 to 8 months.
To get EasySmile aligners, you will have to order an evaluation kit for $110. After your evaluation, your treatment plan will be created through a dental professional. You will get your starter kit which will include your custom aligners, a complimentary aligner case, and pair of chewies that will help in closing any air gaps between the teeth and the aligner. Your kit will also include an emery board that will help in fine tuning your aligners for comfortable fitting and an outie tool which will help in removing the aligners. The aligners cost $1890 and the company also offers financing options. For retainers, you will be additionally charged $110 per set.
In-office clear teeth aligners:
Invisalign clear aligners
Invisalign is one of the most popular and trusted clear aligner brands. The reason to mention invisalign separately is because invisalign can only be obtained through a certified Invisalign orthodontist or dentist. Those who are interested in invisalign will have to visit invisalign providers near them. They can find certified specialists through invisalign website. The initial consultation will include examination of your teeth and gathering of necessary information that will be forwarded to the company. A treatment plan is created with the consensus of the dentist or orthodontist and invisalign makers. The average treatment cost with invisalign aligners can cost up to $6000 to $7000. In most cases, it takes 12 to 18 months for the treatment to complete. But it can be extended for complex cases.
Clear Correct uses real-life feedback from doctors for their innovations and improvements. Every advancement is a lesson they have learned first-hand through an iterative process that we improved piece by piece, and continues to enhance each and each day. ClearCorrect aligners are significantly more affordable compared to Invisalign aligners.
ClearCorrect System:
Polyurethane – supports trimline to help with challenging movements
Stain & Crack Resistant Material – tested thoroughly
Hand-checked for Quality – to help ensure an excellent aligner, whenever
Laser Marked – to ensure traceability
Clear Correct aligners feature a smooth, unscalloped trim line that extends past the gum line. Research shows that aligners trimmed with this system are significantly more retentive than scalloped aligners, which may reduce the necessity for attachments. Fewer attachments means the aligners fit the teeth tighter, which means better aesthetics, which suggests happier patients.
Tip; selecting the best invisible aligner:
It is hard to pinpoint a single aligner as all the brands offer great products. But if you are okay with visiting clinics for your treatment, invisalign may be the best choice. If you are looking for the cheapest option, go with AlignerCo.
Clear teeth aligners VS traditional braces:
Clear teeth aligners have various benefits over traditional braces but they can't completely substitute them. They can be used for various mild to moderate orthodontic issues but for complex orthodontic cases, brackets and wires become essential. Let's compare the different aspects of clear aligners and braces:
Cost: On average clear aligners cost much lower when compared to traditional braces.
Treatment time: The average treatment time with clear aligners is about 6 to 18 months, and with traditional braces is about 16 to 24 months.
Case types: Traditional braces can be used for mild, moderate or complex cases while clear aligners is only effective for mild to moderate orthodontic issues.
Installation and adjustments: Treatment with clear aligners is easy and remains convenient throughout. No installation or adjustments are required. On the other hand, traditional braces require installation and the process can be discomforting. Braces also need regular adjustments by the dentist or orthodontist.
Visibility: Clear aligners are obviously less noticeable when compared to traditional braces.
Removable: Clear teeth aligners are removable and can be removed for eating, drinking or brushing, etc. Traditional braces can only be removed by your dentist or orthodontist.
Are clear teeth aligners suitable for everyone?
Clear teeth aligners can be used for various orthodontic issues. But no, they are not suitable for everyone. For complex cases, an orthodontist might recommend the use of traditional braces. Additionally, clear teeth aligner might not be suitable if you are suffering from the following issues:
Intrusion and Extrusion: Intrusion is a situation where a tooth is stuck in the jawbone and Extrusion is where a tooth is taller than other teeth because it sits higher on the bone. In both cases, clear teeth aligners are not effective as it can't deal with problems related to Intrusion and Extrusion.
Tooth Rotation: Crowded teeth can cause tooth rotation. Clear aligners can't rotate your tooth if you are suffering from tooth rotation.
Shape of your teeth: Clear aligners need something to grip on firmly. If you have teeth that are rounded, pegged or pointy, clear aligners might not fit or grip your teeth properly.
Optimal oral health is important when going through orthodontic treatment. Some clear aligners that do not have an in-person consultation lacks the information on the health of supporting structures. This includes the health of jawbone and gum tissues. They also can't see or check for any underlying gum diseases. Going through treatment can aggravate these issues and create further problems. Make sure to consult an orthodontist before ordering your aligners.
Tip; visit one of the best clinics in the US:
For a detailed examination and expert opinion, we highly recommend that you consult IVANOV Orthodontic Experts. They provide quality orthodontic care and are specialized in dealing with various orthodontic issues. They can recommend you the best course of action after analyzing your case.
Straighter teeth with best invisible braces:
Best Invisible braces and aligners are a good alternative to traditional braces. They can keep your treatment low profile and work as effectively as traditional braces in many cases. As mentioned above, the term best invisible braces can include clear braces, lingual braces and clear teeth aligners. Many clear teeth aligners can be directly purchased from the companies after sending impressions or by visiting their locations. This has made orthodontic treatments much more affordable and convenient for people. But clear aligners have their limitations and may not be suitable for everyone. It is important to visit an orthodontic clinic in your area before directly ordering a clear aligner. After the detailed examination of your teeth, the orthodontist will be able to recommend the best option to straighten your teeth.
This article is for informational purpose only. To get an expert opinion regarding any question or medical advice, consult IVANOV Orthodontic Experts. It is one of the best orthodontic clinics in the US that is helping people to have better and healthier smiles through quality and affordable treatment.
Contact Us
IVANOV Orthodontic Experts, 12866 Biscayne Blvd, North Miami, FL 33181 https://www.google.com/maps?cid=154326063970645489
Call us at (786) 540-1919 to schedule a free orthodontic exam.
Learn more about Braces and Invisalign at https://ivanovortho.com/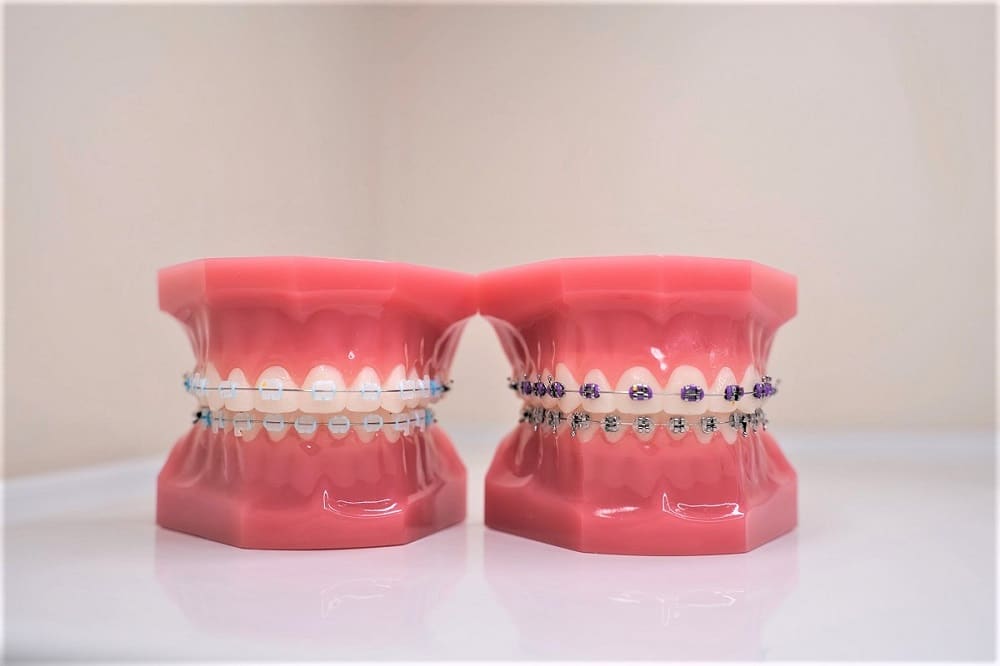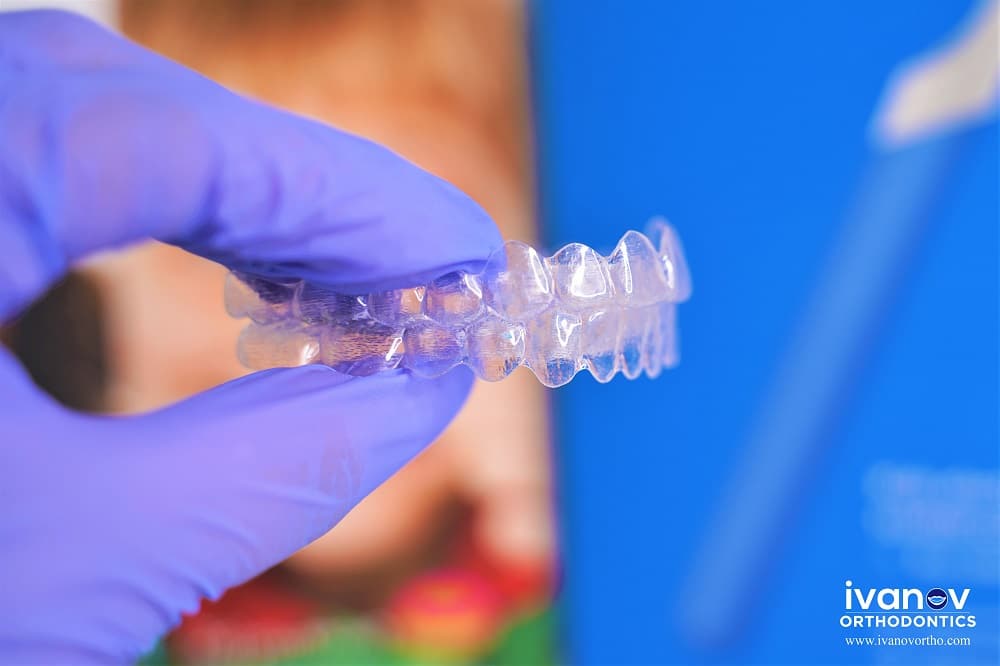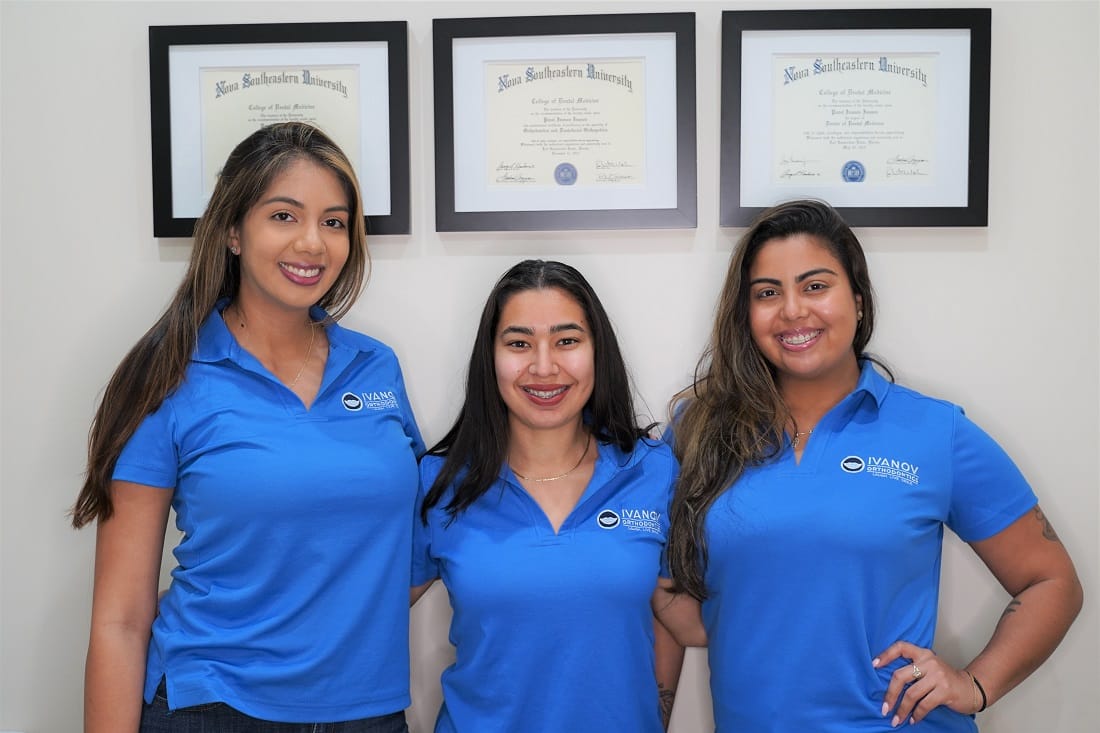 FIVE-STAR PATIENT TESTIMONIALS
Omg. I came here as a second opinion due to high prices and crazy time frames from another office. They welcomed me with open arms and their friendly atmosphere made me feel so comfortable and confident!Doctor I is very knowledgeable and set my expectations perfectly. 2 weeks later the team had me in braces! I couldn't be happier!
Empress Vali
I just wanna say Dr Ivanov and his teams are the best!!! I had a very easy breezy experience getting my braces. Everyone was extremely gentle and informative the place was super clean and fresh. They deserve 1000 stars and more. I absolutely love the experience but best of all how caring everyone was.
Jade Menos
When i say the reviews are pretty much an understatement, it does no justice. the service is amazing, The staff takes their time to make sure that you feel very special. if i can leave a honest review 100 times i would. im very pleased and happy that i found this place. thank you guys so much! i have found a HOME!!
Brittnisha Marks
Amazing experience! I've had my braces for 6 month now and I'm impressed of how much my teeth have changed. No pain at all. Dr. Ivanov is such a sweet person and very professional, he knows what he's doing and always cares for patients personal concerns. Highly recommended!
Tula Garcia
Dr. Ivanov was amazing. When I first got my braces I was scared it was going to last 4yrs for my teeth to look better but it only lasted 2yrs and the results are beyond amazing. I'm really happy with everything and would absolutely recommend him to anyone. Thank you so much.
Kimberly Martinez
Very good experience. The attention was great. The doctor is very punctual and they don't make you wait, which for my busy schedule is super important. Also, the time the doctor told me I had to wear the braces was the exact time I needed and I was very happy with the results. Definitely recommend him.
Laura Jimenez
Dr. Ivanov was amazing. He was very understanding and took the time to explain, every step of the process for my daughters braces. I am proud to say with great care her braces were finally removed and the end result is the beautiful smile she now has. Thank you
Christina Jenkins
Ivan and his staff made my experience a smooth and convenient process. I am absolutely delighted and satisfied with the progress and how far my teeth has come. Ivan and his staff works effortlessly to ensure that my teeth are perfected beyond my expectations. If I had any other choice I would still choose Ivanov Orthodontic experts.
Joshua Xavier
My family and I are so happy with the results of Dr. Ivanov!!! So knowledgeable, kind and always available to answer questions. I am so happy we found him and his staff. I am looking forward to addressing my dental needs now that the family is on track!!! How many can say that about their dental experts. Way to go Dr. Ivanov!!!
James C. Murphy
He is awesome. You will start seeing changes quick in your smile. He shows passion in his work, he cares about you and your smiles. The office is very nice and great customer service. You will be in good hands if you choose to go with him.
Ketty Platon