For those who have Medicaid or CHIP (Children's Health Insurance Program), you may be able to get braces for your children that are fully covered by insurance.  Metal braces are the least expensive and most common option for braces for both kids and adults.  They do have a drawback in that they are the most obvious form of orthodontia.
Why an Affordable Orthodontist Matters
Perhaps you've heard that you need braces but you haven't gotten around to getting them yet because you're afraid of how much it will cost. There are a lot of reasons why you should get braces – and the cost should not be one of the reasons you shouldn't. By talking with the staff at your orthodontist office, you will find that they often are offering a variety of payment options, and perhaps even ways to reduce the cost overall. Let's take a look at some of the things you need to know about braces and how to pay for them.
If you need some help finding an affordable orthodontist near you, the American Association of Orthodontists has a locator option on its website. You just have to use their search feature and you'll get a list of local orthodontists to choose from.
Braces for adults can help straighten teeth that are crooked or that have fallen over due to gaps in the teeth; close gaps between the teeth; or make space for crowded teeth. Having straight teeth also means that you are able to brush your teeth completely, floss between your teeth more easily, and prevent dental disease. A properly aligned jaw even means you may have fewer headaches because the TMJ (temporomandibular joint) is not being stressed.
Paying for adult braces
You might think that you can put off getting braces. After all, you've made it this far without them. But affordable braces can help prevent a number of oral health issues. Perhaps you might think that braces are just for vanity. But nothing could be further from the truth. Braces and clear aligners help get the teeth into a correct alignment so your chewing is complete, your speech is not impeded, and the enamel on your teeth will wear correctly.
Braces can be expensive, this is true. Traditional metal braces will usually cost somewhere between $3,500 and $6,000, while other types like lingual braces may cost between $10,000 and $12,000. And, if you need to have any sort of dental surgery done first, this will add to the cost.
Ceramic braces are another option and they're also practically invisible. They are slightly more expensive than metal braces, with an average cost ranging between $4,000 and $8,000.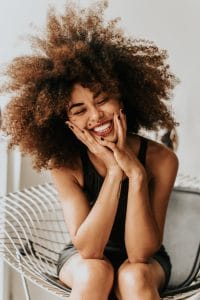 Metal braces are often the only orthodontic treatment option for people who have some significant dental issues as they are the most effective and also the most durable type.
Factors that go into the cost of braces include:
the materials themselves
how long you have to wear them
your market.
Something else that you might be able to do to afford your braces for adults is negotiated your cost. In highly competitive markets, some providers may be willing to work at a discount for you if they know it means they get you as a patient.
Consider that most orthodontists will also do a free initial consultation. This consult will include X-rays and a full exam so that way your orthodontist can go over a complete treatment plan with you. This is also your opportunity to discuss what options are available that will accomplish the work that needs to be done, and also fit your budget.
Paying for teens and kids braces
Kid's braces are going to cost about the same as adults, but it gives kids a chance to have some fun with colorful rubber bands around their brackets. And when your kids feel better, you often will too. For children, there may be a case for a palate expander that helps widen the upper jaw and create enough room for the adult teeth to come in. This can help set your child up for better oral health at a young age before the bones set.
When it comes to kids and teens, you can think of it as a dental treatment investment. The confidence that comes with a great smile can leave to better happiness, and maybe even a better-paying job.
Most dental insurance plans will offer orthodontics for children as a basic part of the coverage. Your benefit plan administrator or your agent can review your coverages with you.
There are some state aid programs for kids and teens we will look at a bit later.
Then there are good old-fashioned credit cards.  Being able to pay for your braces and then spread out the payments can take a potentially stressful situation and make it better.
Using insurance
Many orthodontist offices in Miami Shores FL 33138 will accept a variety of dental insurance plans. Ask at the office which ones they accept. They can also check your coverage to see whether your braces will be paid for at 50% or in full.
Unreimbursed medical expenses for orthodontic care may be tax-deductible. If you have a flexible spending account or health care spending account, you can get reimbursed for out-of-pocket expenses up to the full amount you have in your FSA. Your plans are administered by the benefits office at your workplace but generally, you can save up to $2,500 a year to use towards eligible medical costs and then use them for getting reimbursed when you have a qualifying event.
Being in the military is tough enough, and having to have braces can be even tougher. The military Tricare insurance does offer some orthodontic coverage for braces for your child up to age 18, which can make a big difference in your budget.
Financial assistance programs
There are several financial assistance programs available to make braces more affordable. Consider using your local dental school for your braces and other dental care needs. The students need patients to work on and they often will offer full dental services at a significant discount. And you need not worry because every student is supervised by an experienced orthodontic professional.
Many state Medicaid programs will also offer a way of paying for braces for children. Kids and teens under the age of 18 who have medically necessary orthodontia are the ones who are generally covered. Check with your caseworker for more details.
Many orthodontist offices will also provide you a way to set up payment plans which allow you to put down a down payment and then make easy monthly payments over the next two years.
Some orthodontist offices will even give you a cash discount if you are able to pay for your affordable braces in full in one payment.
Summary
If you weren't able to have dental braces as a child, you may have crowded teeth or crooked teeth that need to be straightened. It's never too late as an adult to get braces. Don't let the cost deter you from having the great smile you deserve – make an appointment today with an affordable orthodontist near you.
Contact Us
IVANOV Orthodontic Experts, 12866 Biscayne Blvd, North Miami, FL 33181
https://www.google.com/maps?cid=154326063970645489
Call us at (786) 540-1919 to schedule a free orthodontic exam.
Learn more about Why Do You Need a Tooth Bridge? at https://ivanovortho.com/why-do-you-need-a-tooth-bridge/