How Long Does it Take to Become an Orthodontist?
There are a lot of steps involved in becoming an orthodontist, but it is also a very rewarding career. You get to spend your days transforming people's teeth and jaws, and therefore their overall oral health, thus transforming their lives.  Let's take a look at what you need to know about how to become an orthodontist.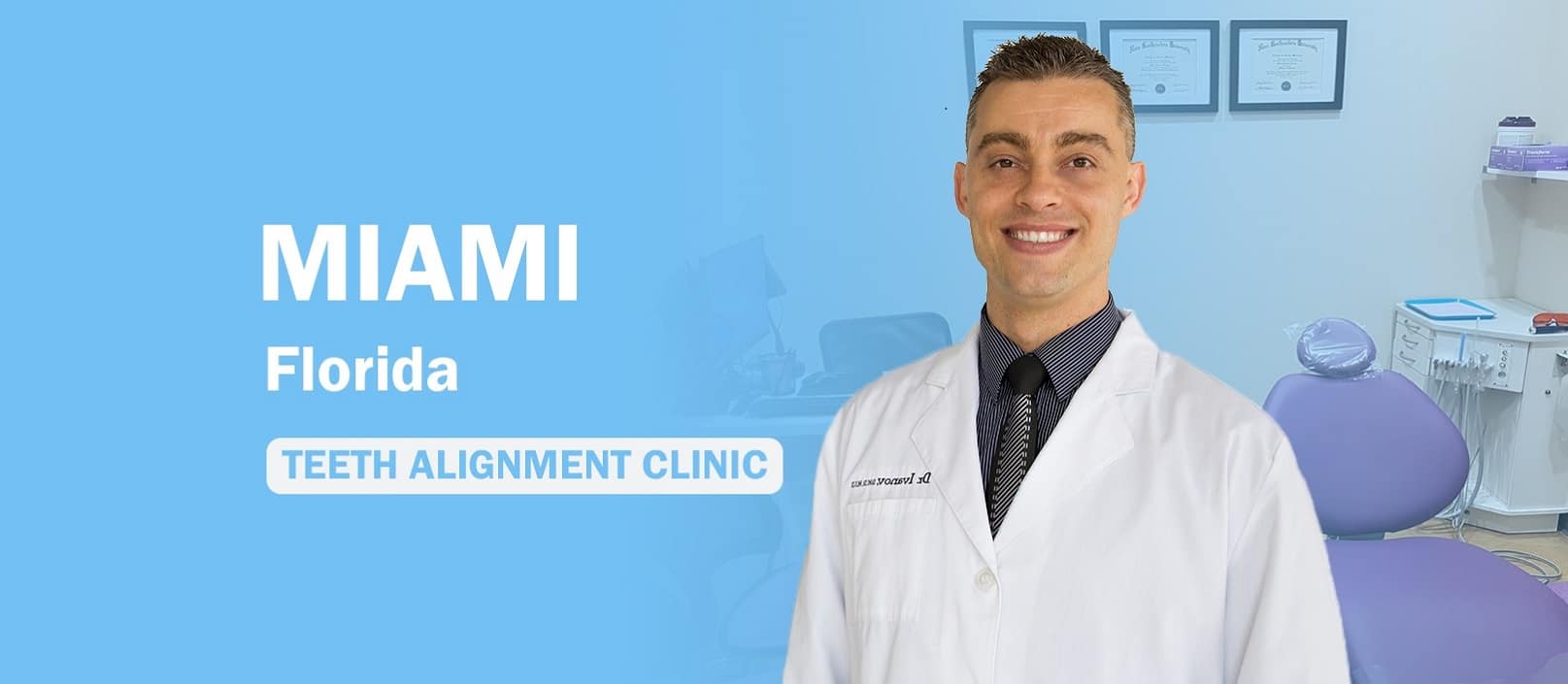 Who makes for a good orthodontist? Orthodontists are problem solvers and are very good at paying attention to the little details.  You also should love to work with people and have a genuine heart for helping people of all ages and backgrounds. Also, you need to be able to handle some squicky things if you go into this profession, because there are some folks you will be helping who have significantly misaligned jaws or teeth.
Good communication skills are a must so your patients will understand the treatment plan and also so they have good clear ideas of what to do at home between visits. And, you will obviously need a steady hand to be able to work with some intricate devices in rather small spaces.
Every orthodontist went through dentistry school first. Some people even start as early as high school training to become an orthodontist by taking courses like chemistry or biology, or if offered, anatomy.
General dentists are not trained in how to give you a correct bite, but they are the experts you should see when you need a toothache treated or a crown installed.  Dental professionals are your best partners for making sure your teeth and gums are healthy.
Conversely, your orthodontist will not be the one who will clean your teeth twice a year or do any fillings. Before beginning your orthodontic treatment, your orthodontist will likely partner with your dentist to make sure that everything is clean and healthy enough to handle the treatment.
And, your dentist will likely be the one to refer you to an orthodontist after seeing that your teeth and arch need some realignment.
It is a pretty lucrative career financially, too. The US Bureau of Labor Statistics stated that on average, an orthodontist makes $208,000 to $228,000, though it should be noted that that salary can vary significantly depending on where you live and whether you have any specialties or not.
It is a field that is expected to grow over the next few years, and it is exciting because new inventions are being created all the time.
What does an orthodontist do?
An orthodontist corrects crooked teeth or teeth that have gaps in them, straightens jaws that are out of alignment, and helps ensure that you have a healthy mouth.  They may work with children, adults, or both.
Your orthodontist works a lot with braces, but to make sure that your teeth have the proper alignment and that your jaws are positioned correctly, they have a lot of other tools at their disposal.
Beyond braces there are spacers, retainers, Invisalign clear braces, headgear, and palate expanders that orthodontists can use to help correct any bite issues. Most folks will wear their orthodontia for about two years, though some have shorter and others have longer treatment times.
To help your teeth get lined up properly, your orthodontist will evaluate your teeth and overall jaw and create a custom plan just for you.  Whether you have jaws that don't meet properly, or you have crowded or gapped teeth, or teeth that protrude (buck teeth), all of it can be fixed by an orthodontist.
What education is needed to become an orthodontist?
People who want to know how to become an orthodontist often start in high school with taking science classes to give them the foundation they need. Once getting to college, they study a course of sciences and get a bachelor's degree in science.
There is no single undergraduate degree that is generally required, but courses that help you learn about anatomy and physiology are certainly going to be beneficial.
If you want to become an orthodontist, while in college you should find out what is needed to go on – many schools will publish their requirements or preferred standards so you can be sure to meet the necessary requirements. Usually these include chemistry and biology, plus other science classes like anatomy. Then, you would apply to dental school.
To get into dental school after applying, you will likely need to take the Dental Admission Test DAT as well as present your undergraduate transcript showing you meet the educational requirements.
The DAT is usually taken a year before you want to go into dental school.  It will cover a variety of topics to make sure you understand your sciences as well as assess your academic aptitude. The admissions department may also look at letters of reference, conduct an in-person interview, and review the type of degree program you have pursued.
Dental school will run another four years.  Here you will learn what it takes to run a dental practice, learn about the different types of dental medicine, take courses on running a business and medical ethics, plus of course learn about oral health.
You will also get to participate in clinical practice.  In dental school, you will learn a lot more about the anatomy of the face as well as general dentistry and periodontics (diseases of the teeth and gums), and even radiology. Your first two years are generally classroom studies, while the second two years are your practical studies.  It is a rigorous program like medical school.
Some dental schools actually have dental offices where people can go and receive treatment, and dental students can get all the practice they need while under observation by a trained expert.  After you complete your years of dental school and residency program, you will likely take the National Board Dental Examination, or NBDE.
Finally, in your last phase of how to become an orthodontist, there is an orthodontic specialty training program.  This may be done concurrently with dental school, but usually is an additional 2-4 years of education and orthodontic residency. You will be working with experienced orthodontists on how to move teeth into the correct positions, align jaws, and balance the facial structure.
It is a competitive field, with many fewer residency positions open compared to the number of students.  Usually there are about 15 students bidding on each open residency.  But, that is a small percentage of the total number of dental students – only about 6% of them choose to go into orthodontia!  And, orthodontia is a field that is expected to grow 7% annually.
Your residency will be demanding, as you will work a full day at work, then go home and do your studies or participate in a lab.
So in total, you will spend 10-12 years in school or over 3700 hours and several aptitude tests learning how to become an orthodontist once you leave high school.
Then you can start your practice, or join an existing one as a junior orthodontist. Depending on your state, there may be a certification exam necessary to pass before you can get your license.
You should keep in mind that all that schooling is not inexpensive. It can run you $150,000 or more to get your DDS (doctor of dental surgery) or DMD (doctor of medical dentistry) degree, and then there is the orthodontia training to go.  In good news, scholarships are available, as are work study programs.
Getting started
You may wish to join a dental society in college if one is offered at your school.  There are also volunteer opportunities at mobile clinics you may want to participate in that can help you get a little bit of experience and a lot of information about what the career entails.
Most orthodontists are in private practice, working for themselves. That means you will also be a business owner, which carries its own set of challenges, meaning you need to handle your business finances, advertising, and staffing.  That said, there are a lot of places you can outsource some of this work to help you.
You can even be an orthodontist in the military, if the idea of moving to new bases every few years sounds like something you would like to do.
You generally will work about 40 hours a week, over the course of five days. If you choose to set weekend hours and you are the only person in the office, you will of course have a longer week. But, many orthodontists find that this really helps their patients and it makes the longer week worthwhile.
Is there any follow up training or continuing education?
Many orthodontists belong to the American Association of Orthodontics, or AAO. This is a professional association for orthodontists that is devoted to the art as well as the science of orthodontia.  They help people around the world learn about what orthodontics can do for them.  It is an old institution, surprisingly having been around since 1900.
Your state also may require that you join the American Board of Orthodontists, or you may decide you want to join in order to boost your networking ability and have more opportunities to learn. If you do join, you will take a set of both practical and written tests verifying your skill in 25 areas, and you will need to re-certify every ten years.
Another organization you might want to consider is the WFO, or the World Federation of Orthodontists.  This group helps ensure high standards are met and kept worldwide. They do this by helping encourage new research as well as certification groups.
The American Dental Association or ADA is another professional association that has over 150,000 members and is also the oldest association, having been established in 1859. It oversees several types of dentistry including orthodontia. They publish journals, evaluate products, and grant the Seal of Acceptance.
New products are being invented all the time, so you will have opportunities for continuing education and additional training on those new products regularly.
And, if you want to go on to become a teacher or professor, you may want to get a master's degree or PhD in teaching in order to apply to the university. But, once you pass the Dental Admission Test, you are done with that phase of education.
Final thoughts
Being an orthodontist is a rewarding career that helps people have the great smile that they deserve. You will spend quite a while in school learning how to become an orthodontist, but many orthodontists love what they do and are glad they made the investment.
It takes up to 12 years to complete all the necessary training and complete the educational requirements, and there are ongoing training that you should participate in, but the investment is worth it when you get to see the results in your patients.
From undergraduate degree to dentistry school to orthodontic specialty to orthodontics residency program to helping people achieve a beautiful smile and all the confidence that goes with it – does this sound like a career for you?
Contact Us
IVANOV Orthodontic Experts, 12866 Biscayne Blvd, North Miami, FL 33181 https://www.google.com/maps?cid=154326063970645489
Call us at (786) 540-1919 to schedule a free orthodontic exam.
Learn more about  Braces and Invisalign at https://ivanovortho.com/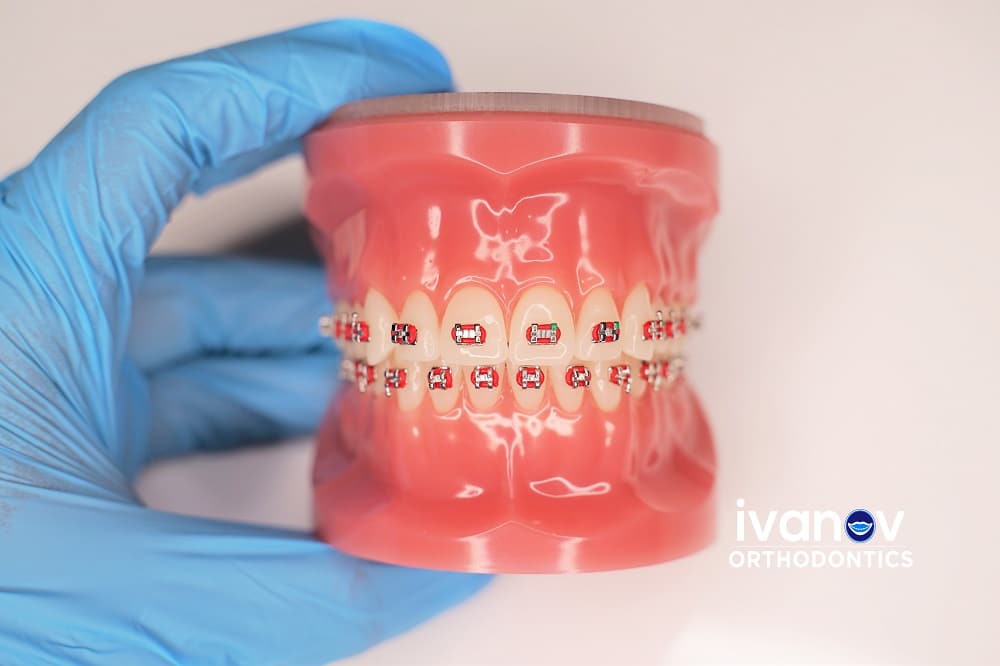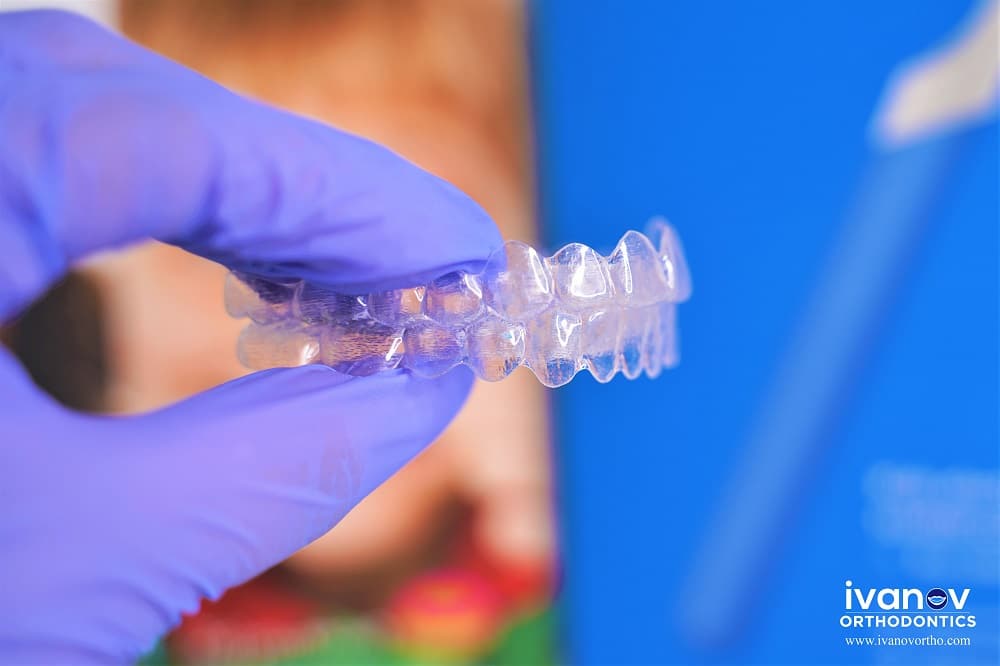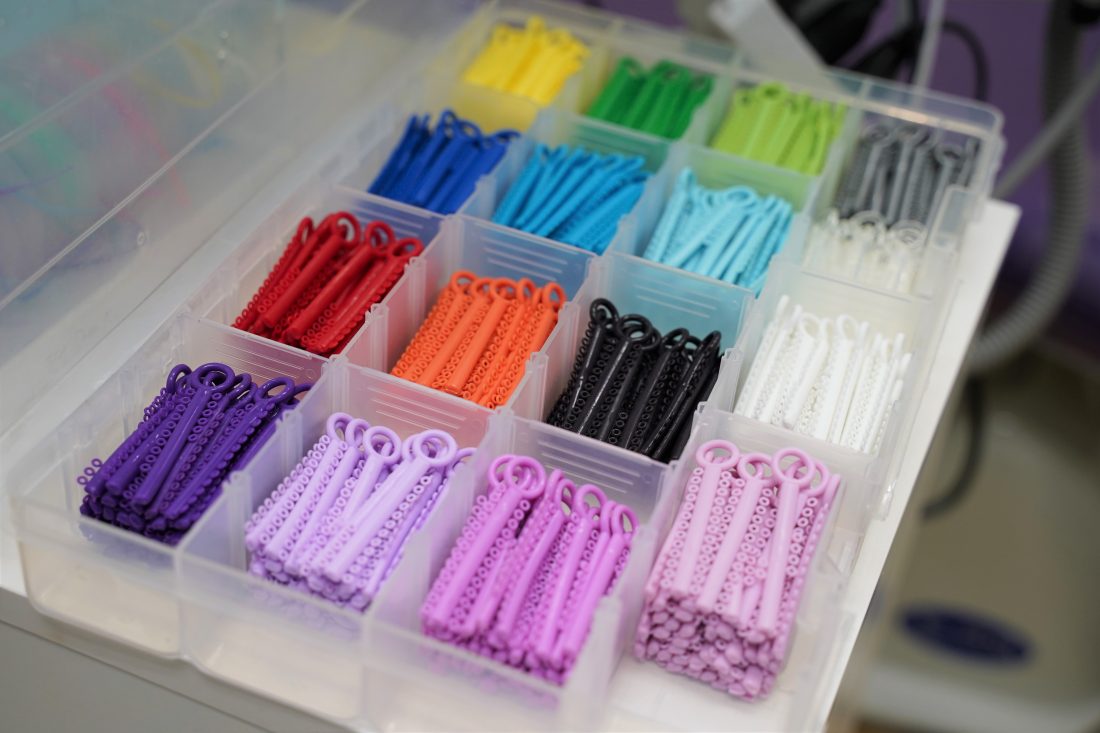 FIVE-STAR PATIENT TESTIMONIALS
Omg. I came here as a second opinion due to high prices and crazy time frames from another office. They welcomed me with open arms and their friendly atmosphere made me feel so comfortable and confident!Doctor I is very knowledgeable and set my expectations perfectly. 2 weeks later the team had me in braces! I couldn't be happier!
Empress Vali
I just wanna say Dr Ivanov and his teams are the best!!! I had a very easy breezy experience getting my braces. Everyone was extremely gentle and informative the place was super clean and fresh. They deserve 1000 stars and more. I absolutely love the experience but best of all how caring everyone was.
Jade Menos
When i say the reviews are pretty much an understatement, it does no justice. the service is amazing, The staff takes their time to make sure that you feel very special. if i can leave a honest review 100 times i would. im very pleased and happy that i found this place. thank you guys so much! i have found a HOME!!
Brittnisha Marks
Amazing experience! I've had my braces for 6 month now and I'm impressed of how much my teeth have changed. No pain at all. Dr. Ivanov is such a sweet person and very professional, he knows what he's doing and always cares for patients personal concerns. Highly recommended!
Tula Garcia
Dr. Ivanov was amazing. When I first got my braces I was scared it was going to last 4yrs for my teeth to look better but it only lasted 2yrs and the results are beyond amazing. I'm really happy with everything and would absolutely recommend him to anyone. Thank you so much.
Kimberly Martinez
Very good experience. The attention was great. The doctor is very punctual and they don't make you wait, which for my busy schedule is super important. Also, the time the doctor told me I had to wear the braces was the exact time I needed and I was very happy with the results. Definitely recommend him.
Laura Jimenez
Dr. Ivanov was amazing. He was very understanding and took the time to explain, every step of the process for my daughters braces. I am proud to say with great care her braces were finally removed and the end result is the beautiful smile she now has. Thank you
Christina Jenkins
Ivan and his staff made my experience a smooth and convenient process. I am absolutely delighted and satisfied with the progress and how far my teeth has come. Ivan and his staff works effortlessly to ensure that my teeth are perfected beyond my expectations. If I had any other choice I would still choose Ivanov Orthodontic experts.
Joshua Xavier
My family and I are so happy with the results of Dr. Ivanov!!! So knowledgeable, kind and always available to answer questions. I am so happy we found him and his staff. I am looking forward to addressing my dental needs now that the family is on track!!! How many can say that about their dental experts. Way to go Dr. Ivanov!!!
James C. Murphy
He is awesome. You will start seeing changes quick in your smile. He shows passion in his work, he cares about you and your smiles. The office is very nice and great customer service. You will be in good hands if you choose to go with him.
Ketty Platon