If you are looking for an orthodontist, you will want to find one that is close to you. That will make it a lot easier for you to make sure you get to all of your appointments.
Orthodontist near you – kids orthodontist
Somewhere likely near you is a fantastic ally in your overall health plan. You might not think that an orthodontist near you is all that important, but they actually are a crucial part of ensuring that you get the best oral health for the rest of your life.
Braces and Invisalign help get the teeth into a healthy alignment, and they bring the jaws into proper alignment with each other. Once your teeth are in proper alignment, it is much easier for you to care for them like brushing and flossing daily, and it is also easier for your dentist to do professional cleanings because it is easier for them to access each tooth.
Clean teeth can also mean healthy gums because you can get in and remove plaque and tartar more easily. Preventing gum disease is important because inflamed gums can lead to inflammations throughout the rest of the body. You may not realize how important your oral health is to your overall health, but just as the eyes are sometimes called the gateway to the soul, your mouth is the gateway to your overall health.
So who is an orthodontist? An orthodontist is someone who went to dental school, and instead of going immediately into practice decided to go on for 2 to 3 more years of schooling. Once they finish this additional education, they completed an orthodontic residency. Some orthodontists will go on to do some additional training even after this to specialize in pediatric orthodontics.
Orthodontists provide a variety of treatment options including Invisalign, traditional metal braces, ceramic braces, and other types of orthodontic treatment often used with children to help them either widen their palate or make room for their adult teeth in other ways.
Some orthodontists will be family orthodontists and will be able to treat you, your teens, and your younger kids as well. This is very convenient for families who are looking to get orthodontic care for their whole family.
We'll learn more about dentists and orthodontists in just a moment, but for now let's take a moment to see what some of the experts of orthodontic medicine have to say about orthodontist near you Miami Fl.
There are a wide range of orthodontic appliances that are available for adults looking to get orthodontic treatment, from traditional braces to Invisalign aligners (Alansari RA et al., 2019).
What you choose for your orthodontic appliances depends a lot on their form, function, and fit, as well as their aesthetics (Alansari RA et al., 2019).
The importance of aesthetics cannot be understated.  They play a big factor in what type of orthodontic appliance you choose.  The tooth-colored or clear appliances are the most popular for adults (Alansari RA et al., 2019).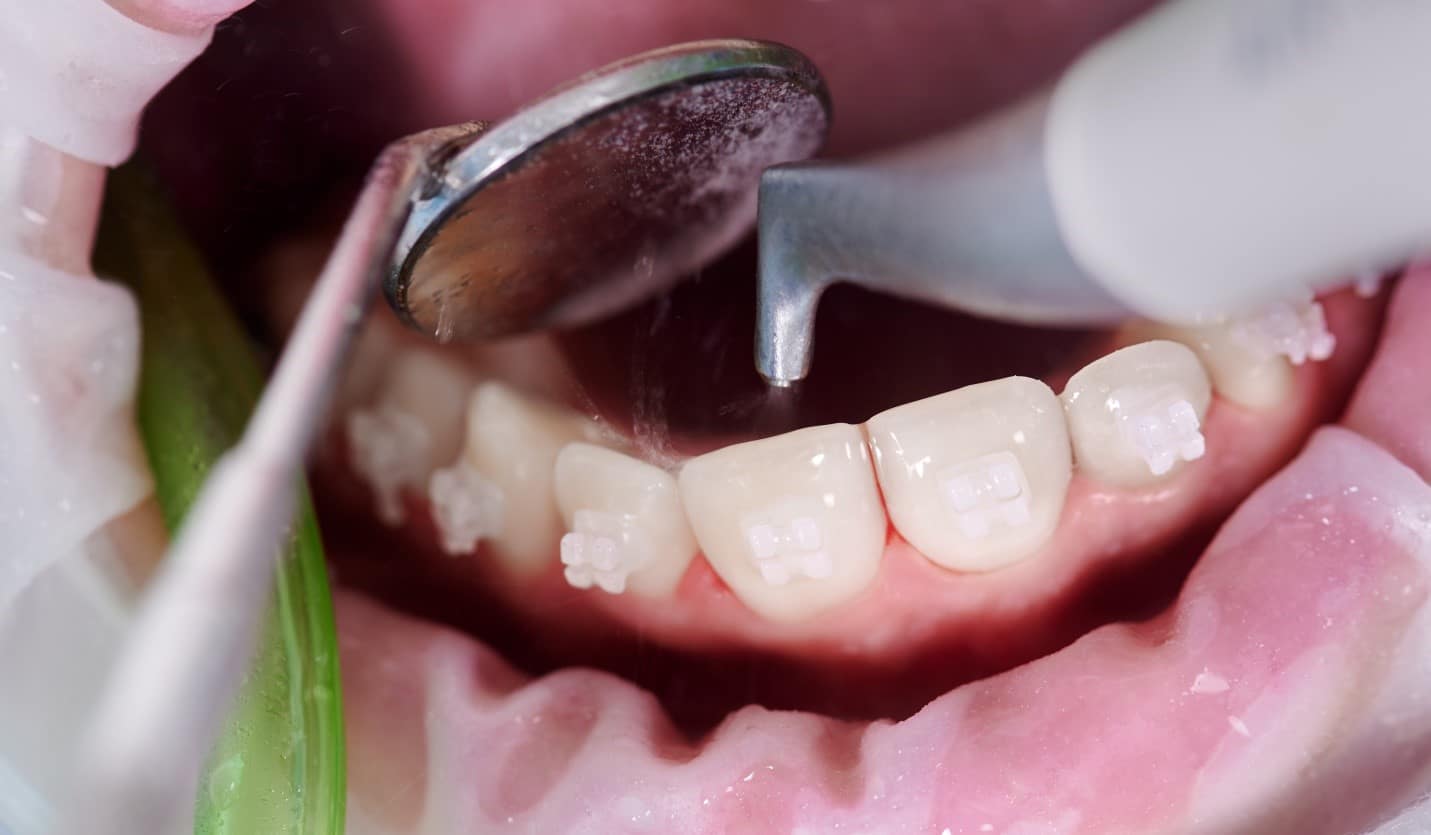 Where can I get the best dentist near me? Affordable orthodontist near me
One of the best ways to find the best dentist or orthodontist near you is to start with a simple internet search. By doing this and turning on geolocation, your internet search engine will be able to pull up orthodontists in your area. Many search engines will also allow you to view a column next to a map so you can see exactly how close they are to you, and you can do quick detail searches to see what kind of ratings each office has.
Once you have this list, one of the next best things that you can do is schedule a free consultation with that office in order to meet the team and evaluate the office to see if this is the place for you. Remember, orthodontic treatment takes about 2 years to complete so you will want to be sure that you like the place and that each of your kids feels comfortable visiting this office.
This is also your chance to talk to the office staff and see if you can get an insurance review done to find out what kind of coverage you have for braces and dental work, and also to see what kinds of payment plan options they have available for you. Orthodontists and dentists want to be sure that you get the care that you need, so they are very willing to work with you in helping you afford your treatments.
How does an emergency dentist differ from a general dentist? Dentist orthodontist near me
There really is not much difference between an emergency dentist and a general dentist in terms of skills and training. The main difference comes in the hours that they are open and available. Emergency dentists either have more extended hours, or are available 24/7. Emergency dentists may also work in places like urgent care clinics or hospitals in order to be there when patients come in for emergencies.
How do I choose an orthodontist for my braces? Orthodontist near me
We talked before about some of the ways that you can use an internet search to find the best dentist. This is also a great place to start looking for your orthodontist. There may be some other factors you want to consider like is this an orthodontist who offers Invisalign? Invisalign is a virtually invisible type of orthodontic treatment that uses plastic trays instead of traditional braces. They are still effective at straightening teeth because they are designed to apply pressure specifically to certain teeth in order to move them into their new positions. If this is something that's interesting to you, be sure to ask your orthodontist if this is an option for you.
You may also want to find out if they are able to treat teens and tweens with Invisalign treatment as well. More and more kids are choosing Invisalign vs braces because they are clear and can help boost your child's self-esteem while they are still getting great orthodontic care. Not having visible braces is a bonus. Plus, they can take out their trays to eat and drink comfortably without having to worry about food particles getting stuck in the brackets and wires.
Something else you will want to consider when you schedule an appointment with an orthodontist is where they are located and what hours they are open. When it comes to Invisalign or traditional braces treatment, it's very important that you make sure that you make all of your appointments on time. An orthodontist who is near you is much easier to get to when you need to schedule your appointment. And an orthodontist who offers hours in the evening or on weekends is one where you can make your appointments and not have to miss out on school or important work events.
What is the procedure of orthodontic braces treatment? Orthodontist near you
When it comes to orthodontic braces treatment, the first thing that happens is you schedule an appointment to have an assessment done of your teeth and jaws so that the orthodontist can prepare a treatment plan for you. Whether you have crooked teeth, jaws that don't align correctly, or any other orthodontic issues, they will custom design a treatment just for you.
Then they will discuss the types of treatment that are best for you, such as whether you  go with using the Invisalign aligner system, or traditional braces. There are certain factors like the extent of orthodontic work you need to have done as well as your budget that play into this conversation.
Once you have chosen a treatment type, you will then return to your Coral Gables orthodontist to have the braces put on or to pick up your first set of Invisalign aligners. Invisalign works much the same as braces do by applying gentle pressure to the teeth to move them into their new positions. But you do have to visit the office periodically to have new trays given to you so that you can keep going with your treatment. If you choose traditional braces, you will visit the orthodontist every few weeks to have the braces tightened and the elastics exchanged out.
At the end of your treatment, you will have the braces removed and be given a retainer to use to keep your teeth in that new beautiful alignment you have worked so hard to attain. Even if you use the Invisalign system as an Invisalign patient, you will still be given a retainer to use that will look much like the trays that you have been become so accustomed to.
The last step is to enjoy that beautiful smile and show it off to the world!
Reference:
Alansari, R. A., Faydhi, D. A., Ashour, B. S., Alsaggaf, D. H., Shuman, M. T., Ghoneim, S. H., Linjawi, A. I., Marghalani, H. Y., & Dause, R. R. (2019). Adult Perceptions of Different Orthodontic Appliances. Patient preference and adherence, 13, 2119–2128. https://doi.org/10.2147/PPA.S234449
Contact us:
IVANOV Orthodontic Experts, 12866 Biscayne Blvd, North Miami, FL 33181
https://www.google.com/maps?cid=154326063970645489
Call us at (786) 540-1919 to schedule a free orthodontic exam.
Learn More about I need dentist who do invisalign near me Miami FL at