Why are my Gums Sore?
"Why do my gums hurt?" There are many questions that have been asked by many people and in a huge variety of ways. Some people simply do an internet search for:-
Why do my gums hurt when I eat?
Common Reasons Why Your Teeth Hurt After Flossing
Some people experience gum pain and their teeth hurt after flossing or experience gum pain in the back of the mouth or gum pain elsewhere. They search for:-
Why you have sore bottom gums?
Gum Pain In Back Of Mouth
These answers can help you know what habits or oral problems you might be facing that need to be rectified and can also put you on the track to alleviate your pain.
Why you should Avoid Gum Pain?
People who procrastinate on getting the orthodontic help they need when they have a gum sore often times end up spending far more money than they would have if they had simply sought the help expeditiously. The fact is, pain is your body's way of telling you there is a problem. If you ignore the problem, it may go away but sometimes problems will get worse by ignoring them.
Having a visit to an orthodontic office to double-check and make sure that there are no long-term or serious issues is far more affordable than finding out later that the condition could have been treated earlier but now it has caused serious damage. This is why we often hear the old adage that an ounce of prevention is worth a pound of cure. And of course, simply making sure you do not develop long-term problems is only one component of the reasons why you should seek orthodontic assistance, with the other one simply being why would you want to be in pain?
Seeking professional medical help sooner can help alleviate the pain you have sooner. If it keeps on hurting and not getting better then you are simply lowering the quality of your own life and the enjoyment that you have from eating food and drinking. For individuals whose gums ache constantly, it can be a constant annoyance.
Don't relegate yourself to a life of discomfort and making eating something that you loathe instead of something you enjoy. Seeking orthodontic help when your gum hurts cannot only help fix potentially serious problems but can also enhance the quality of your life.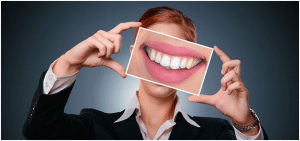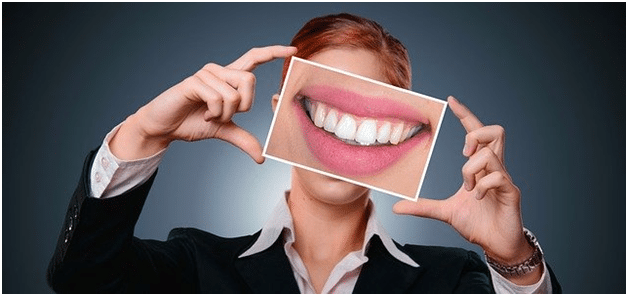 Why do my teeth and gums hurt?
Sometimes teeth and gums can hurt for things that you are doing and sometimes it is things entirely out of your control. This is one reason why it's important to talk with an orthodontic office and professional orthodontist as they can help you know whether your gum problem is related to your habits or related to symptoms of a deeper cause.
Gum pain in the back of the mouth may be caused by too many acidic foods which can cause little bumps on the gums or roof of the mouth. You may also be experiencing an allergic reaction to foods like apples, pineapples, and melons when eaten raw. An allergy specialist can diagnose any food allergies and give you plans for treatment.
Regardless of whether it is medical or habitual, both can be worked on. Some of the leading causes that can cause teeth or gums to hurt can include something as simple as brushing your teeth too hard or flossing too hard. For people who have done this for their entire life, this may seem strange as scrubbing your teeth and clean your gums properly has simply become a habit to you and you do not know if what you have been doing overtime has actually been the cause of some of the discomfort or pain you have experienced.
If this is the case and the cause of your pain, a simple way to fix it is to get a soft-bristled toothbrush, brushless vigorously, floss more gently or even use something like a water irrigator instead of flossing.
If after making these simple changes your teeth and gums ache and hurt less then this is most likely what the original cause was. If your pain continues, however, it is important to note that although this is a common cause of pain it is by no means the only one as oral diseases can also cause pain as well as hormonal imbalances, blood deficiencies, and a whole host of other reasons.
Your gums may also hurt due to the orthodontic appliances themselves.  Things like spacers or bands around the teeth may be digging in and causing you pain. Or, your clear aligners may be a bit too long and they may be pressing on the gums. Talking with your orthodontic office can help you know what the cause is behind why your gum hurts.
Why do my Gums Hurt when I have a Cold?
Something that many people have experienced but few knew why it happens is why do their gums hurt when they have a cold? Although having a cold and having achy gums can seem to be disconnected from each other, the cause is actually quite simple as is the treatment.
When you have nasal congestion whether it is from a cold, allergies or any other number of reasons, you end up breathing more through your mouth. Breathing through your mouth dries out your mouth and reduces the amount of saliva that you produce which can often lead to dry lips and sore or achy gums as they are not receiving the lubrication they generally do.
The cure is quite simple, though – make sure to take in plenty of fluids on a regular basis. Not only will this help your gum sore but this is also great advice for any cold as keeping your fluid intake high can help you recover faster.
If you are needing more expert advice to find out what is the ultimate cause of your teeth or gums aching, whether it is something as simple as a dry mouth or something more complex like receding gums or gingivitis, talking with an expert orthodontic office like Ivanov Orthodontic Experts can help give you a better insight into your oral needs and how to reduce your pain and enhance the quality of your life.