Why do I need to do teeth whitening?
You look in the mirror one day and you notice that your teeth are not as white as they used to be, or as you would like.  Ever wonder how they got that way? There are a couple of reasons why teeth don't stay bright white all the time.  The good news is, it's pretty easy to whiten teeth both at home or in a dentist's office.  Each method has upsides and downsides, so we'll spend a little time looking at both.
You are also far from the only one who wants to get a brighter smile with white teeth. Americans spend $11 billion dollars a year on whitening products.
The main reason your natural teeth darken over time is staining.  We eat dark berries or turmeric, or drink coffee and dark sodas, and the stain starts to work into the material of the tooth which can't be brushed or polished off easily.  The other main reason has to do with the wearing of teeth as we age. The outer layer of teeth is the enamel, and as it wears off or erodes off due to acidic foods, the underlying dentin becomes more visible and therefore our teeth look darker or more yellowed.
Home teeth whitening
There are a lot of teeth whitening products on the supermarket shelves these days, and a lot of them do deliver good results.  They are expensive, and don't have the lasting power of a dental treatment, but then that dental treatment is more costly than any home system.  Let's take a moment to look at some of the commercially available methods.
Dental strips. These are used on your teeth for 10 minutes to two hours a day. They are usually used for two weeks and deliver some significant results.  They have anywhere from 3% to 20% peroxide, lower than what a dentist would use. They are moderately priced, generally running anywhere from $15 to $60, and are the most commonly used home whitening
Brush on gels. These tooth whitening gels are brushed on or applied with a cotton swab and work much like the strips do.
Teeth whitening trays. You fill a tray much like a mouth guard with the whitening gel and fit it over your teeth and let it bleach your teeth.  They work quickly, but the trays are not custom fit to your teeth and therefore the gel can get on your gums and irritate or even bleach your gums.  They are also the most expensive of the home treatments, running anywhere from $100 to $500.
Whitening toothpaste. This has some additional ingredients compared to regular toothpastes to help remove stains that are on the surface of your teeth, or it might contain a light amount of peroxide.  Because of that, it can lead to sensitive teeth.  It is the least expensive whitening option.
Whitening dental rinses. These can do a little bit of work because they only swirl around your teeth for a few moments. It takes time for them to brighten your teeth by removing surface stains.  They can also help prevent new stains from forming on your teeth.
Ways to whiten your teeth naturally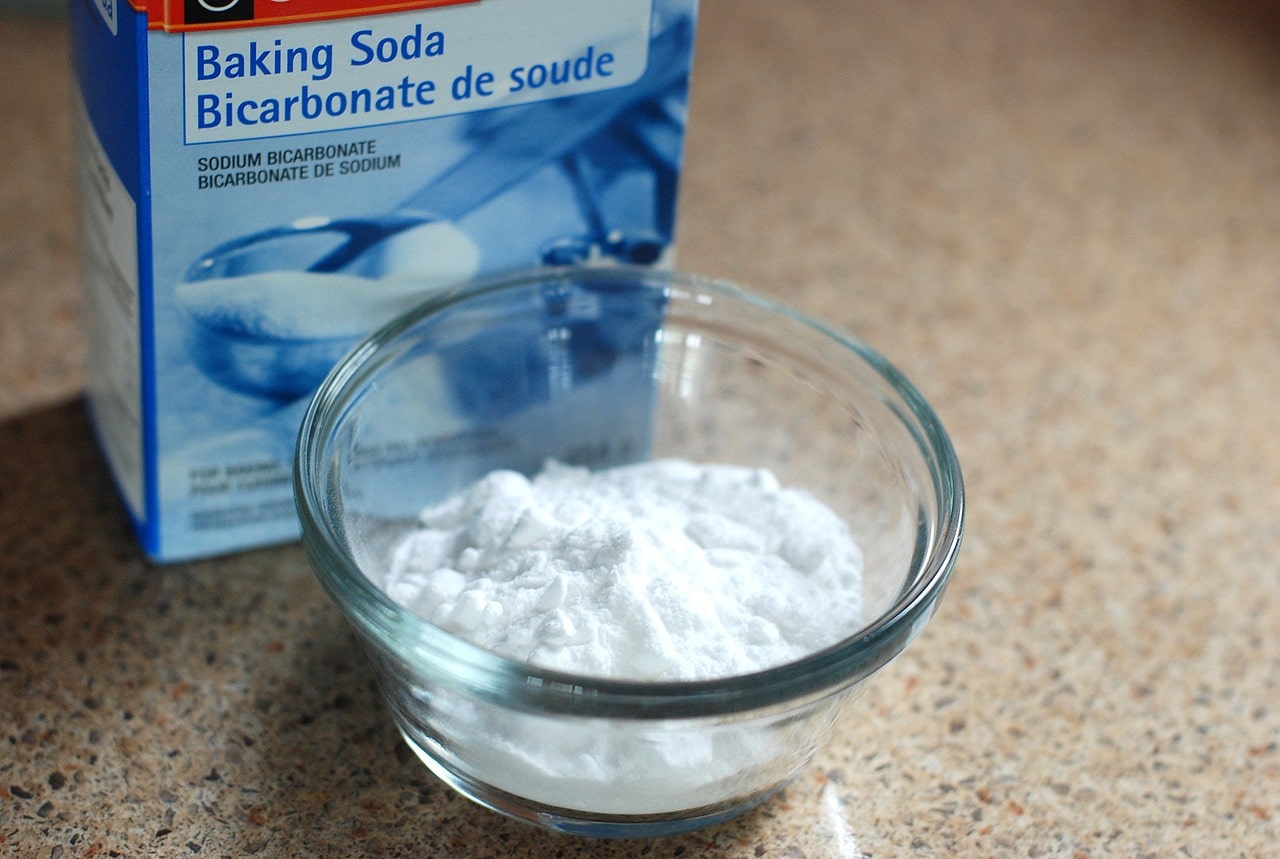 There are a number of ways you can whiten your teeth without using peroxide.  And, you might have a number of these products at home already so you don't have to buy anything special. Let's look at a few of the ways available for natural teeth whitening.
Oil pulling. This is done with sunflower or coconut oil.  You take a spoonful of oil and swish it in your mouth for 15 minutes.  It can help lighten your teeth but it works slowly, and holding it in your mouth for that long can be difficult.  Oil does have some antibacterial properties to help with fresh breath.
Baking soda. A baking soda paste works to brush off surface tooth stains since it is a mild abrasive and is widely recognized for natural whitening.  Use a mix of one teaspoon to two teaspoons of water. Since it is so mild, you can use it several times a week to help brighten your smile. Baking soda is also alkaline, so it reduces acid in your mouth and helps your tooth enamel.
Hydrogen peroxide. This helps to bubble out tooth stains but using it at home means it won't be used for very long and it is also at a lower percentage than gel strips, so it will work very slowly. It does also work to kill bacteria so it can help with freshening your breath.  A safe mix is 1.5% solution, so you may need to dilute what you buy from the store. You can use it alongside baking soda in a one teaspoon soda to two teaspoons peroxide mix.  This should not be used more than twice a week so you don't damage your enamel.
Apple cider vinegar. The jury is out on ACV.  It works better as a mouthwash than as a dental cleaning product.  It does have antibacterial properties which makes it a good mouthwash.  Because it is acidic, it can damage tooth enamel so it should only be use one to two times a week.  If you do use it as a mouthwash, be sure to dilute it with water and swish for just a few minutes. As to whether it removes stains, there are other options that work better.
Activated charcoal. This is something you will need to purchase separately.  It is not the same as the charcoal you would use in your grill. You can use activated charcoal to help pull stain out of your teeth and whiten them.  It will also help reduce smelly breath.  It is very abrasive, so you shouldn't scrub with it. Apply the paste to your teeth and let it work, and you should only use it once a week.
No, really! It doesn't mean just eating some pineapple for lunch every day, though. The enzyme bromelain that is in pineapple can be found in some natural toothpastes. You should not brush your teeth with pineapple as the acid can damage your enamel.  Bromelain is a powerful enzyme used to soften tough meats.
Home remedies to avoid
There are some home remedies you should avoid using for natural teeth whitening.
Strawberries and lemons. Both of these contain strong acids. Lemon juice is worse than other citrus juices like grapefruit or orange, and actually has a very low pH of 2.2.  This is why it is great to naturally bleach fragile linens, but should not be used on your teeth.  Strawberries contain ascorbic acid, which can also be harmful to your tooth enamel.  They are a great part of your diet, but you should enjoy eating them and then brush your teeth
Sea salt. This makes a fantastic natural cleaner for kitchen gear but it is too harsh for your teeth.
Wood ash. This tastes terrible and actually contains lye, which is very toxic and the lye can do damage to your teeth before giving you a whitening effect.
Getting your teeth whitened at your dentist office
There are certainly some downsides to trying to whiten teeth by yourself.  You should talk to your dentist about whitening your teeth.  He or she can tell you if you are a good candidate for teeth whitening, since not everyone is, particularly if you have some tooth sensitivity or enamel damage. Not everyone will see results when they try to whiten their teeth themselves.  If your teeth are grey, this is due to something other than just stains, and you probably will not see any positive results from trying to whiten your teeth yourself.
Dental offices will use whitening systems that have between 15% and 43% peroxide. They will use either carbamide peroxide or hydrogen peroxide as their bleaching base.  The reason a higher amount can be used in the dental office is because the dentist is right there monitoring the progress and keeping your teeth from drying out.
Your dentist can also use a light to help speed up the process.  This is definitely not something you should try at home! Your dentist will use a custom fit tray designed for your teeth for either one or multiple treatments and therefore it will not cause the gel to leak out and harm your gums.  It is definitely the most costly whitening option, however, with prices ranging from $200 up to $1,000. The average cost is about $650.
Another aspect of seeing your dentist is that he or she can clean off plaque and tartar that might also be discoloring your teeth.  And, they can make sure that any dental work you have like crowns, fillings, or bridges are not harmed or discolored by the process.
Side effects of whitening teeth incorrectly
Unfortunately we are not sharks, who get several sets of teeth throughout their lives.  We only get two, and we need to do all we can to take care of our teeth.  Whitening your teeth incorrectly can mean that you damage your tooth enamel, etch your teeth so that they take on stains more easily, leave your teeth sensitive, weaken your teeth to the point that they may break more easily, or irritate your gums.  Use caution or partner with your dentist if you decide to undertake natural teeth whitening.
Keeping your teeth white
No matter what method you choose to brighten your smile, you will want to try to help keep your smile looking its best.  Great oral care always involves regular brushing and flossing.  Brush your teeth for two minutes, making sure you cover all of the surfaces of your teeth, including the rear teeth.  You can also protect the enamel of your teeth by avoiding acidic foods, or at least rinsing well after eating them.  Give your teeth a bit of a rest after eating, 30 minutes or so, before brushing, so your enamel isn't damaged. There are also a lot of foods that can stain your teeth that you should avoid, or again, brush after consuming. These include:
Sodas, especially dark colored ones, but even clear sodas can wear enamel down
Black tea
Coffee
Red wine, but white wine is also acidic and can lead to enamel wear
Dark colored berries like blueberries and blackberries
Tomato sauce or curries
And, tobacco is a tooth stain. This means both chewing tobacco and smoking.
You can also do some things to help strengthen your tooth enamel to keep the underlying dentin from showing.  If you take vitamin D3 it helps build calcium in your body and therefore your teeth will also be stronger.
Eating a good diet full of crunchy foods and fiber-rich foods that require chewing will help scrape off surface material and also produce saliva that keeps your teeth hydrated. This includes carrots, nuts, seeds, and cauliflower.  Eating cheese is also good, since the lactic acid is gentle and can help keep teeth bright.
Summing it up
The best things you can do to keep your teeth white include limiting what can stain your teeth like coffee, red wine, and soda; limit acidic foods; keep up the calcium and vitamin D in your diet; and brush and floss regularly. There are some at home kits you can use that will help whiten your teeth, and they are generally proven to work well.  There are also some home remedies you can use for natural teeth whitening that have varying degrees of success.  Most of these home whitening tools are very gentle and you won't see results right away, but you will see results.  But, by partnering with your dentist, you can get both fast results with minimal damage to your teeth and gums and come away with a great smile.
Contact Us
IVANOV Orthodontic Experts, 12866 Biscayne Blvd, North Miami, FL 33181 https://www.google.com/maps?cid=154326063970645489
Call us at (786) 540-1919 to schedule a free orthodontic exam.
Learn more about Braces near me  and Invisalign near me at https://ivanovortho.com/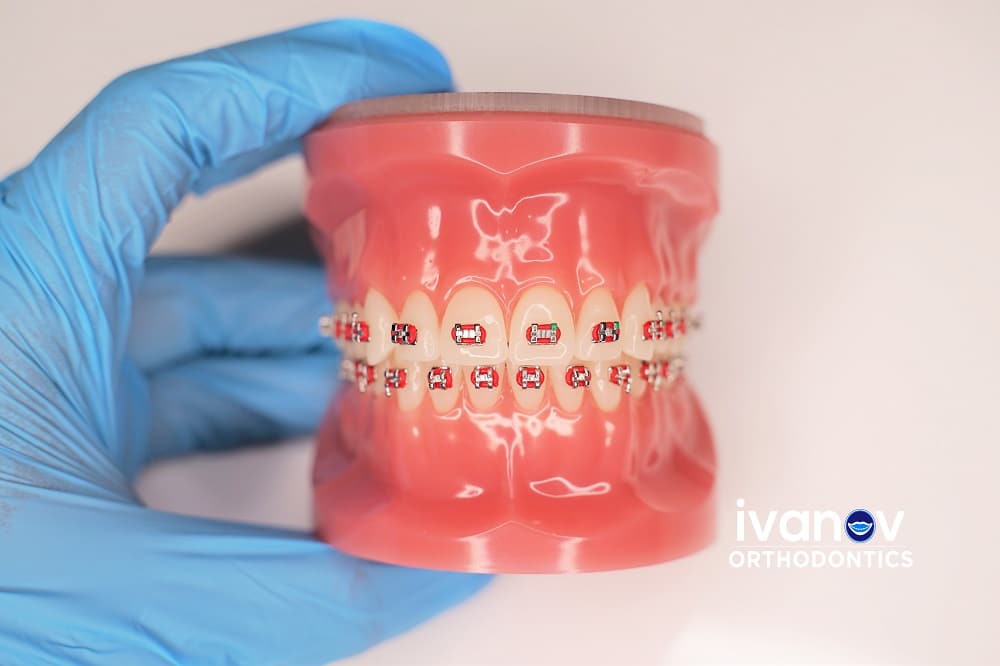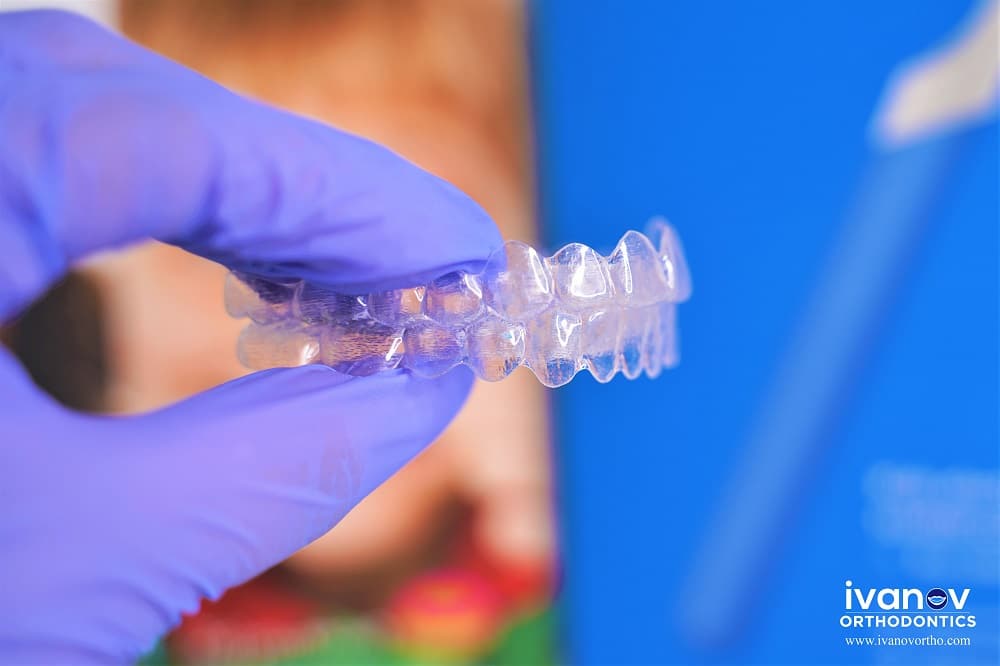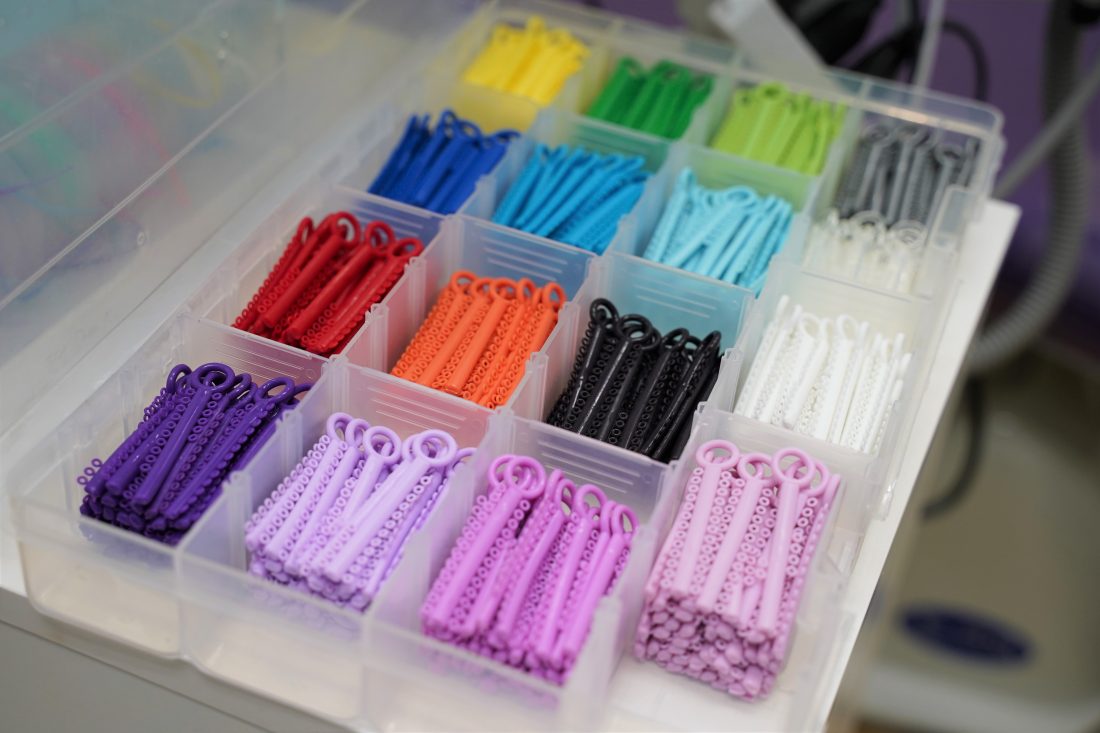 FIVE-STAR PATIENT TESTIMONIALS
Amazing experience! I've had my braces for 6 month now and I'm impressed of how much my teeth have changed. No pain at all. Dr. Ivanov is such a sweet person and very professional, he knows what he's doing and always cares for patients personal concerns. Highly recommended!
Tula Garcia
Dr. Ivanov was amazing. When I first got my braces I was scared it was going to last 4yrs for my teeth to look better but it only lasted 2yrs and the results are beyond amazing. I'm really happy with everything and would absolutely recommend him to anyone. Thank you so much.
Kimberly Martinez
Very good experience. The attention was great. The doctor is very punctual and they don't make you wait, which for my busy schedule is super important. Also, the time the doctor told me I had to wear the braces was the exact time I needed and I was very happy with the results. Definitely recommend him.
Laura Jimenez
Dr. Ivanov was amazing. He was very understanding and took the time to explain, every step of the process for my daughters braces. I am proud to say with great care her braces were finally removed and the end result is the beautiful smile she now has. Thank you
Christina Jenkins
Ivan and his staff made my experience a smooth and convenient process. I am absolutely delighted and satisfied with the progress and how far my teeth has come. Ivan and his staff works effortlessly to ensure that my teeth are perfected beyond my expectations. If I had any other choice I would still choose Ivanov Orthodontic experts.
Joshua Xavier
My family and I are so happy with the results of Dr. Ivanov!!! So knowledgeable, kind and always available to answer questions. I am so happy we found him and his staff. I am looking forward to addressing my dental needs now that the family is on track!!! How many can say that about their dental experts. Way to go Dr. Ivanov!!!
James C. Murphy
He is awesome. You will start seeing changes quick in your smile. He shows passion in his work, he cares about you and your smiles. The office is very nice and great customer service. You will be in good hands if you choose to go with him.
Ketty Platon