An orthodontist's reputation is derived from a deep knowledge of orthodontics and great customer service. He or she will customize a treatment routine just for you. And, most orthodontists are back open with safety measures in place. A lot of orthodontists will also be able to use multiple treatment modalities like traditional metal braces or Invisalign. For a mark of quality, look for an American Association of Orthodontists member near you.
Getting an orthodontist near me free consultation in Miami Shores FL 33138 is your first step in the process of getting braces. Many orthodontists will offer you a free orthodontic exam so you can get an idea of what to expect during the process and also learn about your treatment options.
At this free orthodontic exam, you can talk with your orthodontist about metal braces, ceramic braces, or Invisalign. Each of these treatment options has pluses and minuses, so depending on how much work needs to be done to straighten teeth or align your jaws, plus factoring in your budget, will determine what treatment is best for you.
Invisalign free orthodontic exam
Invisalign is a very popular type of orthodontic treatment that is available for adults and teens. You may have even seen television ads for mail-order companies offering clear aligners, or even general dentists offering Invisalign as a service. Your best bet, however, is to meet with an orthodontist to go over how Invisalign works and also to see if it is right for you.
Your orthodontist will start with a digital scan using the iTero 3D scanner. This helps your orthodontist determine what will be necessary for your Invisalign treatment and also create the dental mold for your aligners. Invisalign clear aligners use SmartTrack clear plastic that is durable and also completely clear. They apply just the right amount of pressure on the teeth to move them without much discomfort.
Continual appointments are necessary after your free orthodontic exam to make sure that your aligners are doing what they should and that each tray continues to fit your teeth perfectly. There are also SmartForce attachments that could be affixed to the teeth to assist the Invisalign aligners in moving teeth correctly. Now you can see why you shouldn't just do this by mail order –there is a lot of technology and assessing that needs to be deployed.
Thanks to these innovations, Invisalign Near me is able to take care of more advanced crooked teeth and even some jaw issues that earlier models were not able to do. They can even rotate teeth that are turned in the wrong direction.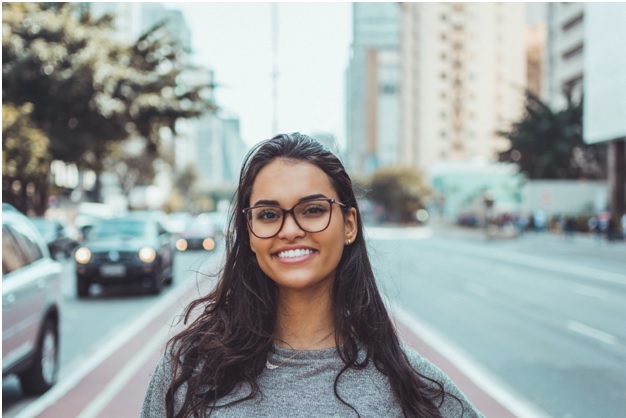 Metal Braces and Ceramic Braces
For kids younger than 12 or for adults who don't mind traditional braces, at your free consultation, your orthodontist can go over traditional metal braces and ceramic braces with you. These are the most common types of orthodontic appliances used to correct overbites, underbites, and crossbites, as well as straighten crooked teeth.
These types of braces are also very good at correcting gaps in teeth and realigning teeth that are crowded.
Metal braces. Metal braces are the most common kind of orthodontic appliance, and they've been around for a very long time. How long? There's even some evidence that shows that ancient Egyptians used metal braces, though in many cases this was done after the person had died so they would look good in the afterlife. Fortunately thanks to modern technology we don't have to wait that long.
Modern orthodontia dates to the turn of the early 20th century. Edward Hartley Angle, who was the founder of the American Association of orthodontists, created metal braces on bands connected by wires that were used up until the 1970s. Technology has since advanced to the point that full bands around the teeth are no longer necessary and smaller, lighter brackets are able to be glued to the front of the teeth instead.
Ceramic braces. Then along came further advances like ceramic braces where the brackets are almost completely invisible thanks to tooth-colored ceramics. These braces work just the same way as metal braces, using a series of brackets and archwires.
Every few weeks, you will visit your orthodontist to have your braces adjusted. This either means pulling the archwire through the brackets and snipping off the excess wire at the back, or getting a completely new archwire that will apply pressure in a different way.
Your orthodontist will also evaluate whether you need any sort of headgear, reverse pull gear, or palate expander. These appliances are most commonly used in children to be able to move the teeth and jaws while the bones are still not fully set.
Affordable Braces
One thing many people are concerned about is the cost of orthodontic appliances. In your free consultation with Ivanov Orthodontic Experts, you can learn about different ways of paying for orthodontic treatment. While your initial appointment is a free orthodontic exam, the rest of your appointments involve paying for the appliances themselves, technology, and the skill and education of your orthodontist.
This is also your opportunity to meet with the office staff and discuss various payment methods so that you can have affordable braces Colors. You may be able to set up a payment plan to make low monthly payments that help budget your orthodontic treatment better. Many places will do this with no credit check, so if like many others the economy has not been kind to your finances, you don't need to let that deter you from doing something good for your oral health.
If your workplace offers HSA or FSA savings plans, you can use those to help pay for your braces near me as well. An HSA or health savings account is usually paired with a high-deductible health insurance plan that lets you save money for you or your family members to use to pay for medical and dental necessities. Your workplace benefits department will have more information about the savings plans.
Dental insurance is another way to cover the cost of braces or Invisalign, especially for teens and kids. Newer policies are also beginning to offer coverage for adults as well. You should note that orthodontic coverage is often not a payment in full, but rather the policy covers as much as 50% of the cost. That plus an HSA can help make things far more affordable.
Ask the office staff when you go for your free orthodontic exam which insurance policies they take. Most orthodontists will take every major plan available, including Delta and Aetna.
At your free orthodontic exam in Miami Shores FL 33138, if your orthodontist recommends a treatment plan designed for straightening teeth, rest assured that he or she and the office will do everything they can to make sure that the plan is workable for you. Their goal is to make sure you have a healthy mouth for life.
Contact Us
IVANOV Orthodontic Experts, 12866 Biscayne Blvd, North Miami, FL 33181
https://www.google.com/maps?cid=154326063970645489
Call us at (786) 540-1919 to schedule a free orthodontic exam.
Learn more about How You Can Find Your Best Orthodontist Aventura FL at https://ivanovortho.com/how-you-can-find-your-best-orthodontist-aventura-fl/