Dental orthodontics is the sub-set of dentistry that addresses bite issues like malocclusions so that your teeth are correctly lined up, and also ensures that your teeth are straight. Some orthodontic treatments are cosmetic, but most of them are actually designed to improve your overall oral health.  Dentists help you with your oral health, too, but they do so by making sure that your gums are healthy, your teeth are clean and any cavities are filled, and that your jawbone itself is strong.
One of the biggest things you can do for your overall oral health is to find a good orthodontist in Miami Shores FL 33138 who can help you straighten crooked teeth or correct a misaligned bite. In many cases, dental issues can be corrected with dental orthodontics instead of jaw surgery. Sometimes, however, the teeth and jaw issues you are having can only be corrected with surgery, but your orthodontic expert will advise you when this is necessary.
Finding the best dental orthodontics office in Miami Shores comes down to a few factors.
Affordability
Multiple treatment options
Full-service facility
Ability to work with adults and children
Types of treatment options
Once upon a time, there used to be one type of orthodontic treatment available, traditional braces. They are still are one of the most effective types of orthodontic appliances that there are. By using metal brackets, rubber bands, and stainless steel archwires, they put pressure on the teeth to move them into their new positions.
But now there are other types of orthodontic services available.
One of them uses ceramic braces. They still use stainless steel archwires, and they move the teeth much the same way that metal braces do, but they can correct a misaligned bite or crooked teeth almost invisibly because the ceramic brackets are almost the same color as your teeth.
There is also a type of metal braces known as lingual braces. They use metal brackets and stainless steel archwires but they are affixed to the back of the teeth to help realign crooked teeth and fix misaligned bites. They are, however, the most expensive type of braces available, and they are not for everyone.
Invisalign has been around for several years now and it just keeps getting better and better. These clear aligners are a wonderful idea for people who don't want to have any visible signs that they are receiving orthodontic treatment. Much like traditional braces, they apply pressure on the teeth using clear trays to gently guide crooked teeth into the right position. You can use them on just the upper teeth or on both the upper and lower teeth.
No matter what type of treatment plan you choose to go with, you will have to wear retainers once your braces are removed. Let's learn a little bit more about retainers.
Retainers post-treatment
Now that your braces are off, it's time to learn more about your retainers. Your retainers are important because they help keep your teeth in place post-treatment. Some people are able to wear their retainers for just a few years, while others must wear them at least at night for the rest of their life.
There are two main kinds of post braces retainers that you might have.
Hawley retainers – These are the most common kind of retainers. They are made out of plastic or acrylic with wires that help hold your teeth and place them. They're made from the mold of your teeth so they will exactly fit.
Fixed Appliance – Fixed retainers are attached to the back of your teeth and cannot be removed. They are used particularly on lower teeth where the chance of teeth drifting and becoming crooked again is more likely.
To care for your retainers, it's important that you keep them clean. There are commercially available retainer cleaner products out there, but you can also keep them clean with regular household products. One of the best is a good baking soda scrub. Baking soda is gentle enough to provide enough abrasion to clean the retainers without scratching the plastic.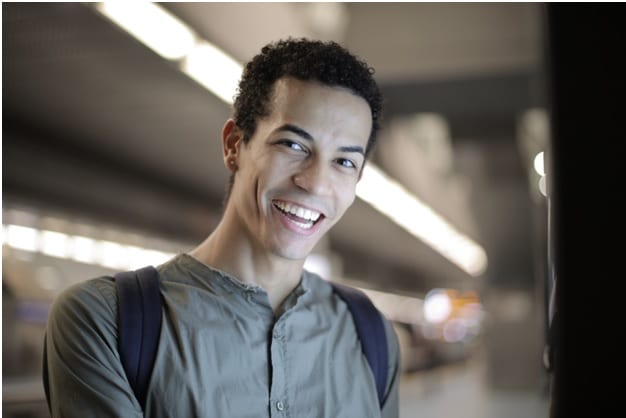 When you are eating, you should remove your retainers to avoid damaging the stainless steel wires on Hawley retainers. Make sure that you at least rinse your teeth after every meal as part of your dental care if you are not able to brush them before putting the retainers back in.
How to find the best orthodontist Miami Shores FL 33138
Particularly if you have kids or if you're going to be getting orthodontic services as a family, you will want to make sure that you find an orthodontist who is great with adults and children. You will be seeing your orthodontist often so you want to be sure that this is a place your children feel comfortable going.
When you make sure that your children are comfortable going to the orthodontist, you set them up for success throughout their life when it comes to oral health. By associating a fun time with orthodontic care, your kids will actually start to look forward to going to each appointment
One of the things that you can do when trying to find an orthodontist is to call the office to see how easy it is to make an appointment. You can also ask them how they will notify you and remind you that you have appointments coming up. Setting an appointment is one thing, but being able to make the appointment is another.
You should also check to see how easy it is to get into and out of the parking lot. Orthodontic services like those at Ivanov Orthodontic Experts are only accessible if you can actually find and get to the office. This means assessing traffic at the time that you will have your appointment. Are they on a very busy street that gets backed up during rush hour? Or are they in a place with easily accessible roads?
Speaking of appointments, does your orthodontist offer appointments at times that work best for you? Being able to get into an appointment early in the morning, late in the afternoon, or even on a Saturday, helps reduce your stress and ensure that you can actually make your appointments.
You can also check out the American Association of Orthodontists website for a listing of top-quality orthodontists in your area. Members of the AAO agree to adhere to treatment and customer service guidelines, as well as seek out additional training as new products become available.
Affording your orthodontic treatment. One of the last things to consider when it comes to orthodontic services, but certainly not the least, is how to pay for it. Be sure to ask the office about what kinds of payment options they have available. This might include payment plans, credit cards, dental insurance, or a combination of all the above.
Contact Us
IVANOV Orthodontic Experts, 12866 Biscayne Blvd, North Miami, FL 33181
https://www.google.com/maps?cid=154326063970645489
Call us at (786) 540-1919 to schedule a free orthodontic exam.
Learn more about All About Choosing Dental braces For Better Oral Health https://ivanovortho.com/choosing-dental-braces-for-better-oral-health/