Not Wearing a Retainer after Braces
This is a problem that a lot of people suffer with and that is simply a failure to wear the retainer sufficiently after braces. This can sometimes lead individuals to wonder, "what happens if I dont wear your retainer?"  They may also ask, "is not wearing retainer actually that big of a problem?" Simply put the answer is an absolute resounding yes.
The retainer is an important orthodontic implement designed to help your teeth retain the positions they have achieved through the orthodontic treatment you just finished. As any quality orthodontic office like Ivanov Orthodontics will let you know, after you have moved the teeth utilizing braces, the teeth are often still able to shift. This happens as you have dislodged them from their original fixed positions.
After Braces Not Wearing Retainer For a Month
This can lead to them shifting into other positions or reverting back to their original places. This can be a huge issue as it can undo years of work done by your orthodontic office. Not only that but in some cases it can even lead to individuals needing to get orthodontic work done for a second time when wearing a retainer would have prevented this.
Retainers, as the name suggests, are designed to retain things. In the case of your mouth, they're designed to retain the teeth in the positions they have achieved. After all, keeping your teeth in the correct position was the goal of getting your braces and orthodontic work done in the first place.
Not Wearing Retainer
Failure to follow through on the work that is already done can, and often does, lead to a reversal of treatment and puts you right back in the same boat from where you started. But actually, even worse than that, you may have to pay more money to continue to follow on treatments that could have been avoided simply by utilizing your retainer.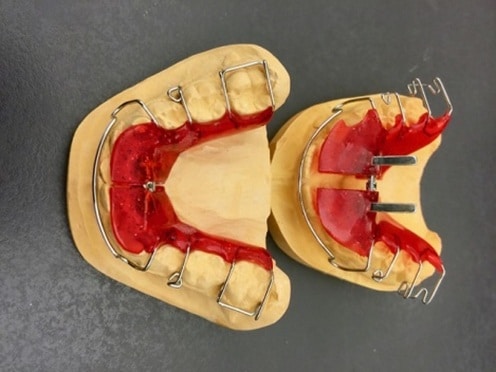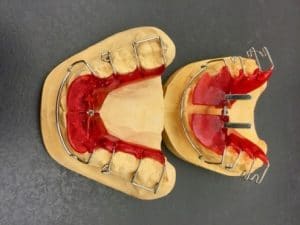 Haven't Worn my Retainer in Years
Not wearing your retainer often leads people to ask other questions such as can retainers move teeth back? And how long does it take for your teeth to shift? The answer to the first question is quite simple, yes your teeth can move back. The fact of the matter is that orthodontic work uses pressure to pull the teeth into the correct position. If teeth are not kept in the correct position long enough to set in the bone matrix then they can continue to shift, except this time without the guidance of your braces.
This is why retainers exist. When your braces were on your teeth they were helping shift your teeth into the positions that your skilled orthodontic office knew would give you the idyllic smile you desire. Your retainer was specially made for you to keep them in that place. However, if you lapse and do not wear your retainer, your teeth can shift back into the incorrect positions, and this shift can happen quite readily. Sometimes this happens as quickly as a few weeks to a few months when you can start to see differences. Some individuals who have not worn their retainer for years will then ask if they should start wearing their retainer now?
Can Retainers Move Teeth Back?
Although incredibly unlikely as your teeth have likely shifted quite a bit over the years, if your retainer is in good shape and if it still fits then you are an incredibly fortunate person, and yes, you should begin wearing it immediately. Although your teeth have likely shifted some, if the shift is small enough that you're still able to utilize your old retainer then you should do so at least until you can schedule an orthodontic visit.  That will enable you to double-check and make sure that you have not regressed your progress or stunted your treatment too much.
How Long Can You Go Without Wearing Your Retainer?   
This is often followed by the question of "will wearing retainer shift teeth back?" And as mentioned before, if the retainer fits wear it. However, as for how long you can go without having to wear your retainer, it really depends. If you got your braces off yesterday then you probably cannot go longer than a couple of days before you start to notice your teeth beginning to shift back out of place. Your orthodontic office will of course give you the best advice for how long you need to wear your retainer for but generally speaking, longer is better.
Some orthodontic offices will recommend that you need to wear your retainer for about 10 years. This will ensure to a very high degree that your teeth maintain the new positions as this will be the place that your body believes to be the natural normal positioning of your teeth. This helps ensure that they do not shift back and the teeth are likely to stay there for the rest of your life. In addition, the longer that you have used your retainer, the safer it is to go some time without it.
However, it is always essential to talk with your orthodontic office and find out what they recommend for you personally as treatment times can vary from person to person. No two treatment times are alike and so scheduling a visit with a high-quality orthodontic office like Ivanov Orthodontics can help give you a good indication of how long you must wear a retainer. You can also learn about how you can make sure to wear it more often, and if you have not been wearing it what you should do to alleviate any potential issues before they end up costing you more money.
If you are wondering how long can you go without wearing your retainer, it might actually be too long already and you should go check in with a good orthodontist.
With all these things in mind, it's important to wear your retainer for the requisite amount of time recommended by your orthodontic office. Failure to do so can lead to a regression in your treatment and potentially cost you more money and even your beautiful smile. So set a reminder on your phone and be sure to put your retainer back in.