Your smile is one of your best assets, and you deserve to have a great one. Your orthodontist nearby can make your dream smile a reality. Whether you choose to go with clear aligners, traditional metal braces, or ceramic braces, your orthodontist will work with you and make sure that your treatment is just what you need. Many orthodontists will work with the whole family, but some might be experts in pediatric orthodontia. Orthodontists want to help you be the best you possible and give you that boost of confidence you need.
Finding an orthodontist nearby doesn't have to be stressful. The biggest intimidating factor is just the sheer number of orthodontists in major metropolitan areas. But not all of them are close to you. And not all of them will offer you a free initial orthodontist consultation to see what your options are in terms of orthodontic treatments. In the Miami Shores FL 33138 area, you will find several orthodontists, but you should narrow down your search to a few factors:
Weekend hours
Flexible payment options
Great reviews
We will dive into all of these in a bit more detail in a few moments.
One factor as to why you might need an orthodontist nearby is that you have adult teeth that didn't descend correctly and replace the baby teeth. Or, you might also have crooked teeth.  This is one of the most common reasons why people get braces or Invisalign, and your orthodontist will be happy to help straighten them.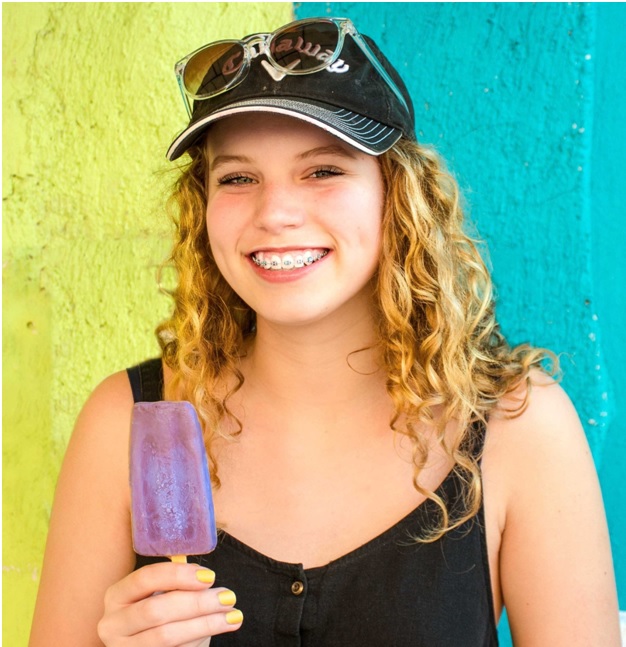 Gaps in your teeth are another reason why you might need braces. Whether it is caused by a missing tooth or just natural spaces between your teeth, your orthodontist can help close those gaps.
The third main reason to need orthodontic care is to correct bite issues. These are more formally known as malocclusions.  This is any type of teeth alignment issue and it can lead to chewing problems, TMJ pain, or even a speech impediment.
You may wonder how young your child can be to be able to be treated by an orthodontist. Realistically they can start at age 7. It's not so much to try to straighten baby teeth as they are going to fall out soon as it is.  Rather if your child has a small mouth and will need to have more room for the adult teeth to grow in, it's time to see an orthodontist.  Or, it may be just to get a baseline idea of what may be needed when your child's adult teeth start to grow in.
How can you find an orthodontist nearby?
When you get the news that you need braces, or one of your kids needs them, you might wonder what your next steps are going to be.  Start by asking your dentist who he or she recommends. This is also an important first step because you may need to have some dental work done first, like getting fillings are taken care of or decayed teeth pulled.
You can take that recommendation and also look online for orthodontists near you to do a little more research.
Checking reviews – There are a couple of review sites that are very helpful at narrowing down your selections. Yelp is one, and Google is another.  You can see both ratings and reviews for many businesses.
Link to the website of the orthodontist – From the search engine of your choice, you can link to the website and look at reviews there, and also before and after photos.  Those will give you a great idea of what other patients have experienced.
Another factor in finding an orthodontist is to see if the orthodontist offers weekend hours.  Why is that important? Let's say you have an orthodontic emergency –  for instance, you knock off a bracket accidentally in a pick-up basketball game.  If your orthodontist doesn't offer weekend hours, you will then have to wait until the following week and take time off from school or work to get it fixed.  But, if you choose an orthodontist near me who offers weekend or at least Saturday hours, you can get in, get your braces fixed, and get back to life.
Then there are payment options for your orthodontic care.  Let's dive a bit more into how to pay for your braces.
How to afford an orthodontist nearby
One of the biggest things you can do to afford your orthodontist nearby is to talk to the office staff about what kinds of financing options are available. The website may have some information, but that should be used just as a launch point.  Your financial situation is as unique as your orthodontic needs, and that can only be figured out by talking to the staff. There are a couple of common ways to pay for your braces – payment plans and dental insurance.
The cost of braces is dependent on what you need to do and what type of braces you choose. Your orthodontist will review the types with you so you can pick the right one for you.
You can find out at your first free consultation what kinds of payment options you have. At this appointment, your orthodontist will do a full assessment of your mouth and also either take X-rays or a digital scan of your teeth and jaws to determine what your teeth will need and how strong the bone matrix in your jaws is.
Ways to pay for braces include:
Flexible payment plans are available at many orthodontists. These will help divide up your total cost into easier to budget monthly payments.
You may also get a cash discount if you can pay for your braces upfront.
Dental insurance plans also offer coverage, particularly for kids and teens 18 and under. Increasingly, more dental insurance plans are also offering adults at least partial coverage for braces or To know whether you have coverage or not, contact your dental plan administrator or your benefits manager at work.
How to care for your braces
It is very important to take good care of your teeth and braces while you have them.
You should brush your teeth after every meal, and floss at least once a day.
A water irrigator is great to help clean out food particles from around the brackets.
Avoid hard foods like carrots, whole apples, ice cubes, and hard candies. Cut your carrots into sticks, and slice your apple into wedges.
Avoid acidic and caramel-colored sodas.
Keep all of your dental appointments and get your teeth professionally cleaned every six months.
Summing up
Your beautiful smile awaits!  You can do some research online before you visit an orthodontist for an initial consultation. Many orthodontists in Miami Shores FL 33138 will do that first visit for free. It is an investment in your future health that is so worth it.  Your orthodontist nearby will work with you to see what the best treatment plan is for you and what the best way is for you to pay for them. Then, when it is all done, you can look in the mirror and enjoy the smile.
Contact Us
IVANOV Orthodontic Experts, 12866 Biscayne Blvd, North Miami, FL 33181
https://www.google.com/maps?cid=154326063970645489
Call us at (786) 540-1919 to schedule a free orthodontic exam.
Learn more about What You Need to Know About the Best Braces Orthodontist at https://ivanovortho.com/what-you-need-to-know-about-the-best-braces-orthodontist-near-me-in-miami/