Finding a good orthodontist near you in Miami is actually not as intimidating as it might seem. The American Association of Orthodontists recommends that everyone see an orthodontist for the first time by age 7.  This gives your orthodontist the best chance to see how your child's teeth will develop and potentially create a plan to address issues early on.
An orthodontist near me – choosing an orthodontist
There are a number of reasons why someone may need to find a good orthodontist. Maybe they have crooked and misaligned teeth, or maybe their teeth and jaw don't line up correctly, or perhaps they have other issues that need to be addressed. It doesn't have to be stressful to find an orthodontist near me Miami FL.
There are a few ways to find a good orthodontist. One of the best is to start your search online and look for an orthodontist who is near you. Then you can check out reviews and ratings to look for a top rated orthodontist who provides exceptional customer service. Then book a free initial consultation to meet the team and see if you and they are good fit.
There's also a locator tool on the American Association of Orthodontists website that can help you find an orthodontist.
Before we learn more about orthodontics and some other dental issues, let's take a moment to check in with some of the experts of orthodontic medicine and see what they have to say about an orthodontist near me.
Every orthodontist should participate in peer assessments to ensure that they are continually improving their skills (Piskorski D, 2003).
If you find a good orthodontist, you can even reduce your treatment times and costs because of their knowledge of new techniques and materials (Piskorski D, 2003).
There is also research that has been done that indicates if you find the right orthodontist, you stand a very good chance of having a higher success rate as a patient (Piskorski D, 2003).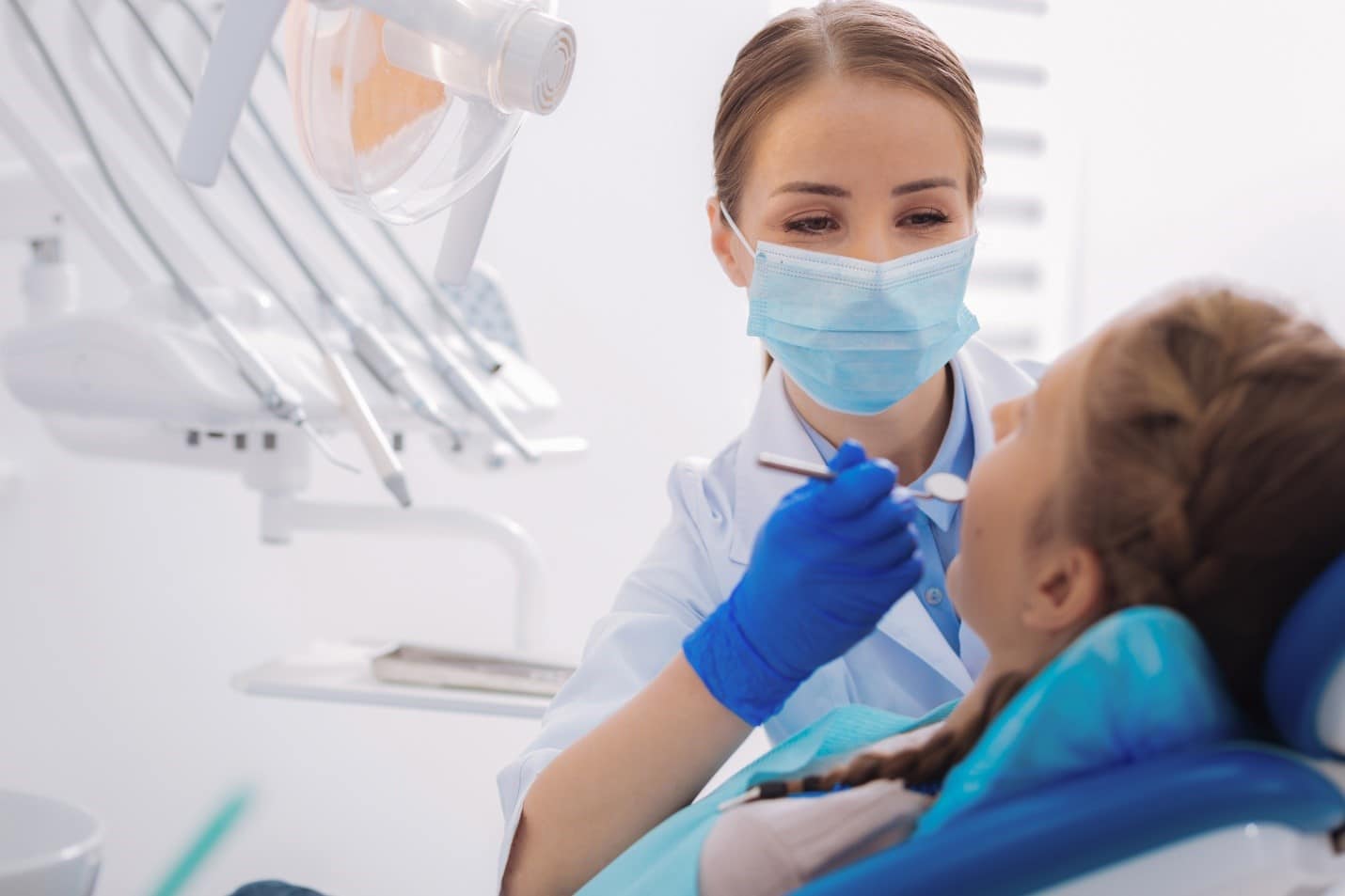 How painful is it to have a tooth extraction? How to find an orthodontist
Generally speaking, it should not be painful at all to actually go through the tooth extraction procedure. You will be given either a local or general anesthetic and so you shouldn't feel a thing except perhaps some pressure from the extraction tool being used to remove your tooth.
After the extraction, you will likely experience some discomfort in the socket where the tooth had been removed. It's important to keep this area clean to prevent any infection from forming. You will also probably be given a prescription for painkillers or be told to take an over-the-counter pain reliever. If you experience significant pain that seems excessive for the type of work you had done, be sure to contact your dentist and let them know.
How can I protect my bad teeth? Find an orthodontist near you
If you recognize that your oral health is not good and you are suffering with tooth decay or inflammation of the gums, it's time to get to a dentist as soon as possible. Your dentist will do an assessment of your teeth and see what kinds of oral health conditions you have. They will diagnose and treat any gum disease, and help protect your teeth from further decay by using fillings or root canals to remove any decay and provide a protective barrier for the remaining tooth via a filling or a crown.
There are a number of treatment options that you can pursue afterwards, including using a special toothpaste that help protect the enamel from further damage, and fluoride dental rinses that will also help strengthen your teeth. Your dentist may also give you some tips on what kinds of foods you should be eating that will not cause further decay and will also help you be healthier overall.
What are the benefits of orthodontics? Find an orthodontist
Orthodontics is a specialty of dentistry that focuses on the proper alignment of the teeth and jaws. Orthodontic treatments will help get your crooked teeth straightened, your gapped teeth filled in, and align any bad bite that you may have. It's important to have your teeth in proper alignment to prevent any premature wear of your teeth that can lead to tooth decay or even gum disease because it is difficult to brush your teeth properly and remove all plaque.
Orthodontics is more than just giving you a great smile. It is giving you a healthy smile. Your orthodontist will do a full assessment of your teeth and jaws, and may take X-rays or do a 3D scan of your teeth in order to give them an idea of what is happening inside the jaw that they can't see. They will then come up with a variety of treatment options for you and review them with you to see which orthodontic treatments will be right for your particular needs and your budget.
You might wonder why you can't just go to your dentist to have all of this taken care of. Most dentists are not skilled in the alignment of the teeth and jaws but rather they focus on the health of your mouth, particularly your teeth and gums. Orthodontists and dentists both go to dental school but once the schooling is complete, dentists will go into practice right away and treat patients while an orthodontist will go through additional schooling and complete an orthodontic residency program in order to learn more about their specialty. Orthodontists will probably spend two to three additional years in school to learn how to diagnose and treat alignment issues.
How do I find a good orthodontist? An orthodontist near me
We mentioned before that one of the best places to start your search for finding a good orthodontist near you is to do an internet search and look for orthodontists in your area. Then follow that up by reading the reviews to see what kind of customer service they provide. Look for highly rated orthodontists because they are consistent at providing great orthodontic care to their patients.
Your next best step is to make an appointment with the orthodontist to meet the staff. It's important that you are able to feel comfortable when you go to your appointments, or that your child is comfortable at their appointments, because you will be spending the next two years interacting with the team. This is also your chance to ask the office staff to do an insurance review and discuss payment plans with you so that your orthodontic care does not have to be a negative impact on your budget.
You can also take a look at the before and after photos that the orthodontist has to see how they go about creating beautiful smiles. It is very likely that you will find a patient who had a similar alignment issue or gapped teeth condition so you will have a good idea of what you can expect.
One other thing you can do to find a good orthodontist in Miami FL is to ask your friends, family, or coworkers who they recommend. If you look at them and you see their beautiful smile, you are likely to experience the same results.
Reference:
Piskorski D. (2003). Ocena skuteczności leczenia ortodontycznego za pomoca wskaźnika par (Peer Assessment Rating index) [Efficacy of orthodontic treatment according to the Peer Assessment Rating index]. Annales Academiae Medicae Stetinensis, 49, 335–351.
Contact us:
IVANOV Orthodontic Experts, 12866 Biscayne Blvd, North Miami, FL 33181
https://www.google.com/maps?cid=154326063970645489
Call us at (786) 540-1919 to schedule a free orthodontic exam.
Learn More about Please let me know where to get braces near me at