The Best Clear Teeth Aligners for Adults and Kids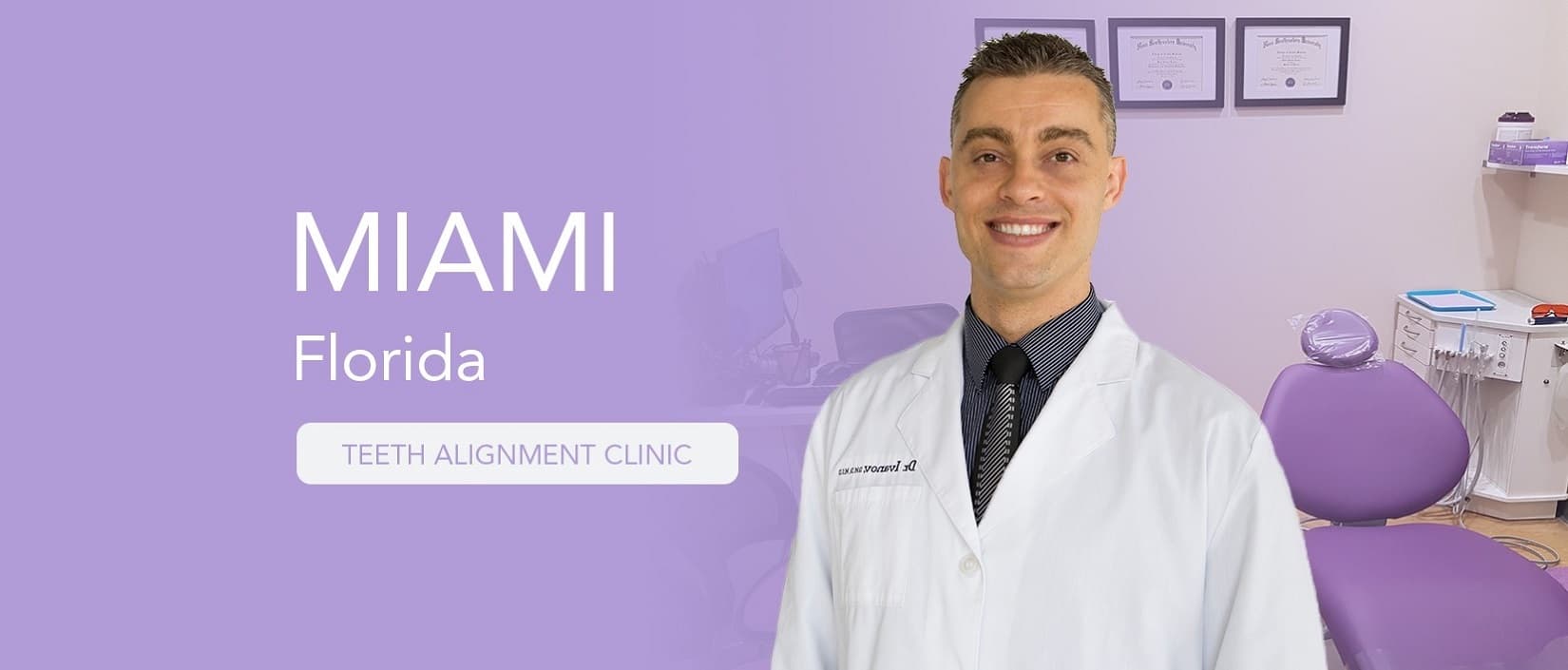 Family and Children's Orthodontics: Best Clear Teeth Aligners
Orthodontic care takes a lot of commitment from both the doctor and the patient. Some teeth straightening endeavors take several years to complete. The first step to a better smile is to schedule a quality orthodontic exam. Clear aligners are a great option for many clients. Adults often prefer them because of the natural look. Contact an orthodontist in your area to get treatment with the best clear teeth aligners.
Find an Orthodontist that Offers the Best Clear Teeth Aligners
You can find an orthodontist by talking to your general dentist at your next appointment. Be sure to mention that you have an interest in the best clear teeth aligners. Your dentist can give you a referral to a doctor that has experience with Invisalign clear aligners. You can also do some online research. Check the reviews and testimonials before you book an appointment. Ivanov Orthodontic Experts provide you with a proper treatment plan.
Options for Clear Braces Teeth Straightening
It is much more convenient to straighten teeth with modern orthodontics. There are several options for those that wish to look natural during their treatment. Your orthodontist must look at your teeth and your dental records to figure out how to best improve your smile. If you prefer clear or hidden braces, you have several choices.
● Lingual braces
● Invisalign clear aligners
● Ceramic braces
● Clear braces
Which type of dental braces are most suitable?
Traditional braces work best for severe misalignment. If you have a serious overbite or underbite, your orthodontist may recommend metal braces, as well. Invisalign works well for smaller changes. Ceramic braces and clear braces are less noticeable and work similar to metal braces. Your orthodontist can recommend the best braces for you.
What is it like to have ceramic braces? Explain the experience.
Your experience with ceramic braces is about the same as it is with metal braces. Your orthodontist gives you an exam and looks at your dental records before treatment begins. The orthodontist adheres tooth-colored brackets to your teeth and attaches the wires. When you go to follow-up visits, your orthodontist adjusts the wires to keep your teeth moving in the right direction. Most patients experience a little discomfort or soreness for a few days after these adjustments.
Benefits of Clear Braces Orthodontics
You can look your best while straightening your teeth. Clear braces and aligners are popular with clients that wish to maintain a natural look. Teens may want to look nice for their school pictures or formal dances. Adults may want to look good at work. You can even take Invisalign clear aligners out for about two hours each day. This allows you to clean your teeth well, eat, or attend a special event.
Ceramic and clear braces are offered to individuals that are not eligible for invisible aligners. These work like metal braces. Your dentist or orthodontist can examine your teeth and take x-rays to prepare for treatment. You can then find out about the most efficient straightening tactic for your unique dental issues.
How much do ceramic braces cost?
Ceramic braces cost an average of $4,000 – $8,000.
Affordable Clear Braces for Adults
It is often more difficult to pay for braces as an adult. Dental insurance companies may tell you that adult braces are a cosmetic procedure. You must supply proper medical documents if you need braces to improve your dental health. Insurance usually pays for the least expensive option.
There are several ways to make clear braces affordable. Find out how much you must pay out-of-pocket and talk to your orthodontist about a payment plan. Most doctors offer a self-pay discount and financing with monthly payments. Some orthodontists also offer promotional pricing for first-time patients, as well. Check with Ivanov Orthodontic Experts to find out more about affordable financing options.
Clear Aligner Trays for Kids
An orthodontist near me may approve Invisalign clear aligners for kids in some situations. Most kids receive metal braces since they are more durable. Kids may also remove their aligners more often than recommended. There are some situations, however, where an orthodontist may approve Invisalign braces for kids. If your child needs minor changes, an Invisalign dentist may make an exception.
When your child begins orthodontic care, a retainer for teeth straightening is often the first step. Braces are the next step to proper teeth alignment. If the Invisalign series of aligners is not an option, ask about invisible braces. Be aware that insurance may not cover the Invisalign cost or the clear braces cost. An orthodontic clinic in North Miami Beach can help you get started with a proper treatment plan.
How are clear braces better than traditional metal braces?
Clear braces are not better than metal braces. They both correct the misalignment of teeth. Orthodontists often choose metal braces for children because the insurance pays for them and they are durable. Clear braces are popular with older teens and adults because they are less noticeable.
Getting Fitted for Clear Teeth Aligners
Get your medical records from your dentist for your orthodontist. Your orthodontist looks at your records, including your x-rays and then does a separate exam. The orthodontist takes an impression of your teeth and orders your aligners. Your entire set of aligners is made at once, and should arrive in about one month. Your orthodontist tells you when to move on the the next aligner in the set.
Ortho Clear Braces for Kids
Clear braces are very durable. Invisible brackets allow the natural tooth color to show through. If you are determined to get a clear braces option for your child, talk to the orthodontist about the best method to use for your child. Invisalign aligners and clear braces may work, depending on the severity of dental problems. Ceramic braces can become discolored and are less durable.
What are the various types of braces?
Your orthodontist can help you choose the best braces for you. The most commonly used braces are traditional metal braces. You can also choose from ceramic braces, clear braces, and Invisalign clear aligners. Lingual braces adhere to the back of your teeth.
The Best Clear Teeth Aligners for Adults and Kids
You can maintain a natural look while straightening teeth. Many orthodontists offer tooth-colored or clear options. Some doctors use these on a variety of age groups. A family orthodontist can take care of both children and adults. Adults often enjoy clear aligners because they can look good at work or for social engagements. Make an appointment with Ivanov Orthodontic Experts to get started with teeth alignment treatment today.
Contact Us
IVANOV Orthodontic Experts, 12866 Biscayne Blvd, North Miami, FL 33181 https://www.google.com/maps?cid=154326063970645489
Call us at (786) 540-1919 to schedule a free orthodontic exam.
Read More About How to Find the Best Orthodontist in Miami Area for Braces and Invisalign at https://ivanovortho.com/
Learn More About The Best Invisible Aligners from an Orthodontist Near Me at https://ivanovortho.com/the-best-invisible-aligners-from-an-orthodontist-near-me/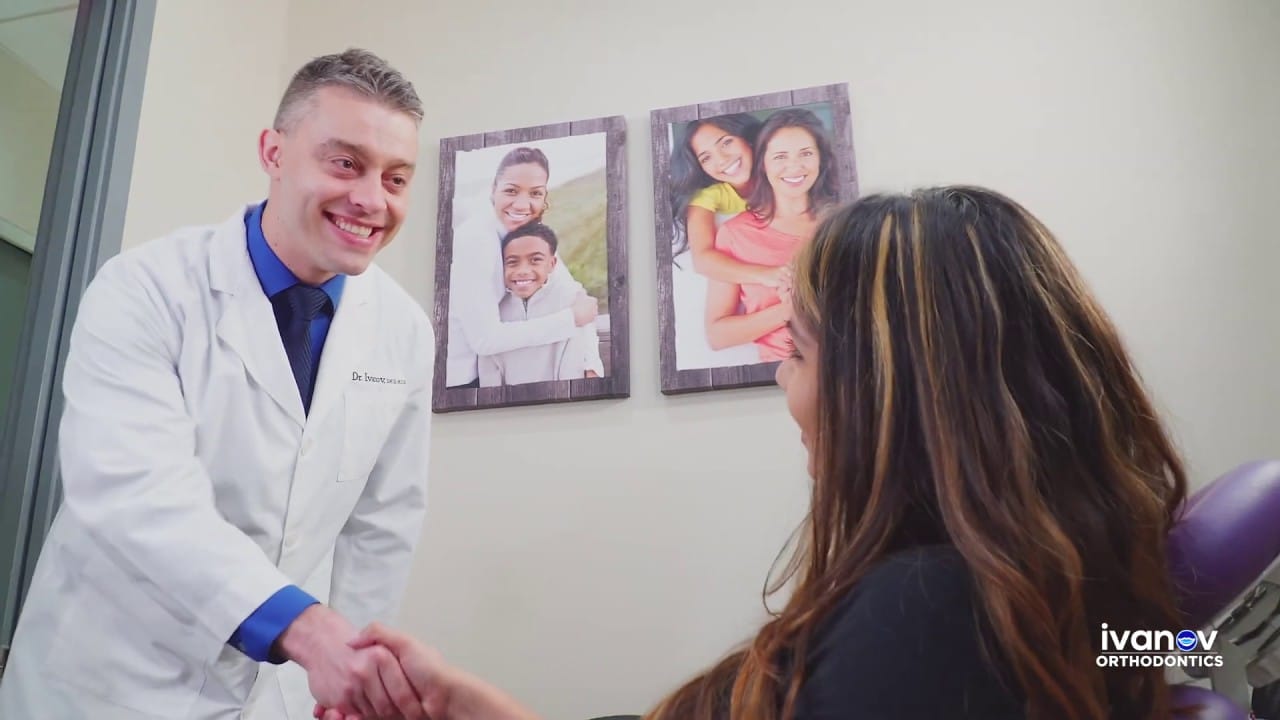 FIVE-STAR PATIENT TESTIMONIALS
Amazing experience! I've had my braces for 6 month now and I'm impressed of how much my teeth have changed. No pain at all. Dr. Ivanov is such a sweet person and very professional, he knows what he's doing and always cares for patients personal concerns. Highly recommended!
Tula Garcia
Dr. Ivanov was amazing. When I first got my braces I was scared it was going to last 4yrs for my teeth to look better but it only lasted 2yrs and the results are beyond amazing. I'm really happy with everything and would absolutely recommend him to anyone. Thank you so much.
Kimberly Martinez
Very good experience. The attention was great. The doctor is very punctual and they don't make you wait, which for my busy schedule is super important. Also, the time the doctor told me I had to wear the braces was the exact time I needed and I was very happy with the results. Definitely recommend him.
Laura Jimenez
Dr. Ivanov was amazing. He was very understanding and took the time to explain, every step of the process for my daughters braces. I am proud to say with great care her braces were finally removed and the end result is the beautiful smile she now has. Thank you
Christina Jenkins
Ivan and his staff made my experience a smooth and convenient process. I am absolutely delighted and satisfied with the progress and how far my teeth has come. Ivan and his staff works effortlessly to ensure that my teeth are perfected beyond my expectations. If I had any other choice I would still choose Ivanov Orthodontic experts.
Joshua Xavier
My family and I are so happy with the results of Dr. Ivanov!!! So knowledgeable, kind and always available to answer questions. I am so happy we found him and his staff. I am looking forward to addressing my dental needs now that the family is on track!!! How many can say that about their dental experts. Way to go Dr. Ivanov!!!
James C. Murphy
He is awesome. You will start seeing changes quick in your smile. He shows passion in his work, he cares about you and your smiles. The office is very nice and great customer service. You will be in good hands if you choose to go with him.
Ketty Platon