Teen Guide To Braces: Miami Orthodontist For Teen Braces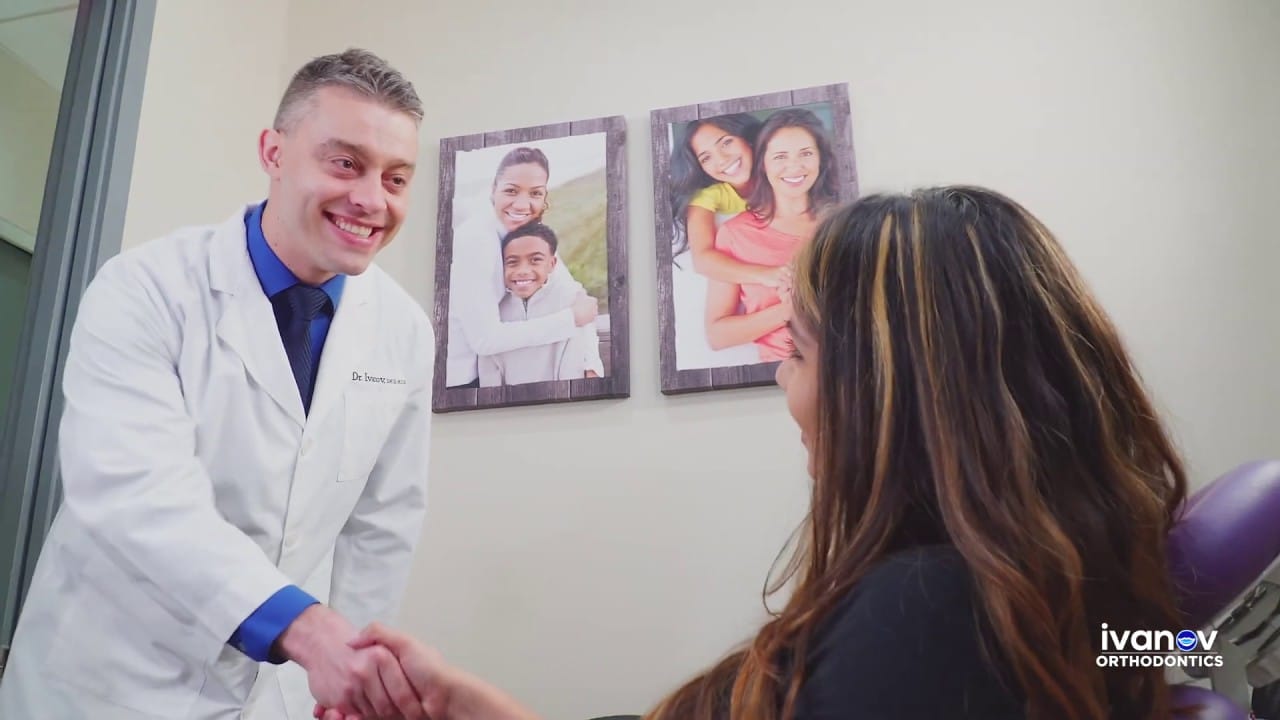 Get answers to questions about teen braces
What is the use of braces for teeth?
Finding a qualified Miami orthodontist near me for braces is not incredibly difficult but when it comes to teen braces, or braces for teens, several other considerations need to be thought of as well. For instance, for most individuals braces are just about getting straight teeth, but for teenagers it's also about treatment time, oral health, getting your teens teeth into the desired position, and the overall orthodontic treatment.
Teen braces
Of course that treatment or customized treatment plan could look like things such as Invisalign aligners, ceramic braces that are tooth color, the best oral hygiene practices, and a discussion about traditional metal braces or just wearing braces in general with their brackets and wires.  When you are talking about teen braces there are a whole host of other things to consider because what might be the most favored course of treatment for an adult will be different when looking for teen braces.  You may also need to consider what the overall cost will be if you also need braces colors for children for your younger kids.  Your Miami Orthodontist will be happy to help you learn about your options and what kinds of payment plans are available.
Braces for teens
So what are the best braces for teens? And what would be an alternative to braces for teens? When thinking about the best braces for teens it is not simply about metal brackets or Invisalign vs. braces for teens but it will also depend a lot on your individual teen.  Plus there is also the fun of picking out colors of elastics.  That's right – there are braces colors to consider also.  For those for whom aesthetics are incredibly important, your teenager may be googling ideas for the best braces for teens. This is because whether it is a teen girl with braces, or braces for guys, image is incredibly important but especially so for teen girls with braces.
Teen girls with braces
Teen girl braces are not only about oral health and whether they are easier to keep clean or brush their teeth with them; rather it is often about the aesthetics.  Things like the visibility of them can be incredibly important and is a reason why you should look up things like Invisalign teen, alternative to braces for teens, and if you have an active child, clear braces for teens contact sport. These teen braces can be incredibly important for the social and emotional well-being of your child and your orthodontist would be happy to discuss with you about the best teens braces and even teen girl braces that are available on the market. You can even book an appointment with an orthodontist open on Saturday to make getting an appointment convenient. So what are some of the best teen braces and what should you be looking for for your adolescent?
What are the pros and cons of dental braces?
There are often some pros and cons when it comes to dental braces of any kind but some of the cons are more readily understandable when looking for teen braces. One of the biggest cons is simply aesthetics. Being a teenager with braces can often make individuals feel socially awkward especially if they are already emotionally vulnerable, feel belittled or picked on, feel unpopular, or are at a greater emotional risk. Adding braces to this issue can simply make the emotional state worse. One of the other cons can also be the concern about wearing braces if your child is involved in contact sports. If there is a chance for any face or mouth impact many parents are rightfully concerned that braces could pose a hazard. Ask your best orthodontist near me for more information.
Best braces for teens
Fortunately, in today's modern world for every con about teen braces near me there is an easy solution and your local orthodontic office would be happy to discuss it with you. Ivanov Orthodontics is an orthodontist in Miami that specializes in treating the whole family and ensuring that you all get the best orthodontic care. When it comes to aesthetics there are a whole host of different orthodontic teen braces and teen braces alternatives designed to help mitigate any of the social awkwardness that can come about by utilizing traditional metal braces.
When you need teen braces you have options for things like clear brackets, and clear bands which can significantly reduce the visibility profile even with more traditional braces. Then there is also ceramic braces which are designed to be tooth color and so also have a low visibility profile.  The last type of teen braces is lingual braces which are the least conspicuous of any of the types mentioned so far since they attach to the back of the teeth so all the correction happens out of sight and out of mind. This can be fantastic for kids for whom aesthetic is of the utmost importance as these types of teen braces are nearly 100% invisible since they are on the back of the teeth instead of the more traditional front of the teeth method.
Do I have to brush immediately after eating with braces?
The answer is not necessarily, but for the best oral health most orthodontists like Ivanov Orthodontic Experts and others recommend brushing twice-daily and when you have teen braces to care for it will be important to brush shortly after every meal. As your local orthodontist in Miami would be happy to discuss with you, waiting about 30 minutes for your own natural saliva to help break down and clear away any of the food particulates will make your brushing far easier. Keeping your orthodontic treatment in good shape is important and so brushing after every meal is recommended. However, if you are concerned that you will have to immediately brush right when you finish your last bite then don't worry as occasionally waiting a little bit longer to brush your teeth will not cause any significant slowing in your treatment time.
Did getting braces make me throw up?
Although only a visit to your orthodontic office or your local physician could tell you for sure, there is a possibility that your braces did cause you to throw up and there are a couple of reasons why. The first is related to the last section on proper cleaning. If you are not cleaning your braces properly then it is possible for them to be producing a feeding ground for unhealthy bacteria which could make you sick or queasy. This is not very likely though if you are practicing good oral health and brushing your teeth as well as cleaning your braces regularly.
What is far more likely is that you are an individual with a sensitive gag reflex. Although this is far more true with removable types of braces than with traditional braces, it is still possible that if your braces are coming in contact with a portion of the gag reflex in your mouth even if it's just occasionally or when your jaw is in the wrong position it could trigger that reflex and cause you to throw up.
The best way to determine if this is the case is during your next orthodontic appointment to discuss your issue with your provider and see if they can offer more suggestions or possibly adjustments to your treatment so this issue does not continue. They will also be able to let you know if you are cleaning your teen braces properly and what you should do to maintain your oral hygiene.
How effective is Invisalign for teens?
Invisalign braces are just as effective for teens as anyone else. The real question is how reliable are you at using it? Invisalign treatments can sometimes be slower than their traditional counterparts simply because they can be removed and when it comes to teenagers often forgotten to be put back in. If you take out your Invisalign retainer for something like a meal or pictures and forget to wear it again then that is time that you are not progressing with your treatment. This can cause a serious slow down over months or years and if you are consistently failing to wear your Invisalign retainer for a minimum 22 hours per day then you are going to be noticing steadily worse results as a consequence. Invisalign near me though can be perfectly usable for teenagers if they are able to be disciplined and follow the directions of the orthodontic office.
Is it safe to get braces while having cavities?
Generally speaking, the answer is no. but it would depend on your individual case. Cavities are, as the name suggests, spaces or holes in the structure of the tooth. Teen braces are designed to help provide tension on the tooth to shift it and as common sense would indicate, applying tension to an item that is not structurally sound can be potentially dangerous. This is why high-quality orthodontic offices will always recommend that you fill cavities first before beginning your orthodontic treatment. This will make sure that the integrity of the tooth is maintained and that no bacteria or tooth rot will occur during your treatment as it will help to significantly improve your oral health as well as your oral hygiene. Ivanov Orthodontic Experts is an orthodontist in Miami and will do a full assessment of your oral health to make sure you can get the best care possible.
Braces for Teens: Everything you need to know
Clear aligners are a great option for teens who are already feeling awkward and worry about their appearance and don't want to draw any further attention to themselves. Metal braces might make them feel even more so. The nice part is, as long as they keep up with wearing their aligners the necessary 22 hours a day, they can finish their treatment before graduation and they can even remove the trays for those senior photos if they need to.
Should your teen go ahead and get regular metal or ceramic braces, they can pick out fun colors to match the school colors, or change them with the seasons, or stick with one color the whole time –the choice is theirs!
Making and keeping all of the appointments is so critical to making sure that your teen's braces do what they should.  Look for an office like Ivanov Orthodontics that has convenient Saturday hours and hours later in the afternoon so no one has to miss school or work.  Your treatment plan will be at least a few months long, if not a couple of years, so it is important to make and keep all of those appointments.
With all that in mind, and if you have any other concerns or questions, always feel free to contact Ivanov Orthodontic Experts for a free consultation about your needs and the needs for your teen. Their friendly staff will be more than happy to answer your questions, help you understand the treatment plan, make sure your teen knows what to do for home care, and guide you through the payment plan and insurance claims process.
Contact Us
IVANOV Orthodontic Experts, 12866 Biscayne Blvd, North Miami, FL 33181 https://www.google.com/maps?cid=154326063970645489
Call us at (786) 540-1919 to schedule a free orthodontic exam.
Read More About How to Find the Best Orthodontist in Miami Area for Braces and Invisalign at https://ivanovortho.com/
Learn More About Straight Talk About Adult Braces: Types Of Metal Braces In Sunny Isles Beach And Around The World at https://ivanovortho.com/straight-talk-about-adult-braces-types-of-metal-braces-in-sunny-isles-beach-and-around-the-world/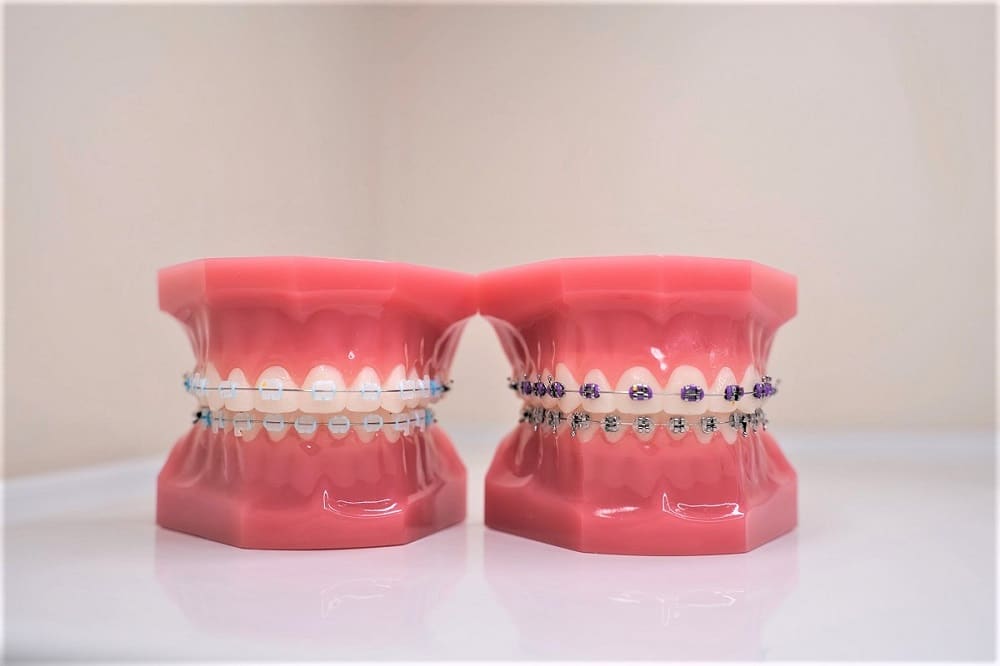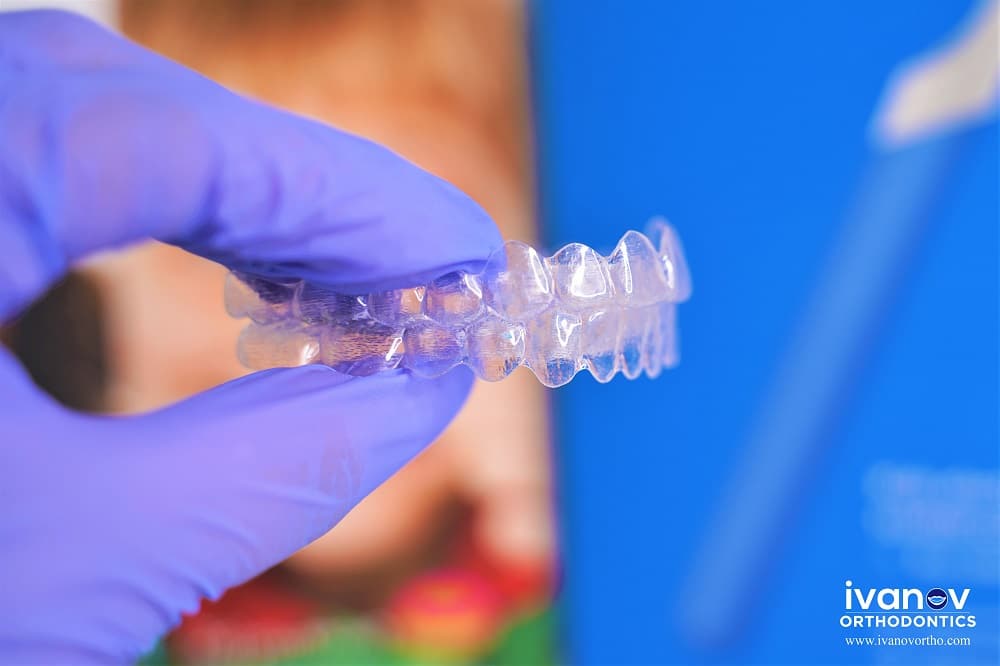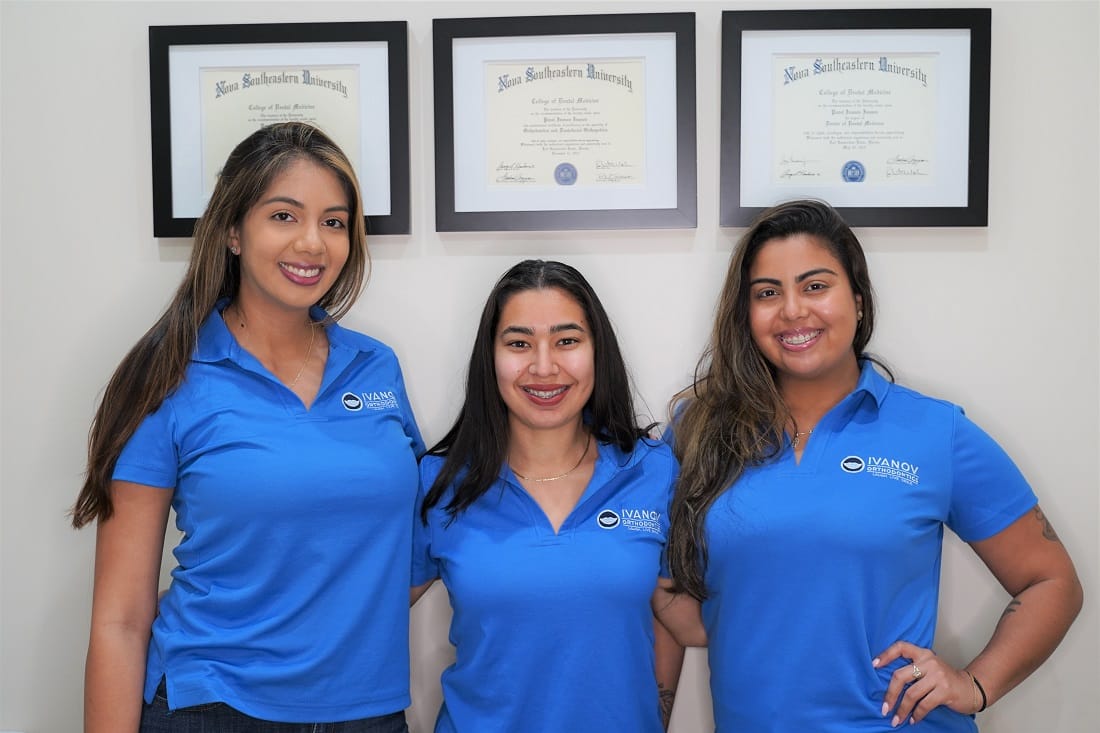 FIVE-STAR PATIENT TESTIMONIALS
Amazing experience! I've had my braces for 6 month now and I'm impressed of how much my teeth have changed. No pain at all. Dr. Ivanov is such a sweet person and very professional, he knows what he's doing and always cares for patients personal concerns. Highly recommended!
Tula Garcia
Dr. Ivanov was amazing. When I first got my braces I was scared it was going to last 4yrs for my teeth to look better but it only lasted 2yrs and the results are beyond amazing. I'm really happy with everything and would absolutely recommend him to anyone. Thank you so much.
Kimberly Martinez
Very good experience. The attention was great. The doctor is very punctual and they don't make you wait, which for my busy schedule is super important. Also, the time the doctor told me I had to wear the braces was the exact time I needed and I was very happy with the results. Definitely recommend him.
Laura Jimenez
Dr. Ivanov was amazing. He was very understanding and took the time to explain, every step of the process for my daughters braces. I am proud to say with great care her braces were finally removed and the end result is the beautiful smile she now has. Thank you
Christina Jenkins
Ivan and his staff made my experience a smooth and convenient process. I am absolutely delighted and satisfied with the progress and how far my teeth has come. Ivan and his staff works effortlessly to ensure that my teeth are perfected beyond my expectations. If I had any other choice I would still choose Ivanov Orthodontic experts.
Joshua Xavier
My family and I are so happy with the results of Dr. Ivanov!!! So knowledgeable, kind and always available to answer questions. I am so happy we found him and his staff. I am looking forward to addressing my dental needs now that the family is on track!!! How many can say that about their dental experts. Way to go Dr. Ivanov!!!
James C. Murphy
He is awesome. You will start seeing changes quick in your smile. He shows passion in his work, he cares about you and your smiles. The office is very nice and great customer service. You will be in good hands if you choose to go with him.
Ketty Platon